Flooded fields along the Missouri River are providing a smorgasbord for opportunistic eagles.
The majestic birds have been feasting on the fish trapped there after last year's floods.
"That's a quick, easy meal for them," said Jake Schaben, a Lake Manawa park ranger. "They are going to hang out as long as the river is open and moving."
He recently saw 20 to 30 eagles in a field off Interstate 29, a half-hour north of Council Bluffs.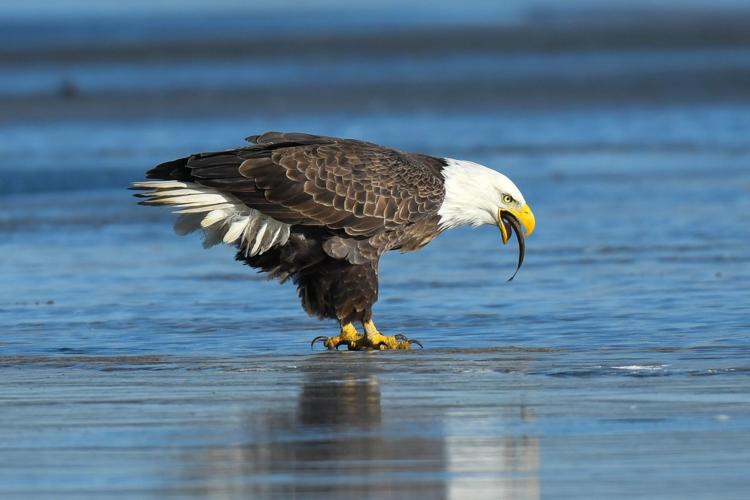 Omaha wildlife photographer Karen Kader said she spotted more than 80 eagles in a field near Honey Creek, Iowa. In another field east of Two Rivers State Park near Waterloo, Nebraska, Kader saw dozens of trumpeter swans.
"Wherever there was flooding, the fish got in and the eagles just got a buffet," she said. "It was quite amazing."
Snow and cold from the weekend won't chase the eagles away as long as open water stays available.
It could even bring a bump in numbers, according to Joel Jorgensen, the nongame bird program manager for the Nebraska Game and Parks Commission.
"The number of wintering eagles has been a little less than normal this winter, primarily because of the mild weather we've experienced up until the last week," he said. "Mild winters mean some eagles haven't had to migrate as far south to our area. Plus, eagles haven't had the need to congregate in the limited areas of open water as they would during harsh winters."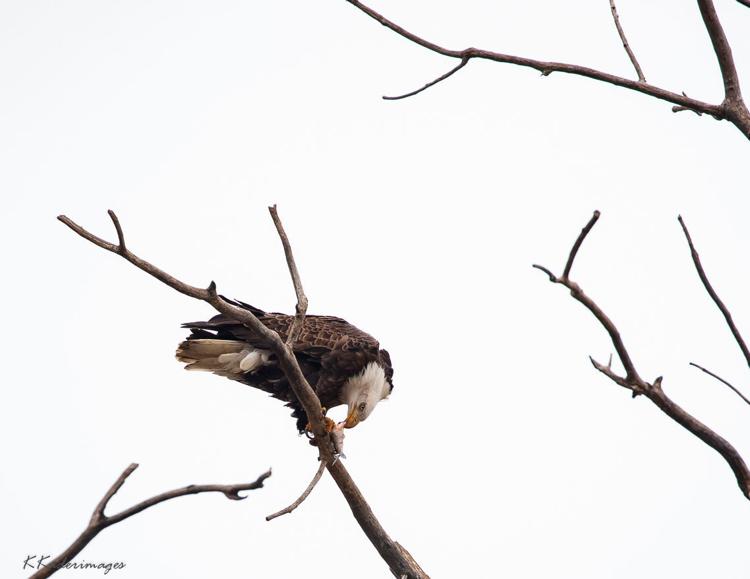 Some bodies of water may have frozen over the weekend, pushing eagles to search for new food opportunities. So far, Jorgensen said, they have been spotted in traditional areas such as Carter Lake, DeSoto National Wildlife Refuge, Branched Oak State Recreation Area, the Gavins Point Dam spillway and along the Platte and Missouri Rivers.
Cold isn't a deterrent, said Anna Buckardt Thomas, an avian ecologist with the Iowa Department of Natural Resources. Eagles are hardy birds, she said, that will stay unless all of the water freezes and they lose their food sources.
"If less water is open, they'll start eating roadkill," she said. "Eagles are actually pretty opportunistic in how they eat. A lot of their diet is scavenged."
---
Photos: Eagles along the Missouri River
Eagles gather on flooded field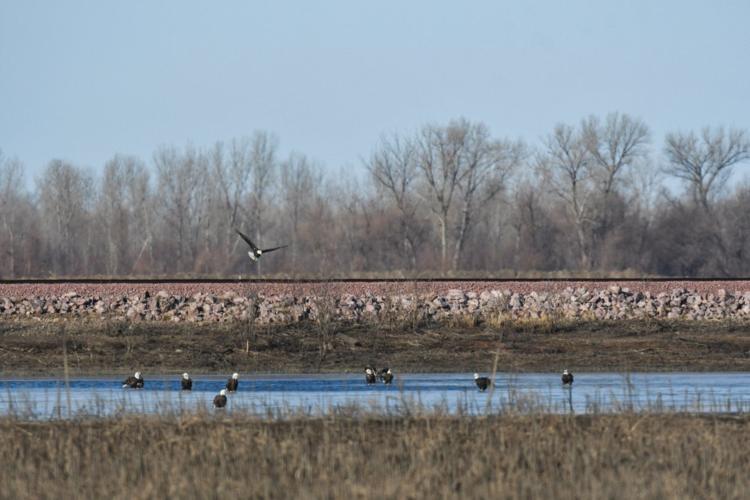 On the lookout
Majestic birds can be seen near most open water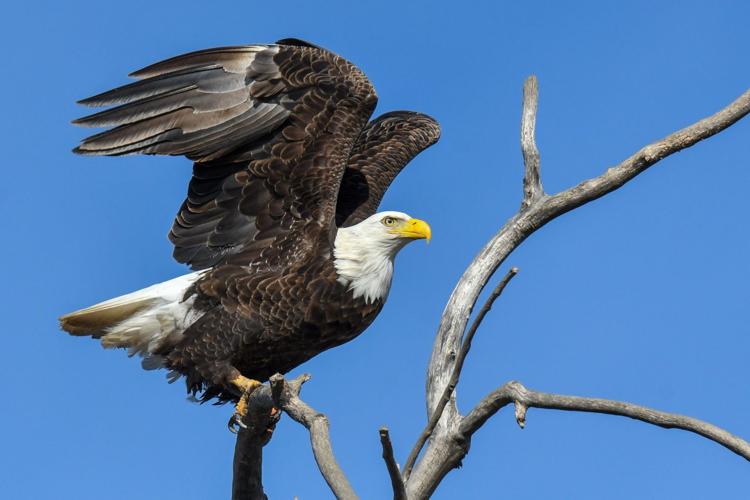 Taking flight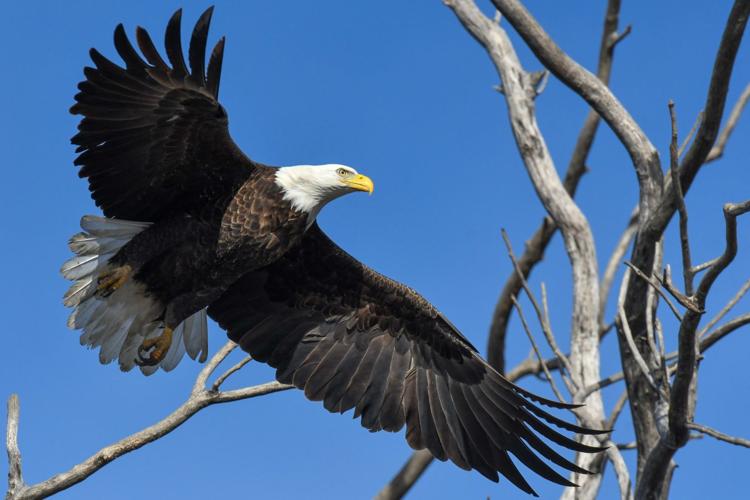 Looking for food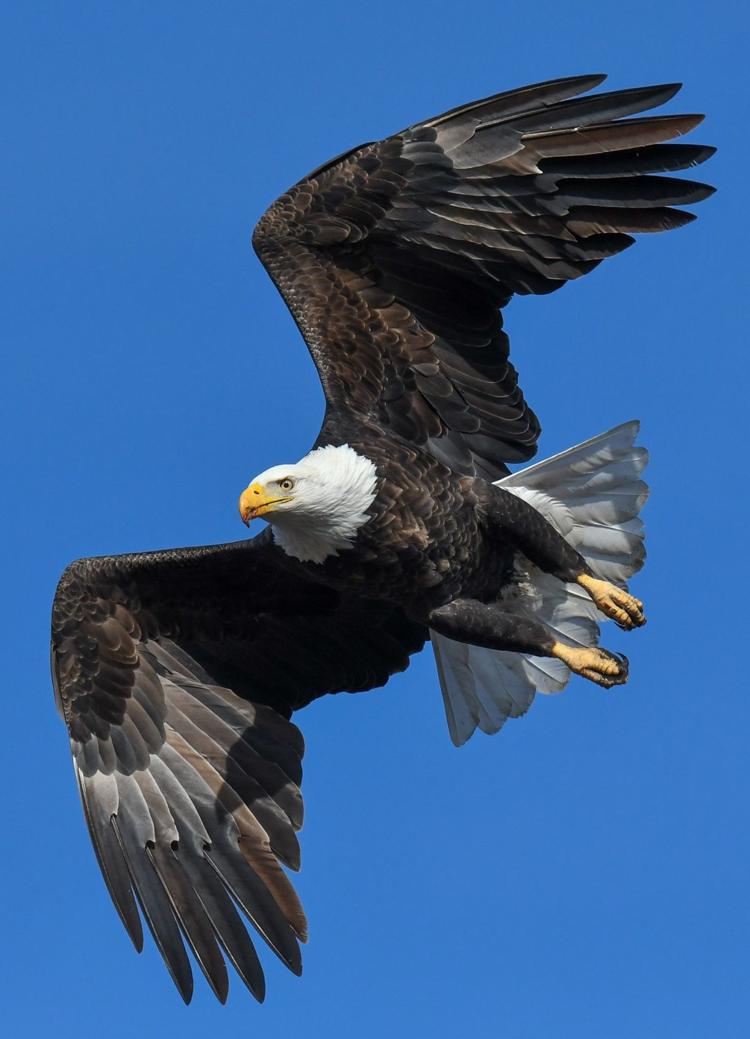 Birds of every type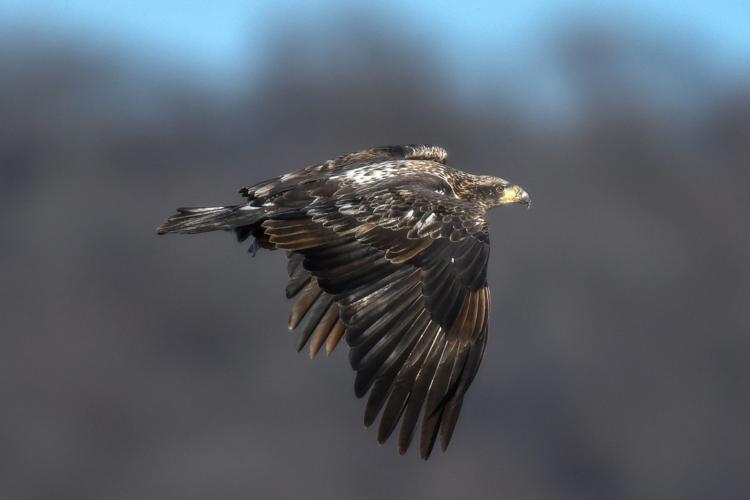 Water attracts the birds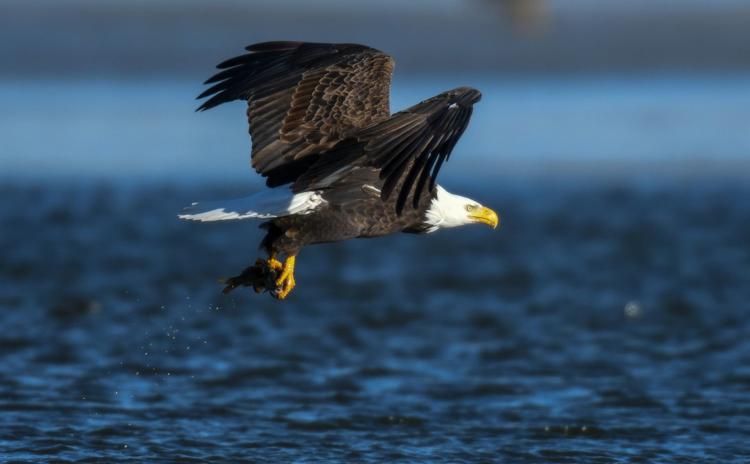 Catching dinner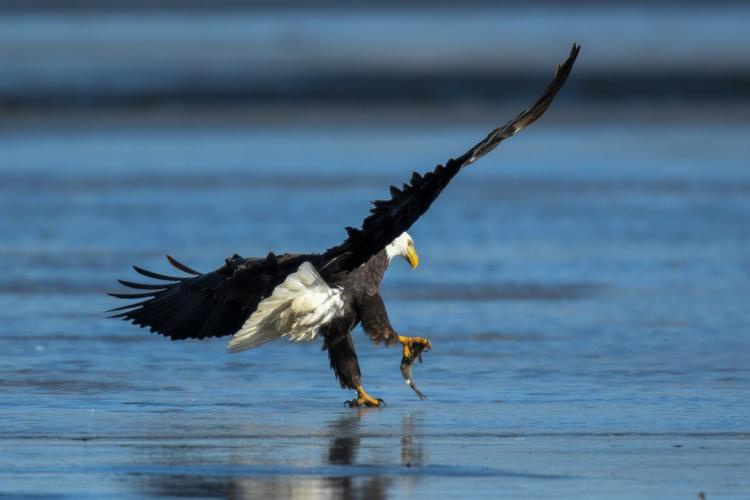 Dinner awaits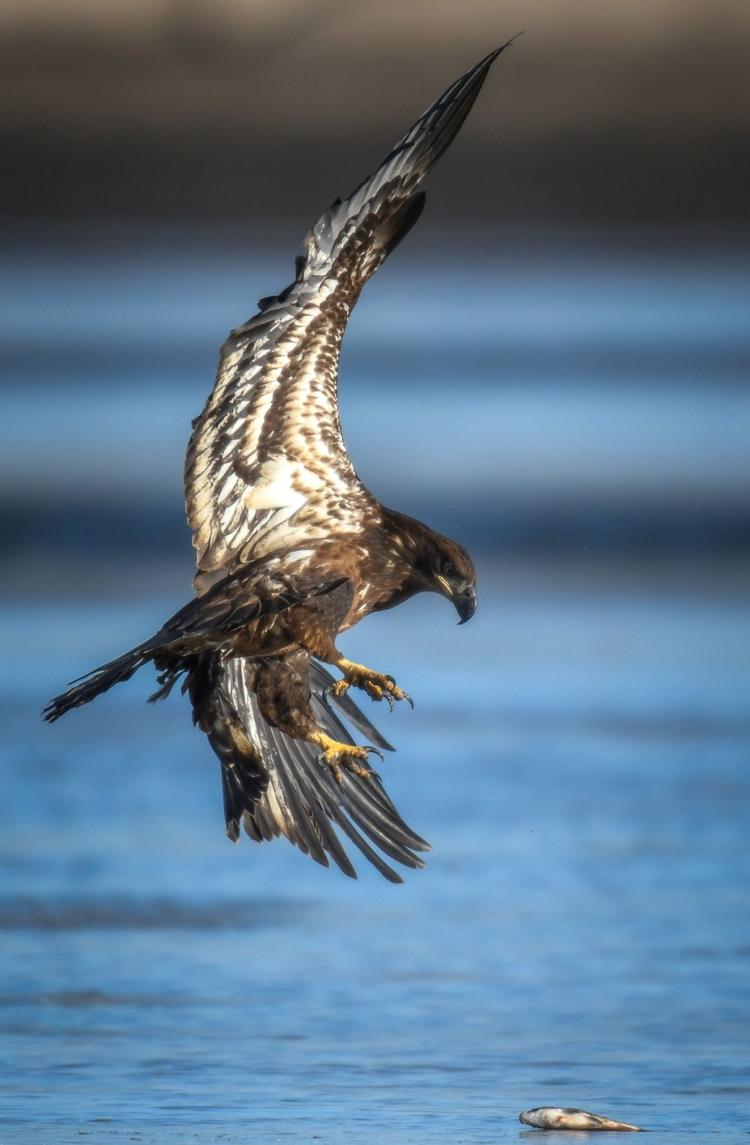 Scouting the area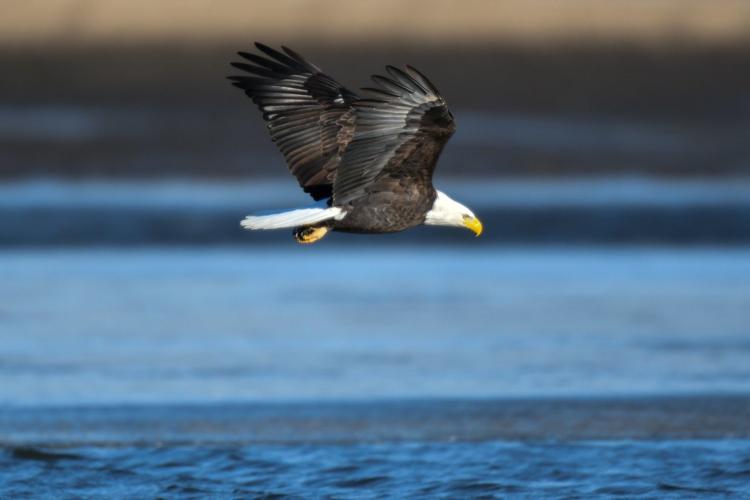 Birds of all varieties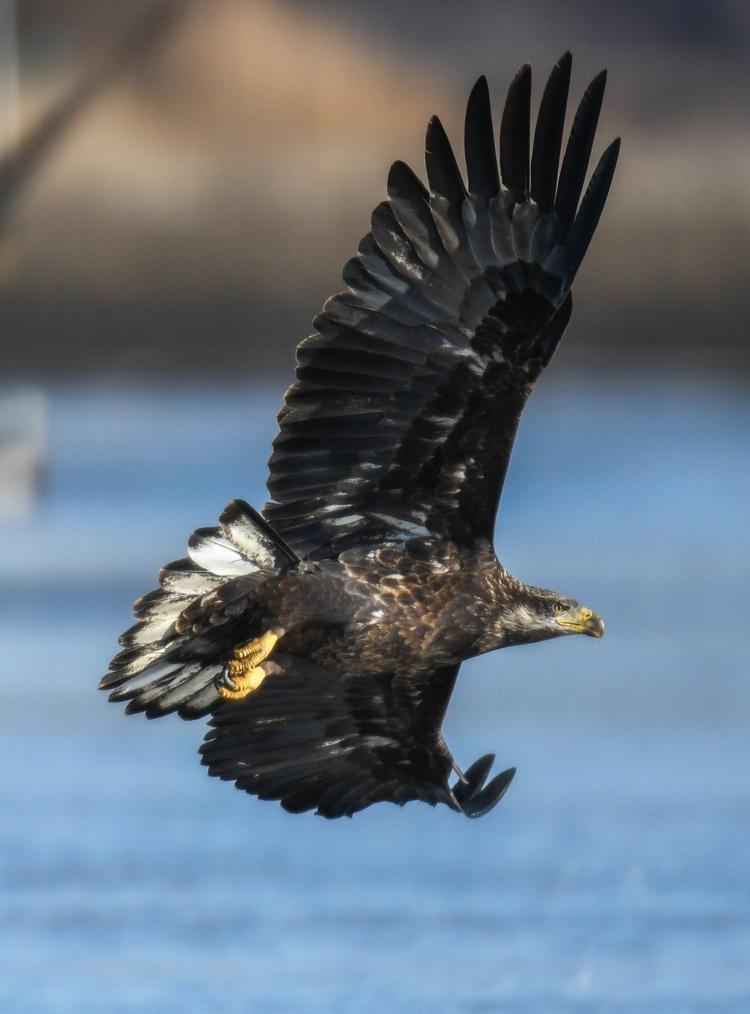 Time to eat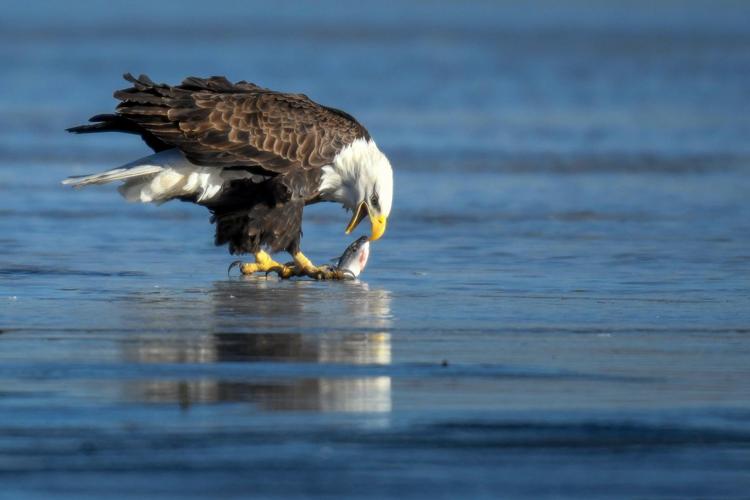 Swooping in for the kill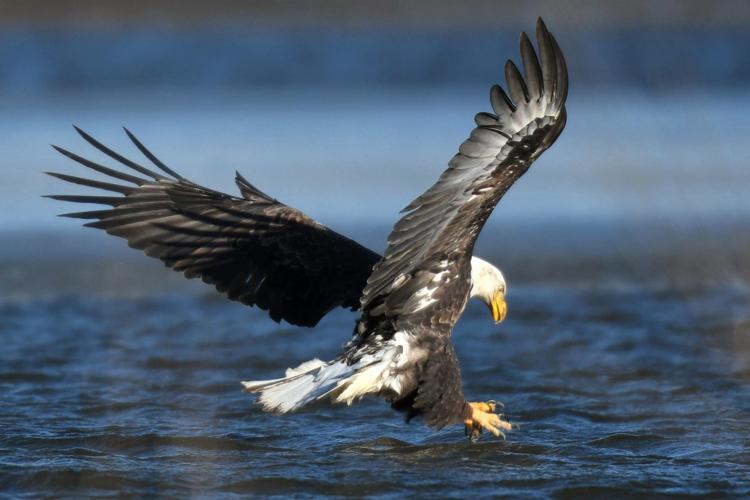 A couple of eagles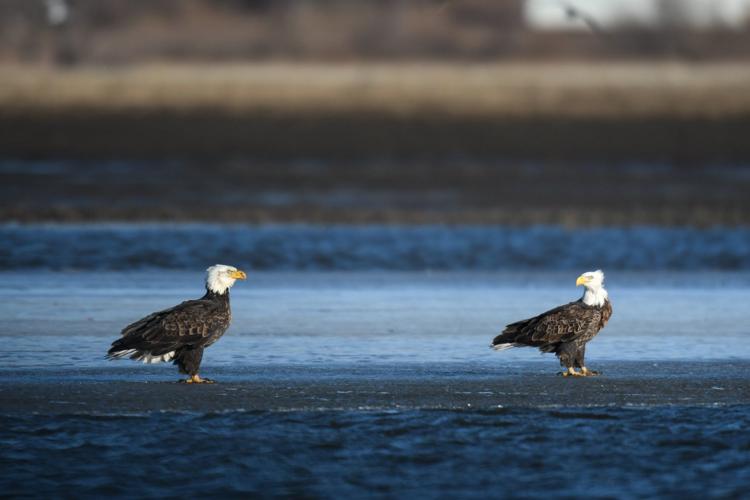 Flooded field attracts birds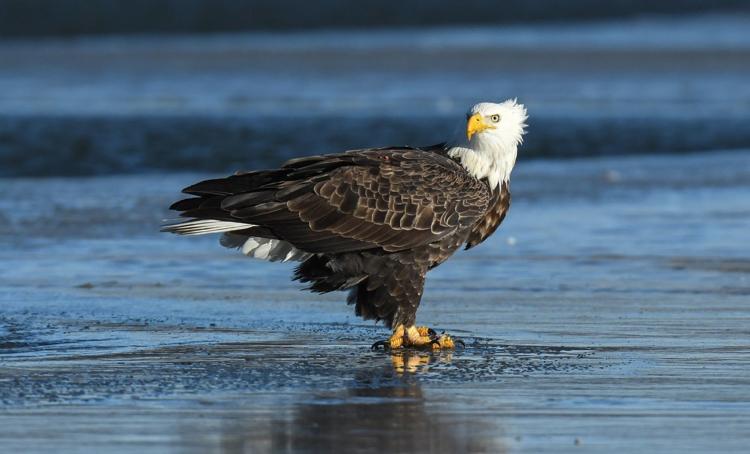 Looking for food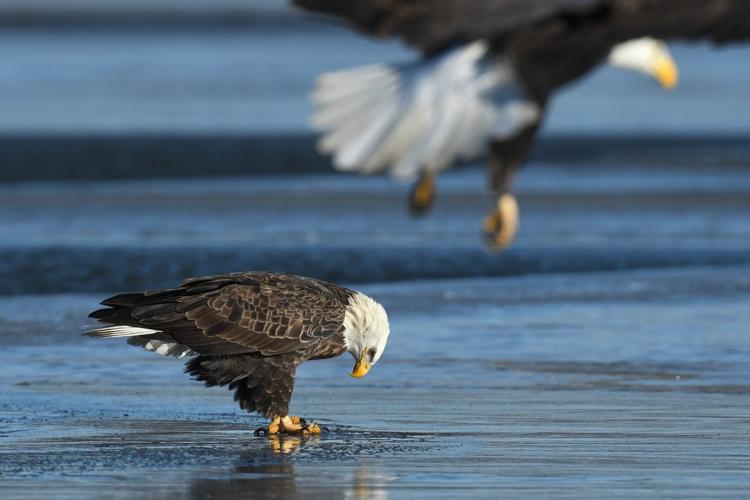 Touching down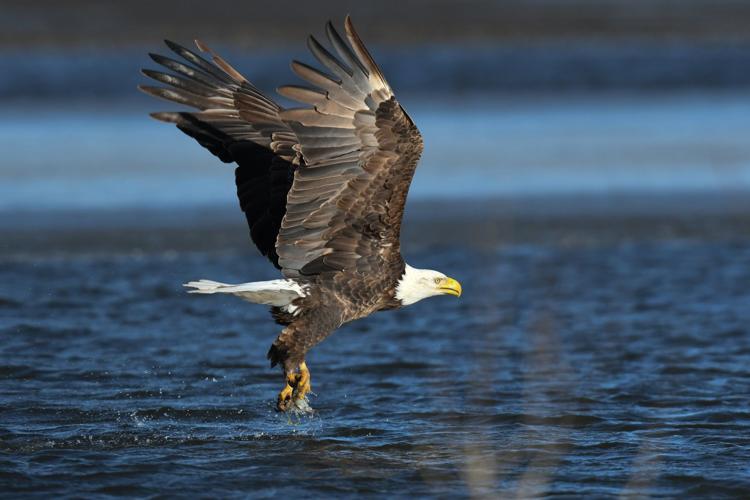 Dinner in its sights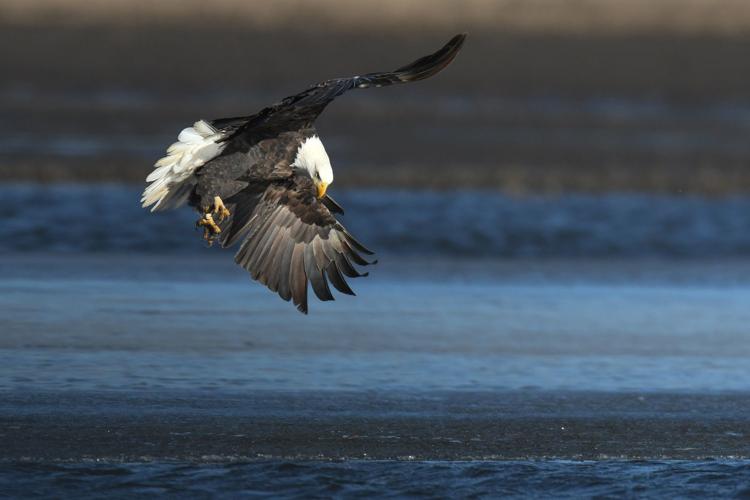 Eagle eye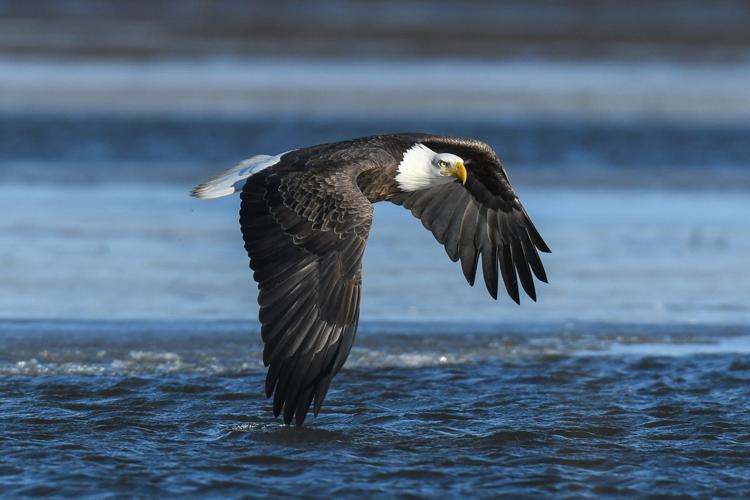 Eagle in flight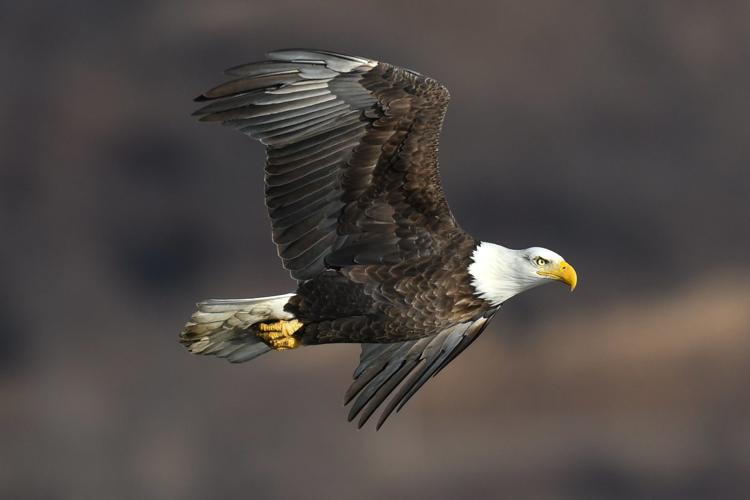 Down it goes