About 65 people were left homeless and firefighters were kept busy late Thursday afternoon when two fires broke out at separate apartment complexes in northwest Omaha.
Battalion Chief Scott Fitzpatrick said no serious injuries were reported. The first fire started when food was left unattended on a stove; the second resulted from improperly discarded smoking materials, he said.
The first fire was reported shortly before 4 p.m. at 2220 N. 92nd Ave. That fire started in a ground-floor apartment. Initial reports indicated that a number of people might be trapped, but it appeared that only one person may have needed to be rescued from an upper-floor apartment, Fitzpatrick said. About 15 people were displaced.
Sign up for World-Herald news alerts
Be the first to know when news happens. Get the latest breaking headlines sent straight to your inbox.
About a half-hour later, another fire was reported in an apartment complex at 1306 N. 106th Court. That fire, which started shortly before 4:30 p.m., generated intense smoke that could be seen across northwest Omaha. At one point, the Omaha Fire Department had 20 pieces of equipment and 50 firefighters at the scene.
Fitzpatrick said one person jumped from a second-floor balcony but was not seriously hurt. Several pets were rescued, too.
About 50 people were displaced by the fire, he said.
Even though the two fires kept firefighters busy, Fitzpatrick said, it could have been worse.
"Luckily, the second was about a half-hour after the first," he said.
Firefighters were able to bring the first fire largely under control before some had to be deployed to the second fire.
1932: Lindbergh baby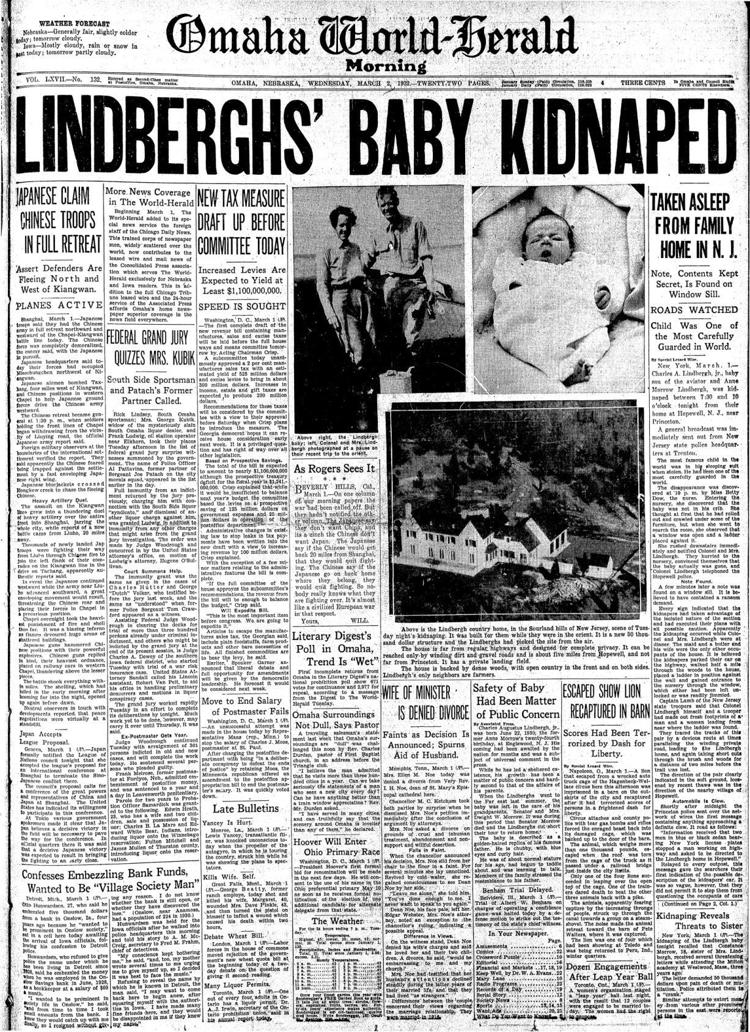 1932: Roosevelt elected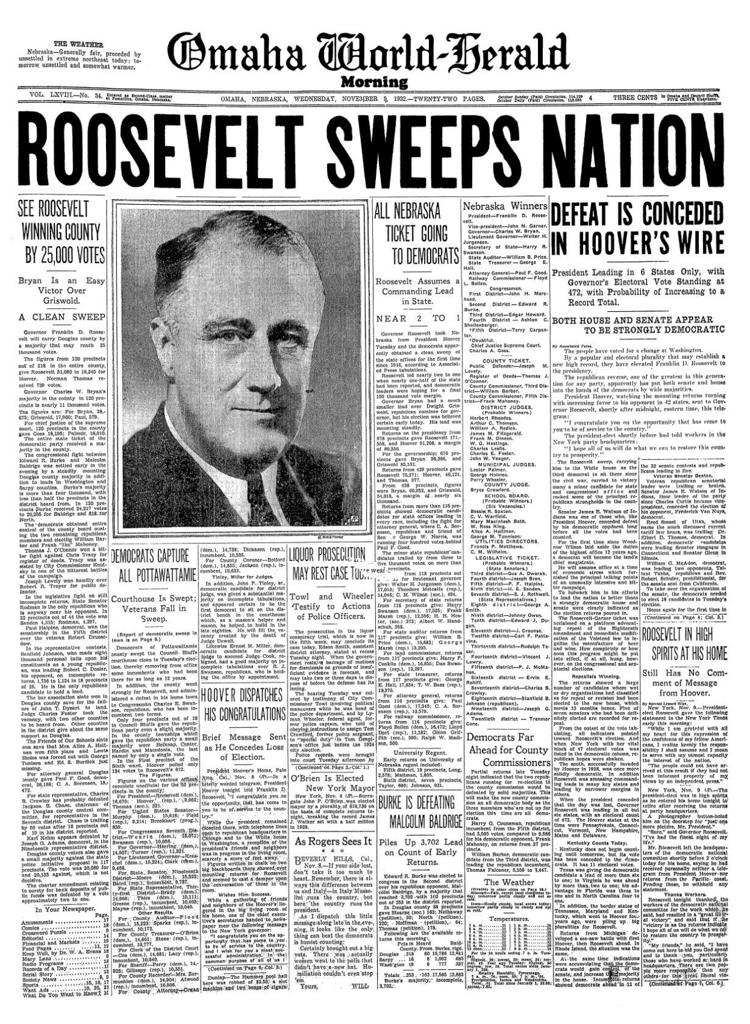 1937: Hindenburg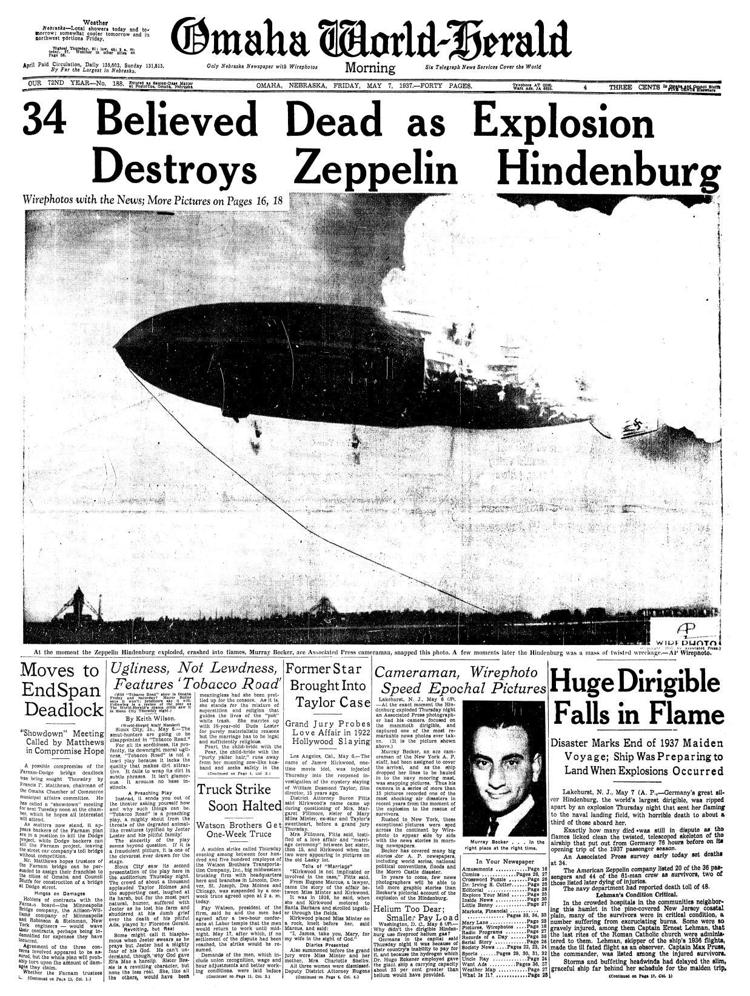 1941, evening edition: Pearl Harbor
1941: Pearl Harbor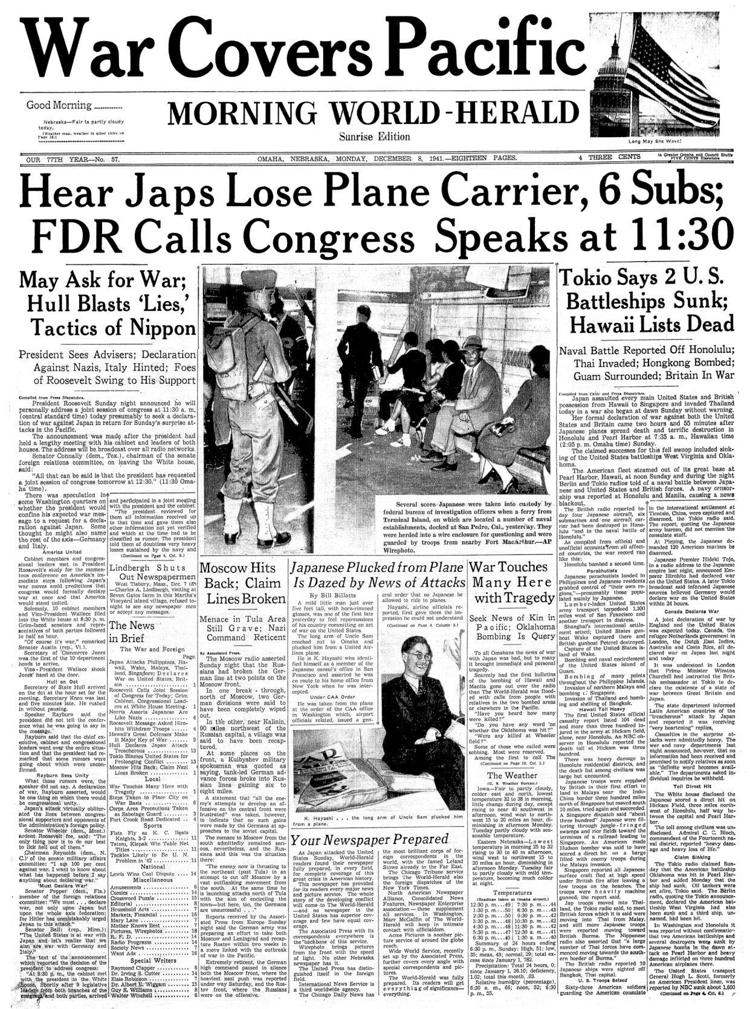 1945: End of WWII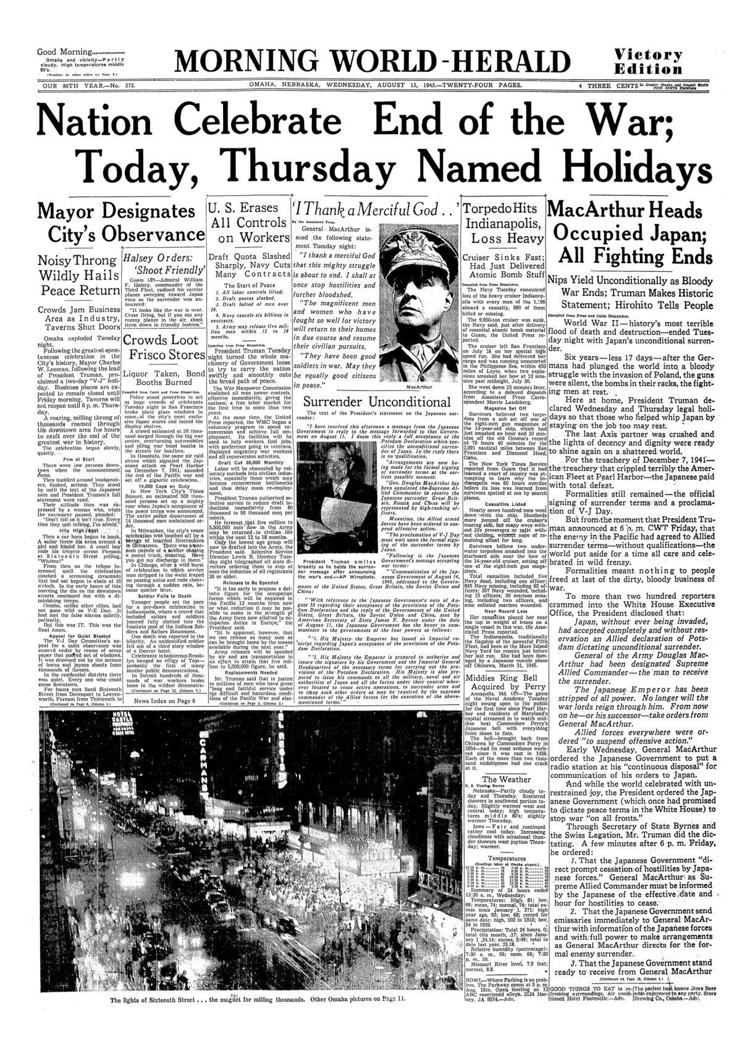 1952: Flooding
1958: Charles Starkweather is captured
1959: Charles Starkweather executed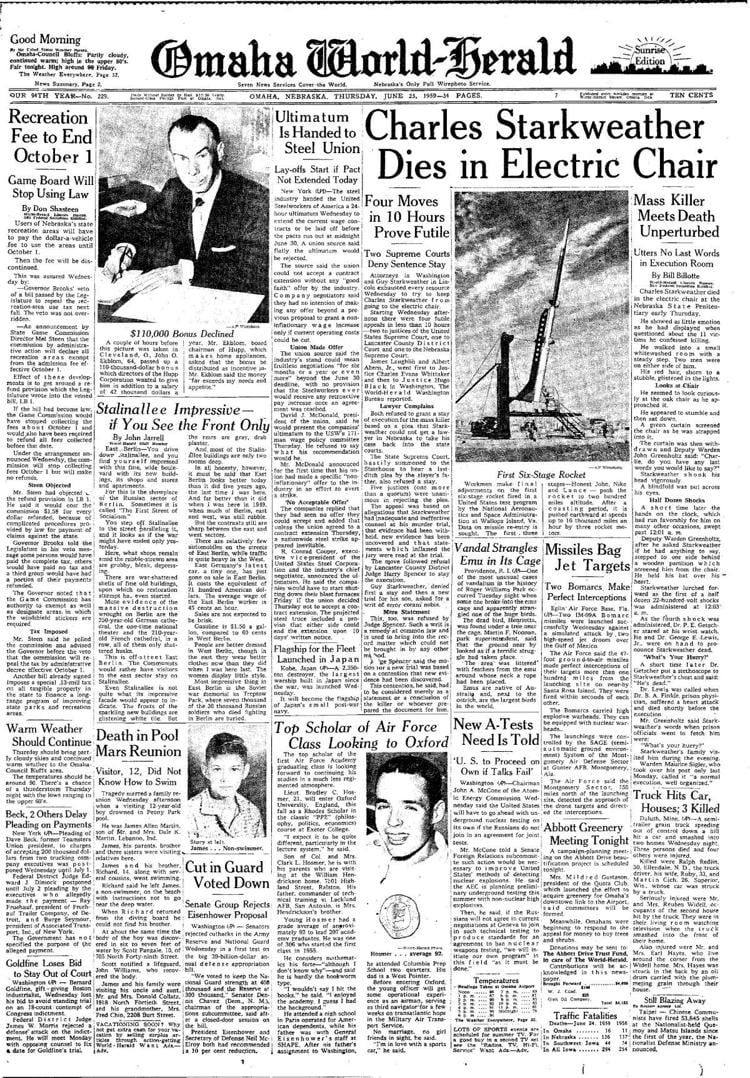 1963: Kennedy assassination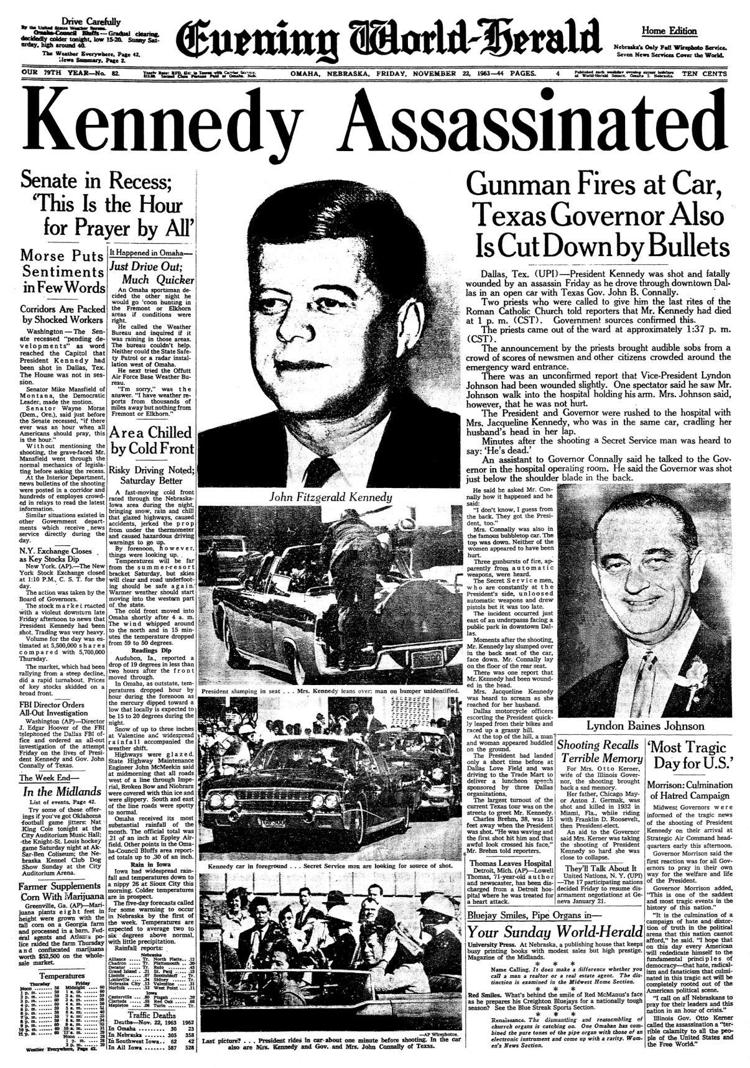 1968: MLK Funeral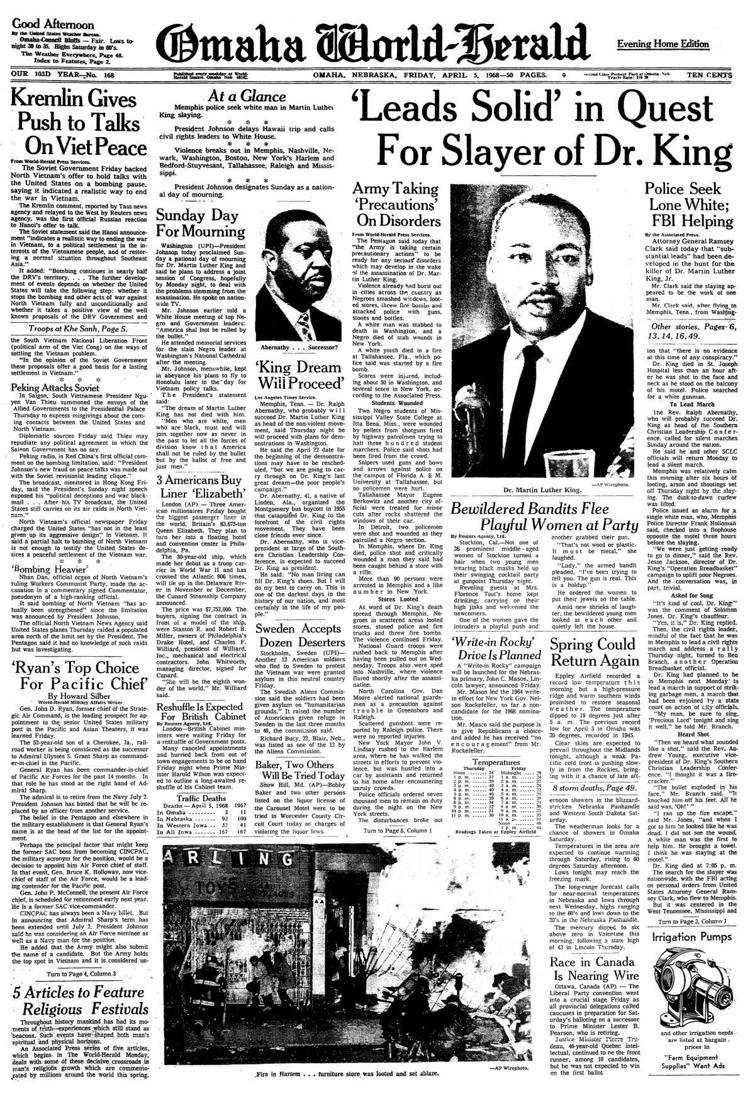 1969: Moon Landing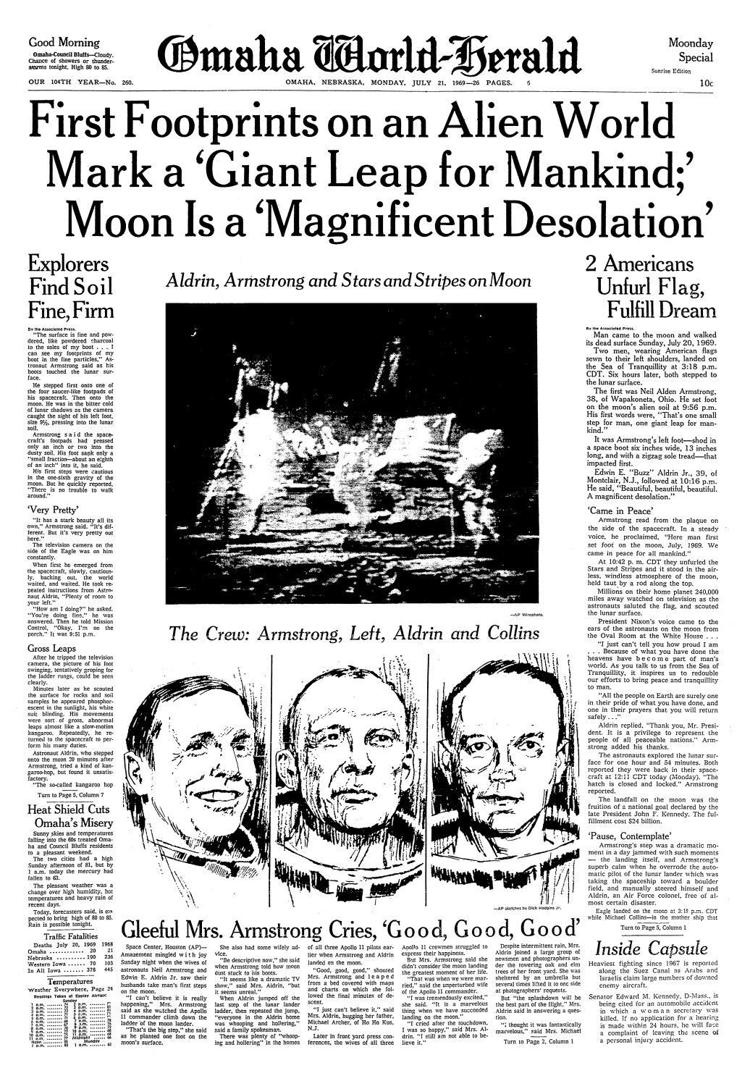 1971: Husker national championship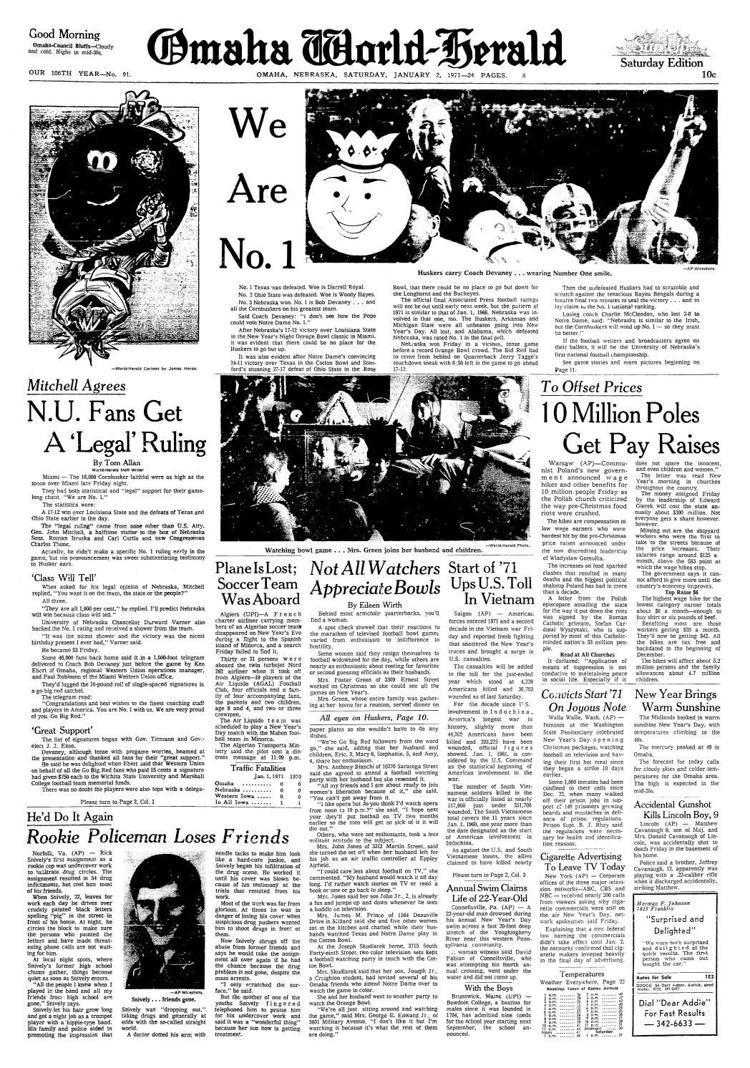 1972: Husker national championship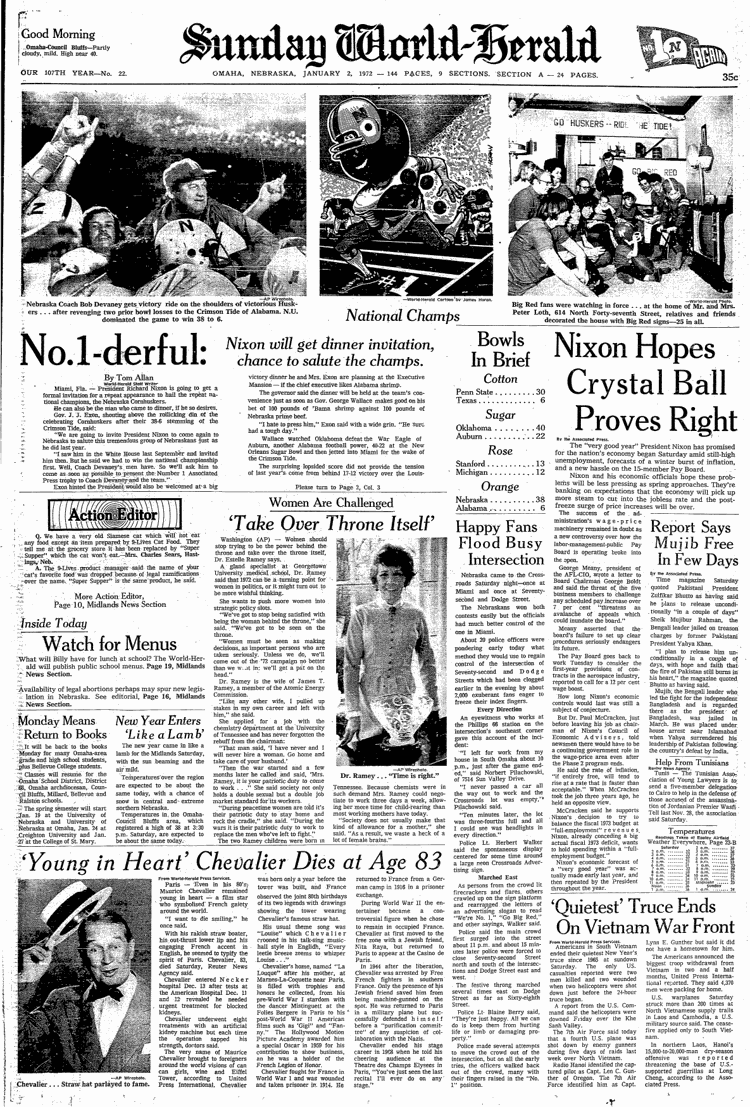 1974: Nixon resignation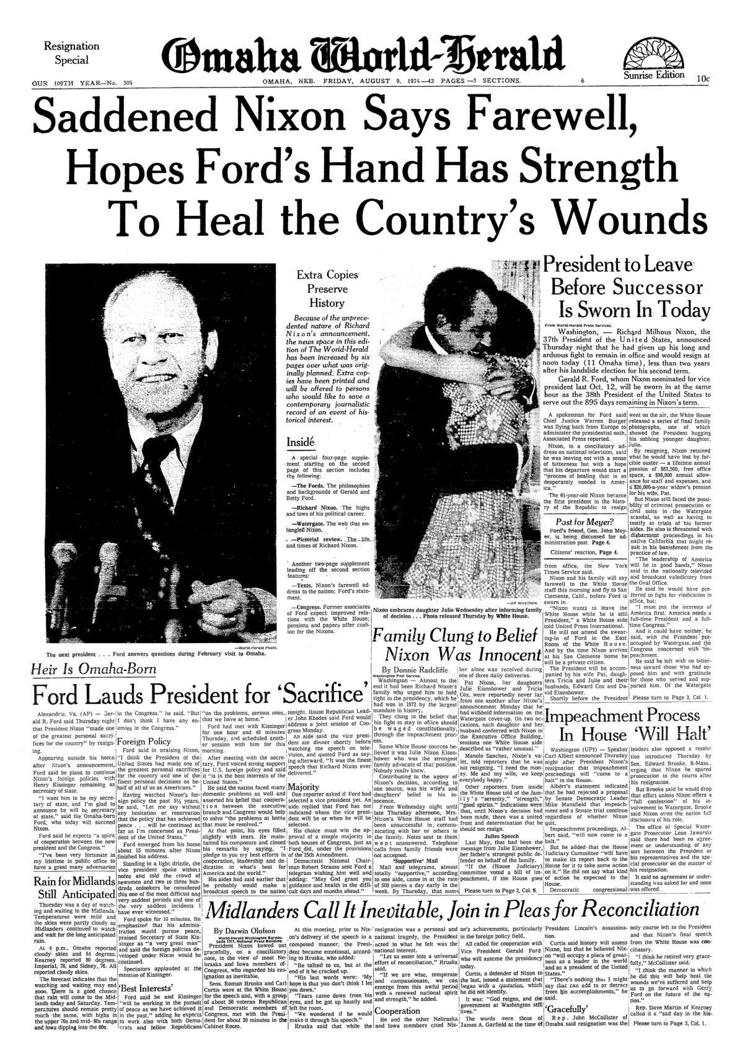 1975: Blizzard
1975: Tornado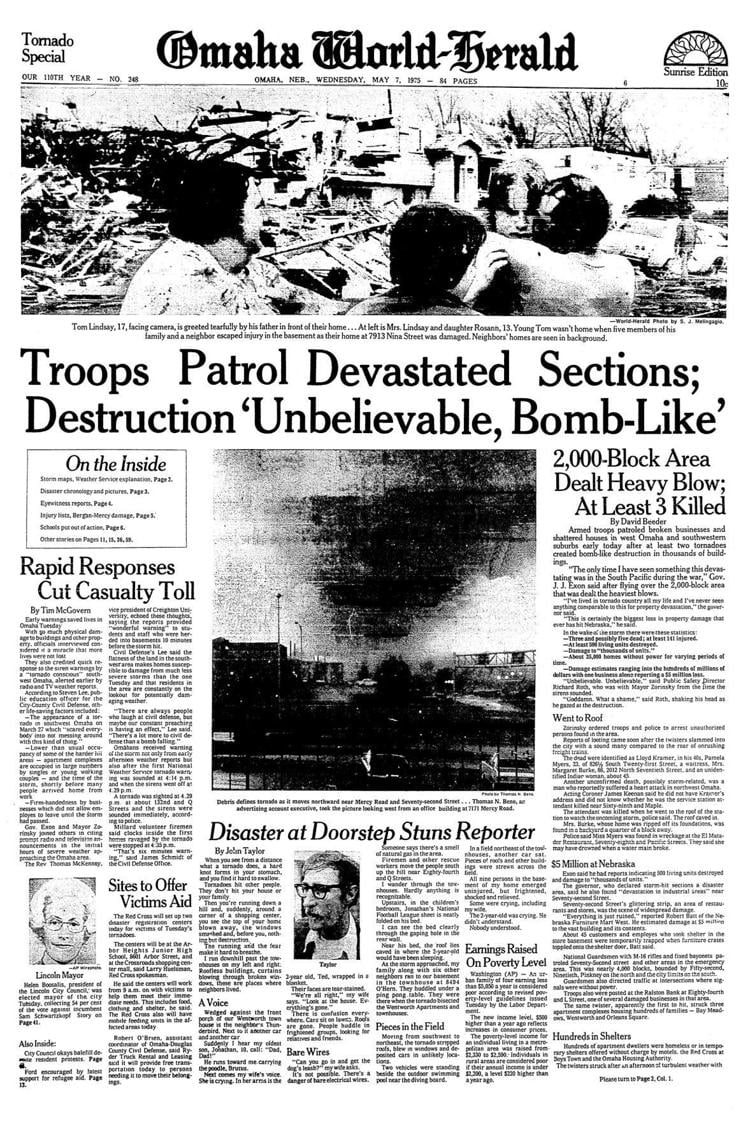 1981: Iran hostage release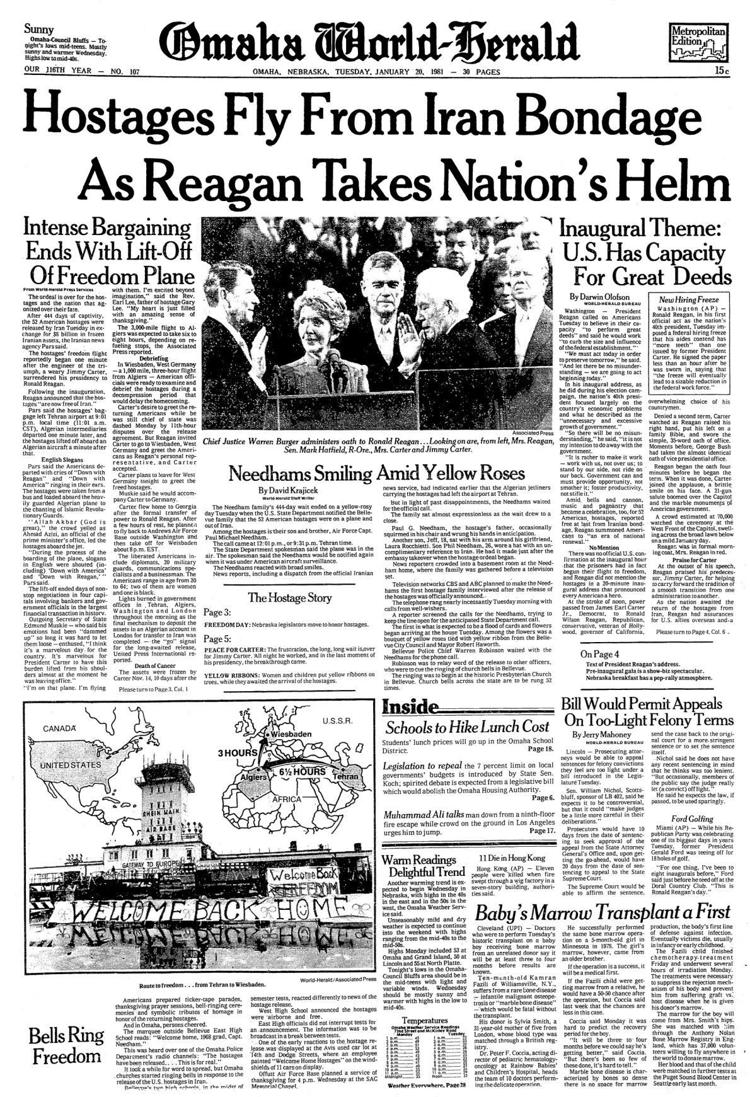 1981: Reagan assassination attempt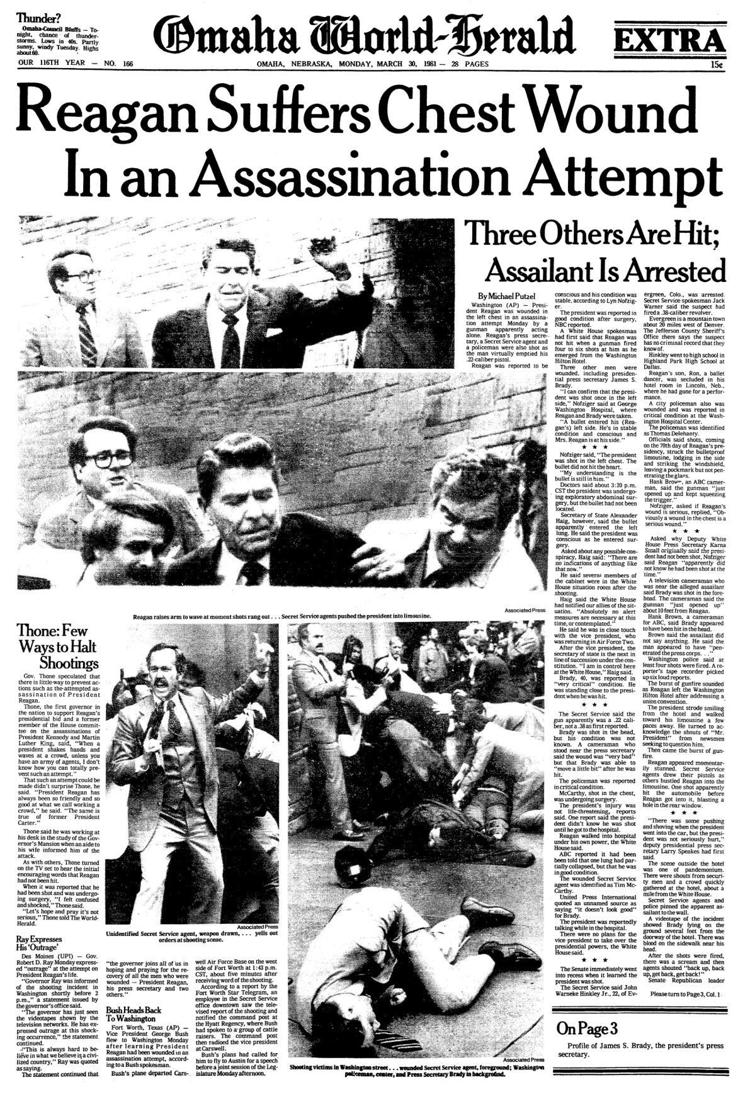 1986: Challenger explosion
1989: Berlin Wall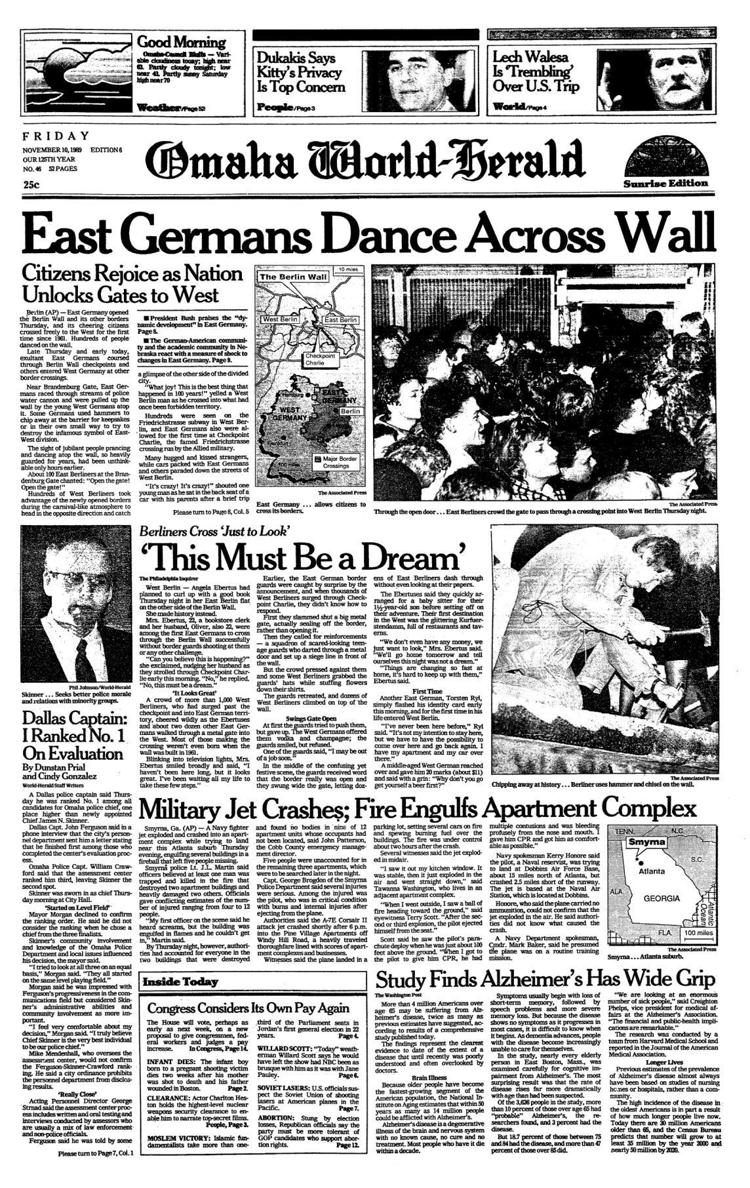 1995: Husker national championship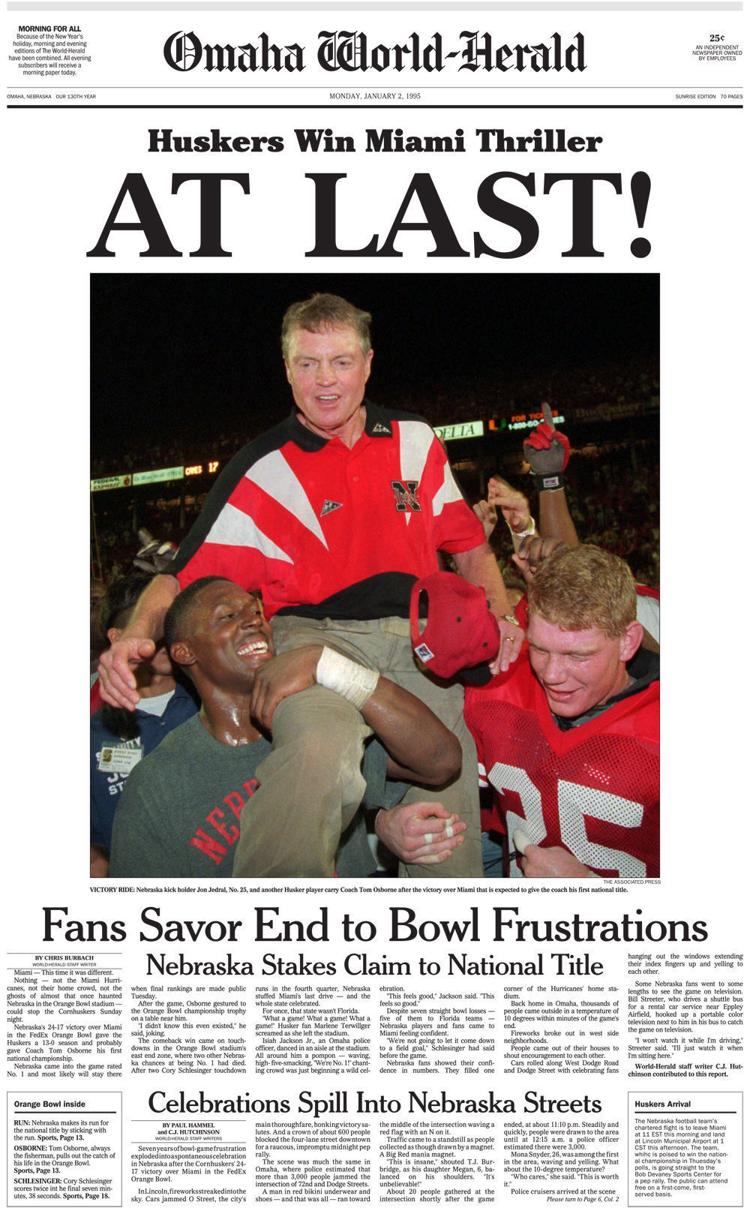 1996: Husker national championship
1998: Husker national championship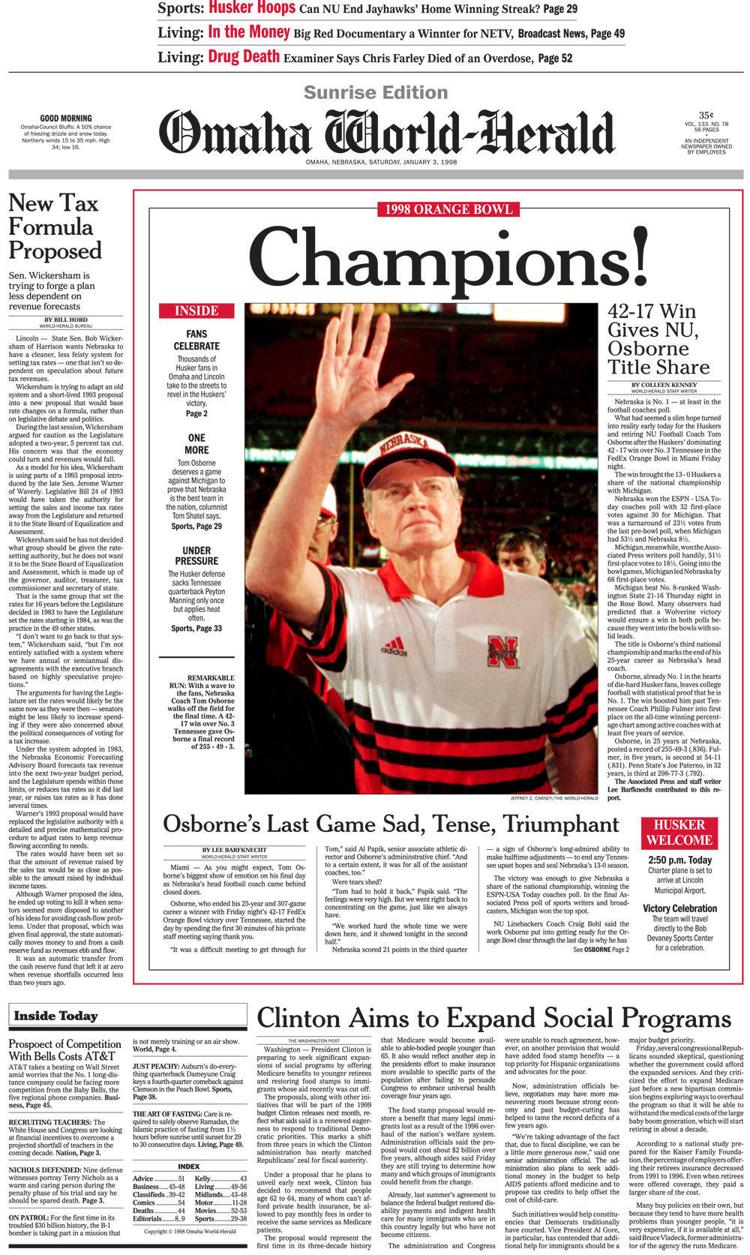 2001: 9/11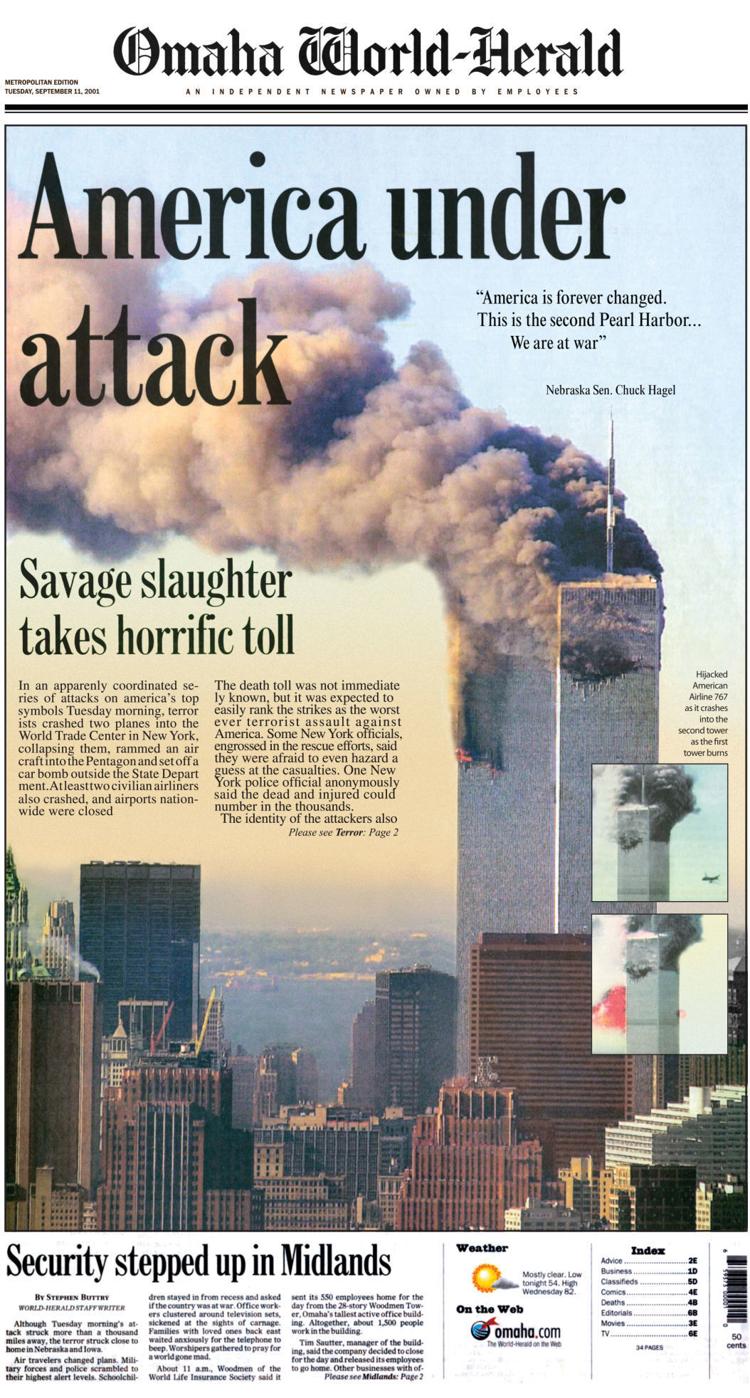 2008: Tornado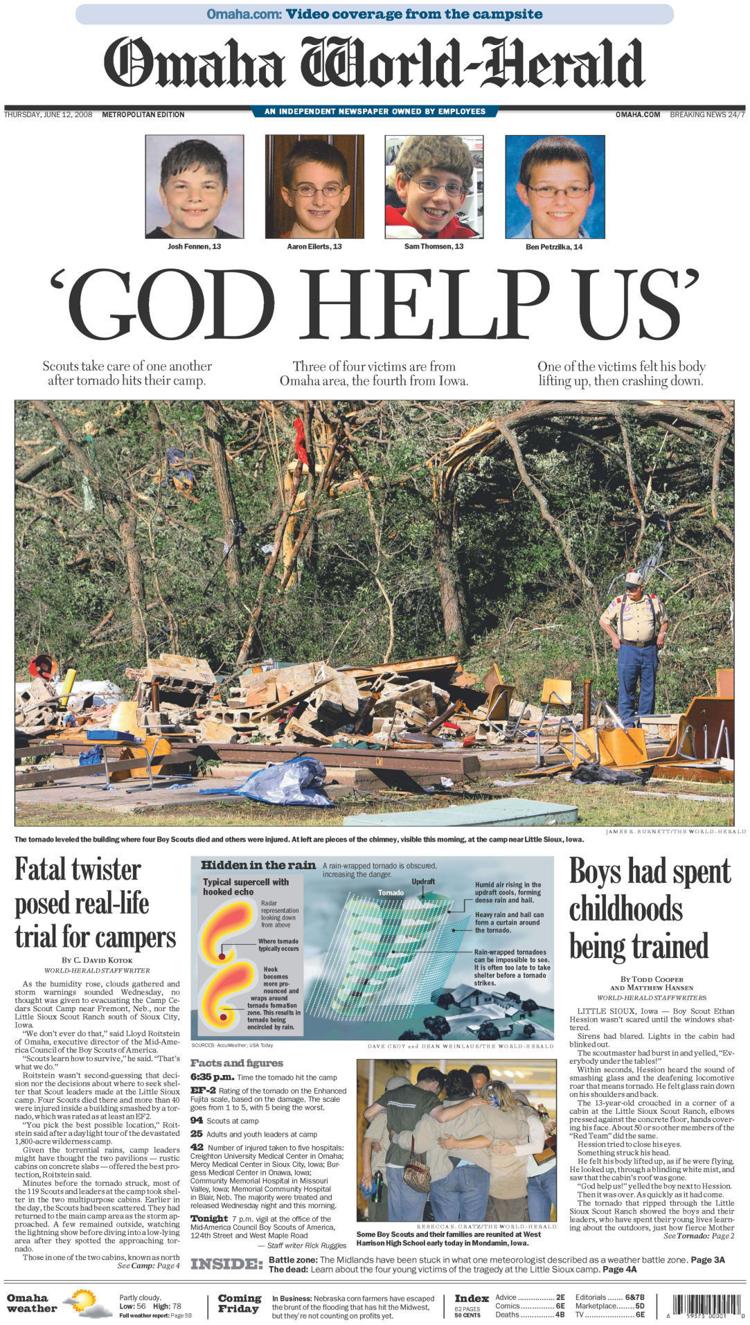 2008: Obama elected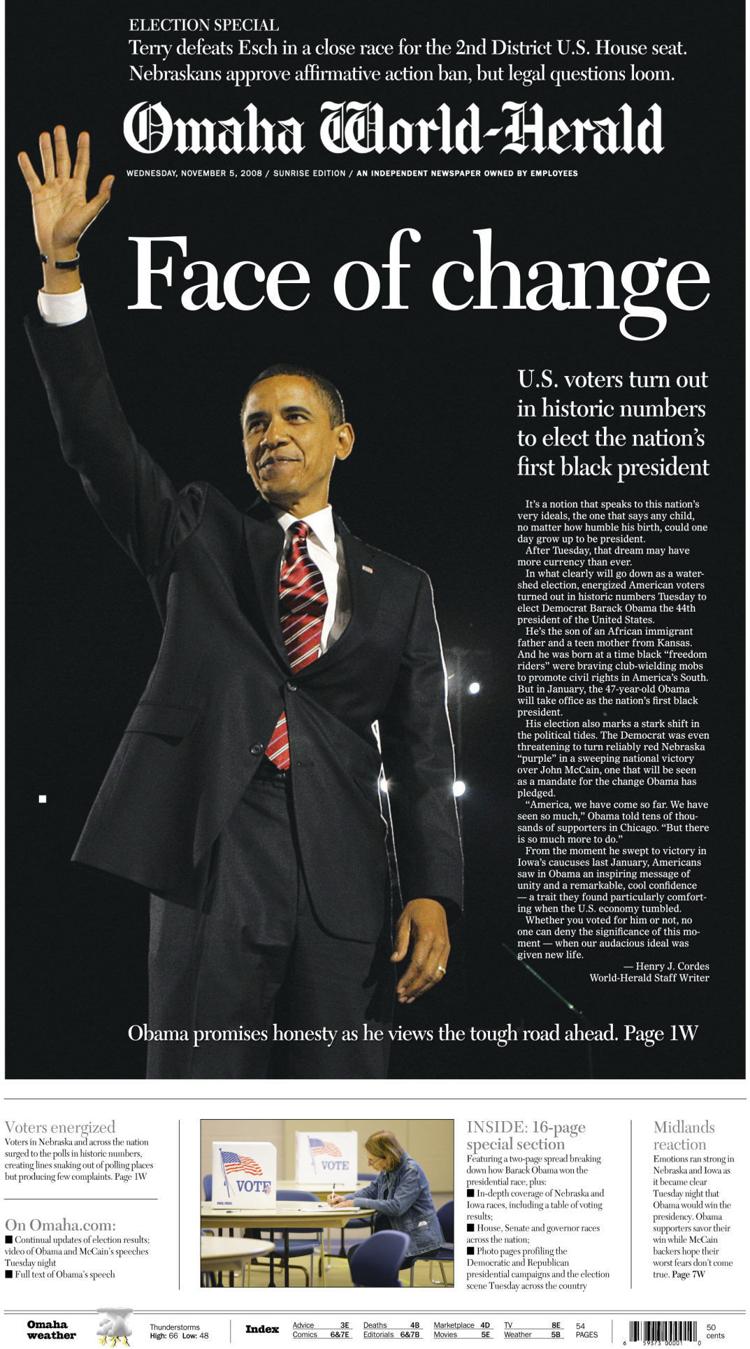 2016: Trump elected