Fern Watanabe brought hard work and grace to the task of overcoming life's obstacles.
So it would be tempting to underestimate how much she and her husband, Harry Watanabe, had to persevere to build his business, Oriental Trading Co.
Born Fern Miyeno to a German mother and Japanese father from Norfolk, Nebraska, Fern Watanabe died Monday at age 95.
Work was always part of her life. As a young woman, she worked as a roller-skating waitress, a model and in the civil service to pay for her business degree.
She also began working for her future husband.
Gifted, smart and hardworking, she quickly became indispensable in love, life and work, their children say.
World War II changed everything for the couple.
Harry Watanabe had operated 17 Japanese gift shops across the U.S. before the war. Because of his Japanese ancestry, he had to sell all but his Omaha shop, could no longer deal in Japanese merchandise and couldn't travel outside Nebraska. With his future wife's help, he reinvented his business by making plaster of Paris Kewpie dolls for carnivals.
And from that start, an eventually thriving business was built. When the war was over, the couple expanded the business by selling all manner of trinkets to carnivals.
They crisscrossed the Midwest, sometimes in a station wagon, other times in a truck, taking and filling orders. Their home phone rang at all hours of the night with orders from carnival workers.
"I don't think it was easy for them," their son Gordon said.
The Watanabe siblings say their mother didn't dwell on tough times.
"My mother was the type of person who rose above those issues," her daughter, Pamela Watanabe-Gerdes, said. "She always tried to find the positive in situations."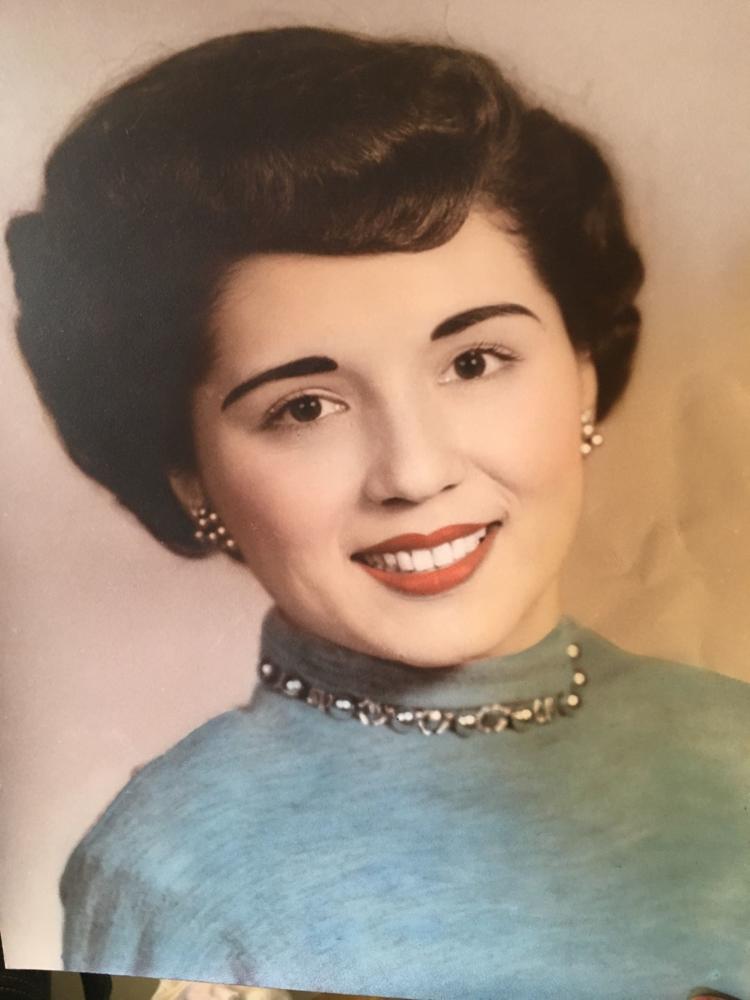 The Watanabes said their parents worked hand in hand to build Oriental Trading.
The three Watanabe children — Terry, Pamela and Gordon — helped with the family business, which for their mother was a seven-day-a-week way of life.
"She taught us at a very young age to have a strong work ethic, that nothing in life is free," her daughter said. All three siblings went on to run businesses, with Terry taking over Oriental Trading, Pamela founding Tender Heart Treasures and Gordon founding Nobbies.
Fern Watanabe kept an office at Oriental Trading long after Terry took over, continuing to work there part time until it was sold in 2000 to a California company.
Helping other young women succeed in business was important to Fern Watanabe. A graduate of Omaha South High School, she started a scholarship at her alma mater for girls wanting to go into business.
She also loved bowling and traveling and was a gifted singer and calligrapher. But her biggest joys were her children and grandchildren, Gordon said.
In addition to Pamela and Gordon, both of Omaha, and Terry of Naples, Florida, Fern Watanabe is survived by nine grandchildren and two great-grandchildren.
Visitation is from 5 to 7 p.m. Wednesday at John A. Gentleman's 72nd Street Chapel at 1010 N. 72nd St. The funeral service is 10 a.m. Thursday at the John A. Gentleman chapel.
Notable Nebraska, Iowa deaths of 2019
To plant a tree in memory of Fern Watanabe as a living tribute, please visit Tribute Store.