A fire that broke out in an Omaha townhouse midafternoon Saturday caused eight firefighters to be treated for heat exhaustion.
One was hospitalized, according to paramedic shift supervisor Paul Jackson, but was in stable condition.
No one appeared to be seriously injured. Firefighters rescued at least one dog and one cat.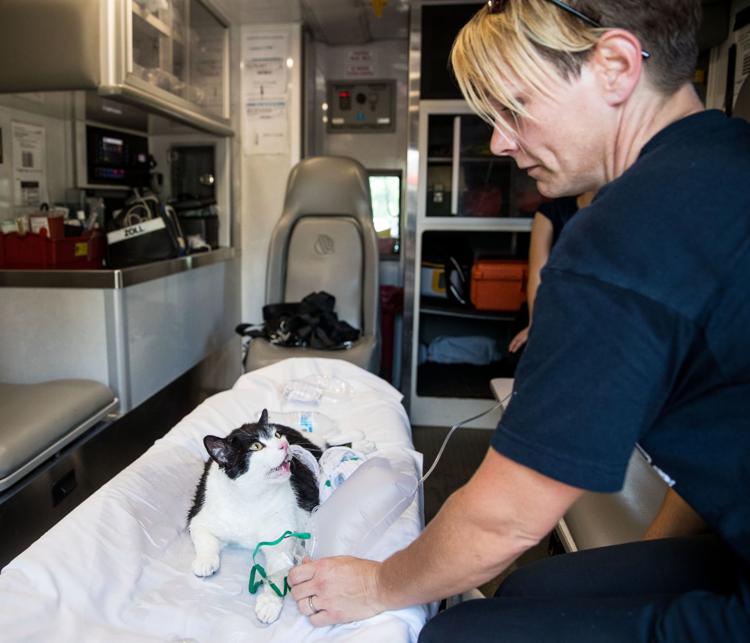 The fire took place at one of the townhouses at the Pines at Q Plaza at 5427 86th Court in Omaha.
Cindy Limberg is one of three residents of the apartment where the fire is thought to have started. She and her daughter, Allison Czapla, tearfully watched the fire.
Limberg said that no one was home at the time of the fire and that she was "shocked" when she heard about it.
Sign up for World-Herald news alerts
Be the first to know when news happens. Get the latest breaking headlines sent straight to your inbox.