The worst winter hill is the one you find yourself on when you get that dreaded feeling, "Not good."
Heading down, you worry you'll pinball to a stop.
Going up, you realize your car doesn't have the momentum to take the hill. Worse, you start sliding backward.
Molly Nicklin has seen that driver outside her home at 40th and California Streets.
Nicklin and her partner, Luke Armstrong, bought the property at the corner of 40th and California and founded the Cali Commons community space. They live upstairs — above the dropoff that is California Street, where the hill that houses the soaring St. Cecilia Cathedral falls down toward Saddle Creek Road, which, you know, used to be an actual creek.
Nicklin knows the sound of screeching, spinning tires. She's seen cars, usually the second or third stopped in a line, stall trying to drive up the hill.
"I've done a lot of looking out the window and watching that happen," she said.
With ice and snow and winter upon us in full, The World-Herald cast out to find the worst wintry driving hills in Omaha.
You, the drivers of Omaha, are the experts here.
And with Google Maps and nifty online elevation maps from Douglas County's Geographic Information Systems department, anybody can get a sense for how bad these hills are. At OmahaHotline.com — the City of Omaha's official complaint reporting site — residents are letting Mayor Jean Stothert know which hills are problems, too.
Here are some of the worst winter hills in Omaha. Be safe out there.
What do you think? Email JRobb@owh.com and let us know which hills you avoid at all costs during winter.
---
Over the hill
What are Omaha's worst hills to navigate in the winter? You, the drivers of Omaha, are the experts, so we asked for your thoughts on the city's most challenging climbs and daring descents. The answers are depicted on this map. Click each point to learn more. Mobile users can click here for a more user-friendly map.
---
Photos: 1975 blizzard cripples Omaha, suffocates the Midwest
Abandoned cars and trucks litter 72nd Street after the storm.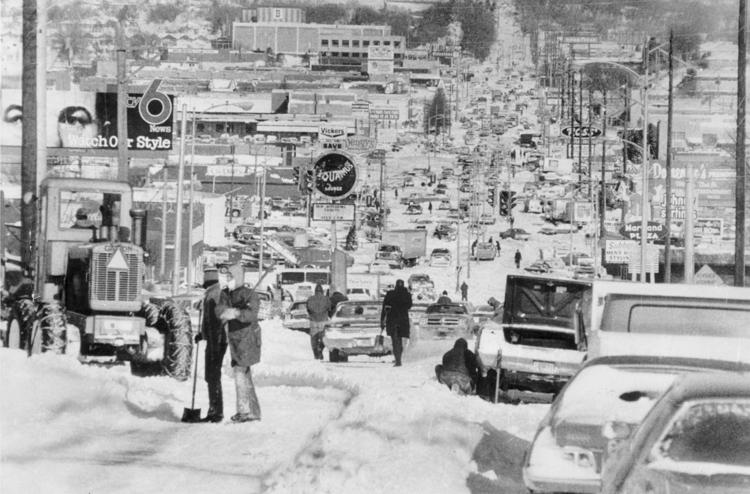 Motorists abandon their cars in search of shelter on 72nd Street during the blizzard on Jan. 10, 1975.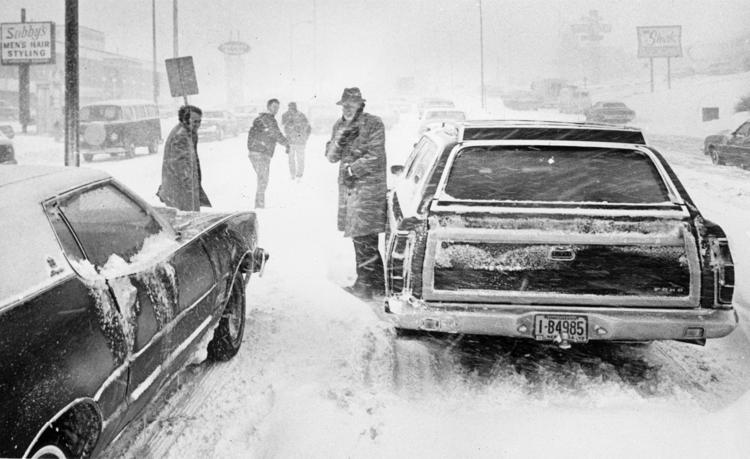 Holly Rothschild and Lisa Stastney, both 12, tunnel through the snow on Jan. 13, 1975. The girls lived near 116th and Dodge Streets.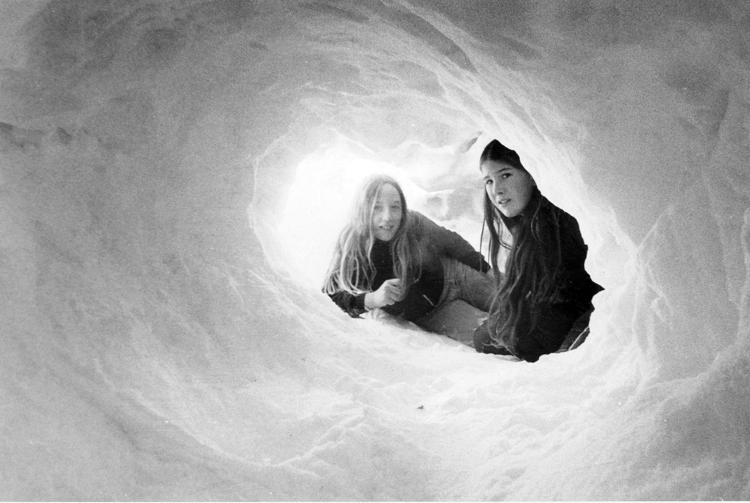 Cars got stuck at 72nd and Pacific Streets, and motorists stumbled through whiteout conditions in search of shelter during the storm on Jan. 10, 1975.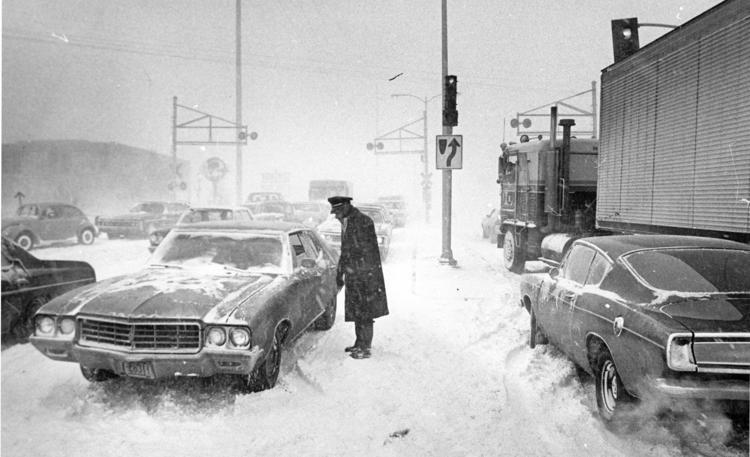 Snow falls at 7:30 a.m. on Jan. 10, 1975 at 14th Street and Capitol Avenue.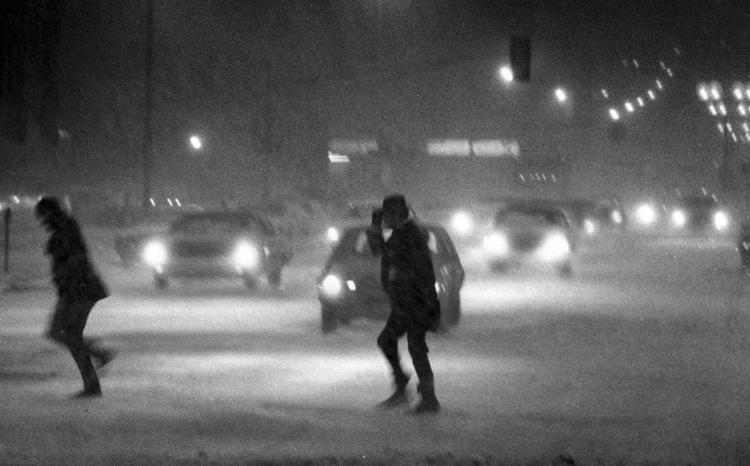 People were snowbound everywhere during the Jan. 1975 blizzard in Omaha. This is the lobby of the Omaha Hilton Hotel after the blizzard.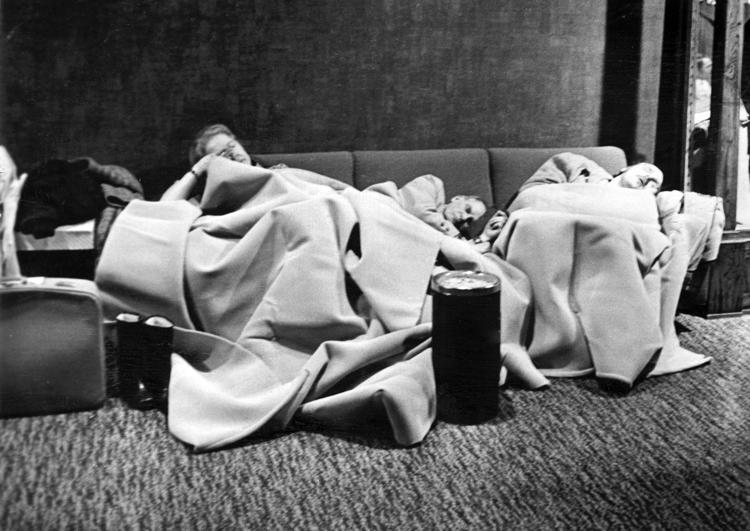 A striped flag warns snowplows of this buried car on Pacific Street.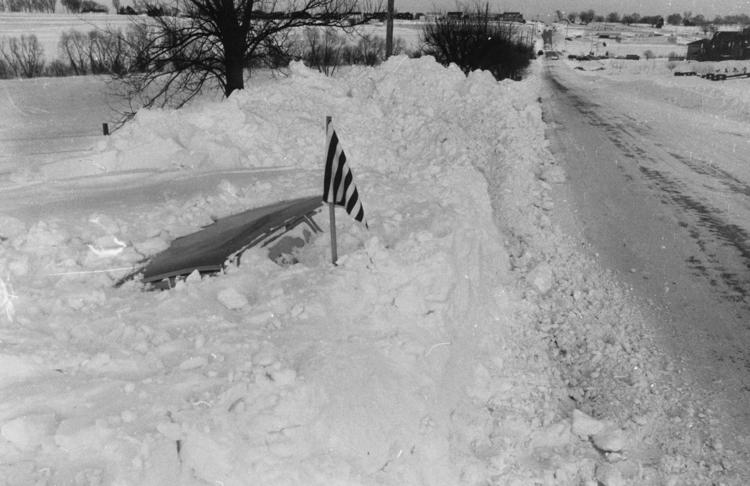 Looking north on 72nd Street after the storm.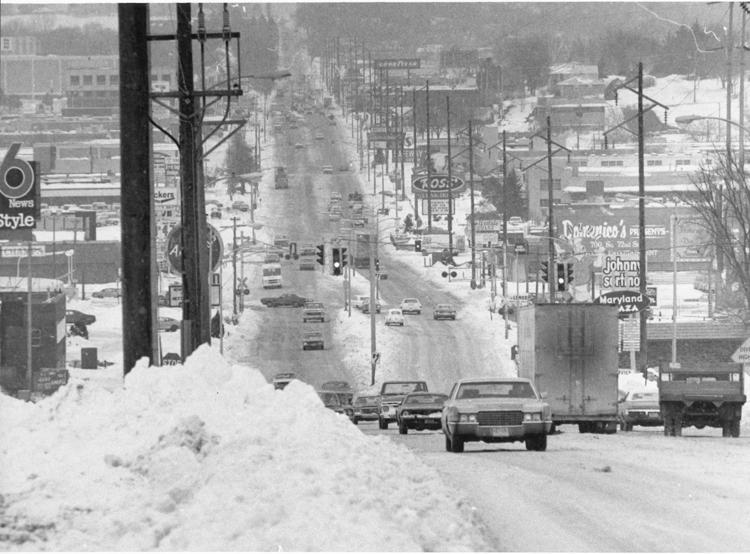 Pacific Street is covered in snow on Jan. 11, 1975, the day after the storm.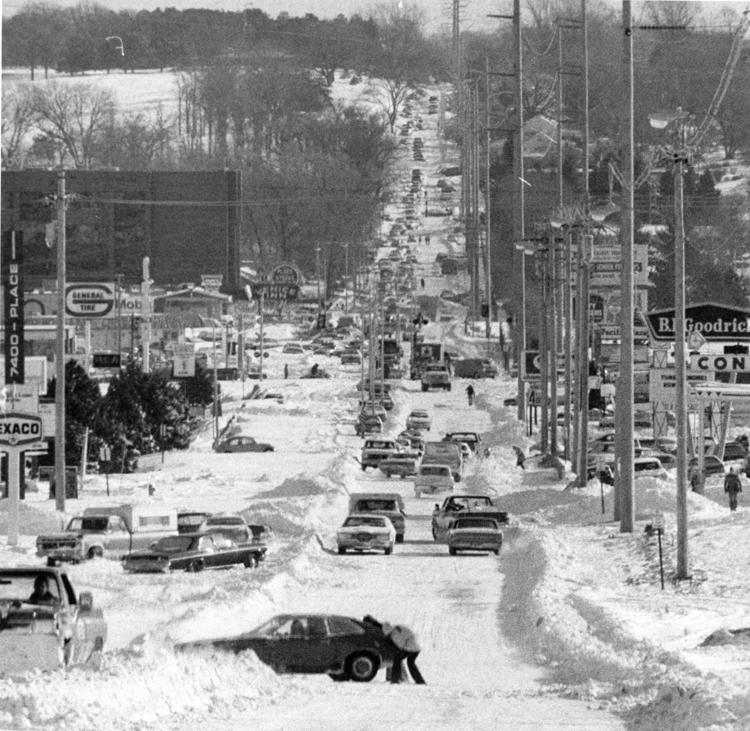 Gary Lowman, manpower coordinator of the Postal Service, sorts through the overflow of about 20,000 pounds of mail on Jan. 12, 1975. Service had been delayed due to the blizzard and postal trucks were still stranded on the streets, many of which had mail in them.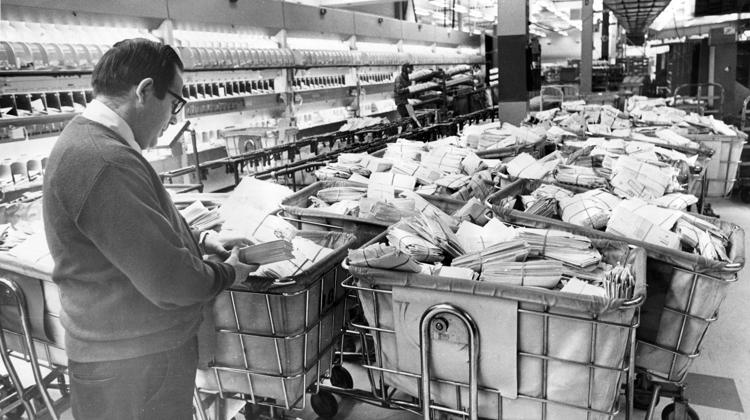 Motorists abandon their cars and trucks in search of shelter on 72nd Street during the blizzard on Jan. 10, 1975.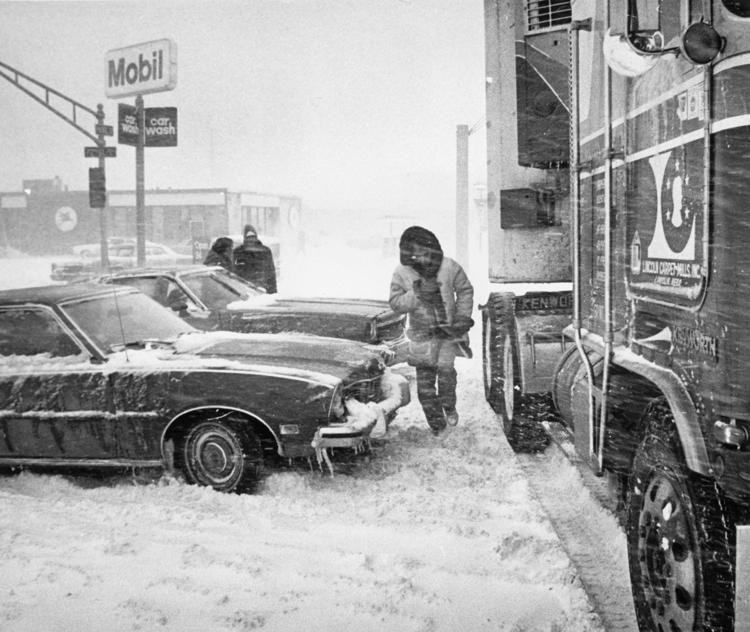 These vehicles were stalled on 72nd Street, south of Dodge. Domenico's Restaurant survived the blizzard, but was destroyed in the tornado in May, just a few months later.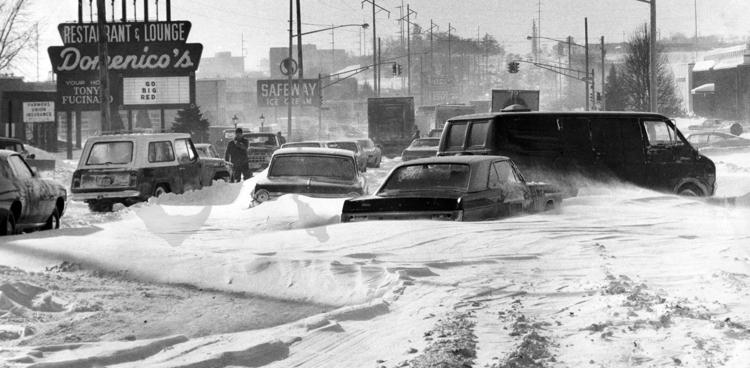 Abandoned cars and a truck are seen on L Street at 88th on Jan. 12, 1975.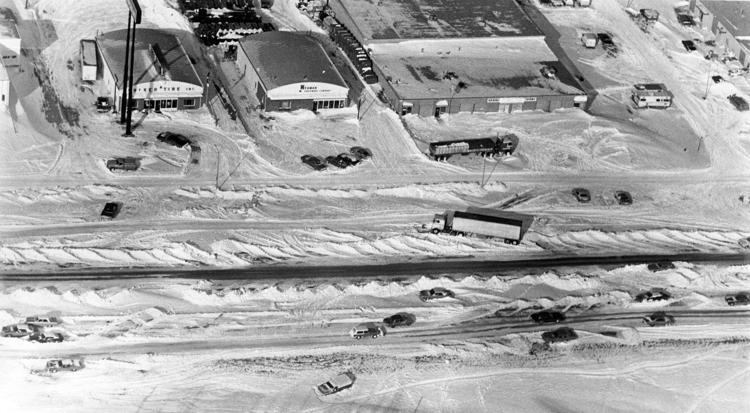 World-Herald paper carrier Gail Rickert of Omaha found a way to deliver papers in the storm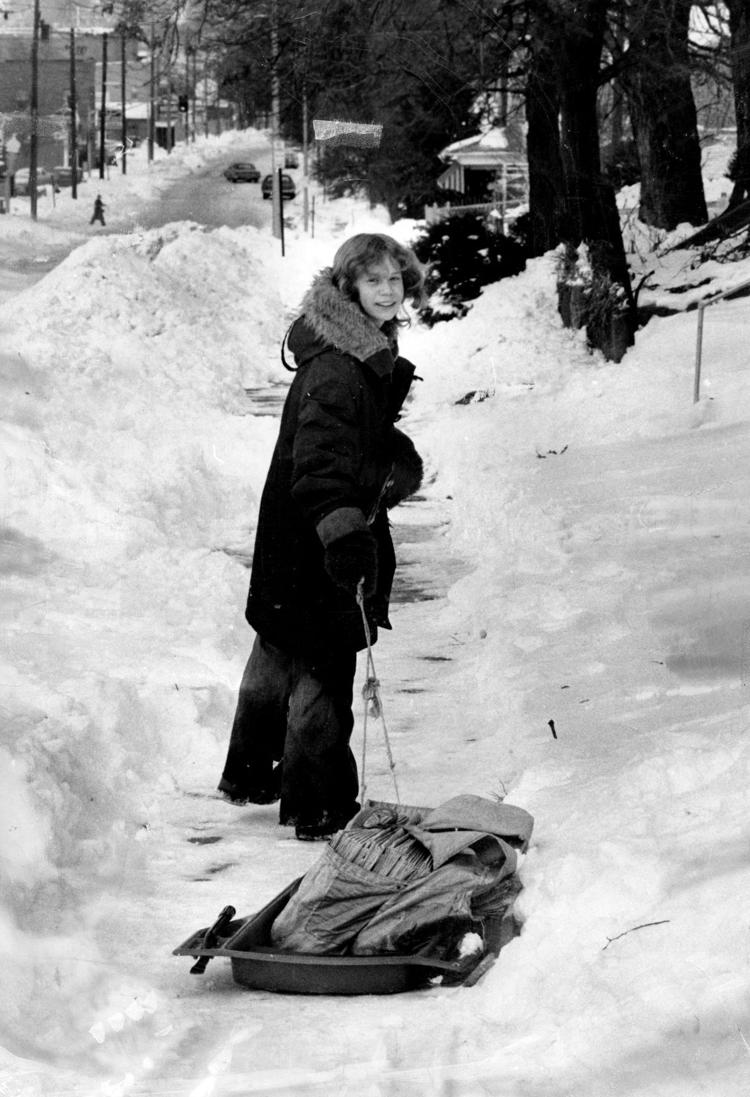 The blizzard of 1975 started on January 10 and continued throughout the weekend, as seen here looking west on Williams Street from 12th Street.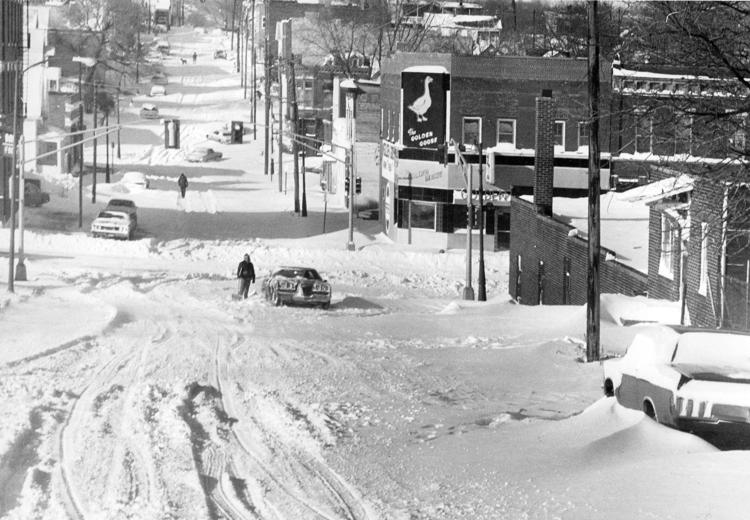 Jerry Bowen, 13, digs his parent's car out of the snow next to a 10 foot pile deposited in from parking lot at 16th and Cuming Streets on Jan. 13, 1975.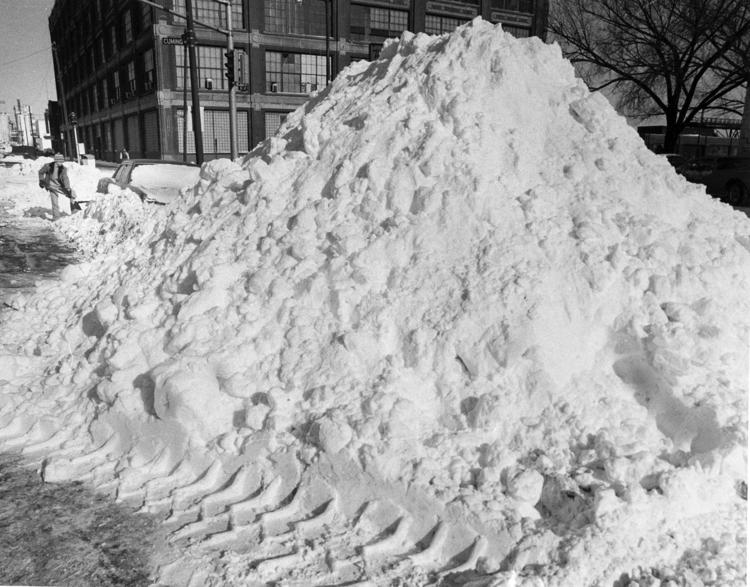 Highway 36 northwest of Omaha is covered in snow following the 1975 blizzard.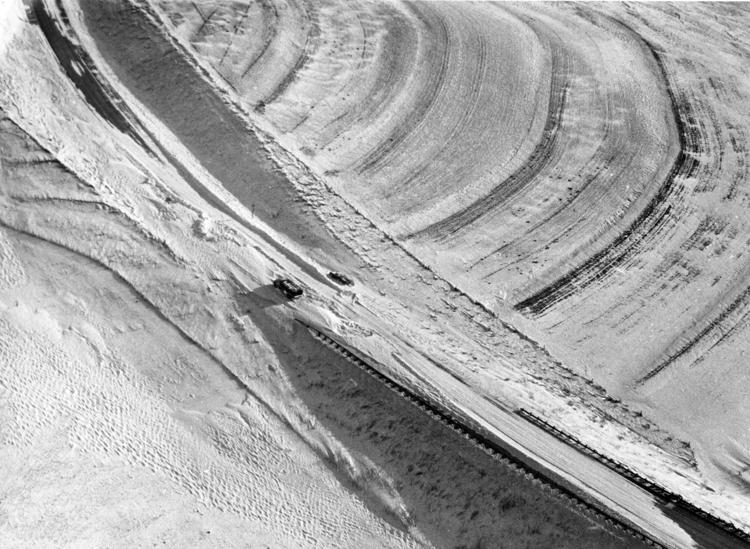 Firemen, using a National Guard vehicle, take an elderly Omaha woman to St. Joseph Hospital on January 12, 1975.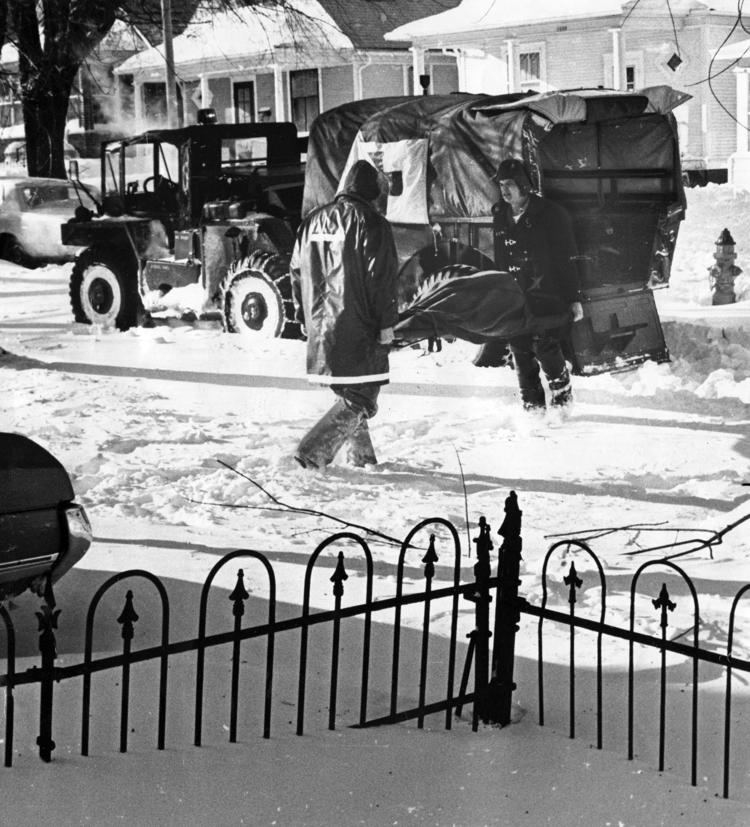 Newsletters