Update, Friday morning: A window at the Union for Contemporary Art was broken Thursday evening. The gallery's director plans to issue a statement about the vandalism Friday afternoon.
An art piece containing the N-word that is displayed on the window of a north Omaha art gallery prompted debates and heated arguments among a crowd of about 50 people Tuesday morning.
A set of windows at the Union for Contemporary Art near 24th and Lake Streets contains a passage with the word, next to quotes from author Toni Morrison's book "Song of Solomon." The display is part of Pittsburgh artist Vanessa German's work, "sometimes.we.cannot.be.with.our.bodies," which is an installation that continues inside the gallery and is about violence against people of color.
Those upset about the word demanded that it be taken down because it's offensive to black people who live and work nearby and walk by the sign. Others said art should be uncomfortable and supported the gallery and the free speech rights of the artist, who is black.
State Sen. Ernie Chambers, who represents the north Omaha district where the gallery is, spoke in favor of removing the word in comments he made to those gathered outside.
The exhibition has been at the gallery since Sept. 14 in conjunction with a performance and march to remember Will Brown, who was lynched at the Douglas County Courthouse 100 years ago. The gallery's founder and executive director, Brigitte McQueen Shew, said she plans to keep the piece on display until its scheduled last date, Nov. 30.
Recent social media posts about the word used in the exhibit caught fire and prompted Tuesday's protest.
McQueen Shew said she was frustrated that many of the people who took issue with the word have not seen the full extent of German's artwork. Omaha is the third place where the exhibit has been installed, and the text with the offensive word is meant to be placed on an outward-facing window, McQueen Shew said.
"They are upset because they have been offended by a word that was put there to offend them, to offend people and engage them in a conversation about microaggressions and hatred racked upon black and brown and native bodies in this country forever," McQueen Shew said. "The success of (German's) exhibition would be to shine a light on the violence that has befallen black and brown people. ... I don't know if that is what is happening because I don't think that any of these people are engaged in a conversation about that."
Steven Abraham, who heard about the artwork and then posted a video to Facebook on Sunday with his thoughts on the exhibit, takes issue with the word being displayed in public without warning to anyone walking down the street.
"I don't teach that word in my household," said Abraham, who is black. "This community shouldn't be subjected to explaining a word that was derogatory for so long to African Americans."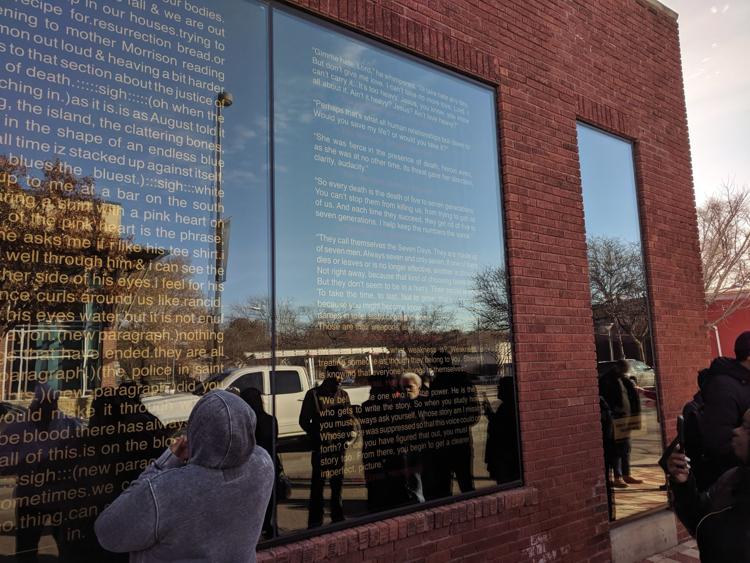 Abraham spoke with McQueen Shew, who showed him the rest of German's exhibit.
"We had some conversations and had the same understanding," Abraham said, "but I also still feel that there's some room for improvement to address this issue."
McQueen Shew said she wouldn't be opposed to having a sign outside with a disclaimer saying there is an offensive word on the window that could trigger someone, but she said she wholeheartedly supports the artist and her vision.
"I will not be removing the word or altering the piece because that is censorship, and that is not what we do," she said.
Chambers spoke to McQueen Shew and others about his feelings on the matter. He said it was important to attend the Tuesday gathering because it happened in his district.
The exhibit, he said, "glamorizes the most vicious, hateful, discriminatory, dehumanizing term where black people are concerned," Chambers said. "I will do all I can to not have that in our face on the street."
1932: Lingbergh baby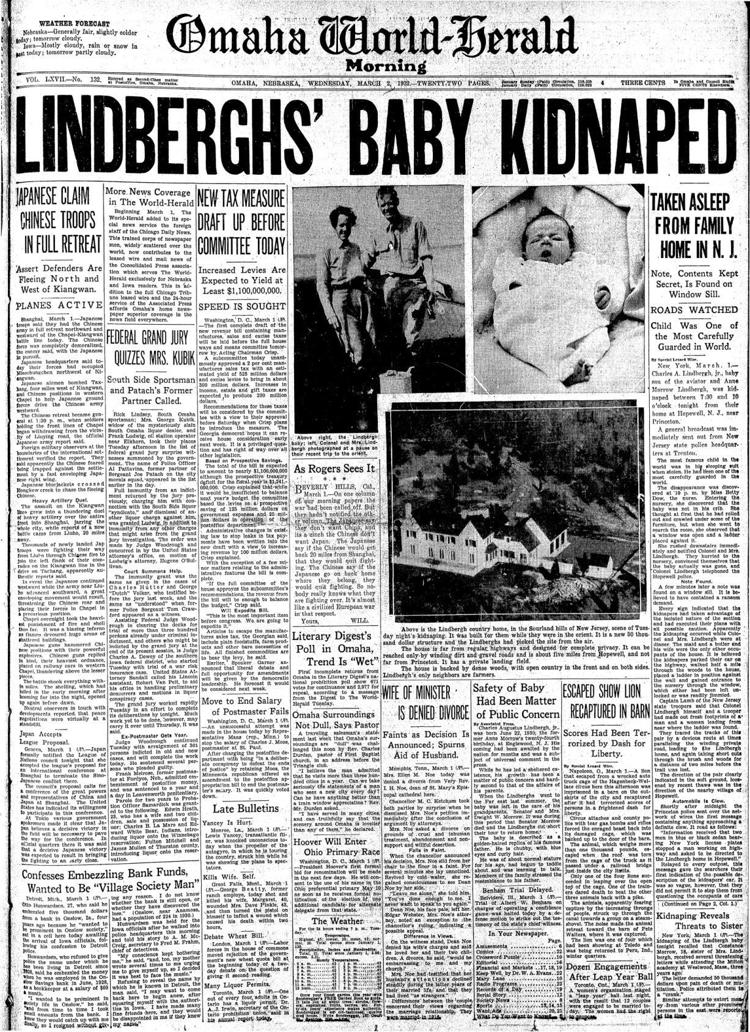 1932: Roosevelt elected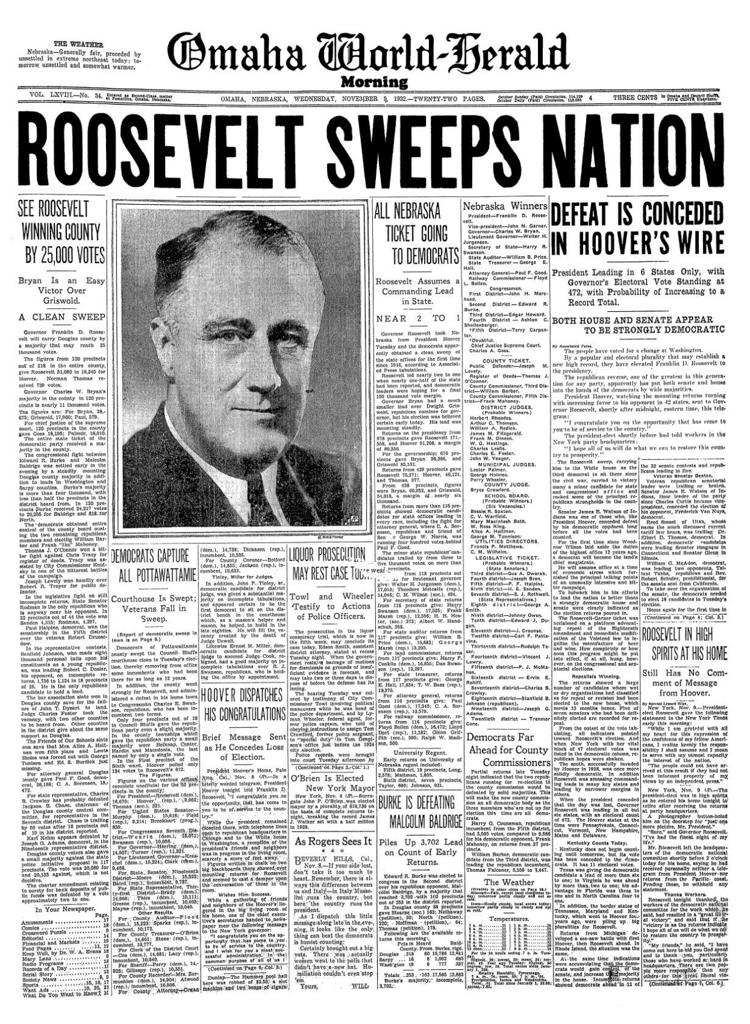 1937: Hindenburg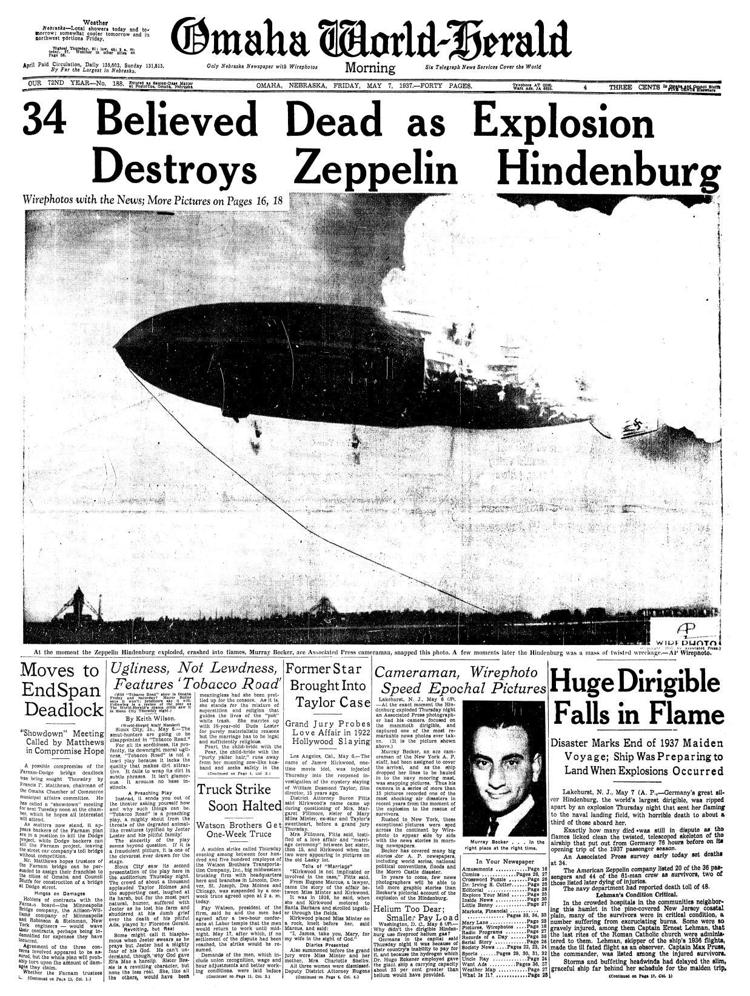 1941, evening edition: Pearl Harbor
1941: Pearl Harbor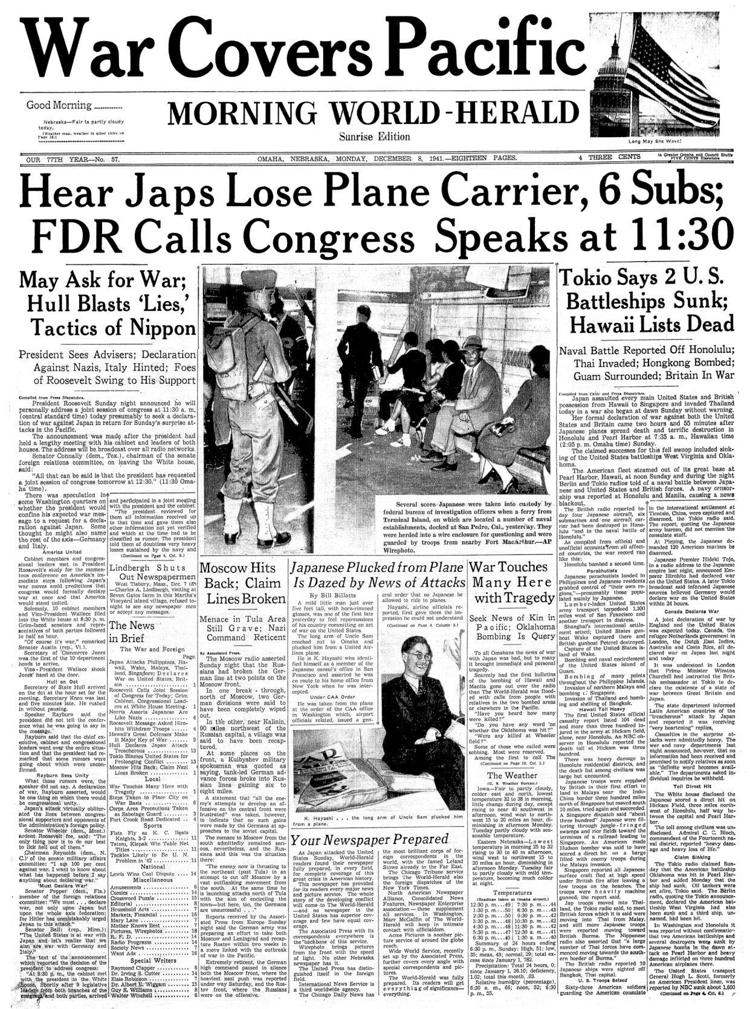 1945: End of WWII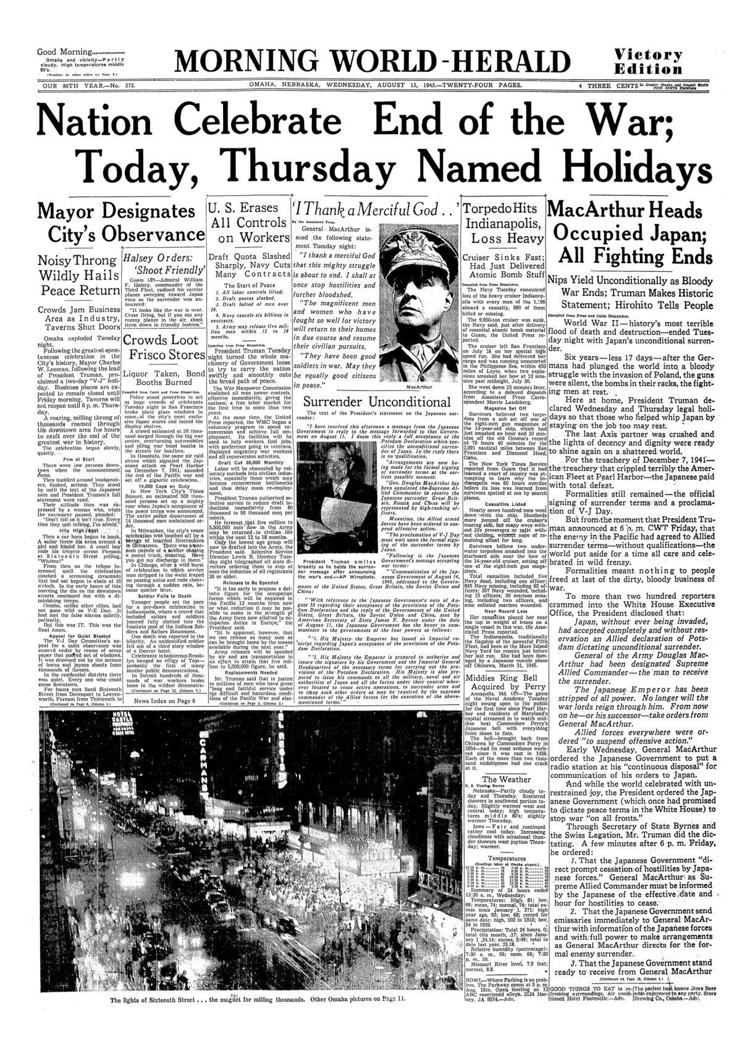 1952: Flooding
1963: Kennedy Assassination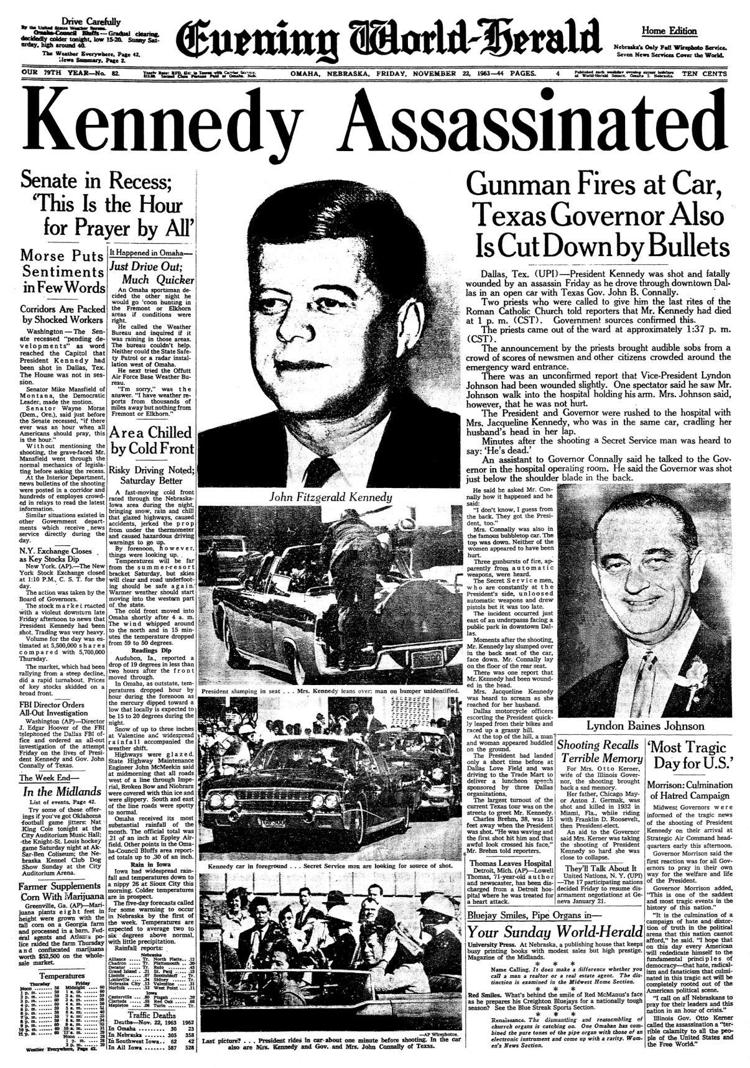 1968: MLK Funeral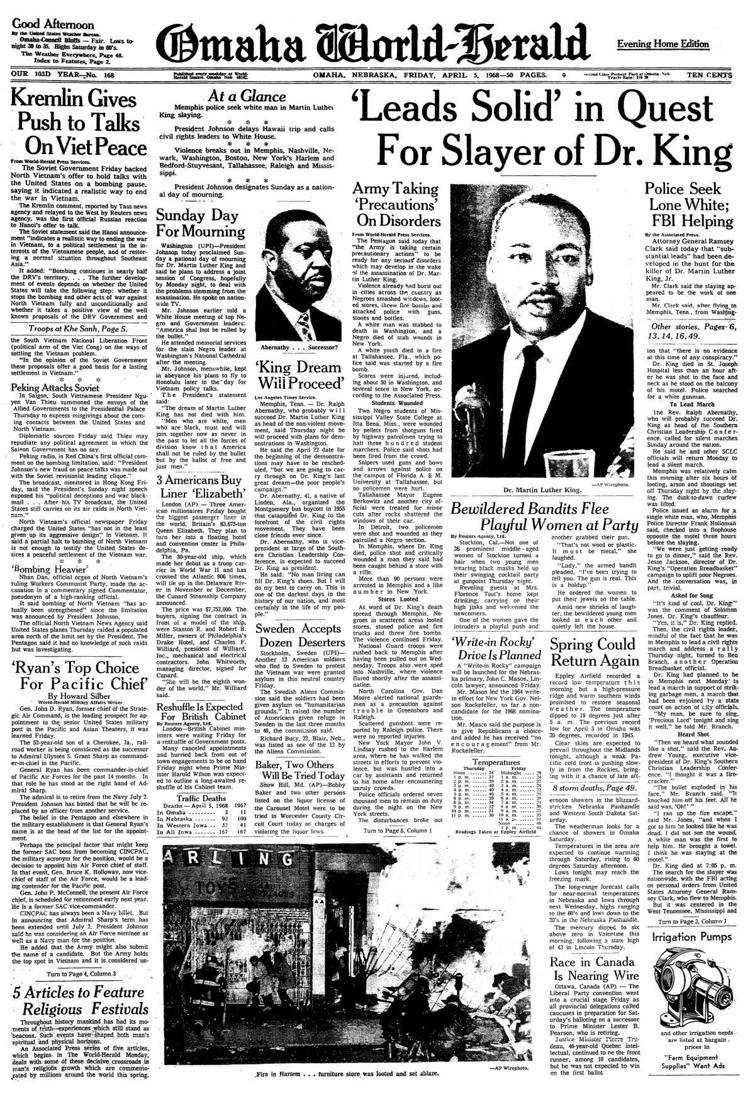 1969: Moon Landing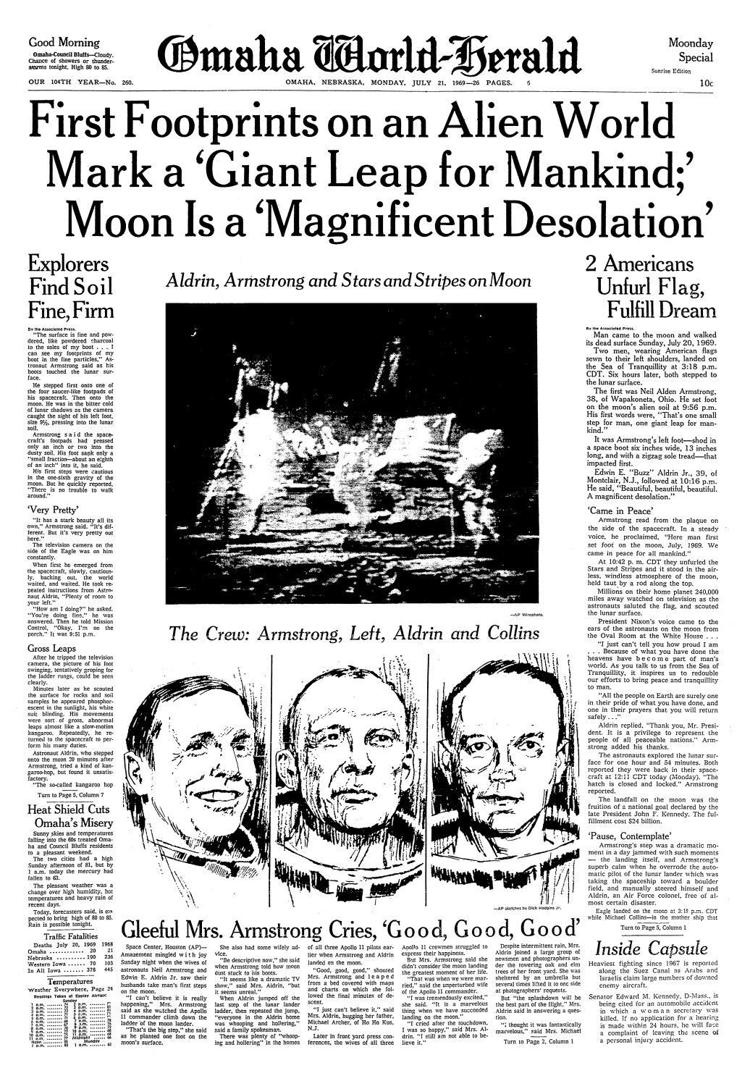 1971: Husker national championship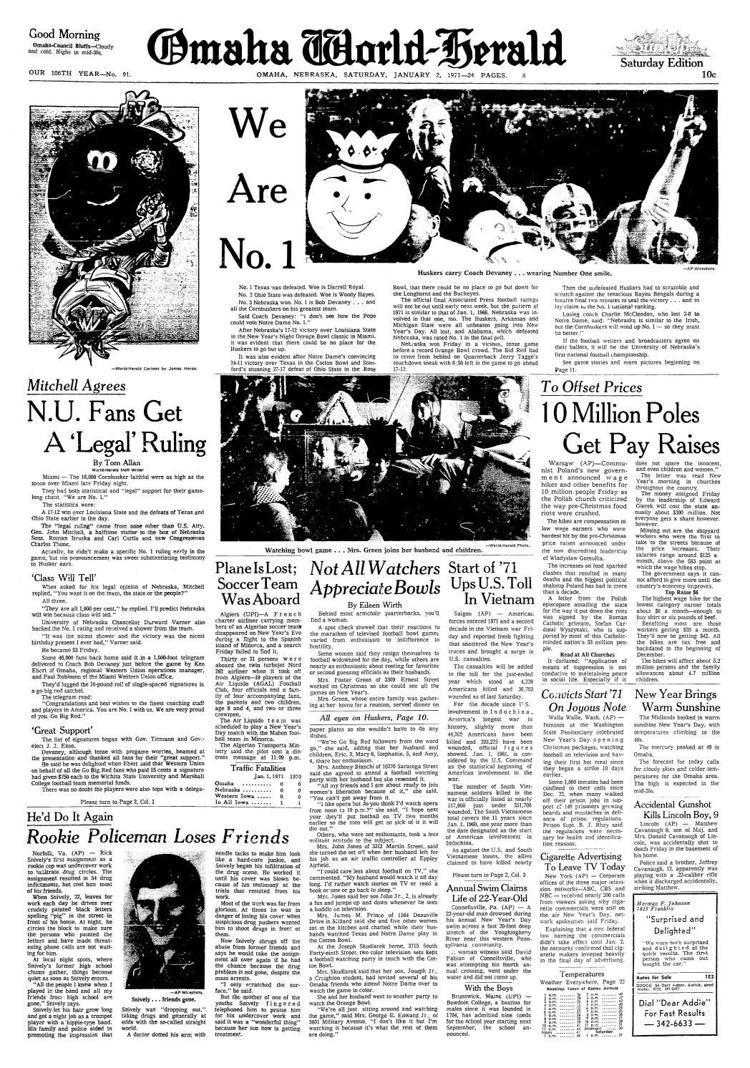 1972: Husker national championship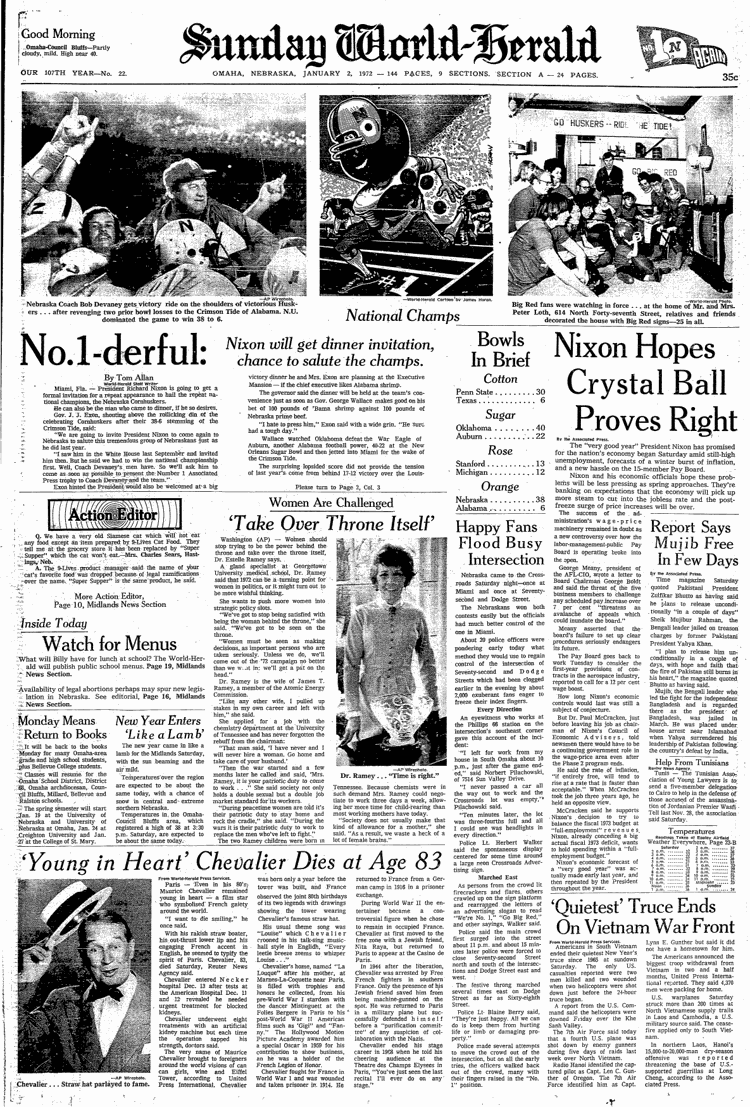 1974: Nixon resignation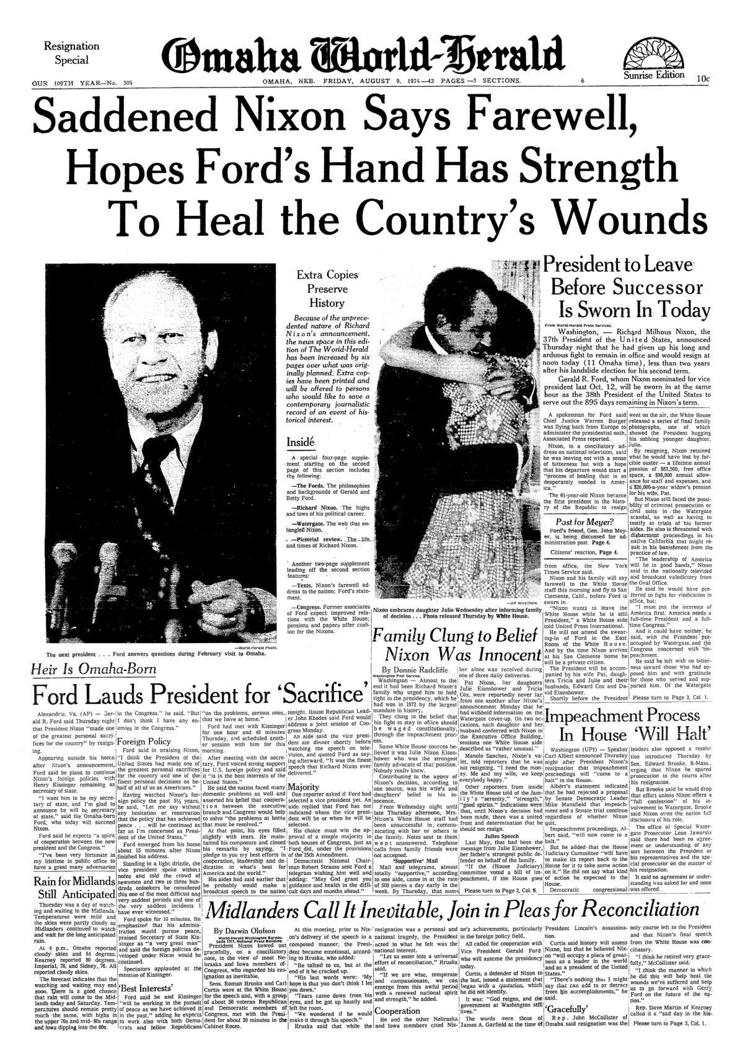 1975: Blizzard
1975: Tornado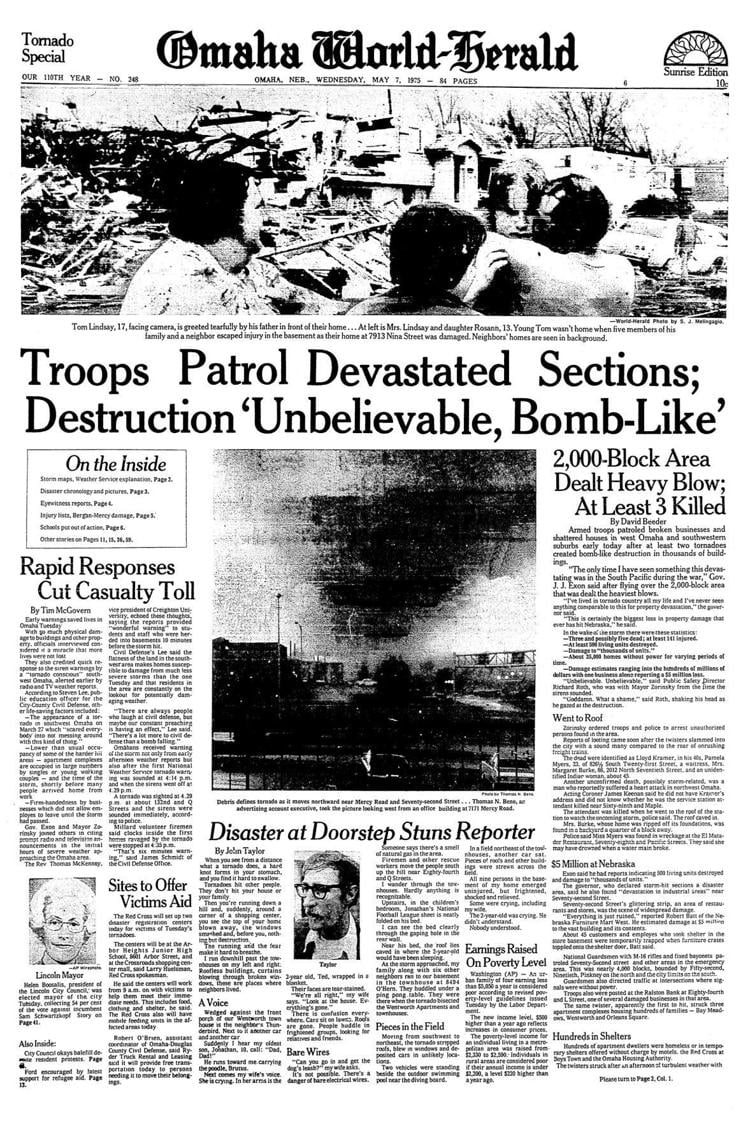 1981: Iran hostage release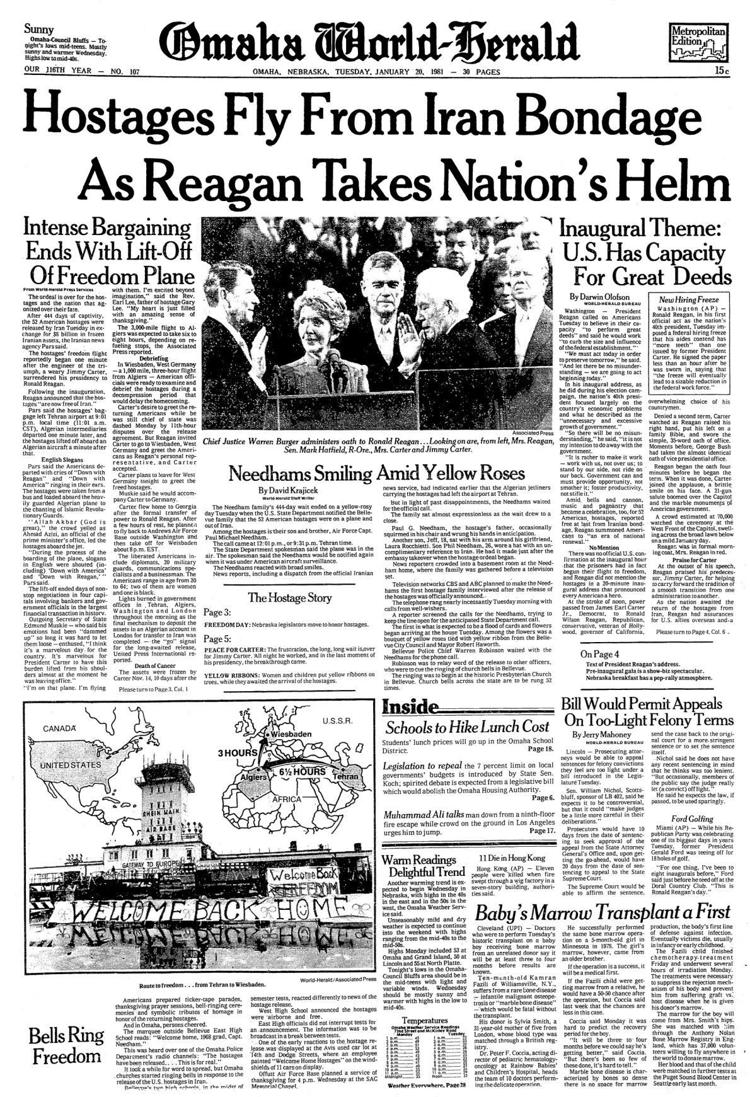 1981: Reagan assassination attempt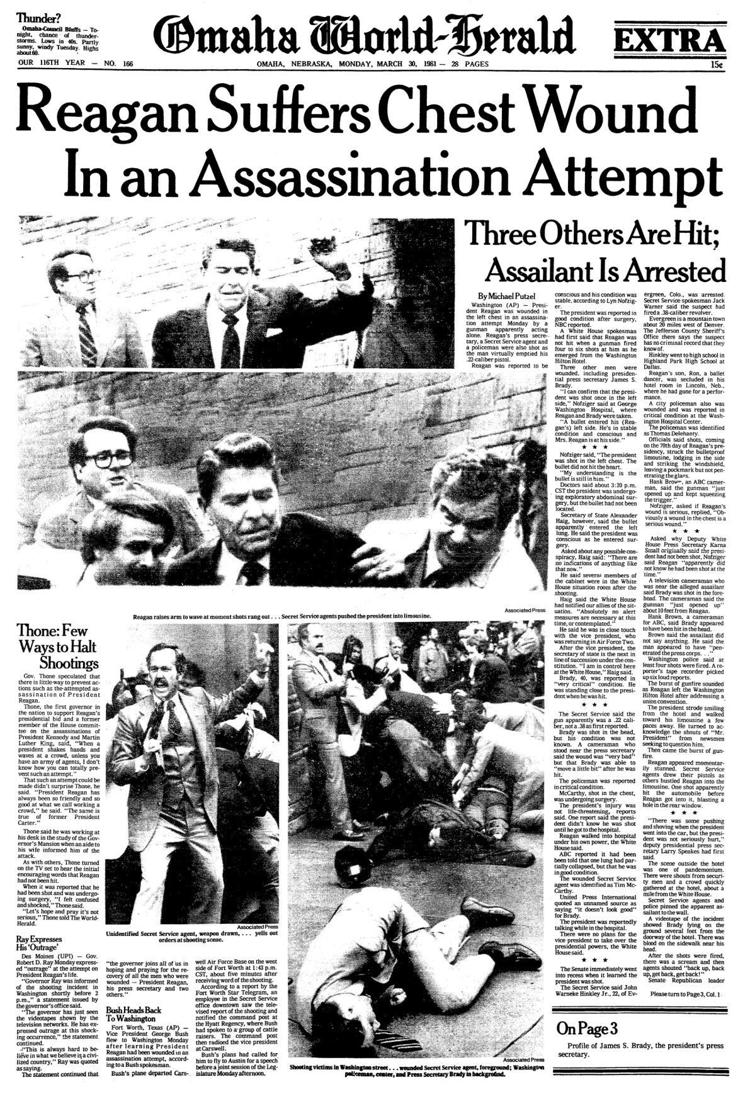 1986: Challenger explosion
1989: Berlin Wall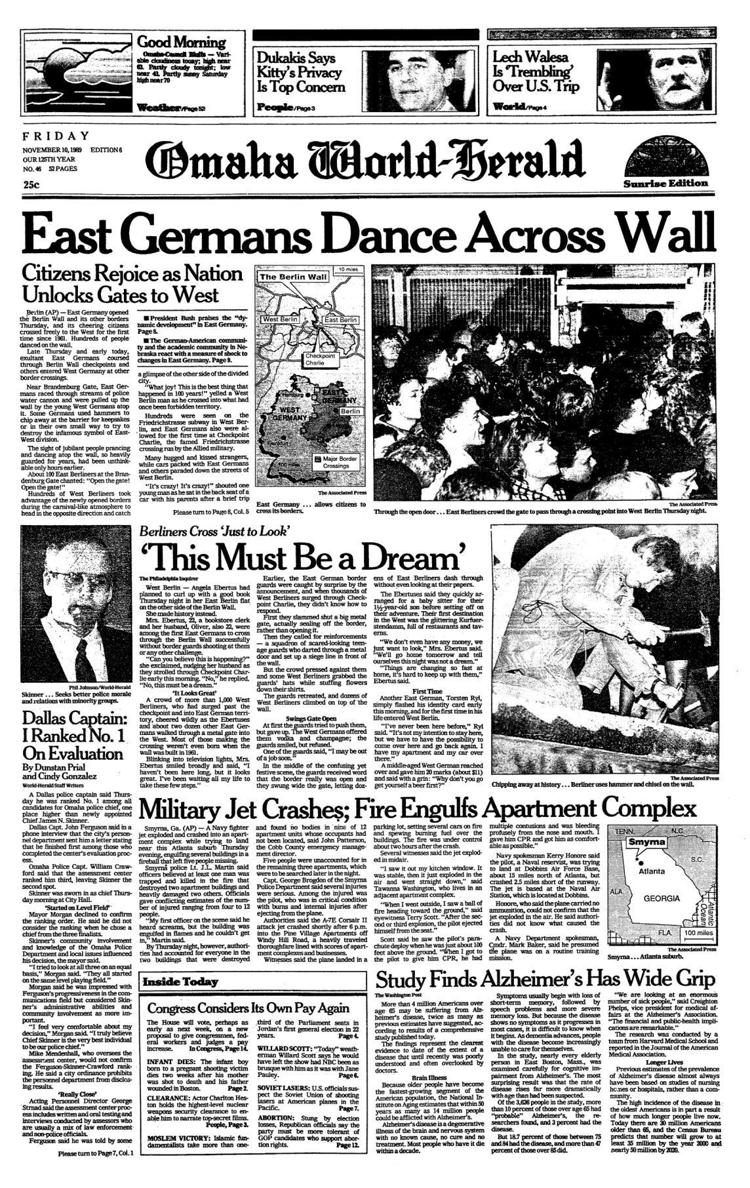 1995: Husker national championship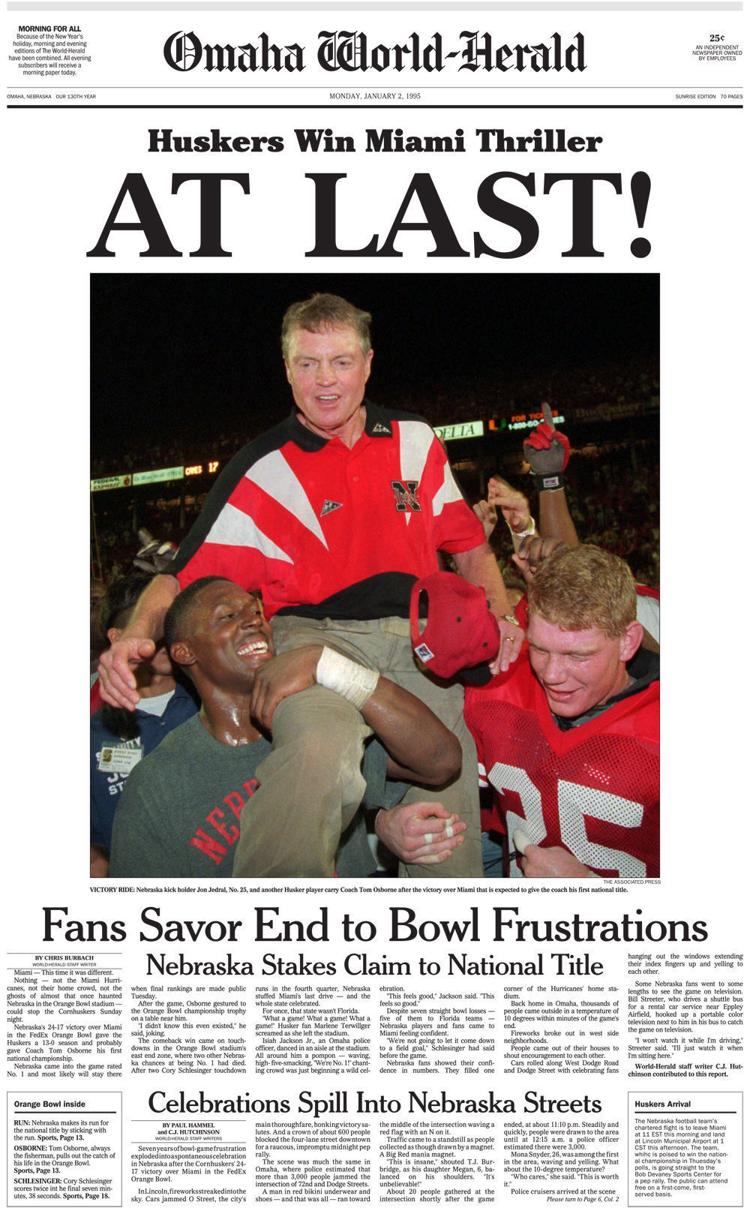 1996: Husker national championship
1998: Husker national championship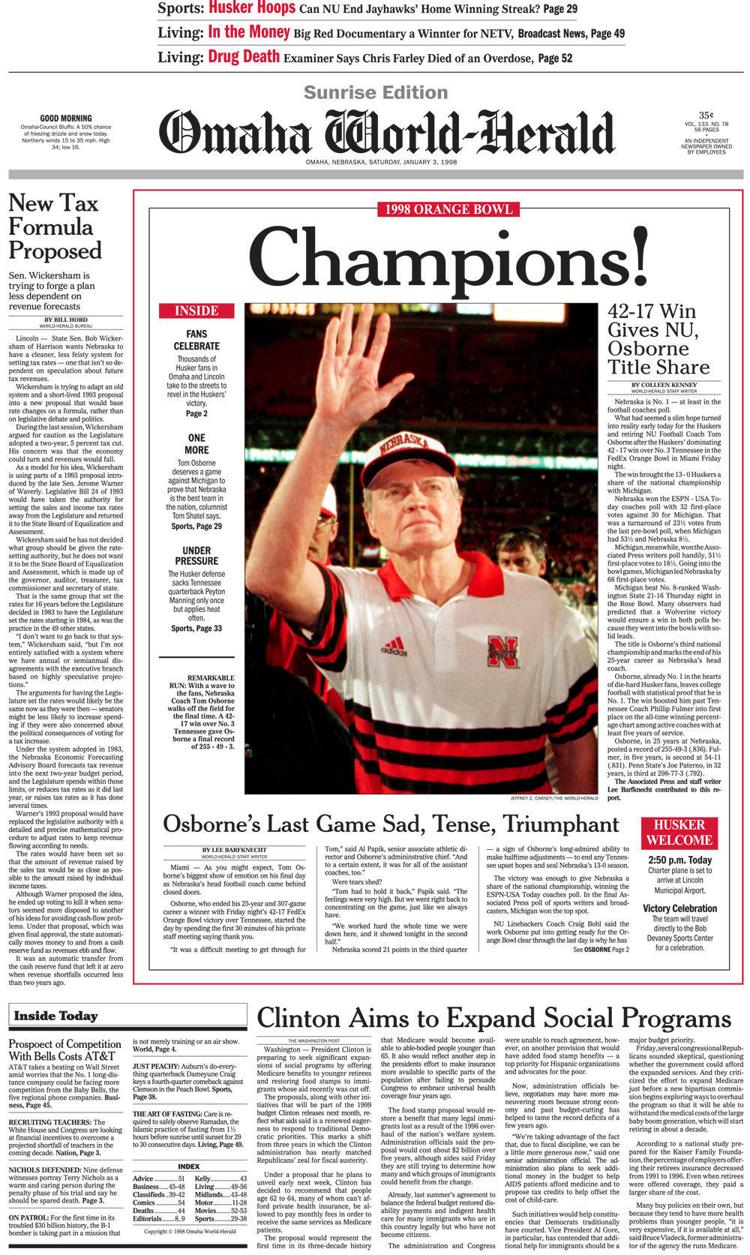 2001: 9/11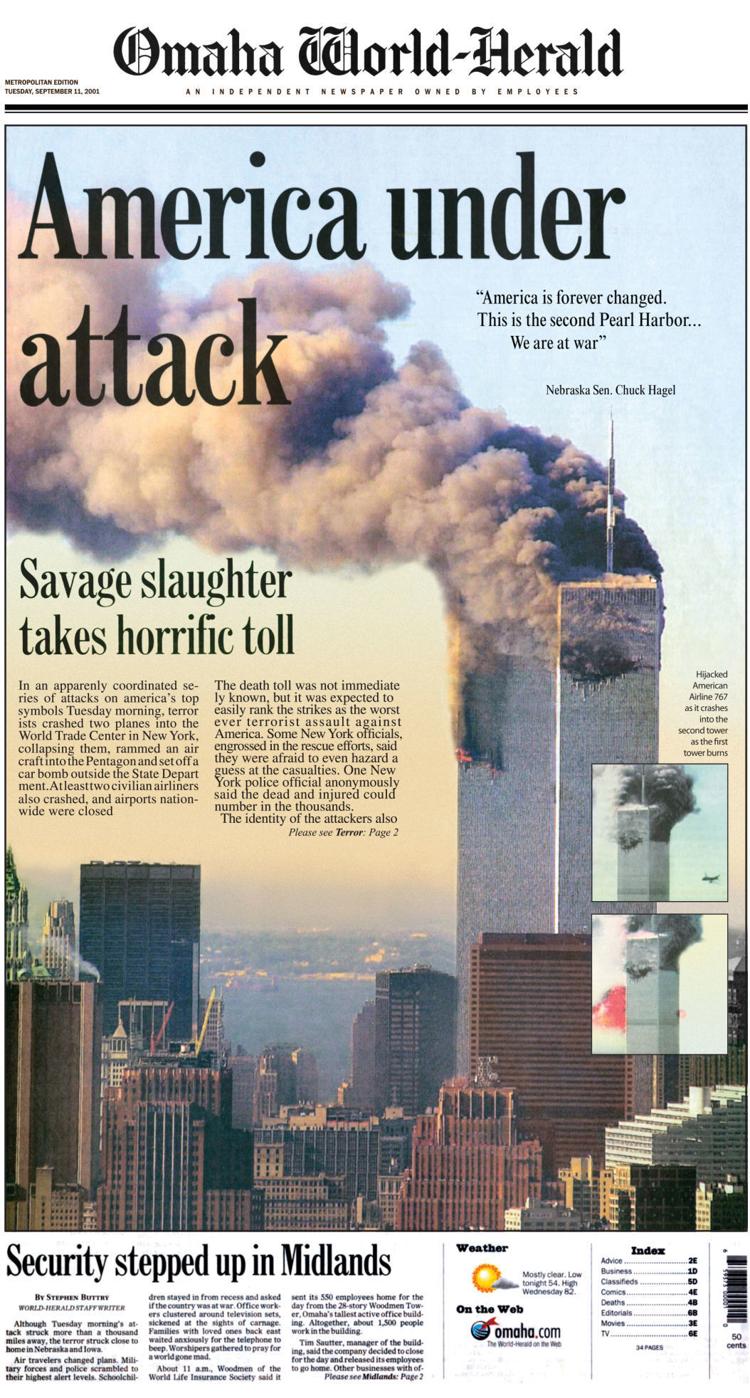 2008: Tornado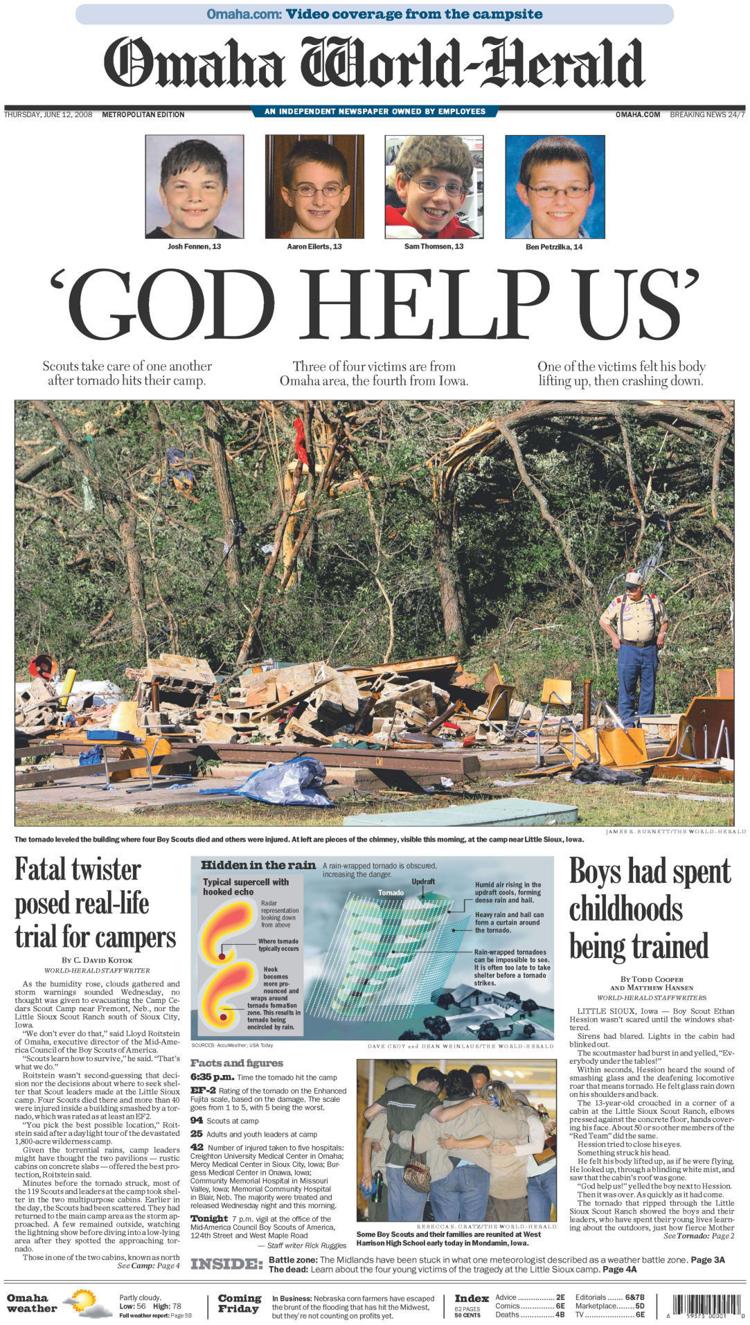 2008: Obama elected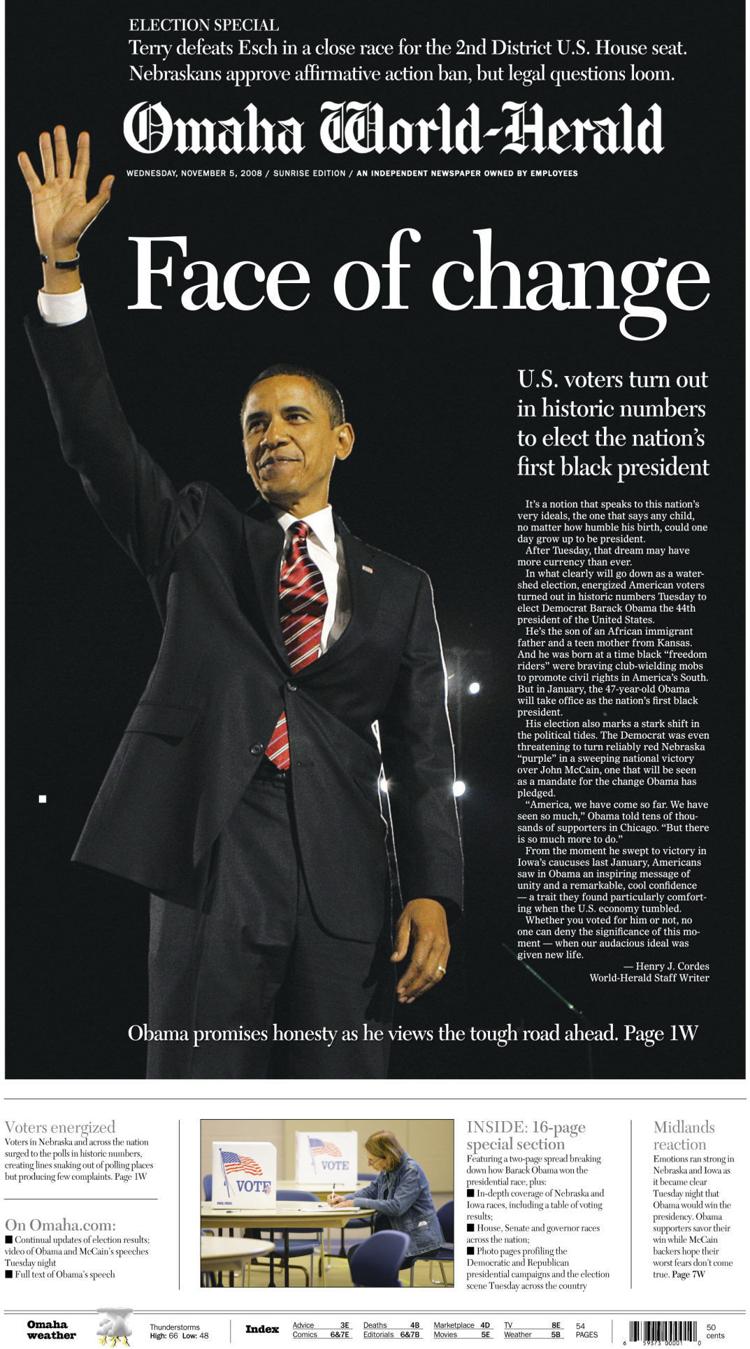 2016: Trump elected