Douglas County will be a key political battleground for local, state and congressional races, and perhaps even the presidential contest.
Spencer Danner, who unsuccessfully ran for secretary of state in 2018, announced last week at a Nebraska Democratic Party fundraiser that he intends to run for chair of the Douglas County party.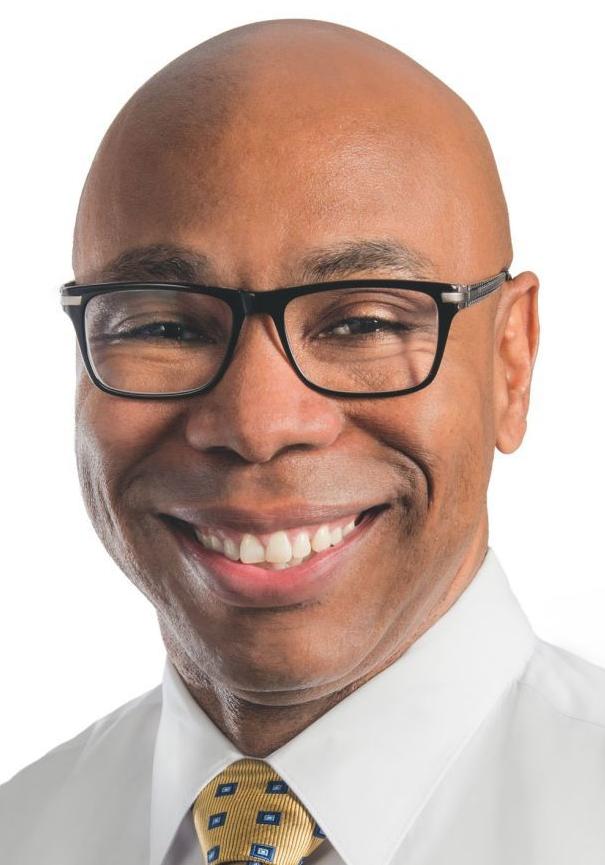 That prompted current party Chairwoman Crystal Rhoades to reassess her decision to step down in May. Now, she said, she's seriously considering running for another term. She also is running for reelection to the Nebraska Public Service Commission in 2020.
One key issue will be how much the county party works with the state party.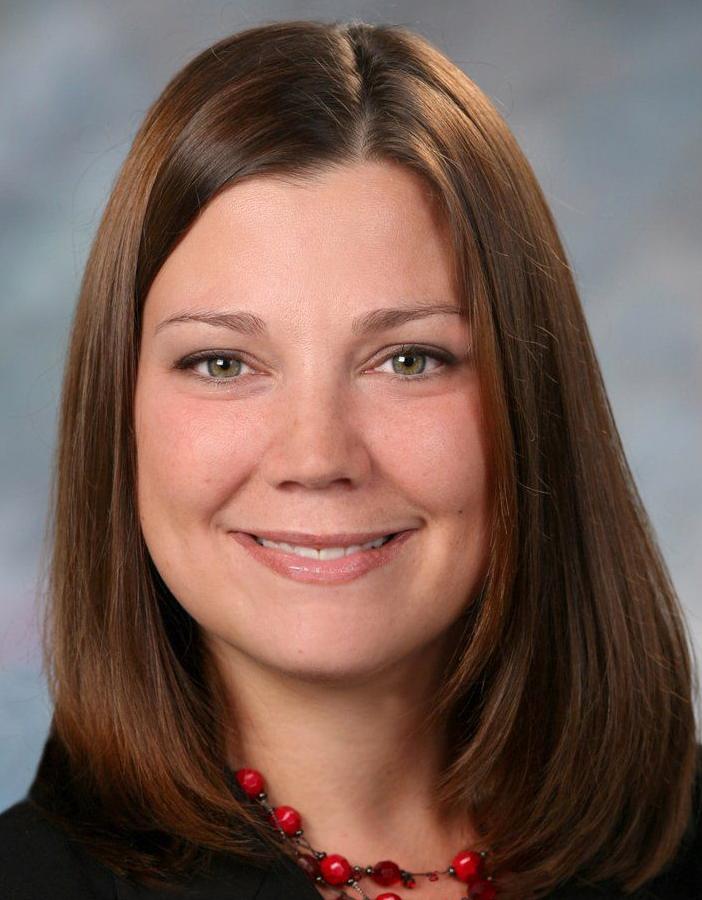 Danner said it's time for the two entities to come together.
"We have to ensure that we have a strong working relationship with the state," he said. He later added, "We've got to start winning some federal seats and some mayoral seats and some statewide seats."
Rhoades said she had told Danner that she didn't intend to run. But she said after Danner's announcement that she had received an "outpouring of support."
"I had a number of elected officials and donors who learned that and who have been actively campaigning to retain me," she said. "Now I'm questioning whether it's in the best interests of the party to move on at this time."
Rhoades said her focus as chair has been growing the party's coffers and increasing voter turnout.
If Rhoades decides not to run, legislative candidate Jackie Collett said she would do so. Collett unsuccessfully ran for the seat representing District 20 in southwest Omaha in 2018.
"I think Crystal is an amazing chair, and she's done wonderful things for the county party," Collett said. "As far as fundraising goes, no one has done a better job."
The election will be held sometime in May among Democrats in Douglas County.
1932: Lingbergh baby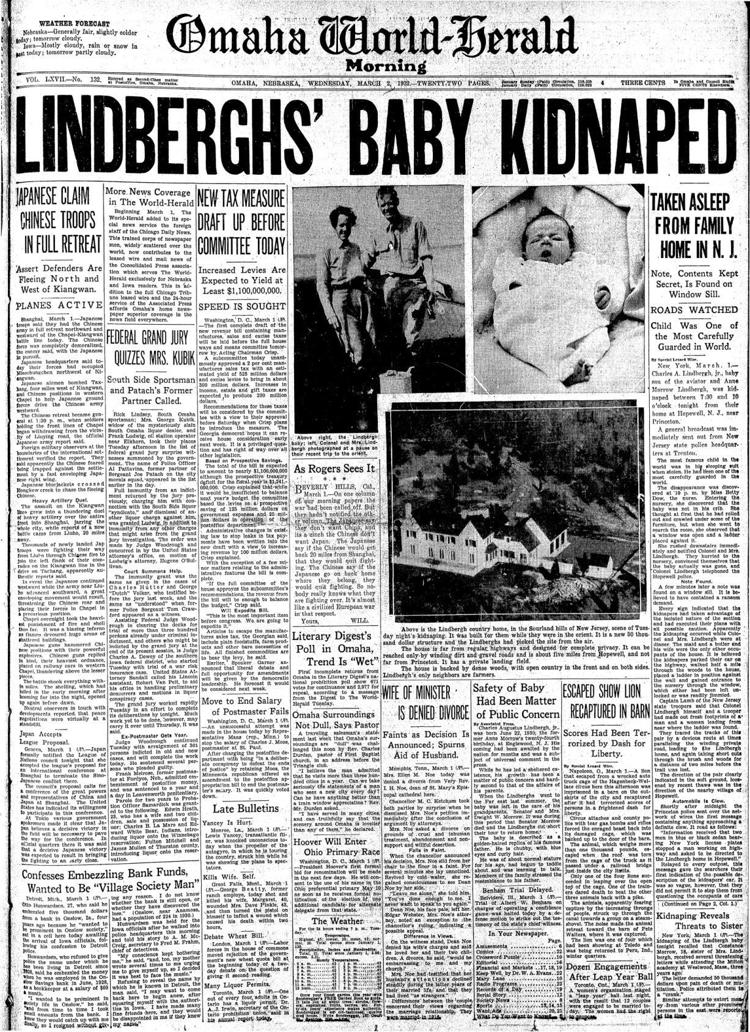 1932: Roosevelt elected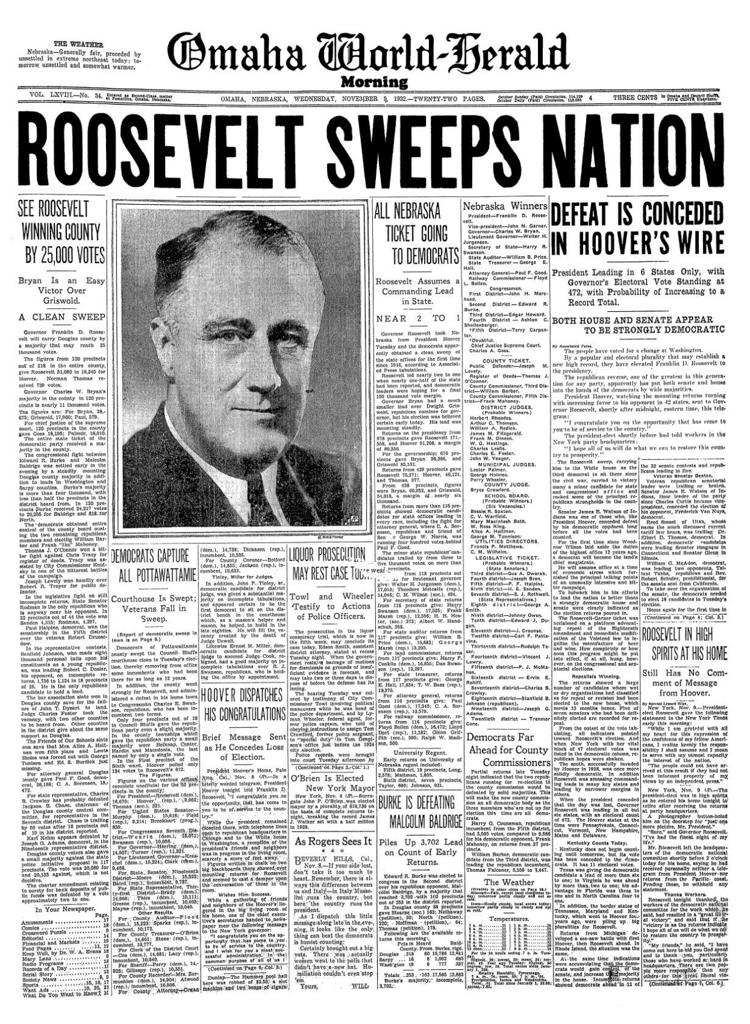 1937: Hindenburg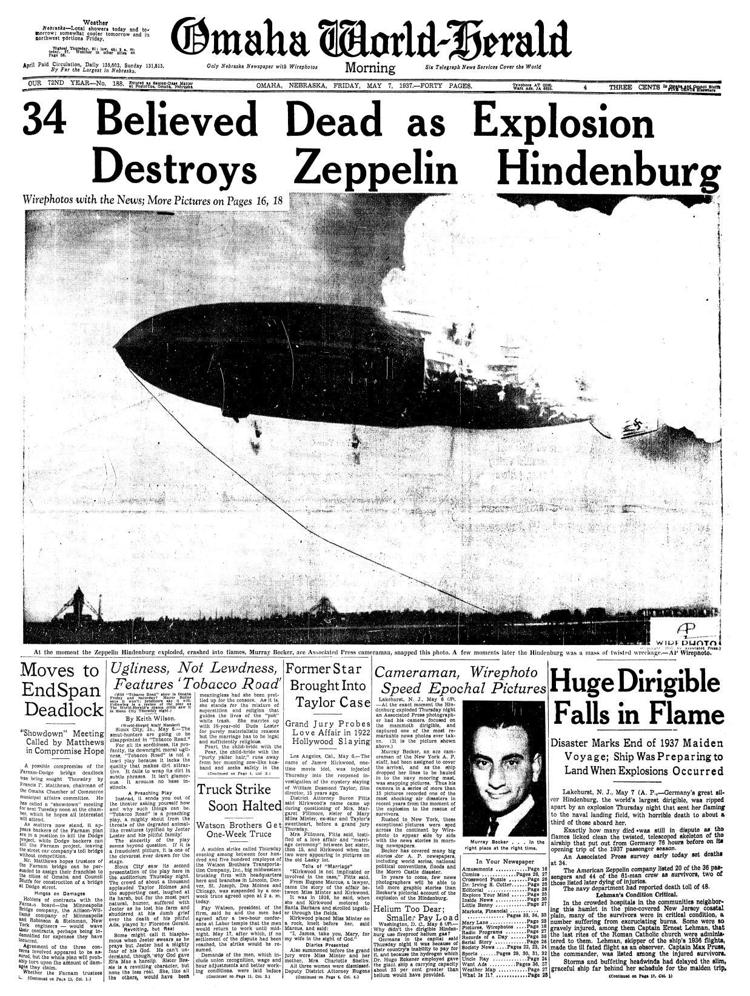 1941, evening edition: Pearl Harbor
1941: Pearl Harbor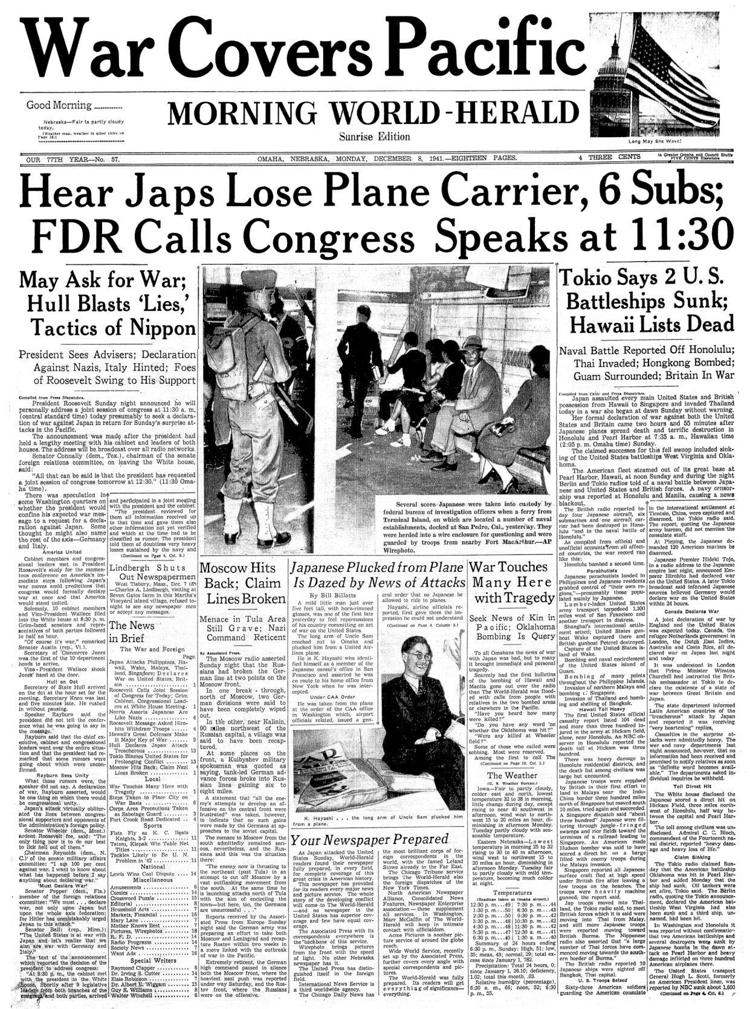 1945: End of WWII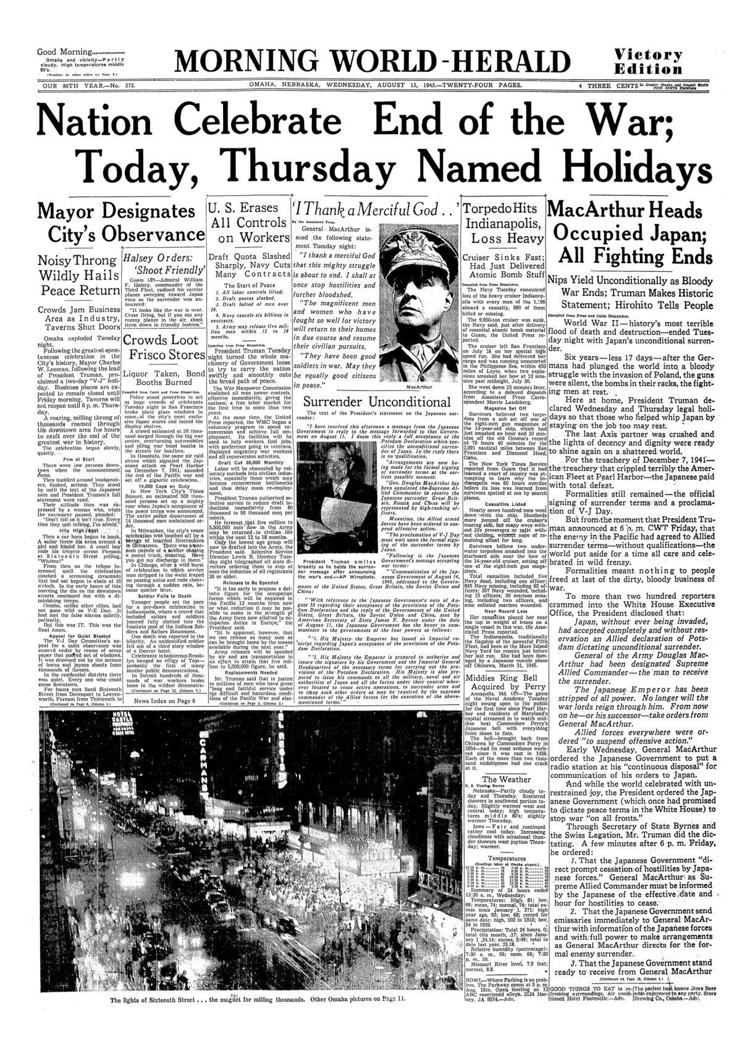 1952: Flooding
1963: Kennedy Assassination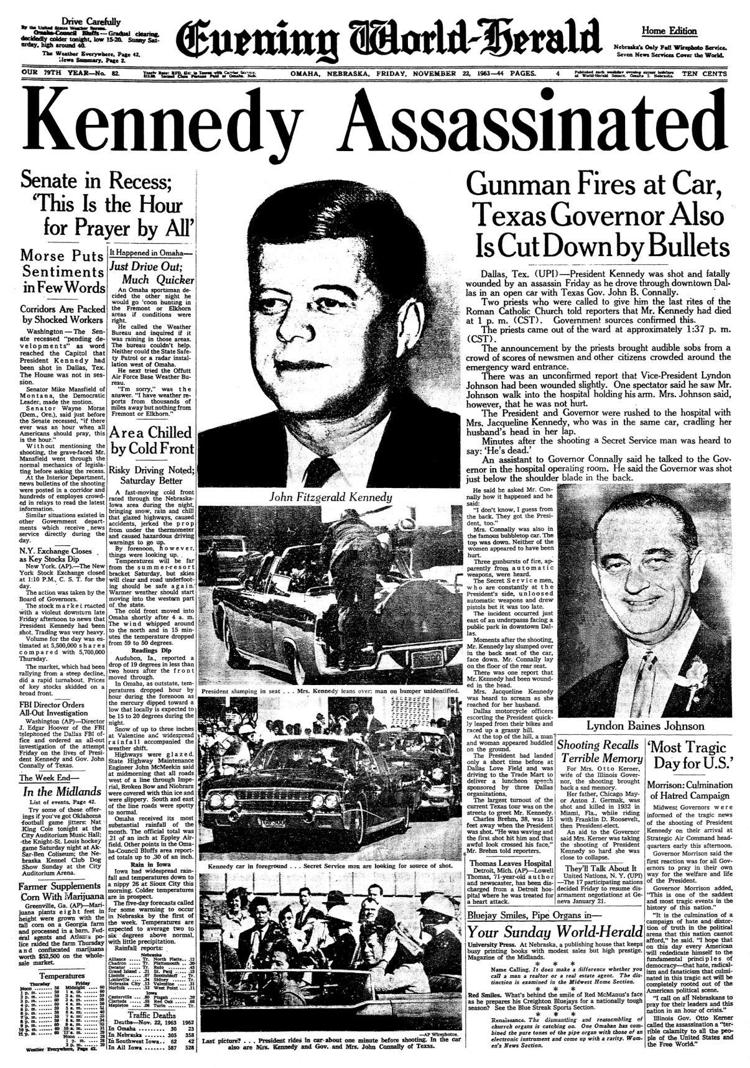 1968: MLK Funeral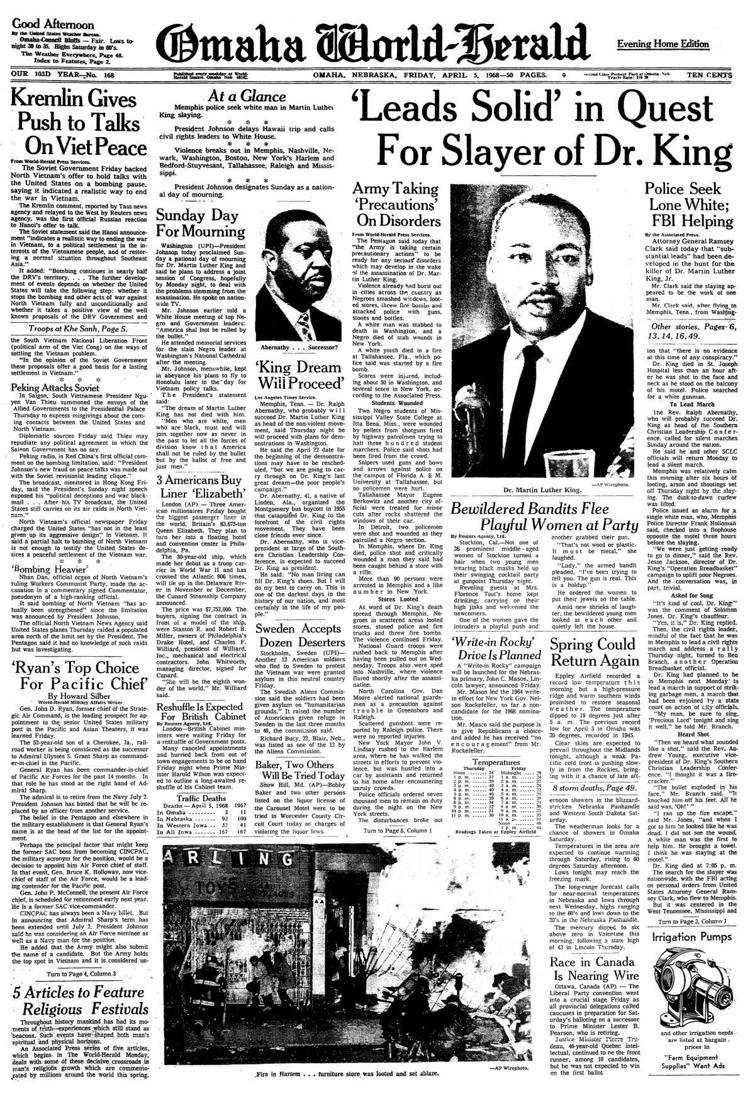 1969: Moon Landing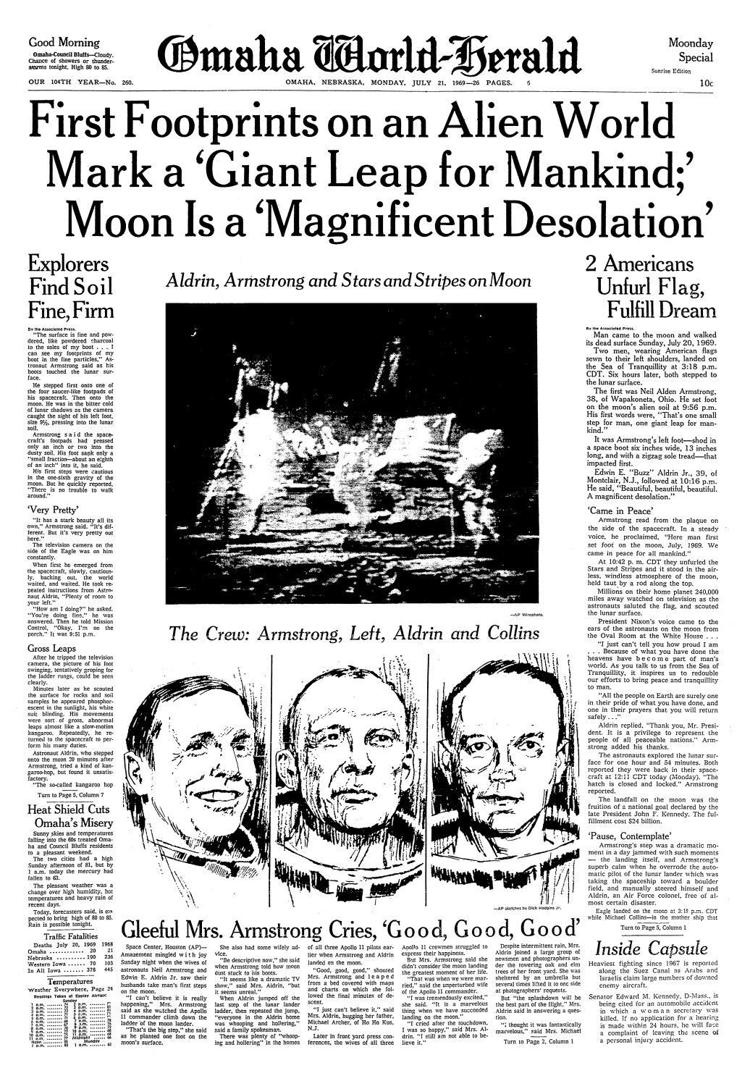 1971: Husker national championship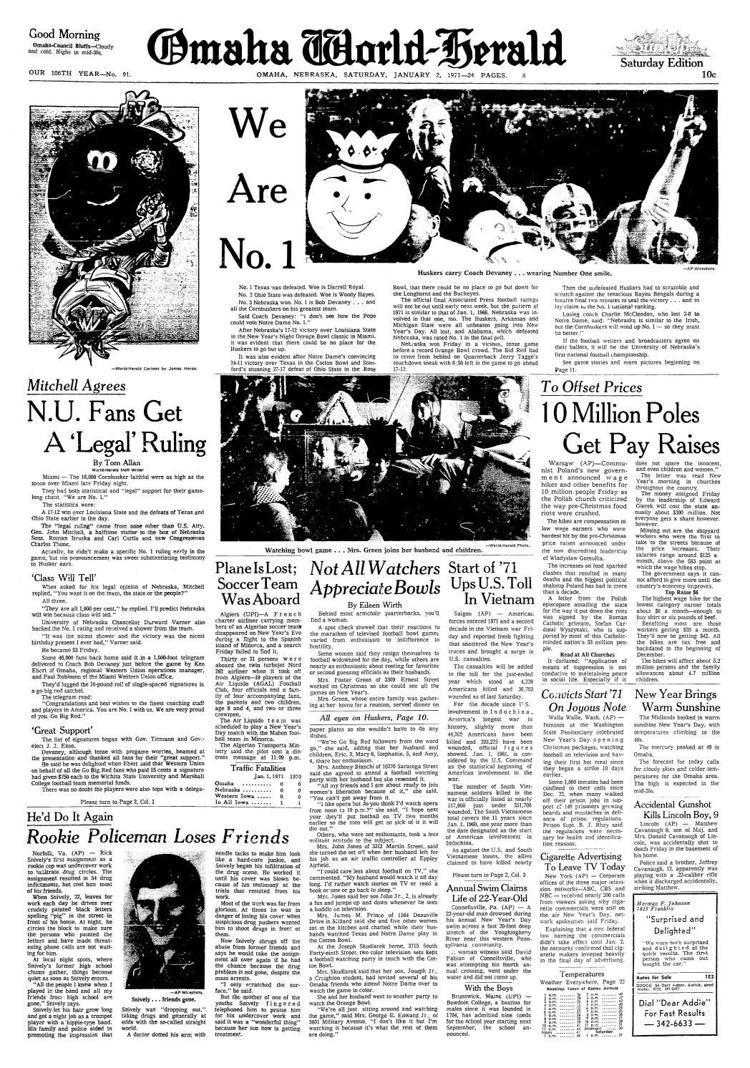 1972: Husker national championship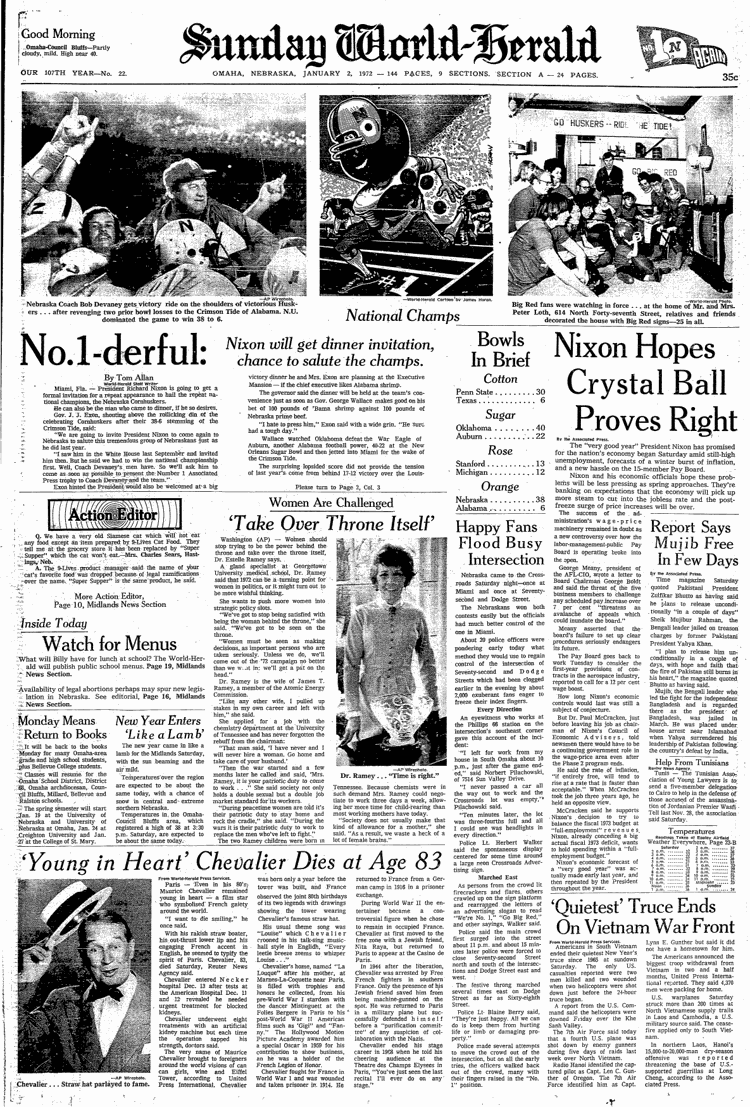 1974: Nixon resignation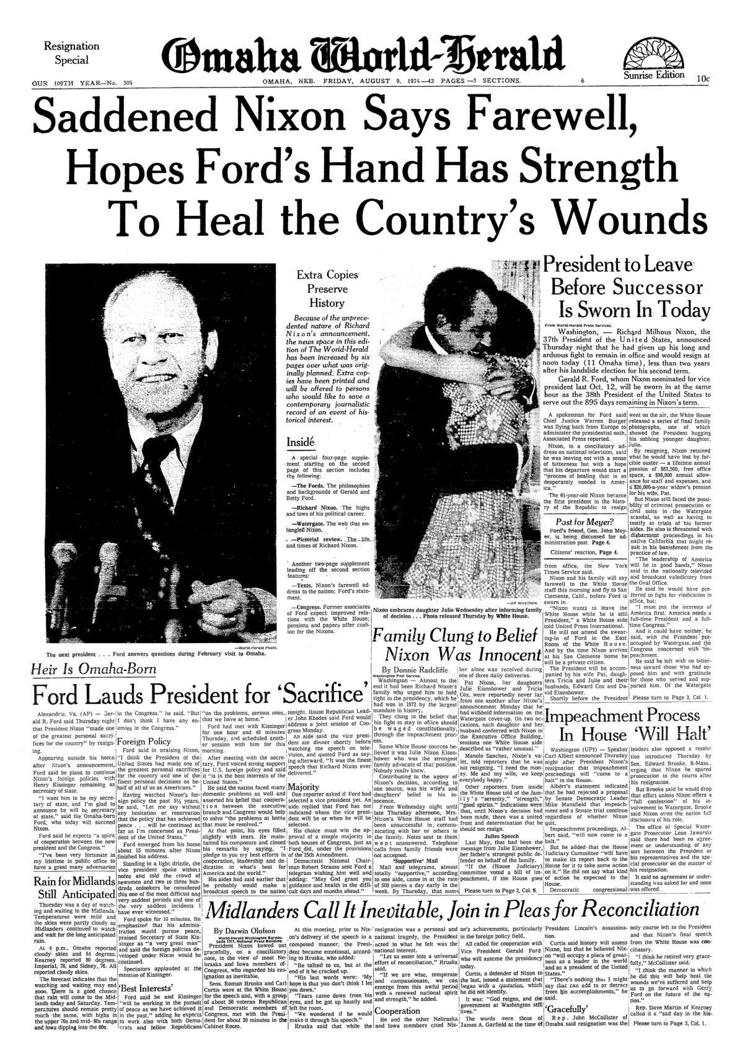 1975: Blizzard
1975: Tornado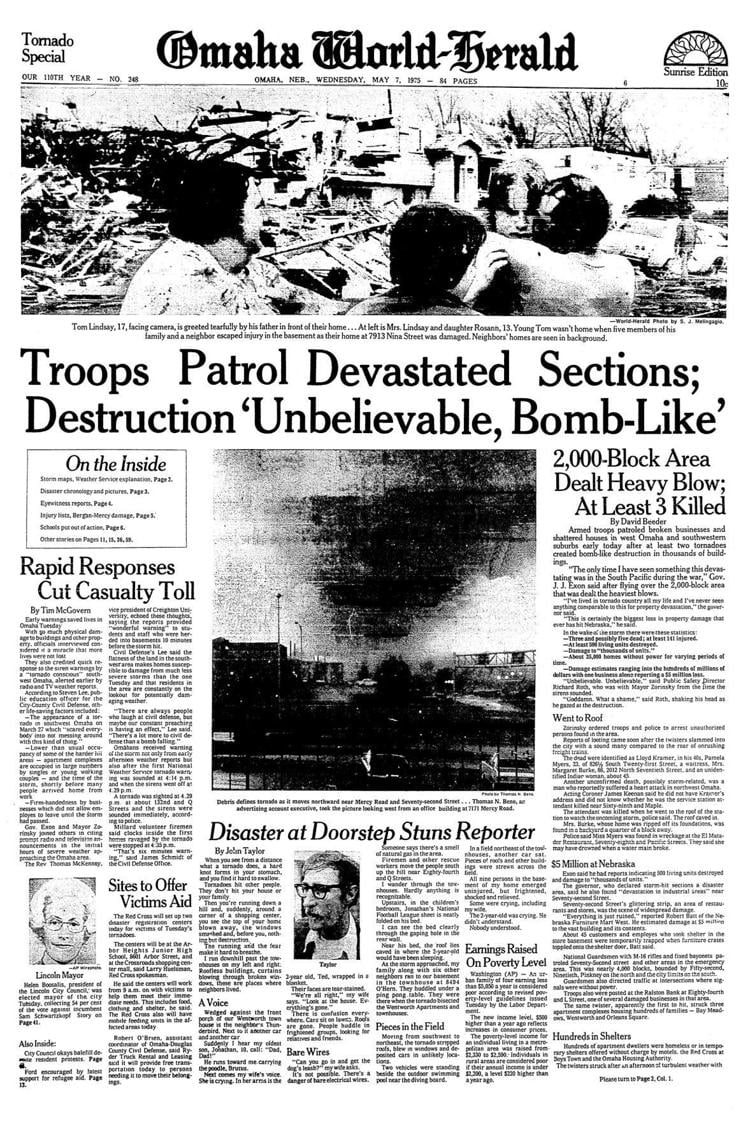 1981: Iran hostage release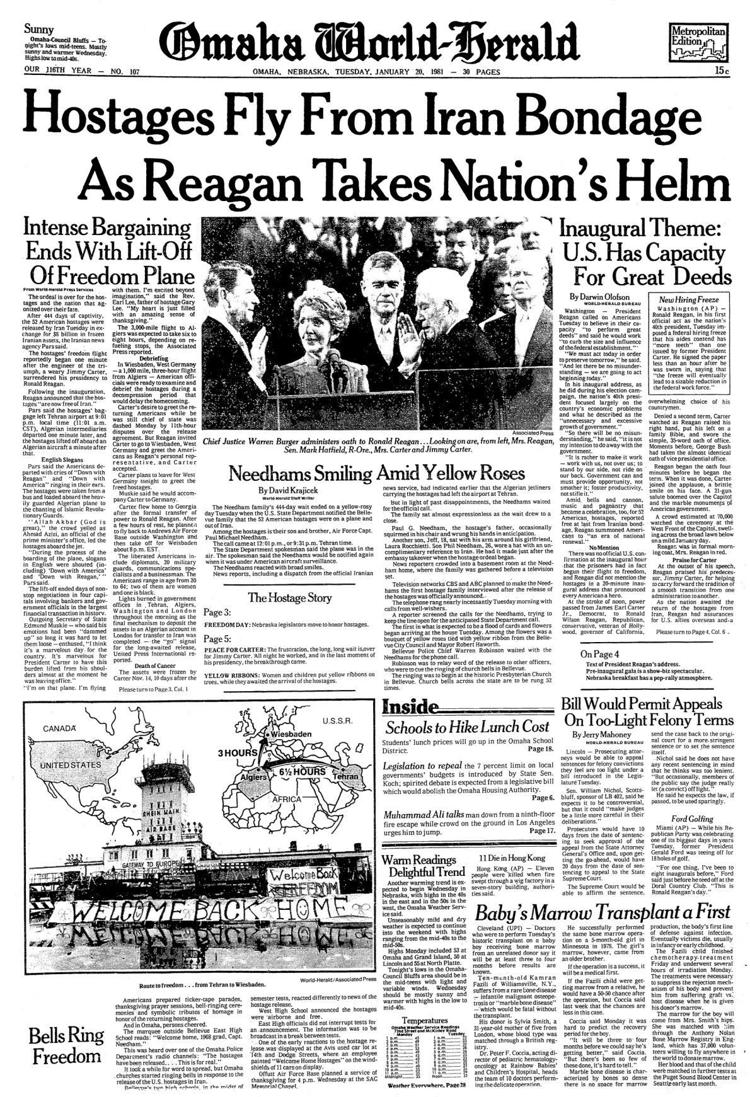 1981: Reagan assassination attempt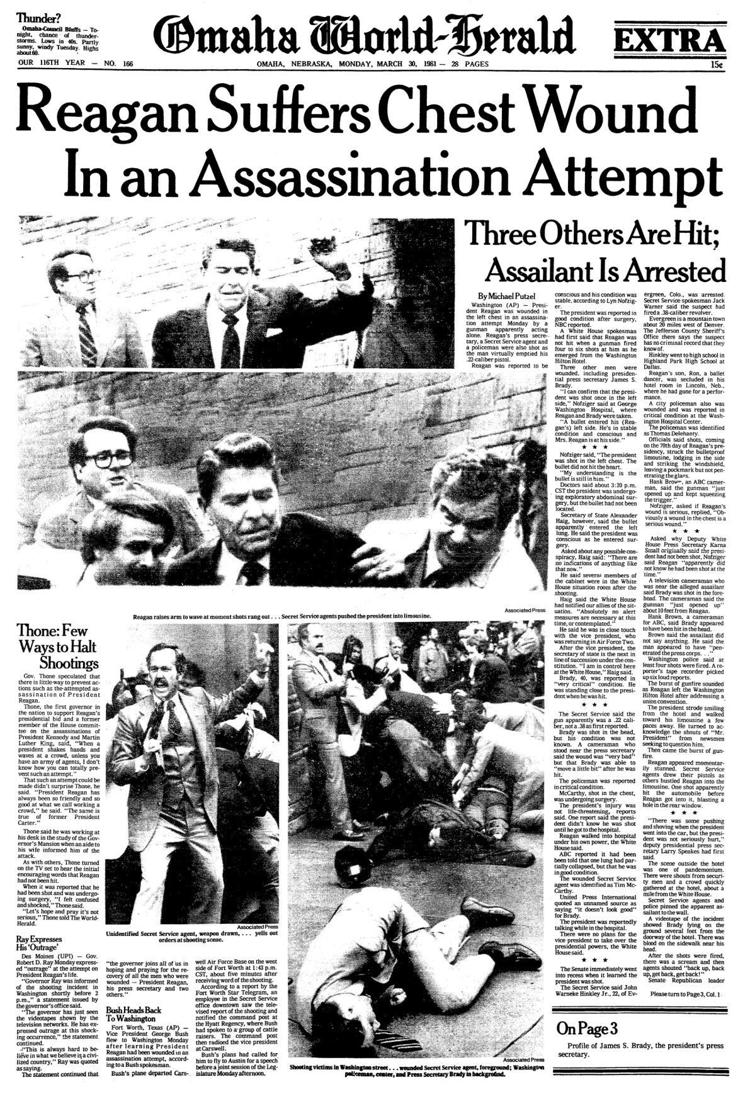 1986: Challenger explosion
1989: Berlin Wall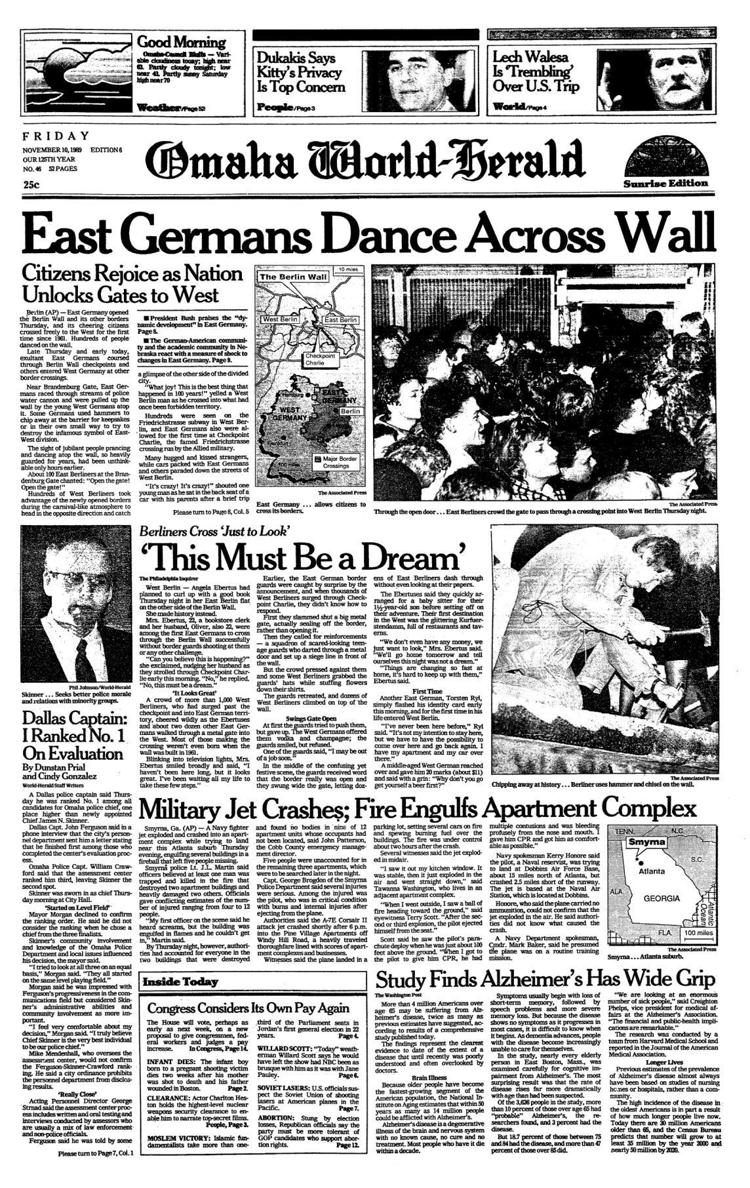 1995: Husker national championship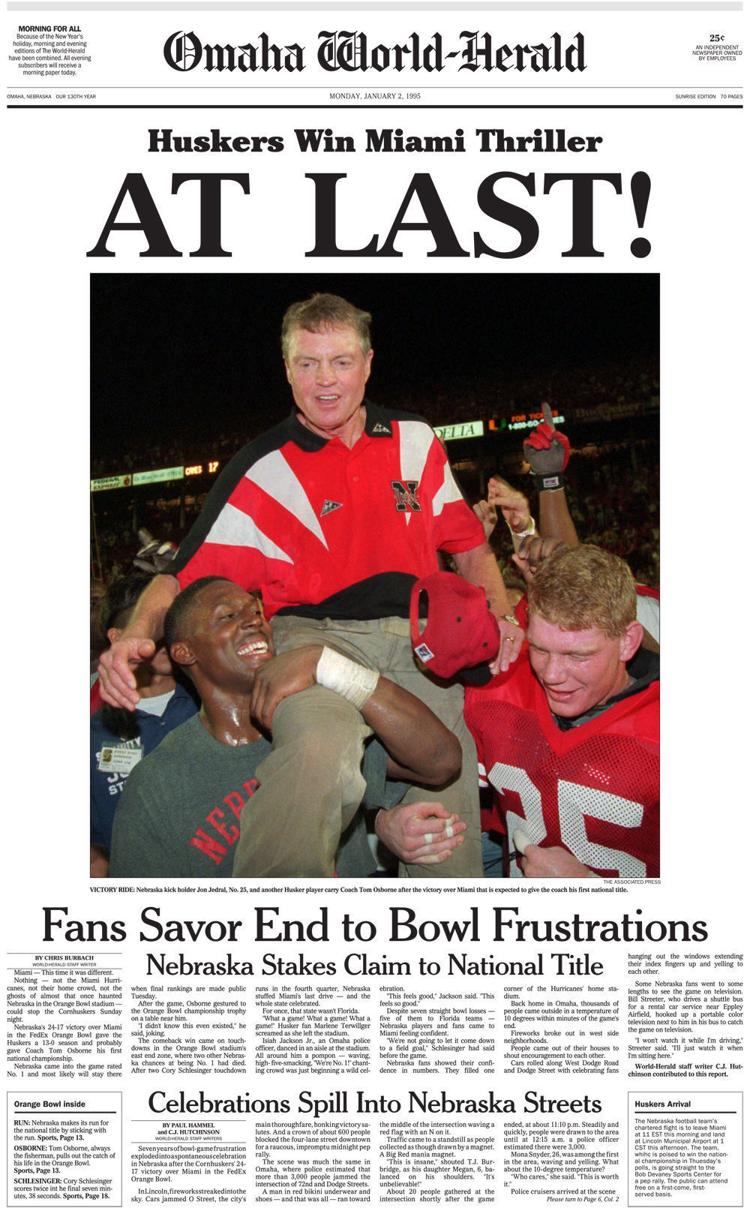 1996: Husker national championship
1998: Husker national championship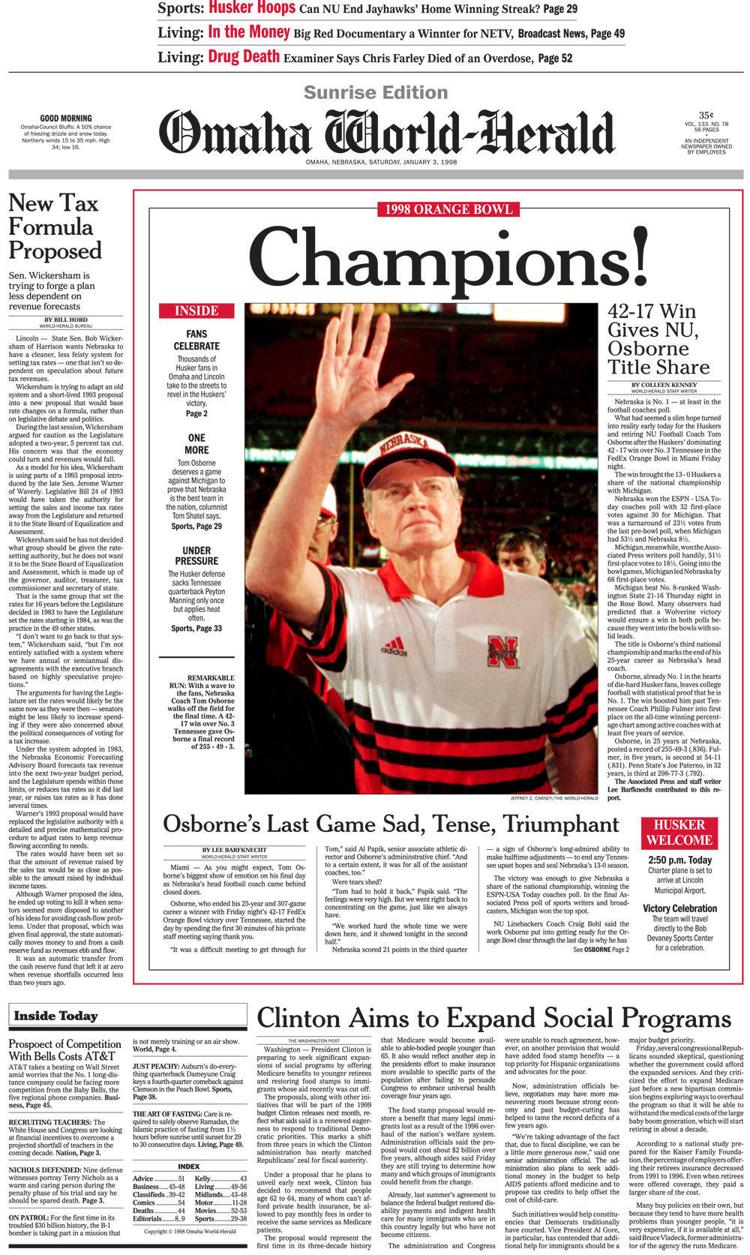 2001: 9/11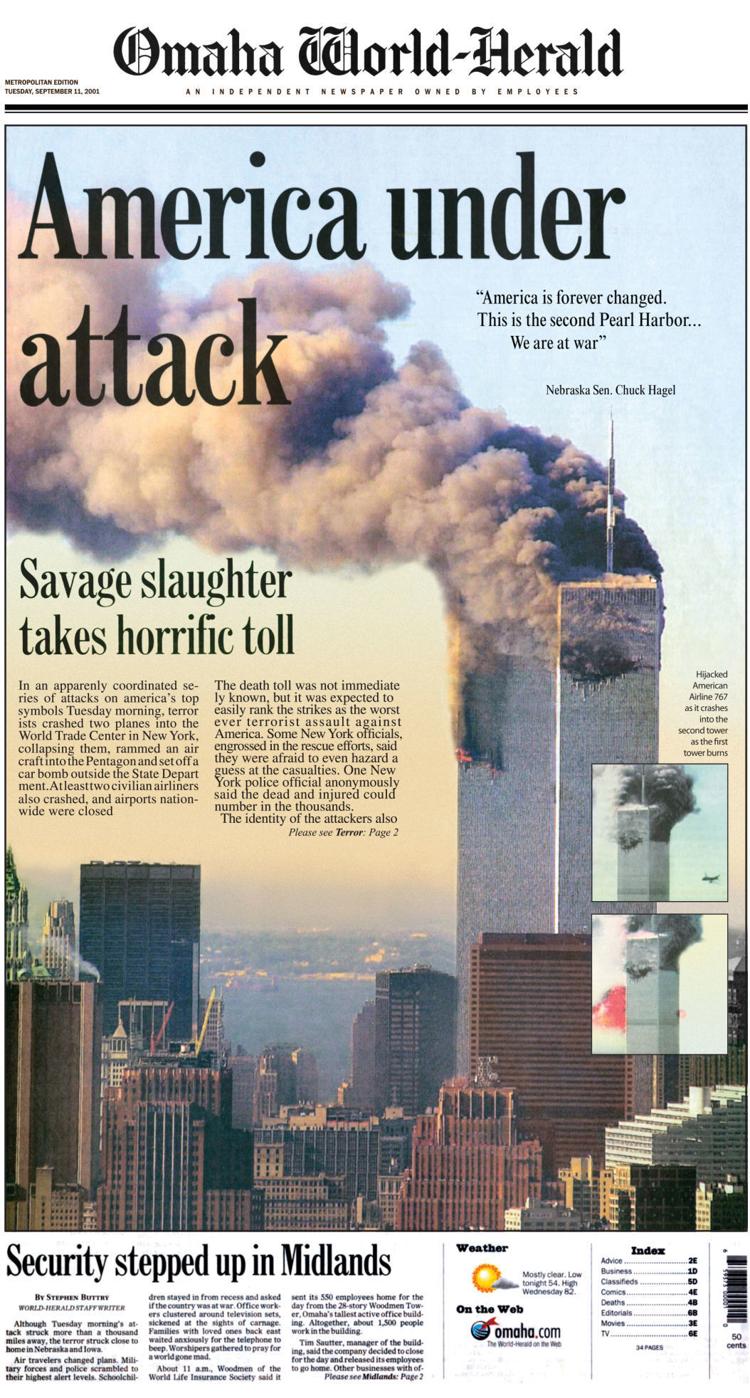 2008: Tornado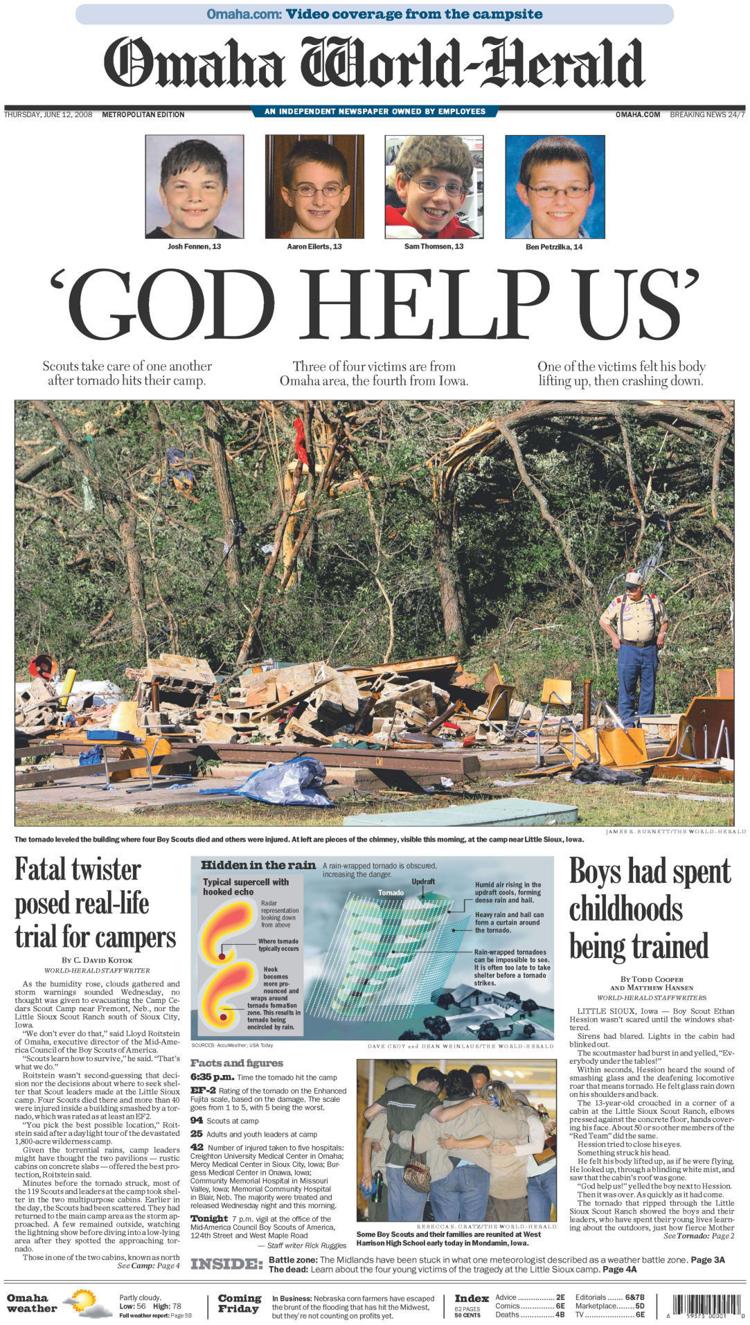 2008: Obama elected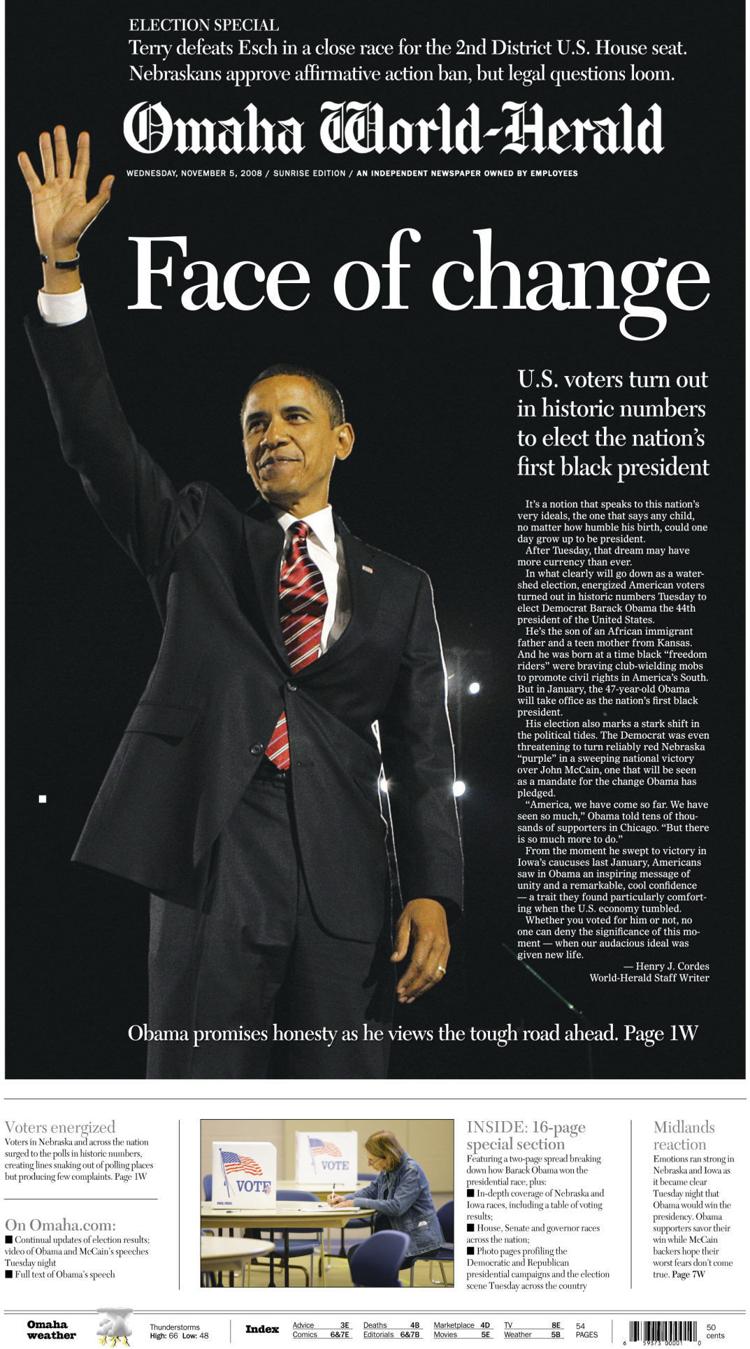 2016: Trump elected