Philanthropists may pour millions of dollars into Omaha's library system, but not until they're finished hunting for real estate.
Those private donors may be willing to pay to relocate or renovate Omaha's 12 existing libraries, Mayor Jean Stothert said.
A planned southwest Omaha library also may end up in a different location from the site near Keith Lutz Horizon High School at 210th and Q Streets, where it has been expected to go.
The group has asked Stothert and Omaha Public Library leaders to put plans for the southwest branch on hold for about six months while they seek another site for the city's 13th library, possibly somewhere near 180th and Pacific Streets.
Sign up for The World-Herald's afternoon updates
Receive a summary of the day's popular and trending stories from Omaha.com.
Stothert declined to share how much money the donors may be willing to donate.
But she said it's possible that they will contribute enough to buy land, build the library and pay for renovations and other projects at Omaha's existing libraries — much more than the $15 million Omaha has in its capital improvement program for the southwest branch.
"It's a large amount of money," said Stothert, who did not identify the donors.
Construction on the new library had been expected to begin this year, but that's not likely to happen, Stothert said.
The nonbinding agreement between the city and the school district also says the city will build a second building to add classroom space for the school district.
But if the philanthropic community has an interest in helping the library system, the city may walk away from that deal. Officials are all ears.
"If we have a group of donors that maybe want to work with us and pay for a significant part of that library, then we'll take a couple months and see if that comes to fruition," said Mike Kennedy, a member of the Omaha Public Library Board and Millard school board.
Stothert said the donors involved want to ensure that the new library serves as many people as possible. Building it farther north would make it more accessible to communities like Elkhorn, she said.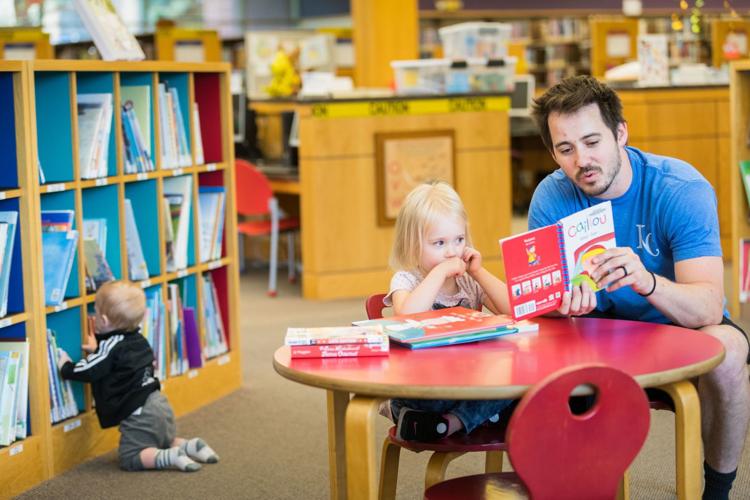 The vision for the new library extends beyond its location, said Marty Bilek, Stothert's chief of staff.
Donors and officials are discussing how it will it be designed and what technological capabilities it will have. Bilek pointed to Do Space, a community center and digital library with an emphasis on technology at 72nd and Dodge Streets, as a template of what future libraries could include.
The donors also think some of Omaha's 12 current libraries need to be moved, Stothert said. Others, they believe, should be renovated and modernized.
Money may be available for all of that, Stothert said. It's too early to say which libraries could be involved, she said.
She emphasized that Omaha's library system won't abandon its core product: books. But a more modern system could be on the way. The layout of libraries may move away from large stacks that block one's field of view toward a more open concept.
A centralized system of distribution, which could consolidate some materials at one location, is catching on at libraries across the country and may be considered in Omaha.
The donors have visited more than 80 libraries across the country to learn what other cities are doing, Stothert said.
The mayor stressed that nothing has been finalized. It's possible that the southwest library will end up at the Millard site. But the city is giving the donors time to vet all options.
"They do have great interest in helping our (libraries) grow and become libraries of the future," Stothert said.
---
At a glance: 11 key developments around the Omaha metro area