Jeff Wright found it easier to bond with animals than humans as a young boy, leading him to a lifelong career as a professional dog trainer.
"I was very shy as a boy, so animals, especially dogs, were my outlet," Wright said Sunday at the annual Council Bluffs Kennel Club Dog Show. "I've lost most of my family in the last couple of years, but I still have my dog show family."
Wright, 62, of Topeka, Kansas, spoke softly as he groomed Tess, a 7-month-old black cocker spaniel waiting her turn at the Mid-America Center. Although several of his dogs were winners over the weekend, the competition is secondary for Wright.
"I love dogs," he said. "People send me dogs from all over the country, all over the world, and I like to trim and train them into a work of art. I get great satisfaction in taking a dog that's broken and training them into a champion."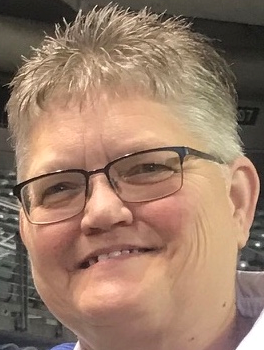 Jean Lien, president of the Council Bluffs Kennel Club, said Wright is one of her favorite people in the dog show world. Lien and Wright met while showing cocker spaniels, their favorite breed.
"He and I have become great friends, and it's like that with a lot of the dog show community," she said. "It becomes like a big family."
This year's two-day show attracted 650 adult dogs and 50 puppies 4 to 6 months old. The event is always held near the end of the year when people are preparing for the Westminster Kennel Club dog show in New York.
"We are one of the bigger shows around, and people come from all over the country," Lien said. "It's toward the end of the year and a lot of them are getting ready to show at Westminster. Sometimes they come here looking for points to qualify for New York."
Lynda Marx of Omaha and her 3-year-old Afghan, Journey, won Best of Breed on Sunday. They were waiting to compete later in the hound group and then, hopefully, for Best in Show.
"It's a huge win because Afghans are a specialty this weekend so you have more Afghans here than usual," said Marx, who bred, trained and handles Journey. "This dog means a lot to me because he's my first solo breeding."
Jonna and Vicki Vollmer of the Kansas City area are old hands at dog breeding, learning from their parents. They enter 55 to 60 competitions a year.
"My mom and dad started us in the sport and we continue it now as a family tradition," said Jonna as she groomed Gem, a 2-year-old blue Merle sheltie. "Some of our best friends are our dog show friends."
The Vollmers, who hold down regular jobs, said they often stay with friends they've met through shows. Not having a hotel bill to pay when you're on the road most weekends is a nice benefit.
Their mother used to say being away for a weekend "was like an escape from reality," Vicki said. There are other benefits, too.
"At night when I curl up in bed with a dog on my lap and another at my feet, that's pretty nice," she said. "What other sport can you do that?"