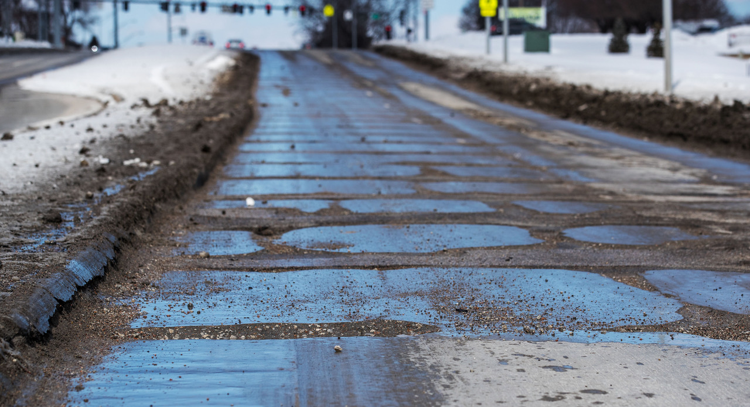 In March, the city shut down a segment of 144th Street in Millard as the street succumbed to potholes. It was more than potholes — the entire street broke down into a washboard of weathered roadway.
But the city already had plans to rebuild the section south of Q Street to about Millard Avenue.
So on March 10 — as Omaha drivers' pothole ire rose — Mayor Jean Stothert had the city shut down the street. It brought in Swain Construction for what the city called "emergency concrete panel repairs," removing the damaged concrete and completely rebuilding the street.
That stretch reopened Thursday.
Tom Glover, president of the Stonybrook Homeowners Association, said he will be glad to have the street open again.
Glover can't say that he doesn't complain about Omaha's pothole situation. But he said the city seems to be attending to it and is working on problem areas in the Stonybrook neighborhood.
The 144th Street closure wasn't much of a problem for neighbors, who could detour around the closure without much problem, Glover said. But he said he's eager to drive on it.
Since March 18, the City of Omaha has repaired 31,493 potholes, according to the latest estimate issued Friday. The city estimated that it has used 4,412 tons of asphalt and fielded 21,778 pothole reports.
The numbers suggest that the city is making some progress in fixing the potholes.
The number of pothole reports has declined since the end of March and early April, according to the city. And the weekly tally of potholes fixed and tons of asphalt used is down from that time, too.
Sign up for World-Herald news alerts
Be the first to know when news happens. Get the latest breaking headlines sent straight to your inbox.