About 900 people gathered Saturday at Good Shepherd Lutheran Church in Gretna to pray, mourn and celebrate the lives of four teens killed in a crash Monday in Sarpy County.
While the Rev. Gary Werling, pastor of Good Shepherd, shared Scripture and a sermon at the 4 p.m. celebration of life service — and others joined in prayers and a hymn — many of those in attendance showed their love and support on their shirts and even their feet.
Dozens of Gretna High School students and others wore Vans shoes in honor of Abby Barth, Alex Minardi, Kloe Odermatt and Addisyn Pfeifer, close friends who would have been entering 11th grade this year at Gretna High School, along with their friend Roan Brandon, who was injured in the crash and is expected to survive.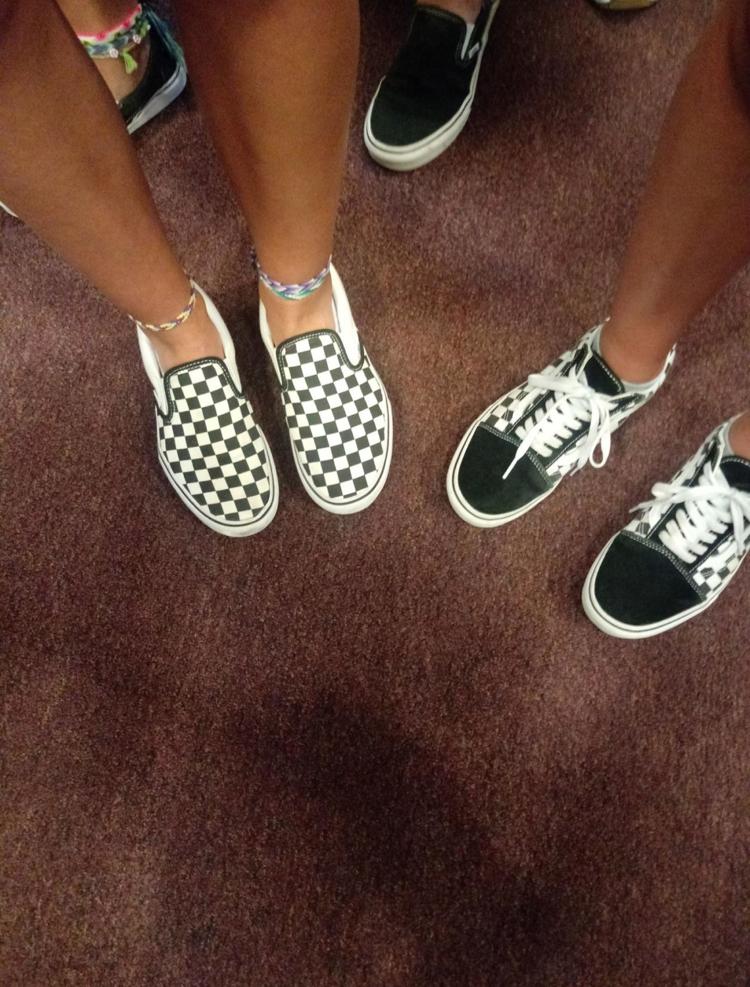 Checkered black and white Vans were a particular favorite for the friends, and many people sported the shoes in the girls' honor Saturday, including Jocelyn Parker and Regan Helert, who will be sophomores in the fall at the high school.
After the service, students in their Vans filed out of the church sanctuary, outside and across the way to the church's fellowship hall for an open house, following the families of the victims.
Mourners walked past a large #GRETNASTRONG sign in the church yard. The hashtag has been another sign of support in the days following the crash and leading up to funeral services this week.
Students also wore buttons that displayed a picture of the five friends, as well as baby blue ribbons, the color of "angels," one student said. Inside the fellowship hall, family and friends shared long hugs.
Werling compared the sorrow following the four deaths to being "set adrift in an ocean of grief," much like Jesus' apostles when they were alone on a stormy sea.
Gretna, Werling said, shares a "community grief."
But by walking on water, Jesus showed that nothing can impede him and he can bring peace amid "rough waters and stiff winds," the pastor said. "Jesus comes to his people. He sees us. He knows us, and above all, he loves us."
Werling led the packed and overflowing crowd in prayers, including thanksgiving for the lives of Addisyn, Kloe, Alex and Abby and for continued healing for Roan.