Drivers in northeast Omaha will soon see two new street names near 30th Street and Sorensen Parkway.
Boxer Terence "Bud" Crawford and slain Army Staff Sgt. Kyle LeFlore will both be honored with commemorative street names in the area after approvals by the Omaha City Council on Tuesday.
Larimore Avenue between 31st Avenue and 33rd Street will be designated Terence "Bud" Crawford Street. The professional boxer was born and raised on that stretch of Larimore.
And 29th Street between Meredith and Fowler Avenues will be designated Kyle Wayne LeFlore Street, in honor of Army Staff Sgt. Kyle LeFlore.
LeFlore, who grew up on the street that will now bear his name, was shot and killed outside the Reign Lounge on Jan. 6. He had recently returned from a tour of duty in South Korea and had previously served two tours in Afghanistan and two in Iraq.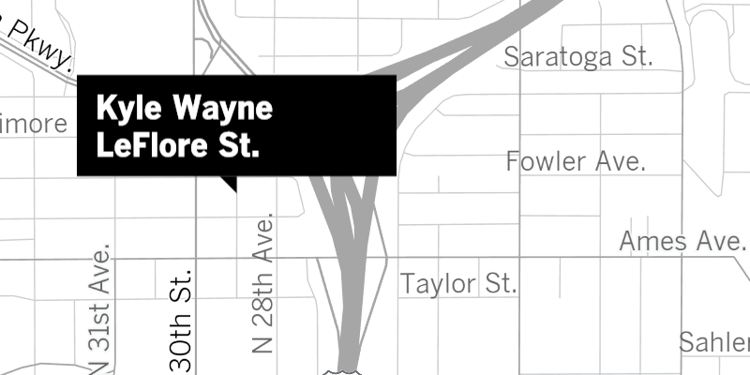 LeFlore's father, Kay LeFlore, addressed City Council members at Tuesday's meeting. Visibly emotional and surrounded by other members of the LeFlore family, Kay LeFlore, 65, called his son a "hero" worthy of recognition from his hometown.
"He meant so much to this community," he said. "We'd like to keep his legacy alive."
City Council President Ben Gray agreed, addressing the grieving family directly after they sat down. He lauded their work in the community since Kyle's death, which has included working with ReConnect Inc., at the newly designated Kyle W. LeFlore Community Employment and Resource Center.
"I want to thank the LeFlore family," Gray said. "Thank you for your courage and your strength and your willingness to step forward and work with the police and the community. We all grieve your loss as well."
When the designation passed unanimously, the LeFlore family let out a collective cry.
The emotion of the moment for the LeFlore family was palpable enough that W. A. Yah, the man who nominated Terence "Bud" Crawford for the street designation, missed his chance to advocate for Crawford.
The council had already voted unanimously to approve that designation, too, when Yah stood up to ask whether he could still make his case for the famed fighter. Gray allowed him to speak and Yah said a few words about Crawford's importance to his city.
"He's a big inspiration across the nation, especially with kids," he said.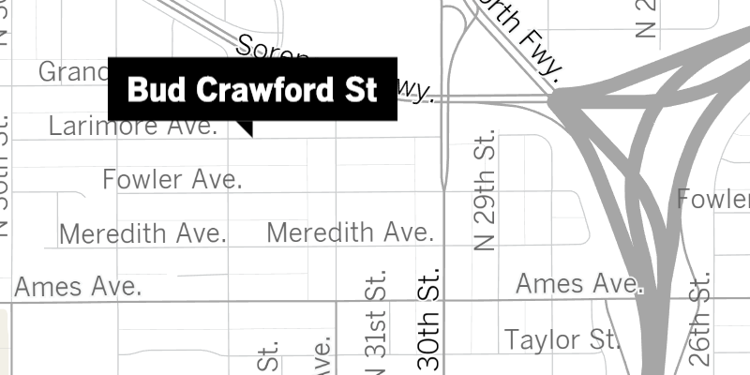 For Kay and the rest of the LeFlore family, the meeting's result brought joy mingled with grief.
"We've talked about this for a while," he said. "Now that it's come to fruition, it will be just another thing to help the grieving process."