The last photo Abby Barth's family took of her encapsulates the silly, fun-loving girl they knew.
In the photo, taken Monday evening, Abby, 16, sits at the family dinner table, cradling her orange cat Tinker like a little baby. Tinker, who had been her pet since Abby was a baby, "tolerated" the act, her father said. The family thought it was hilarious.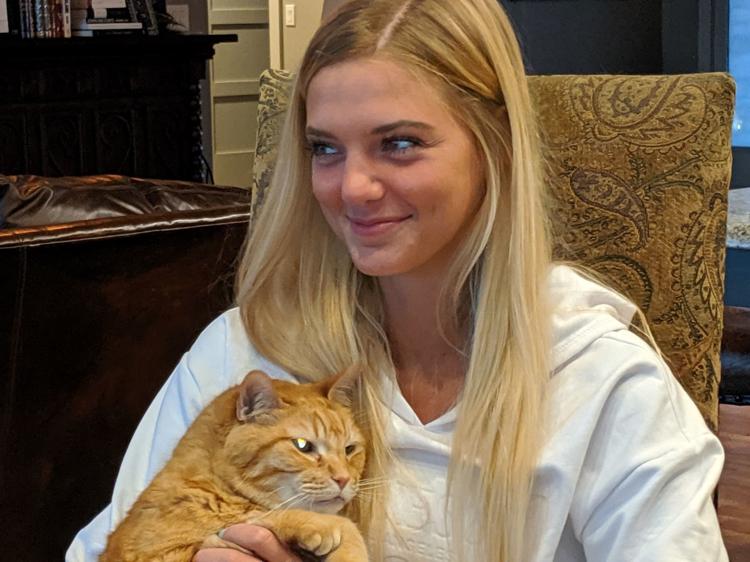 "She was just a blast," Brad Barth said of his daughter.
Abby grew up in a suburb of Phoenix and moved to Nebraska in June 2015 with her family. When she entered seventh grade that year, the school paired her with a buddy, someone with whom she could eat lunch and learn the ropes of her new environment. That's when she met Alex Minardi, who also died in Monday's crash.
The two were inseparable, family and friends say. Carlyn Briganti, an upcoming senior at Gretna High School, met Abby and Alex at a dance studio when the three were in middle school. The trio then joined the Gretna High School dance team.
Carlyn, 17, recalled groggy 5 a.m. dance practices: Abby and Alex would walk in, smiling and energetic.
"They were always so happy," she said.
Until she was 8 or 9, her dad said, Abby was all about horses. She had horse figurines and miniature barns and fences she would set up on the floor. She'd gallop around the room, whinnying, coaxing her grandmother, "Nana," to act like a horse, too.
"She thought she was a horse, I think," her dad said, laughing.
Abby's family, including mom Amy and brother Brandon, liked to tease her about her eating habits. She enjoyed only a handful of foods, and her favorite meal came from the McDonald's drive-thru — usually cheeseburgers, her dad said, but sometimes chicken nuggets.
Even when the family would make a big meal, Abby would sometimes sneak off to grab a bag of fast food.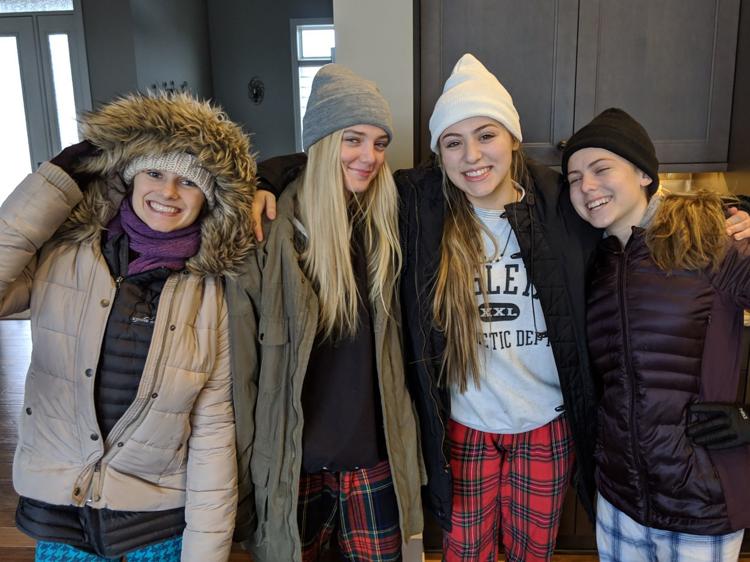 Time with family was an important part of Abby's life. Her parents said she was fortunate to be able to take trips with extended family, including a Mediterranean cruise and stops in California, Texas and Mexico.
"I feel glad about that," Brad Barth said. "She got to see a lot of different places."
Recently, Abby had begun to think about her future. She was considering a career as an emergency responder and had enrolled in a school program next academic year to learn about nursing at a local care facility. Her most recent report card came in with excellent grades across the board. She was looking into attending the University of Nebraska-Lincoln.
"She was a good student," Amy Barth said.
During spring break this year, Abby's family took all five girls involved in Monday's crash on a trip to Phoenix. They rented an Airbnb with a pool and spent the week relaxing and suntanning.
In a photo from the trip, taken by Brad Barth, the five girls beam at the camera and clutch one another at a scenic overlook of the city. They're fresh off a Starbucks run on a spring break vacation, just happy to be with one another.
Photos: Fatal Sarpy County crash; memorials set up at Gretna High School
To plant a tree

in memory of Abby Barth

as a living tribute, please visit Tribute Store.