Paula Thomas can remember waging a losing battle for equitable pay in the 1970s, and she still hasn't lost the fire that stoked in her.
So there she was Sunday with her two granddaughters, carrying signs and participating in the Omaha Women's March.
"I was out here in the 1970s, and now I'm back again," she said. "It's like nothing happened in between."
Thomas said last year's march was such a powerful experience that she wanted to be sure that her two granddaughters, Leela and Trisha Gregory, attended this year. Organizers estimated that 1,500 people turned out.
While grandma's sign decried unequal pay, young Trisha Gregory carried a sign supporting the #MeToo movement.
"I don't want to have to say #MeToo when I get older," the 14-year-old said. "I want that to be something that goes away."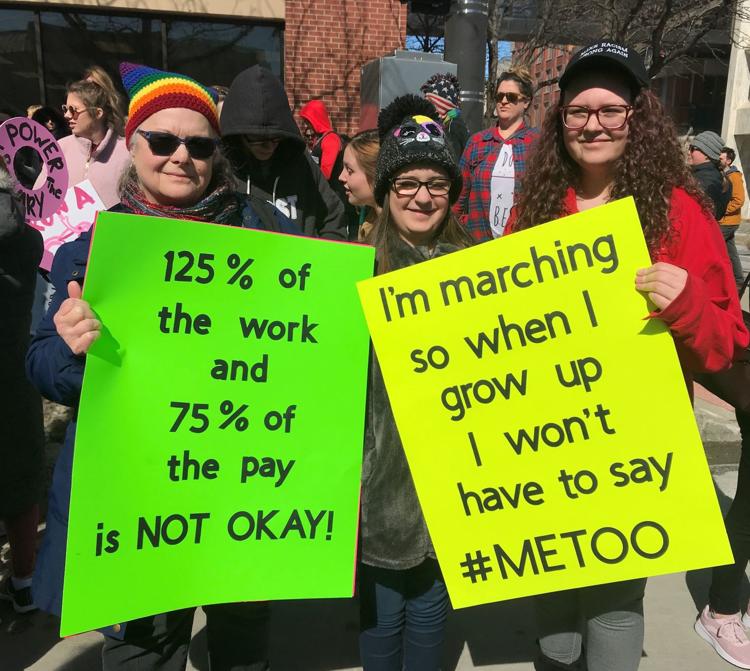 Worries over personal freedoms and inequities in the economy were very much on the minds of those participating in the march Sunday.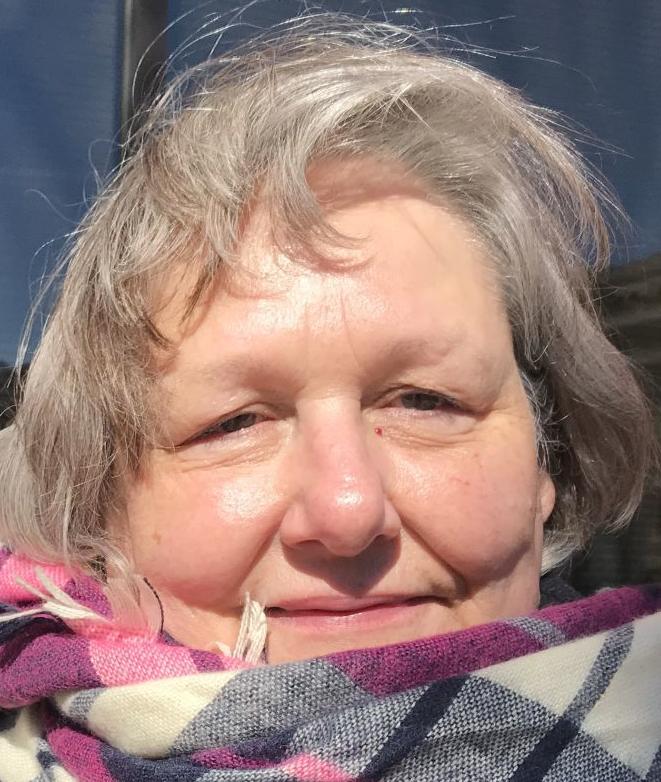 Financial fears for people on Social Security are "off the charts," said Emelia Carrington, a 63-year-old new arrival in Omaha. Too many people, she said, are one medical crisis away from living paycheck to paycheck or being homeless.
Yes, those issues spare neither gender, but women are disproportionately affected, Carrington said.
"We need to be out and seen; our voices need to be heard," said Carrington, who moved from Arkansas to be with family in Omaha. "I have family to support me, otherwise I might be homeless."
Many echoed the same frustration: Are we really fighting for these same issues, now decades later?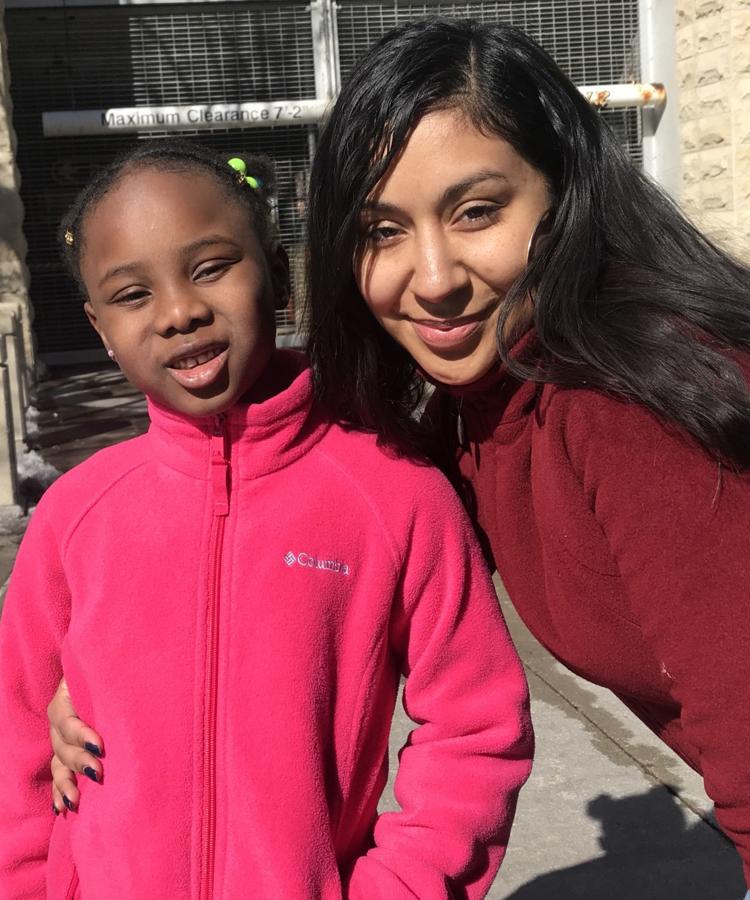 "It's sad that we have to be out here marching," said 35-year-old Danielle Hayden of Omaha, who attended with family and friends.
One of those friends is Melissa Polendo, a mom of three in a blended family.
Polendo said that the march is a great way to network and get energized but that making a difference requires more than a single day.
"The biggest antidote to fear is action," the 25-year-old said. "My fear is that my children will live in a world that is not safe for them because they're people of color. So every day I try to do something that matters."
That could be as simple as calling in a pothole, but it definitely involves voter registration.
"Whether I'm at the gas station or Hy-Vee, I'll ask the clerk, 'Hey, are you registered? Did you know you can register at the library?' "
Polendo brought her 6-year-old stepdaughter, Mymy.
"I want her to see women smiling in the face of adversity and taking action," she said. "I want her to see good in the world."