Papillion residents with New Year's resolutions to hit the gym more often will soon have a $51 million source of motivation to get in shape.
Monday marks the opening of Papillion Landing, the city's new community recreation center. Take a stroll around the 120,000-square-foot facility, and it becomes clear: This isn't your drab, musty recreation center of the past.
Papillion Landing features an indoor water park, an indoor playground and a large gym. It has a yoga studio, a cycling room and an area with free weights and weight machines.
Another portion of the building includes a digital library, classrooms, a ballroom for weddings and other events, and an outdoor courtyard.
Designers used many natural elements in the recreation center. Large windows allow a lot of natural light into the pool and cardio areas. Earth-tone colors and wood were incorporated in many of the design elements.
"I wanted this place to feel really warm to people," said Lori Hansen, who has worked as Papillion's recreation director for 22 years.
Crews broke ground on Papillion Landing more than two years ago. The center, Papillion's first community recreation center, is located about a half-mile west of the city's downtown at 1046 W. Lincoln St.
The original cost of this phase of Papillion Landing was about $48 million. Through construction cost savings, last month, the City Council was able to greenlight the addition of a softball complex and soccer fields to the north side of the center. Those were expected to be built during future additions to the area.
The fields pushed the total phase one cost to almost $51 million. The city bonded about $61.5 million for the community center and other recreation improvements. A half-cent sales tax and grants also contributed.
Some of Papillion Landing's highlights:
Indoor pool
Papillion Landing's main pool includes a squiggle-shaped waterslide and can be roped off into a four-lane lap pool or reconfigured to allow for leisure swimming.
A lazy river creates a current for swimmers to fight against or lean into. The river also features a vortex pool that will make you feel like you're swimming in a large (sanitary) toilet bowl.
A children's pool with zero-depth entry gets as deep as 6 inches and has a play area with a slide and fountains.
The pool's locker room differs from traditional ones in that the main area is gender neutral. It includes 20 small private changing rooms, 12 private changing rooms with showers and four family changing rooms with showers, toilets and sinks.
Trent Albers, spokesman for the City of Papillion, said the locker room was designed with input from families who said they wanted more private spaces to be with their children while changing.
Family-focused amenities
Families are a big focus of Papillion Landing, Hansen said.
There's a colorful indoor playground where children can burn off energy. Nearby rooms can be rented to serve as a cake-and-presents home base for birthday parties.
Elsewhere, a child watch center will oversee youngsters for up to two hours while their guardians exercise or do work in the digital library.
The watch center has an abundance of toys and a miniature movie theater. In the future, it will include an outdoor play area.
The center can accept 10 children ages 6 months to 2 years and 20 children ages 3 to 10. Guardians must remain in the building while their children are under supervision.
More gym space
Papillion Landing's gym can be configured into three full-size basketball courts, six volleyball courts or six pickleball courts.
Seven laps on a running track on the second level of the gym equal 1 mile.
The rec center's gym and field space comes at a crucial time in the city, Hansen said. A growing population of youth sports leagues has made local gym space hard to come by.
"Part of the reason that the community center's so essential is that this community is growing hand over fist and the gyms are full," Hansen said. "The high schools (have) a lot of activities going on with their teams."
An 81,000-square-foot field house next to Papillion Landing opened in late 2018. It has a turf field that can be divided into quadrants. The center, which is available for rent, also hosts practices for teams like the Omaha Beef and the new Union Omaha soccer team.
An outdoor soccer field next to the field house opened late last year.
Exercise and health
Papillion Landing has all the basics: There's a room with free weights and weight machines and an aerobic space with treadmills, cardio machines and workout balls.
"We tried to get enough for the average user to still enjoy and still have challenging pieces for (serious weightlifters)," Hansen said.
One room is dedicated to quieter activities like yoga and tai chi. A larger aerobics room will be used for activities like dance classes and Zumba, Hansen said.
Another room includes more than a dozen exercise bikes. Workouts will be led by an instructor and screens at the front of the room can virtually transport participants to destinations like the Swiss Alps.
Digital library
Access to the digital library, a youth center and a computer room does not require a Papillion Landing membership.
Users will have free access to e-books, audiobooks, digital magazines and videos. The space will host classes and sessions on how to use certain technologies.
Computers, tablets and other hardware were donated by Facebook.
Outside the library, a lobby area with seating and a fireplace is also open to the public. The space will one day feature a Hard Bean Coffee station.
"We wanted people to feel like this was their place to come whether they were a member or not," Hansen said.
Chrysalis Event Center
The center also has a space for weddings, reunions and corporate meetings called the Chrysalis Event Center.
Within the center, a ballroom can hold 220 people for bigger events or be divided into three sections that can hold 75 apiece. It features a catering kitchen.
A reception area can accommodate networking or cocktail hour events. An outdoor courtyard features lounge seating, string lights and a fire pit.
The event center also has a 6,000-square-foot multipurpose space reminiscent of a high school gym. It has an attached stage and can hold up to 750, depending on the room's configuration.
Membership
Papillion Landing offers monthly and annual memberships. Prices vary based on age and number of members.
A single membership for Papillion residents ages 18 to 54 is $500 a year. A "squad" membership for a Papillion family is $750 a year.
The community will have three opportunities — Jan. 24, Feb. 21 and March 13 — to visit Papillion Landing for free.
---
Photos: Take a look at the new Papillion Landing
Papillion Landing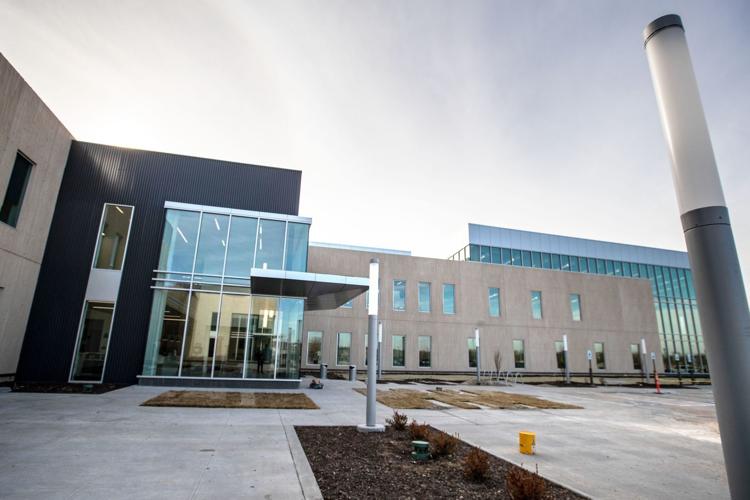 Chrysalis Hall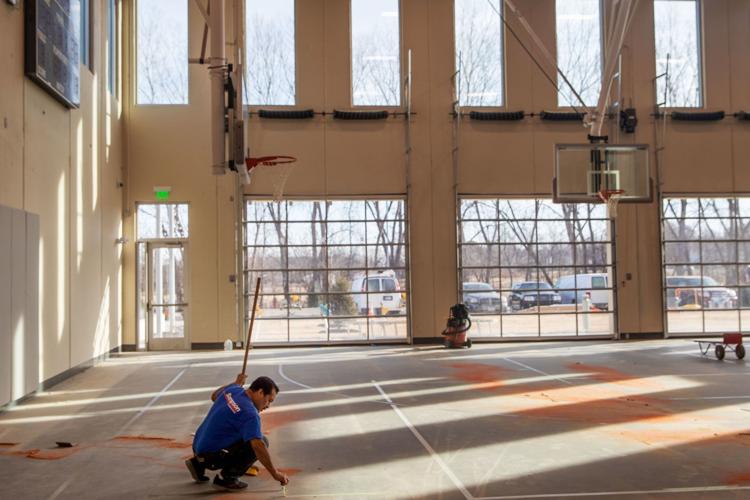 Kids room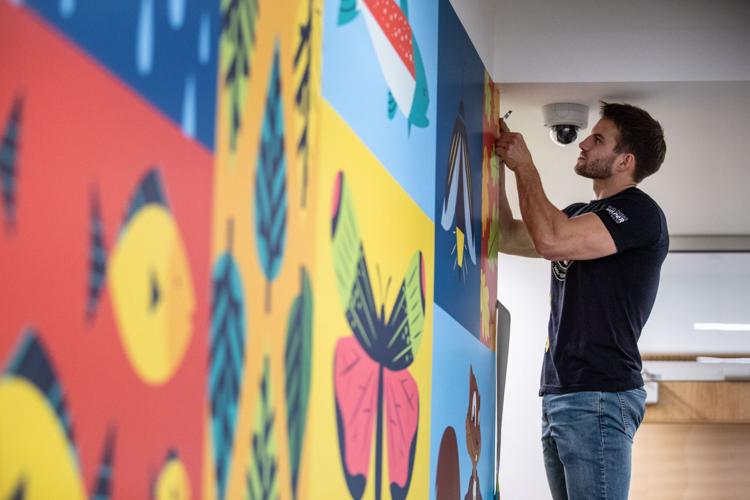 Catering kitchen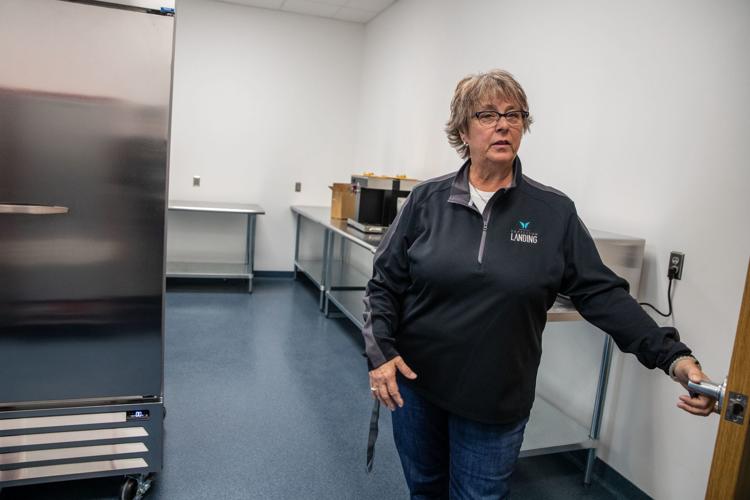 The 55+ Club room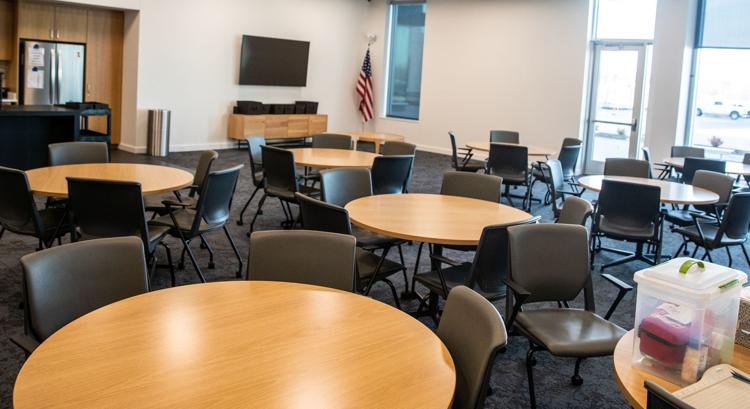 Chrysalis Event Center
Field house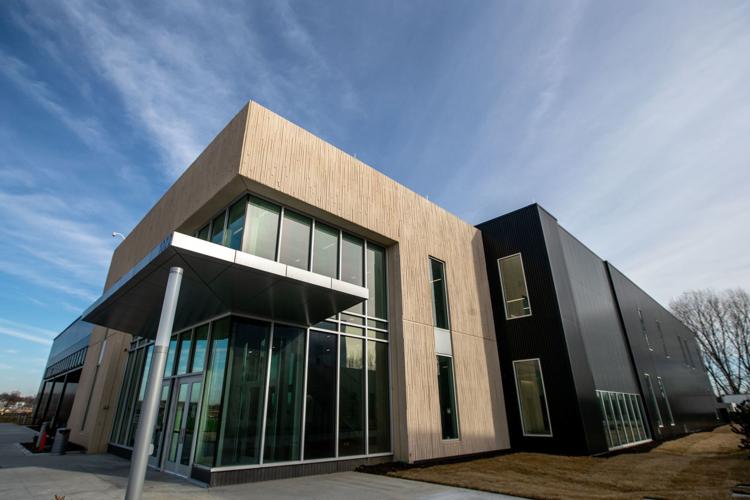 Papillion Landing gym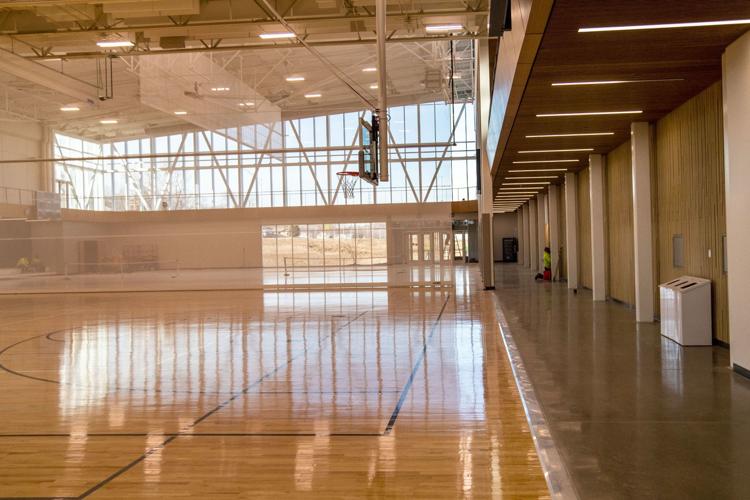 Papillion Landing gym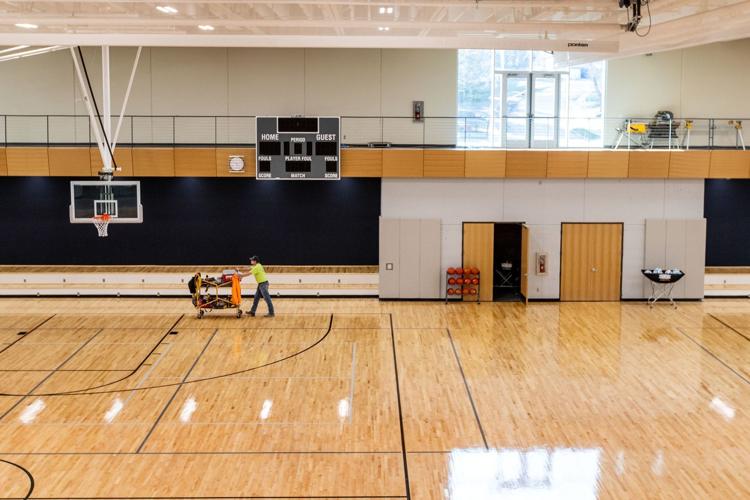 Field house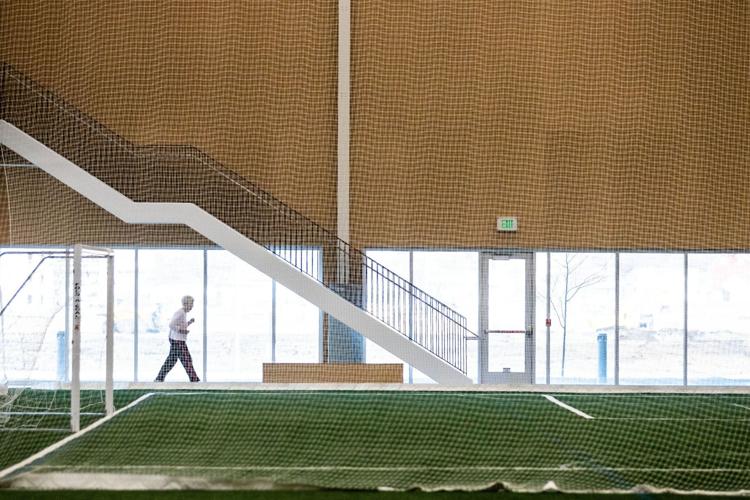 Butterfly décor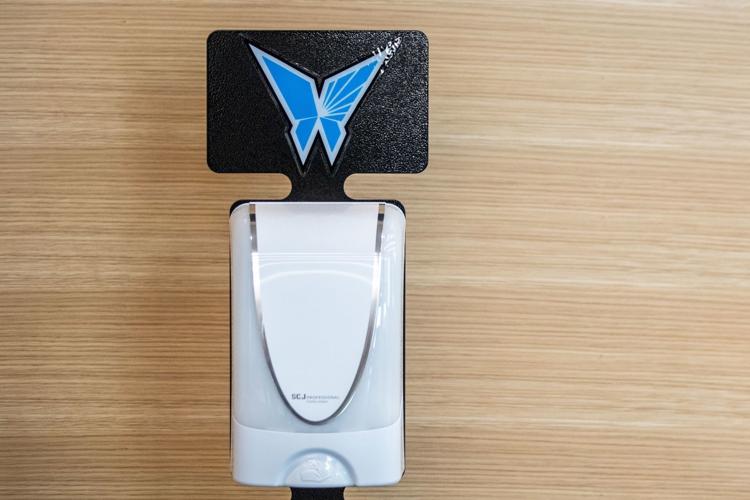 Field house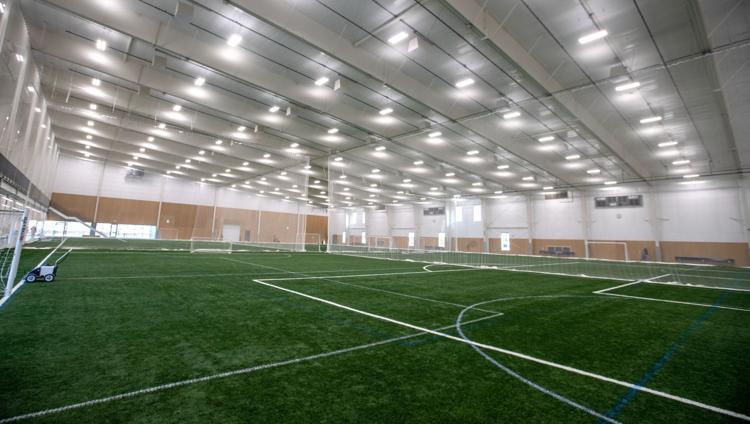 Locker room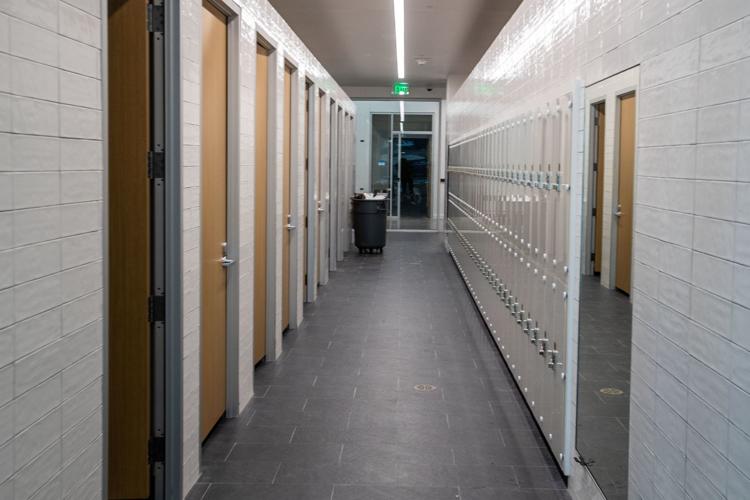 Kids room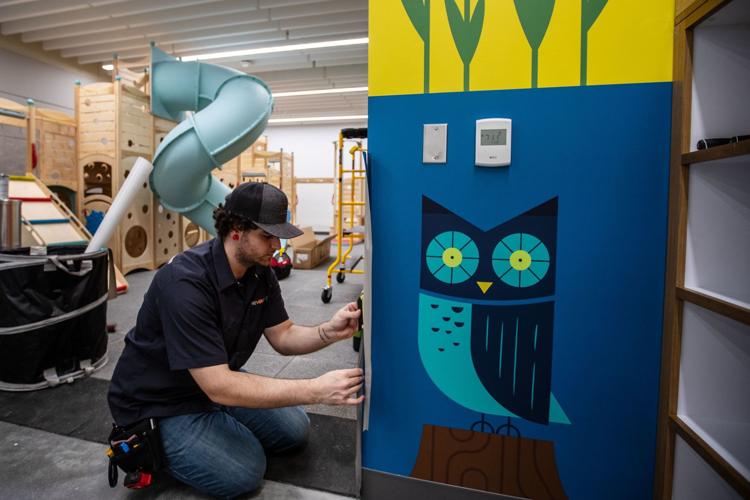 Field house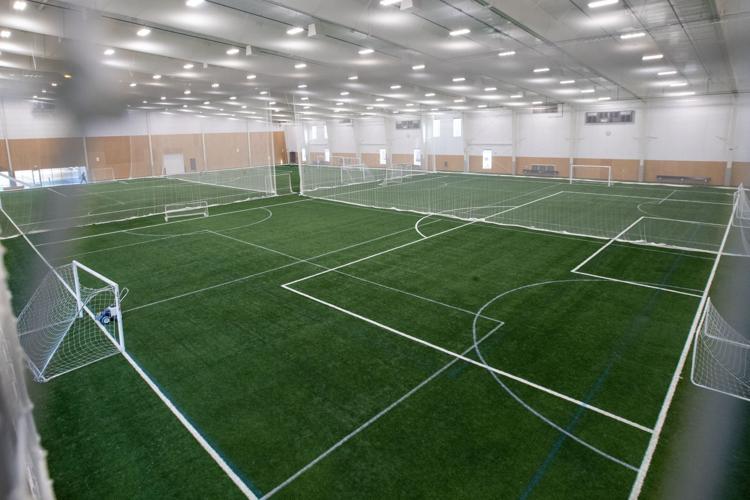 Cycling room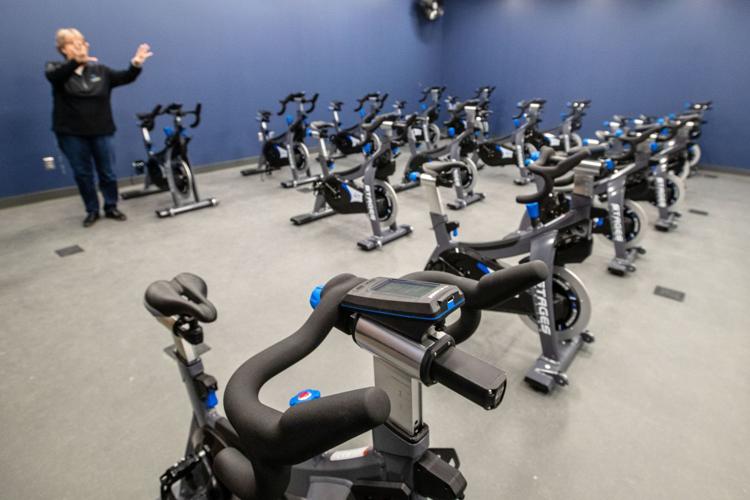 Pool area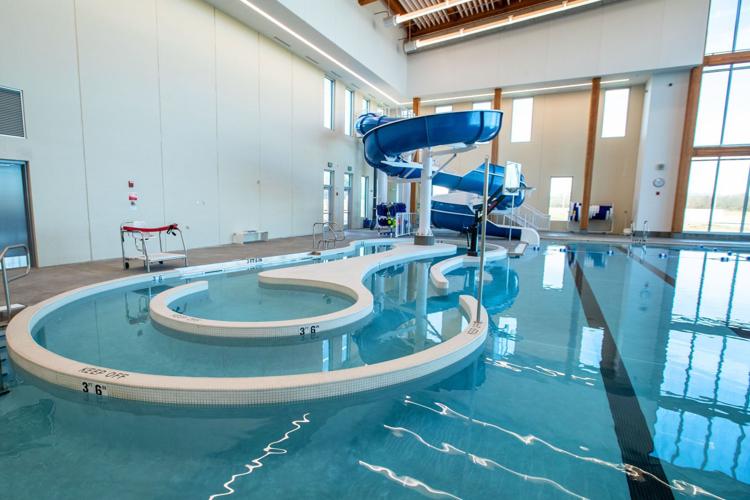 Papillion Landing gym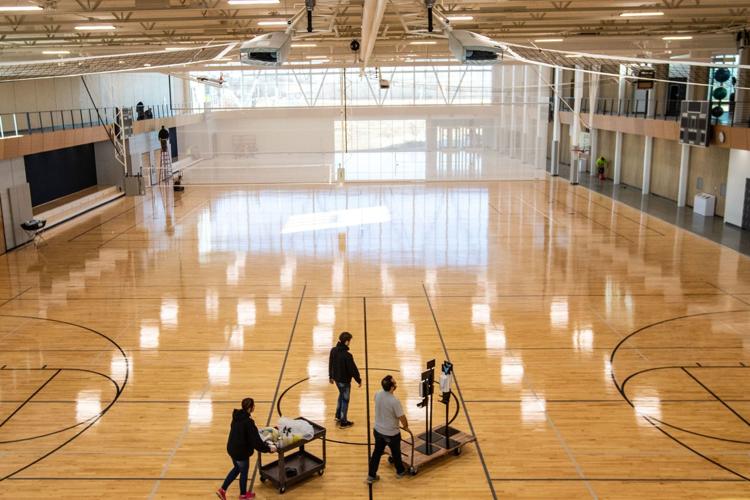 Outdoor turf field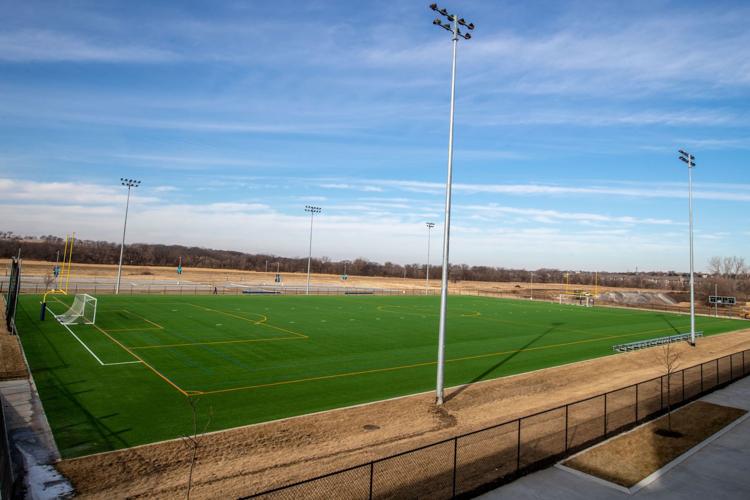 Chrysalis Hall