Jené Earnest heard frantic meows coming from the back of her SUV after her trip from 79th and L Streets to 84th Street and Nebraska Highway 370.
When she walked around to investigate, she saw the tip of a tail swipe from beneath the vehicle.
A young tabby cat had ridden the 5 miles between stops next to the spare tire of Earnest's Chrysler Aspen.
The cat, which afterward was dubbed Bumper, has since been adopted from the Nebraska Humane Society.
Sign up for The World-Herald's afternoon updates
Receive a summary of the day's popular and trending stories from Omaha.com.
Bumper, who is about three months old, arrived at the Humane Society in good shape. During his stay, he was neutered, had his ears cleaned and had a microchip implanted.
"He's got quite the personality," Humane Society spokeswoman Pam Wiese said.
Earnest found the feline hitchhiker Feb. 19. She had been at the Tractor Supply at 7910 L St., where she picked up chicken feed. As the Papillion woman headed to her SUV, she saw the kitten crawling around under parked vehicles. Then the cat stopped under hers.
Earnest got into her vehicle and revved the engine a few times, hoping to scare the kitten off. She slowly drove out of the parking space and headed down 84th Street for her next errand.
Earnest and her daughter spotted Bumper when they stopped at the DMV in Sarpy County.
"We were afraid to look under the car, thinking he was going to be mangled or injured," Earnest said.
But there he was, perched by the spare tire stored under the vehicle.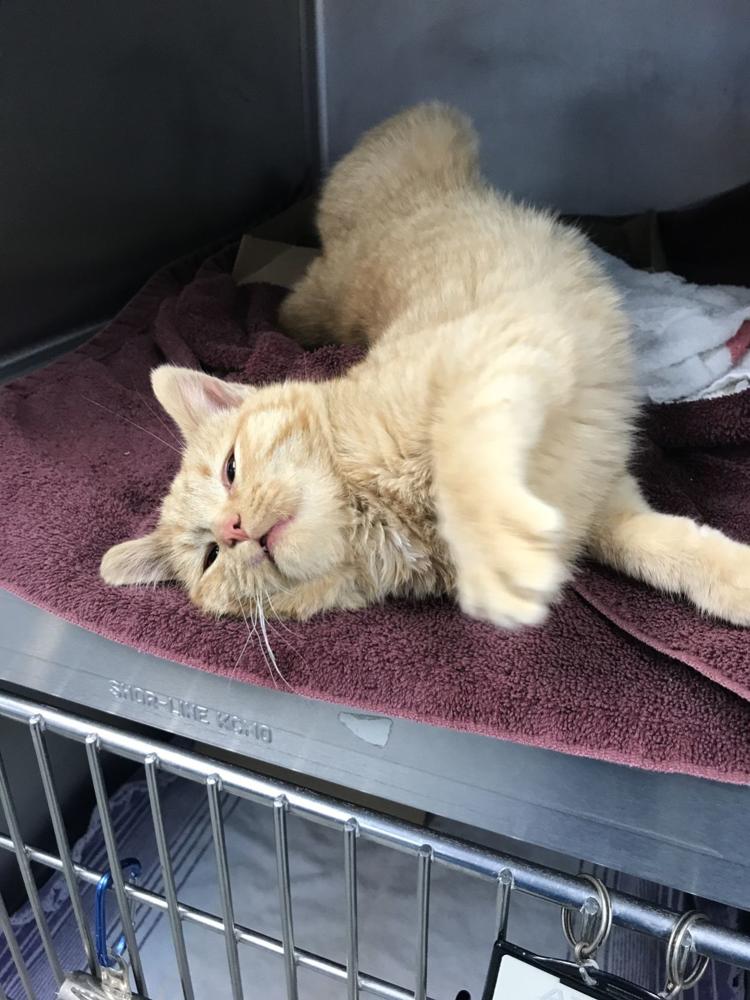 Earnest went inside for a box and tucked the kitten safely inside. Humane Society officials picked him up from the Earnest house later that day.
Bumper's story is a reminder for drivers to check their cars for critters before driving off, Wiese said.
"Sometimes, even the best of plans don't get them out from underneath a car," Wiese said. "It's definitely a good idea to check and make sure you don't have any hitchhikers."
Earnest's two teenagers lobbied to keep Bumper. But Mom isn't a cat person, and she didn't think Bumper would mix with the family's two dogs, two bunnies and a rat.
Some tears were shed, but Earnest said she's glad they were able to play a part in finding a home for Bumper.
"I'm glad it was us," she said, "and I'm glad that he's going to have a good story because of it."