LINCOLN — Nebraska lawmakers are headed for a donnybrook over state tax policy and a likely showdown with Gov. Pete Ricketts over state spending as the 2019 session enters its last two weeks.
On Tuesday, legislators are expected to give final approval to a two-year, $9.3 billion budget that includes some spending the conservative governor didn't propose and leaves out some spending he did support. That sets up the likelihood of at least some line-item vetoes and an ensuing fight about override efforts.
On Wednesday, two major tax bills are up for debate. One would raise some taxes and use the revenue to substantially increase property tax credits given to farmers and ranchers, as well as to homeowners and business owners. Another would create a new business incentive program, the ImagiNE Act.
Some senators have vowed to withhold their support for the incentive bill, unless they get substantial property tax relief passed. That sets up a showdown between the state's No. 1 industry, agriculture, which is crying for property tax relief, and the state's business sector, which says it's time for a more modern incentive program.
There are lots of decisions to be made in the final six working days.
Here are some questions to be answered:
Can lawmakers agree on a bigger package of property tax relief?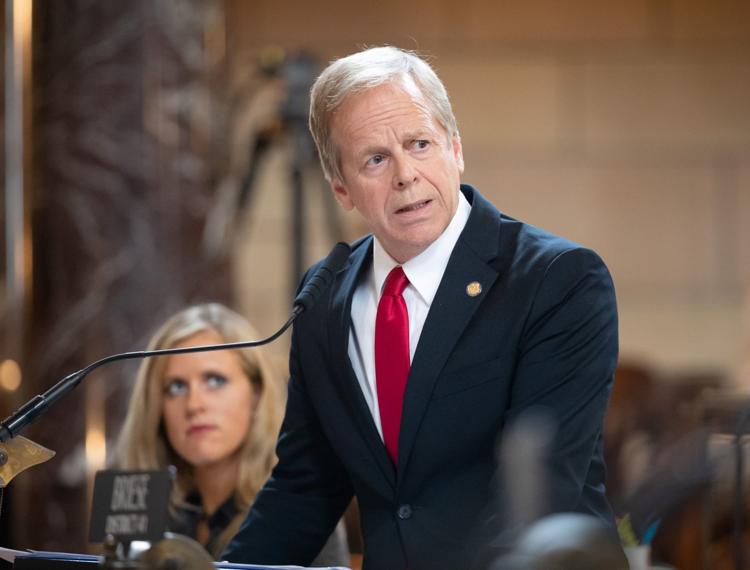 But a "plan B" proposed by State Sen. Tom Briese of Albion, and slated for debate Wednesday, would increase those credits about threefold. To do that, Nebraskans would have to start paying sales taxes on a lot of products and services that are now exempt, such as pop, candy and home repairs by contractors.
Ricketts has hammered the idea for weeks as not only a huge tax hike but also a tax shift like others that have failed in the past. That conservative message will most likely peel off some senators, and there are other senators who hate the property tax credit program, which benefits a lot of non-Nebraskans who own property in the state.
Still others don't think the Briese plan solves another big problem in the state, the inequities in the distribution of state aid to K-12 schools.
So there are a lot of political land mines to navigate, and most observers aren't giving the new plan good odds. But strange things happen at the end of a legislative session, so stay tuned.
What about tax incentives for business growth?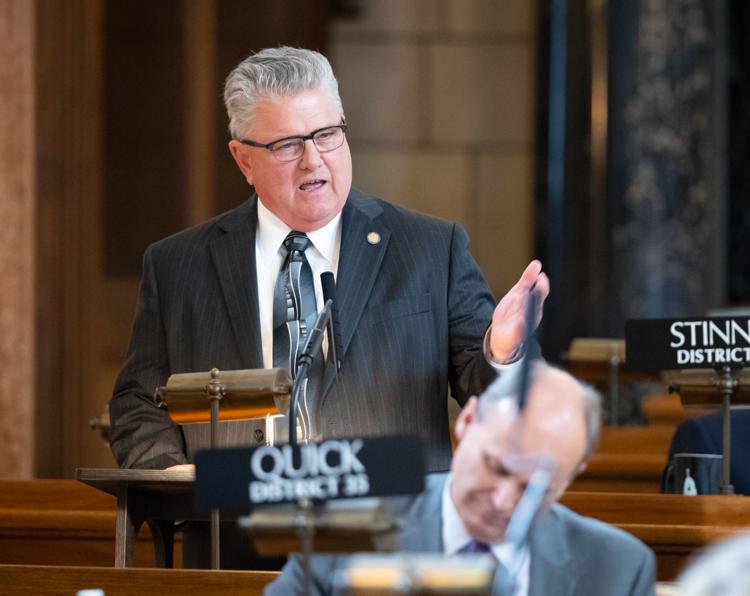 LB 720, the ImagiNE Act, also comes up for debate Wednesday, and some rural senators, as well as the Nebraska Farm Bureau, want to block its passage until a significant property tax relief bill is passed.
Seward Sen. Mark Kolterman, the chief sponsor of the ImagiNE Act, said that both the incentive package and property tax relief need to pass this year. But you have to wonder how much of a meltdown will occur if only one advances.
Kolterman said his bill addresses many of the complaints about the state's current business tax incentive program, the Advantage Nebraska Act — that it was too generous, didn't inspire the creation of good-paying jobs, and was more costly than expected.
He said he has the votes to pass the bill, though others say they have more than enough votes to block it. There's lots of uncertainty about who's right, and some senators and lobbyists predict that neither the ImagiNE Act nor a bigger property tax break will pass. But the two issues are ripe for a last-minute deal.
Will the governor wield his veto pen on the budget?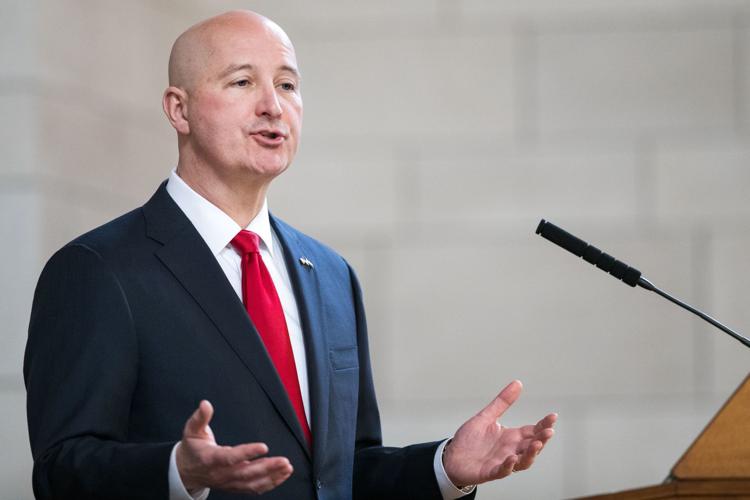 Lawmakers on Tuesday are expected to pass the two-year, $9.3 billion state budget package. The budget bills then go to Ricketts, who will have until May 27 to sign or veto them or make line-item vetoes of specific spending items.
The governor has made little public comment about the budget, so it's unclear what he will do. But it is the rare year when a governor sees eye to eye with state lawmakers on every budget item. Senators will have a chance to override any line-item vetoes on their final day, May 31.
Ricketts' biggest public budget concern was an Appropriations Committee decision to add less to the Property Tax Credit Fund than he recommended. The full Legislature reversed that decision, voting to add the full $51 million a year that Ricketts had sought.
Overall, the legislative budget calls for a 2.9% annual increase in state spending, less than the 3.1% increase the governor proposed.
The budget package includes larger increases in rates paid to health care, child welfare, behavioral health and other providers than the governor proposed, while leaving out money he sought for a new targeted college scholarship program. Ricketts can remove money from the budget but cannot add it.
Will Nebraska allow farmers to grow hemp?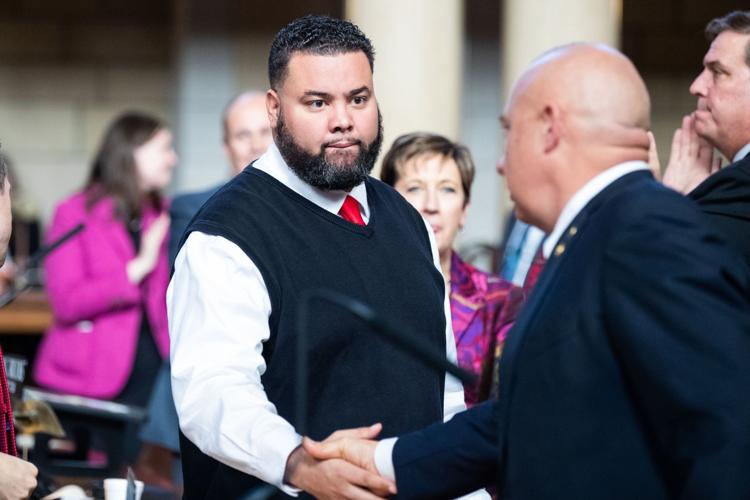 One big question mark for the last legislative days will be the fate of a bill legalizing industrial hemp and its products, including cannabidiol, or CBD, products.
LB 657, introduced by Sen. Justin Wayne of Omaha, provides for licensing and regulation of the new crop following steps spelled out in last year's federal farm bill. The measure was developed in cooperation with the Ricketts administration, particularly the State Department of Agriculture and the Nebraska State Patrol. Both agencies opposed previous hemp proposals.
But the measure hit some turbulence after clearing the second of three rounds of debate, forcing Wayne to introduce a late amendment. Adopting the amendment could delay a vote on final passage. If the bill does not pass by Friday, the governor would have the ability to veto it and lawmakers would not have a chance to consider an override motion.
What about allowing teachers to use "physical restraint" on students?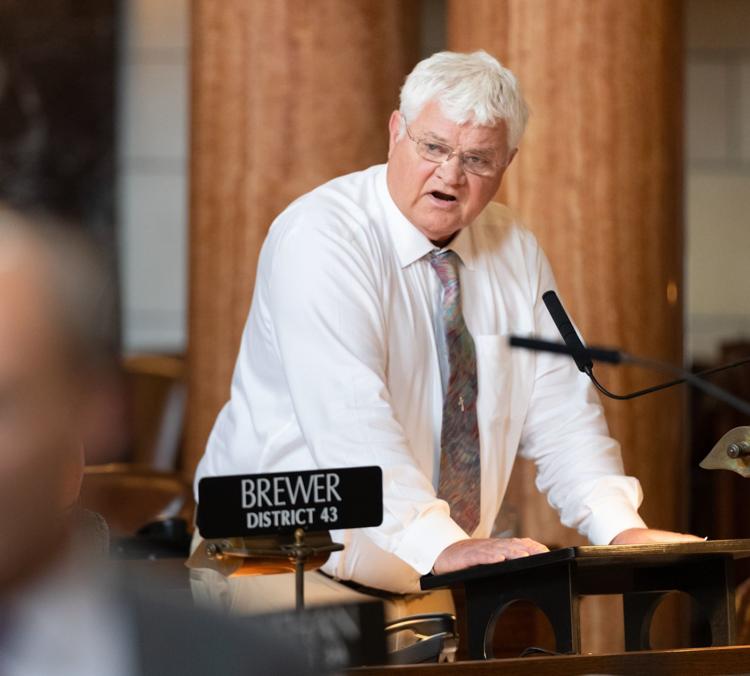 North Platte Sen. Mike Groene, the Education Committee chairman, will try to pull a student discipline bill out of his own committee, promising at least brief fireworks.
Senators are slated to take up the issue Tuesday afternoon, but the agenda allows less than 90 minutes for the debate. Groene said he decided to try to pull the bill out after the Education Committee deadlocked 4-4 over advancing his bill, LB 147. It would take 25 votes for his motion to succeed.
LB 147 would provide legal protection for teachers who use physical restraint against violent and disruptive students. Groene said teachers now fear the consequences of using physical means to deal with violent and unruly students.
The measure has the support of a key teachers' group but faced opposition from education groups, child advocates and disability rights advocates.
Meet the Nebraska state senators