LINCOLN — It's the current governor against a former governor in a state legislative race in southeast Nebraska.
Gov. Pete Ricketts is backing State Sen. Julie Slama of Peru, a former campaign worker and recent college graduate whom he appointed to the Legislature earlier this year, for election to the District 1 seat.
Meanwhile, former Gov. Dave Heineman, along with Rep. Jeff Fortenberry, is supporting Nebraska City real estate agent Janet Palmtag, who had also applied for appointment to the seat.
Having two GOP governors on opposite sides in a race is extremely rare, and at least some observers say it illustrates something about the relationship between Ricketts and Heineman, who left office in 2015.
Heineman said his support of Palmtag reflects only that she is a longtime friend and that she was one of the first Republicans to back him when he faced off with former Nebraska football coach and Rep. Tom Osborne in the GOP gubernatorial primary in 2006.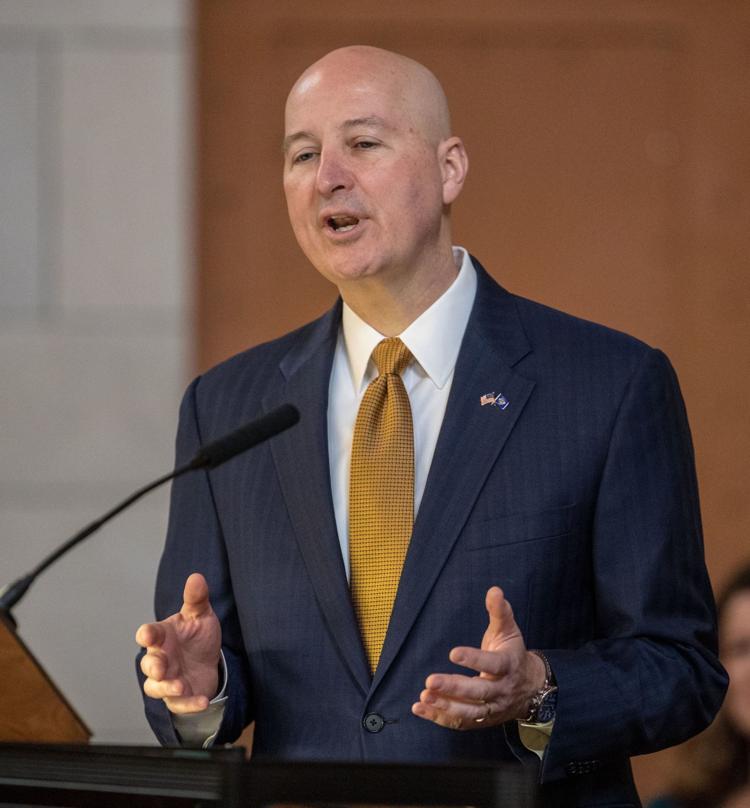 Ricketts was out of town late this week, but a campaign spokeswoman, Jessica Flanagain, said that there's no rift and that when the current governor served as a GOP national committee member, he raised money for Heineman's gubernatorial campaigns. Even though Heineman had endorsed another candidate — then-Attorney General Jon Bruning — when Ricketts first ran for governor, Flanagain said that's water under the political bridge now.
"Sen. Slama obviously has the governor's support since he appointed her," she said.
Sign up for The World-Herald's afternoon updates
Receive a summary of the day's popular and trending stories from Omaha.com.
It should be pointed out that another former governor, Kay Orr, is supporting Slama and that the senator received the endorsement of the State Republican Party. But Palmtag also has two former state senators, Dave Pankonin and Roger Wehrbein, in her corner. So it's a GOP battle royal in a rural district that includes the communities of Falls City, Nebraska City and Auburn, and spreads over five counties in the extreme southeast corner of Nebraska.
One more thing: There's a third announced Republican candidate in the race, Dennis Schaardt, a longtime Table Rock meat market owner. Schaardt, a Pawnee County Board member, said he's counting on support from within the district, not from outside it, to win. But he acknowledged that running against two candidates backed by Republican heavyweights makes his run tougher.
The appointment of Slama, who is from Peru, caught most political observers by surprise. She was 22 when she was appointed, making her the youngest female member ever of the State Legislature. A recent graduate of Yale University and now a law student at the University of Nebraska, she didn't have the extensive local civic or political background of most members of the Legislature, though she had worked as a public relations aide during Ricketts' 2018 reelection campaign.
Palmtag, 58, who had volunteered for dozens of Republican candidates, including Ricketts, better fit the mold of "likely appointee," observers said. She has been very active in local economic development efforts, and she and her family have been longtime business owners in Nebraska City. But she wasn't rewarded for her loyalty, which some political observers said was unusual.
"I'm someone who can get things done," the senator said, adding that she enjoys "breaking the mold."
Palmtag, meanwhile, said she harbors no ill will for not being appointed, but is running because she's a better candidate.
"I don't discriminate on age, but I do feel that I have some experiential knowledge that will be very helpful," she said.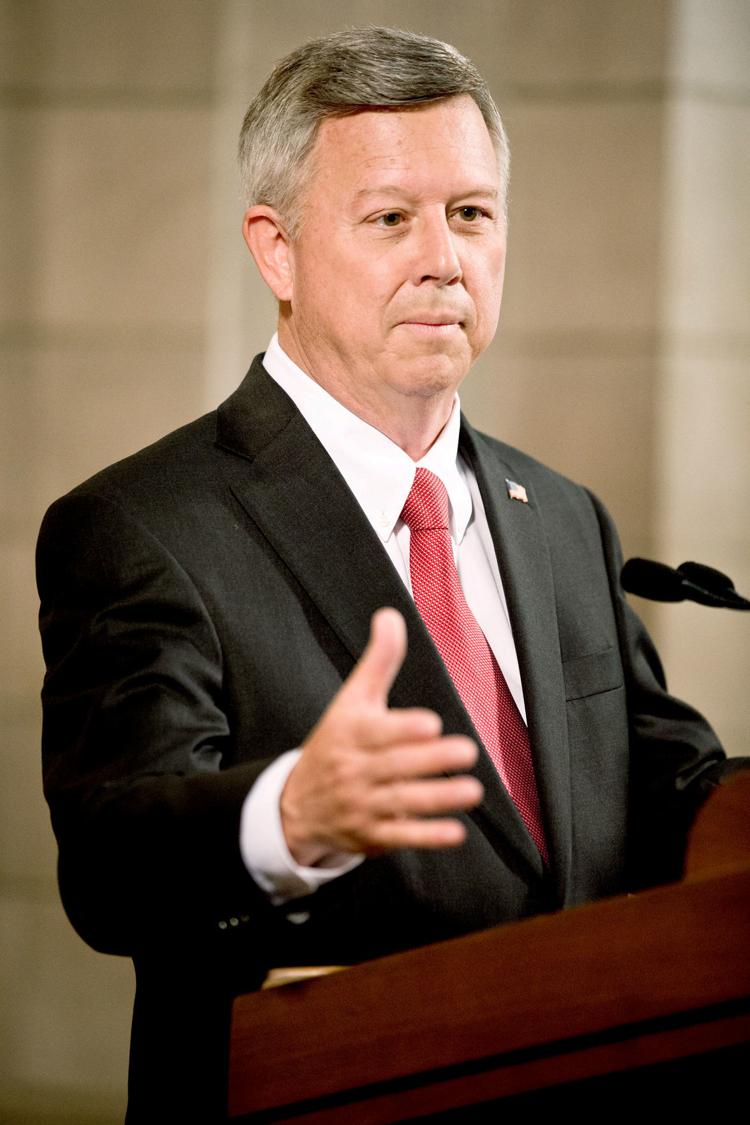 Having both Ricketts and Heineman involved in the race will likely make it a more expensive contest. It could also become a referendum of sorts on the governor's efforts to lower property taxes, a huge issue in rural areas like District 1.
The backing by the GOP titans has been more than a token effort so far. Ricketts co-hosted a town hall meeting with Slama in Falls City, and she accompanied him later on a tour of businesses. Heineman spoke at Palmtag's campaign kickoff and is among those who will attend a Lincoln fundraiser for her on Tuesday.
The election success of those who become state senators via appointment isn't that great. One old saying about appointed lawmakers around the State Capitol is that "they're like barnyard cats, don't get too attached."
Ricketts, so far, is 1 for 3 in getting his appointees elected. Sen. Robert Clements of Elmwood won election last year, unlike another Ricketts appointee, Sen. Theresa Thibodeau, who lost her Omaha seat. Another Ricketts appointee, Sen. Nicole Fox of Omaha, was defeated when she stood for election in 2016.
Besides Slama, one other Ricketts appointee, Sen. Andrew LaGrone of Gretna, will also face his first election in 2020.
Meet the Nebraska state senators