A group of men had come to a Hy-Vee cafe Friday for their regular weekly breakfast and rehash of news.
To these white, older, conservative men, the past week's national roiling over President Donald Trump's remarks and the subject of race was part distraction, part misunderstanding, part overreaction, part inartfulness. Trump wasn't a racist, they concluded. Trump was being Trump.
He is a disrupter, said Bob Atherton, a 56-year-old licensed mental health practitioner. He is refreshingly honest, said Ted Quick, a 74-year-old retired real estate agent with homes in Omaha and Florida. He is the news media's heroin, said Jeff Weak, a 57-year-old youth sports tourism consultant. He is saying what businessmen say: If you don't like it, leave, said Tom Westman, 59, owner of a dog day care.
Joe Sacco got as close as anyone at the table to criticizing Trump for his tweet that four Democratic congresswomen should go back to where they came from. The 56-year-old advertising consultant said you wouldn't tell another American to go back to Ireland and fix that country. And government is not business, he said. You don't get to say: My way or the highway.
The discussion was theoretical, wide-ranging — digging into history to invoke presidencies like Lyndon B. Johnson's. Six of them came to talk politics and listen to differing views; this was an intellectual exercise for "my brainiacs' club," as Ted called it.
There did not seem to be much at stake personally for the men, whose political opinions fell along the Republican-Libertarian perspective. They were all different shades of red.
But for other Omahans, the news of the week wasn't just grist over coffee and eggs. It felt deeply personal. It felt frightening.
"For the first time, I feel unsafe here," said Feroz Mohmand, a former refugee from Afghanistan who became a U.S. citizen on Nov. 15. "I look different. And I'm an immigrant."
Of course, it's not surprising that Trump, even in his latest controversy, is viewed differently through the experiences and perspectives of different people. But outside of cable news echo chambers and social media free-for-alls, and even breakfast clubs, where can people of different minds meet and understand one another?
For the unplugged, a series of Trump tweets Sunday spawned a tornado that spun through the rest of the week.
The president tweeted out remarks implicitly directed at four congresswomen, all Democrats, all women of color, that they should go back to where they came from. All four women are U.S. citizens, and only one, Rep. Ilhan Omar of Minnesota, was born outside the U.S. Omar was born in Somalia and came to America as a refugee.
Trump's tweets put a match to America's long-unsettled racial problems because it played on the well-worn racist trope that America is for whites and those who don't like it can leave.
On Tuesday, a U.S. House vote to condemn the president's remarks fell almost entirely along party lines, with all three Nebraska representatives, Jeff Fortenberry, Bacon and Smith, voting against it.
On Wednesday, a handful of black Omahans held a press conference at 24th and Lake Streets speaking out against the tweets. That evening, attendees at a Trump campaign rally in North Carolina responded to Trump's complaints about Omar with a chilling chant: "Send her back!"
On Thursday, Trump said he did not approve of the chant, though he hadn't tried to stop it.
By Friday, Trump was back to defending the chanters, calling them "incredible patriots."
For the men at the table at the Hy-Vee at 90th Street and West Center Road, what had occurred was something to talk about over breakfast, a debate about all the attention given to Trump and about charges of racism in general.
Weak said paying attention to Trump's every word is a distraction. Sacco thought that the president shouldn't say that kind of thing. Quick called it "hullabaloo, this racism thing," and said the racism charge is a way to shut down conversation.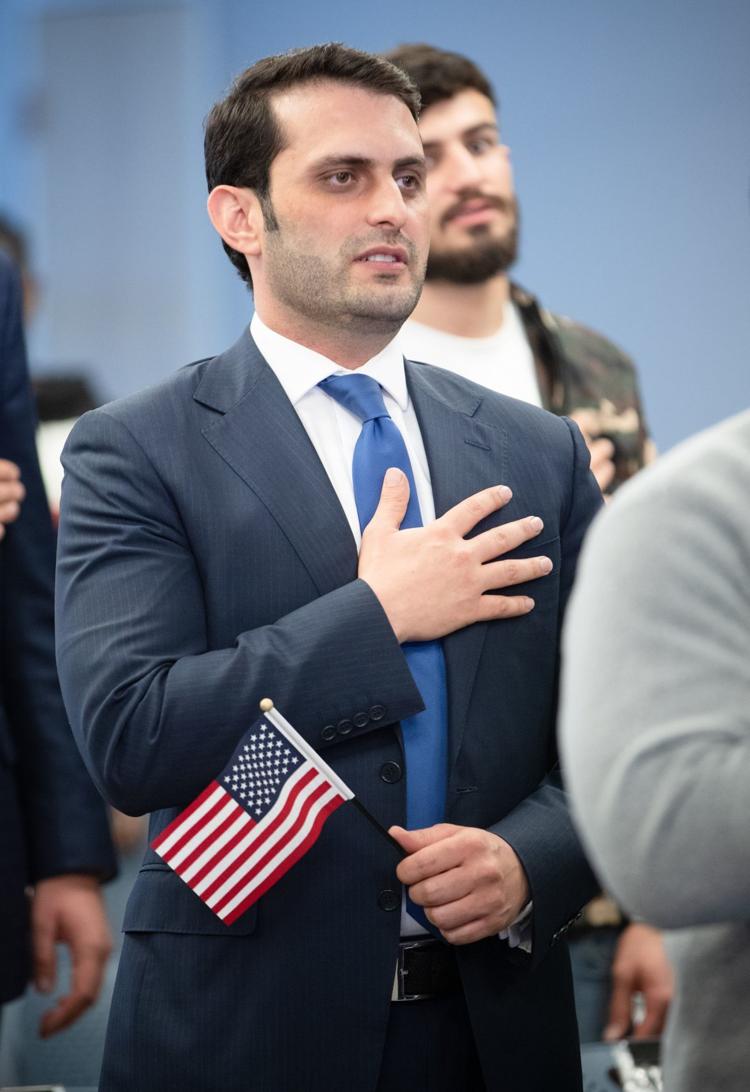 Yet for 32-year-old Mohmand, nothing about the past week seemed normal or like politics being politics. The political refugee from Afghanistan wondered for the first time whether his sons would be safe at their west Omaha public school come fall. He couldn't help but speculate about what "send her back" could mean for him.
"Today in 2019, sitting as a U.S. citizen, I have fear for myself, for my children," said Mohmand, who most likely saved American lives in Afghanistan by reporting a plot to kill officials inside the U.S. Embassy. He became a U.S. citizen late last year, and my former colleague Matthew Hansen has chronicled Mohmand's story in this newspaper.
Mohmand has used those columns as proof to strangers that he's not some kind of terrorist, as he's been called, including once right outside his northwest Omaha house. He was talking to his sister in their native Pashtun. Two men loudly said something along the lines of: Terrorists are EVERYWHERE these days.
Mohmand loves America and said "this country gave me back my life." He believes in American ideals and in the goodness of his neighbors. After sharing the name-calling episode on the neighborhood social media app NextDoor, he got flowers, baseball tickets and words of encouragement. But he wonders how secure he really is here and what his neighbors might have thought of him had he not had newspaper clippings to show.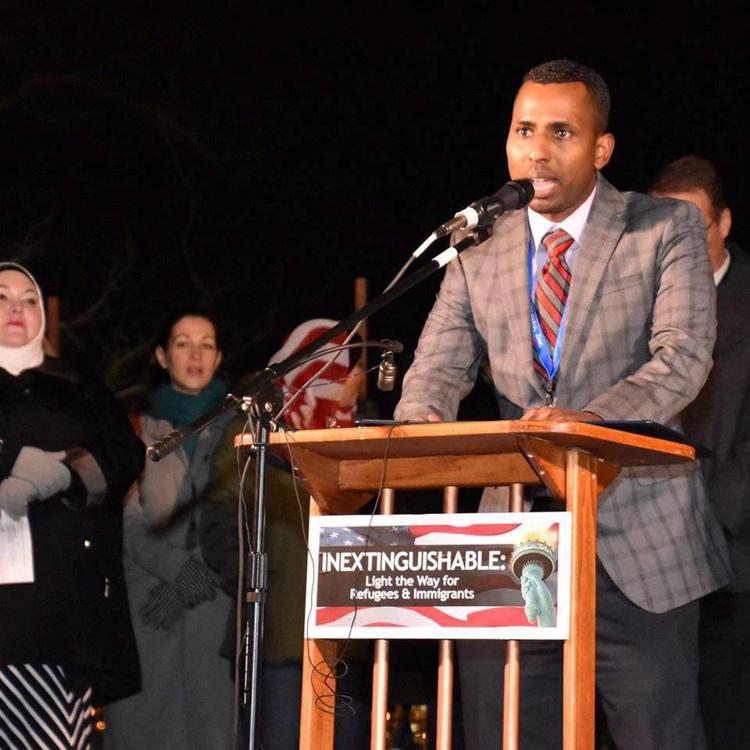 Dekow Diriye Sagar feels the same. The 35-year-old former refugee from Somalia is a U.S. citizen living in Omaha. Reached by phone, Sagar said if Omar, a sitting member of Congress, is a target for suggested deportation, even rhetorically, what does that mean for ordinary Joes like him, and particularly for less-educated, less-fluent immigrants?
Plus, he sees an administration that's not just "talking" about sending people back — but actually doing it, he said, citing Trump executive orders that trapped people in airports in early 2017, slashed incoming refugee numbers and imprisoned asylum-seekers.
"When you're being told, 'You don't belong here,' to many, it's a threat," he said. "And we take it as a threat."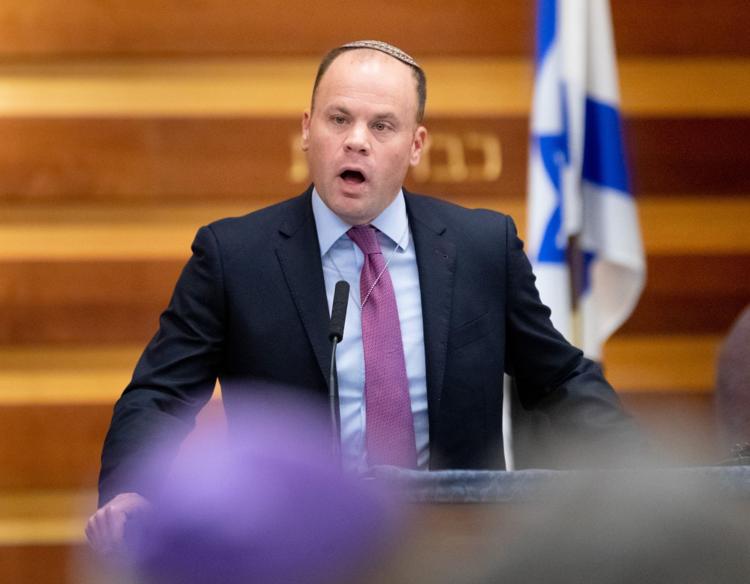 Steven Abraham, the rabbi at Omaha's Beth El Synagogue, felt that Trump's remarks echoed white supremacist and nationalistic statements of 1930s Germany. And he fretted, given last year's shooting at a Pittsburgh synagogue in which 11 were killed and seven were injured, that Trump's remarks could be taken by someone as permission to commit harm.
Where does the language lead? asked Abraham, noting that the accused shooter in the Pittsburgh case was anti-immigrant and wanted to inflict harm on Jews helping immigrants.
The president and his defenders have noted that Omar herself has used offensive language and said that her political stances are the target here, not her nationality or race.
Omar, a Muslim who made Minnesota and U.S. history when she was elected last year, had criticized Israel using language associated with anti-Semitic tropes. She was publicly chastised by Democrats and apologized.
Abraham said he sharply disagreed with Omar's views on Israel but that didn't mean that she deserved Trump's attack on her nationality, saying two wrongs don't make a right.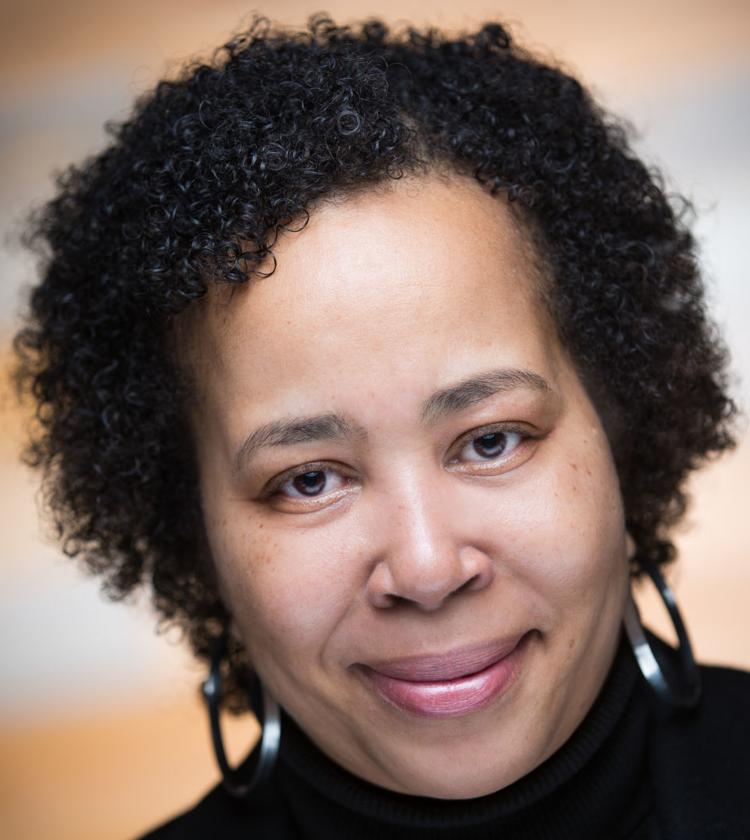 Cynthia Robinson heads up UNO's black studies department and said there's a history behind the sentiment of Trump's Sunday tweets. This idea of going back to where you came from, she said, is "a dog whistle" to suggest that "you are not good enough to be here" and that America belongs to the white European settlers and their descendants.
"It's all the way racist," she said, noting that the charge, go back to where you came from, has been leveled at her in the past.
Sitting at the Hy-Vee table, I couldn't help but wonder: How might this breakfast club talk have changed if UNO's Robinson or the rabbi from Beth El were at the table? Or Sagar from Somalia or Mohmand from Afghanistan? The perspective missing in this intellectual discussion of race and politics was, of course, the perspective of the targeted: A person of color. An immigrant. Someone who would take a Trump tweet as a gut-punch.
Atherton had invited me to Friday's discussion and a broader one occurring Saturday hosted by the Free Speech Society. That group meets monthly and tackles issues with ground rules and structure to really get people thinking. It's worked with Atherton, who leans conservative but, after hearing from proponents of medical marijuana, changed his position. This suggests a willingness to listen.
It helps if there's a wider array of voices at the table.