I had to make a confession to the famous, accomplished novelist, journalist and — in her most recent role — head of a national anti-censorship organization that is willing to take on U.S. presidents.
Look, I told Jennifer Egan by phone Monday in advance of her free, public talks in Omaha on Thursday and Friday at Kaneko downtown.
Before we get into your 2017 highly acclaimed novel (which I bought my boss and mother for Christmas and own two pristine copies of), your 2011 Pulitzer Prize for "A Visit from the Goon Squad" (which my book club read and loved years ago), your magazine articles, your work with PEN America, a lawsuit against Donald Trump ... out with it!
I didn't read "Manhattan Beach." And while I did read "Goon Squad," it was when child No. 3 was still in diapers, and she's now 9½.
It felt good, the way confessions do, to get that off my chest so Egan was clear she was dealing with a blank slate. But this penitent was seeking more than absolution. I needed advice.
I didn't read "Manhattan Beach" because reading fiction seems suddenly to have become too impossible. Seems frivolous in these fraught times. Seems tedious when there's ... Twitter.
Reading actual books not for work has seemed too uphill, too selfish, too focused, too, too, too, too ... and at some level, I knew the way you know, by eating junk and not exercising, that an unopened book is bad for your health. Help!
Egan graciously let me off the hook while also offering free therapy.
"We all feel that threat to our concentration," said the 56-year-old, who writes her novels in longhand. Before "Manhattan Beach" was a 438-page book, it was blue-black ink on yellow legal pads. Around 25 of them.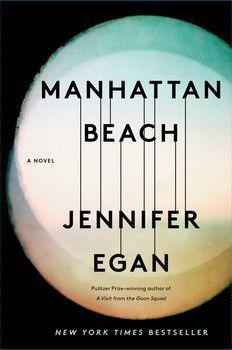 The writer, who types her long-form, nonfiction magazine articles on computers like most journalists I know do, prefers pen on paper in order to disappear fully in the story unspooling in her mind. Words on a blinking computer screen, even a locked-down screen with no siren call from Safari, are in themselves too distracting.
Egan is OK with jamming out the story with pen on paper, even if — as she discovered with Draft 1 (of what would be 50) of "Manhattan Beach" — the result is less than perfect.
"Caricaturish people, horrible dialogue, stupid and obvious moves, blundering historical context," she told the writer Alexandra Schwartz for a profile piece that ran in the New Yorker in 2017. "When you put that all together, you end up with something that's truly nauseating. And I mean that literally. I felt physical illness reading my own work."
I felt relief reading that quote before our phone chat Monday. Here was a human being, being human. I knew then Egan would forgive me for not having read most of her works. And I knew she might have insight about the act of reading. And the act of not reading.
Egan, who once dated Steve Jobs, didn't completely blame the late inventor's baby, the iPhone. She did say all this tech creates traffic jams in our brains, and we need to be more intentional and disciplined about how we approach distraction, and that resuming a fiction reading habit is not out of reach.
Humans are adaptable. We do get off the couch and start walking, then jogging.
Egan also dangled this carrot about fiction-reading, a carrot so tantalizing and necessary right now.
Fiction, she said, is the only art form that allows one to dive into a character's head. That act of diving helps us escape, which is something that once was prescribed for traumatized World War I vets, according to a reposted reading-is-good-for-you article I just saw (on Twitter, no less) in the New Yorker.
Reading, as Egan reminded me, forces us to deal with points of view we might not like or understand or agree with because we are placed squarely in the consciousness of another person, the protagonist. This person can be good, bad or ugly, or, in the cases of most people, some combination of all three. Being in someone else's head makes us less lonely. And it builds empathy — which is a trait decidedly in short supply.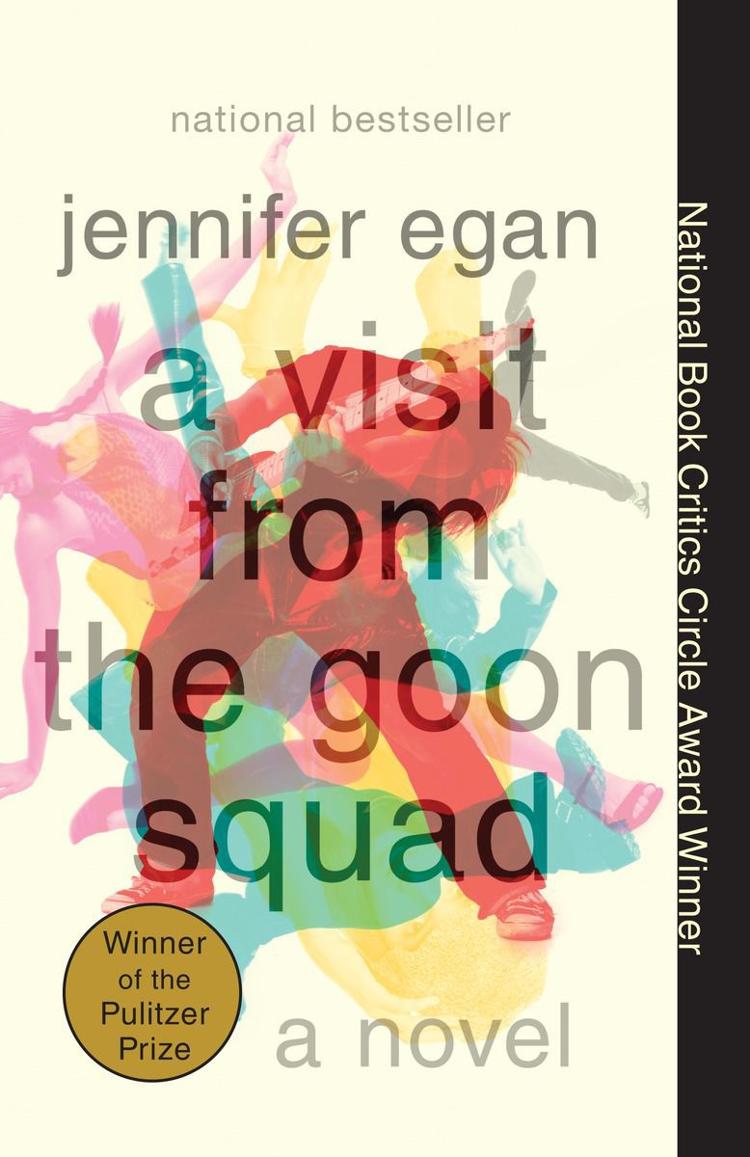 This is important not only for the reader, but for people in that reader's orbit. In other words, reading fiction is really good for you and really good for society and might be part of the cure for what ails our angry-retweet-and-react world right now.
Which brought me to the subject of President Trump, who has attacked the news media in general, news outlets and journalists specifically and finds nine ways until Sunday to hammer home the point that any news he doesn't like can't be real.
PEN America, which Egan will talk about Friday, is a New York City-based nonpartisan nonprofit that supports writers and free expression and, because of Trump's activities involving news media, is suing this president.
"We believe ... that President Trump's threats and punitive actions infringe upon the First Amendment Rights of our members," she wrote in 2018 in a statement on PEN America's website. "Worse, they imperil our free press — one of the cornerstones of a healthy democracy."
Egan told me she wants to be crystal clear that PEN America, whose founding members included Willa Cather, is not an anti-Trump organization, but a 7,200-member "pro-literary-expression and free-expression organization." To that end, she said, she speaks about free speech on college campuses, the need for conservative voices to be heard and overreach by the left, too, that winds up silencing voices.
The group protested the Obama administration's use of surveillance through the National Security Agency and tried to fight that administration's prosecution of journalists to clamp down on government whistleblowers and leakers.
The genesis of PEN International was to promote understanding through writing. When PEN was founded between World Wars I and II, its first president called on writers to be "trustees for human nature."
"If we are narrow and prejudiced, we harm the human race," English novelist John Galsworthy apparently said in remarks posted on PEN's website. "And the better we know each other ... the greater the chance for human happiness."
Most of the interview had to do with writing: how to, where, when and Egan's ability to both disappear into make-believe and produce journalism on important subjects. I was also dying to know what it felt like to win writing's highest prize, the Pulitzer, and if that made it easier or harder to put pen to paper again.
Egan said she's served on awards committees and called awards "arbitrary," and said her Pultizer was the result of luck; she was lucky enough "to please the right group of people at the right time." It did stop her, though, during her writing of "Manhattan Beach," and it almost derailed her when she said she felt like an impostor.
"If you mistake that for genius or some sort of iconic elevation, you are really headed for some trouble," she said, and I nodded while also thinking I'd risk trouble for some iconic elevation.
Then she told me what she loves about writing fiction, which is what I remembered loving about reading it:
"Feeling like doing something I haven't done before."
Photos: Thought-provoking murals enrich Omaha walls and buildings
Omahans sure love their murals. Check out these pieces of art — space aliens, octopuses and vegetables, oh my! — you can find all over the city.