I couldn't take the bickering anymore. So after the piano lesson one recent day, I stood outside our minivan and invited my two youngest children, ages 11 and 9, to walk home.
It was only a mile. It was in a neighborhood they know well. The weather was perfect. Kids have legs. Mothers don't need to hover. Etc.
But I have replayed this scene every day for the past week after hearing the nightmare news of two children dying on metro area streets after getting struck by vehicles.
Abby Whitford of Bellevue died Aug. 22, two days after a car hit her when she tried to walk across the main street in downtown Papillion. Jaycoby Estrada died Aug. 23 when a semitrailer truck hit the bike he was riding in Blair.
The back-to-back deaths highlight an arguably hidden issue: More people on foot and on bike are being killed by cars.
"I feel beat down," said Julie Harris of Bike Walk Nebraska, after hearing of two more children struck by cars elsewhere in the Omaha area. Those children turned out to be OK, but Harris said she "can't take much more of this."
Cars and people have had an uneasy and, at times, fatal relationship. Car accidents are a leading cause of death; 230 Nebraskans died last year, including 24 pedestrians. That's a 62% jump in pedestrian deaths from the prior four-year average.
Nine pedestrians have been killed this year so far, on par with this time last year, setting up 2019 as another potentially high pedestrian death year.
Six of the nine deaths occurred in the Omaha metro area: downtown, South Omaha, Ralston, Bellevue, Papillion and Blair.
There can be numerous factors involved in any fatality involving a motor vehicle: Speed. Weather. Seat belts. (Memo to rural Nebraskans: Buckle up. Seven of every 10 car fatalities in Nebraska occurred in rural areas, most often on highways and most often because people aren't wearing seat belts.)
Distraction is a major factor. It doesn't take a transportation expert to reveal what is evident at just about every red light: that the driver in the next lane has his face in a phone.
Plus cars these days have more doodads like navigational tools, satellite radio and movie screens to take a driver's eyes off the road. Throw in the old stuff: Putting on makeup, listening to kids argue in the back seat, adjusting the radio, eating a sandwich.
Papillion Police Chief Scott Lyons said it seems like today's drivers are in their private cockpits, less engaged with their surroundings as they try to get from A to B as fast as they can.
This goes for some cyclists, joggers and pedestrians he's seen who, earbuds in, are similarly encapsulated in their own worlds, unable to hear potential hazards coming their way.
Lyons and Blair Police Lt. Aaron Barrow declined to give any detail about the children's deaths. They said investigations are ongoing, and more details are likely to come out in a couple of weeks.
Both bemoaned these challenges: Increased congestion. Traffic counts through main thoroughfares are double the growing communities' populations of 23,600 for Papillion and 8,100 for Blair. Not enough officers to respond to the top 911 complaint: speeding or dangerous driving.
Lyons called it "an ever-continuing project of slowing people down," and Barrow pointed out the heavy semitrailer truck traffic Blair must contend with.
Sign up for World-Herald news alerts
Be the first to know when news happens. Get the latest breaking headlines sent straight to your inbox.
"We have cattle trucks. We have train trucks. We have rock trucks," Barrow said. "Close to 80 trains a day come through Blair. There is a real high volume of large-wheel traffic when you have this many state highways."
Blair has four: Nebraska Highways 91 and 133 and U.S. Highways 30 and 75. The town's proximity to Omaha, to ag and other plants and to the Blair Bridge over the Missouri River to Iowa make it a major pass-through for freight traffic. Three of those highways feed into downtown at the intersection where Jaycoby was killed.
The intersection is quaintly called 19th and Washington, but it's also the intersection of Highways 91, 30 and 75. Here, at 8:15 on a Friday morning, the 11-year-old headed his bike north, attempting to cross five lanes of traffic.
This is not an easy prospect, as I discovered on a recent morning.
This intersection is fast-paced, busy and confusing.
There are no painted crosswalks, and no painted lines showing vehicles where to stop, requiring any pedestrian to cover a wide street geography. The area is a magnet for heavy equipment and semitrailer trucks: I counted 20 semitrailers alone in a five-minute span around 10:30 a.m.
And there were no warning or pedestrian crossing signs that might cause a driver to think twice about how fast to take turns. Only a vigilant driver or someone aware of this community's heartbreaking loss would notice a roadside memorial that sprung up on the southeast corner.
Would flowers and a cross slow people down? It didn't appear to on the morning I was there when I saw semitrailers negotiate left-hand turns quickly.
It was clear this gateway to small-town Blair's downtown was for trucks and cars, not people and bikes. It was challenging for me to cross, let alone what it must be for a child.
The Papillion street where Abby Whitford was killed had fewer lanes (four) and just one highway, Nebraska Highway 85, also known as 84th Street, also known as Washington Street.
Harris' group, Bike Walk Nebraska, said that drivers might not be accustomed to looking for children crossing streets. She said the percentage of children walking or biking to school has dropped dramatically over the years, which a federal survey shows.
That rate has plummeted from about half of school-age children in 1969 to about 10% today. There are many reasons behind this, including the loss of neighborhood schools and the increase in car volume.
Harris said if parents sense that the walking route is unsafe, they tend to drive, putting more cars on the road and fewer children on sidewalks, when there is safety in numbers. The more people are walking or cycling where cars are, the more drivers are used to seeing them.
The problem of pedestrian deaths is national. My colleague Jeff Robb reported this six months ago and it bears repeating: The monthly toll of pedestrian deaths is the equivalent of a jumbo jet crash that kills all its passengers, according to Smart Growth America.
That organization gave these reasons for higher pedestrian deaths: more crashes involving SUVs and light trucks, increased fatalities at night and street design that prioritizes cars over people.
This puts parents into a bind. We want our children to learn how to navigate the world. They can't live in a bubble. And yet the world today is different from how it was in the 1980s, when I walked or biked anywhere as a kid because it was either that or not go. Parents didn't schlep kids around as much then.
Jeni Campana, spokeswoman for the Nebraska Department of Transportation, said parents need to model safe driving: seat belts on, phones down, eyes on the road. Similarly they need to educate children about being aware of their surroundings when outside vehicles.
Harris said families need to develop a culture of walking and biking — and safety.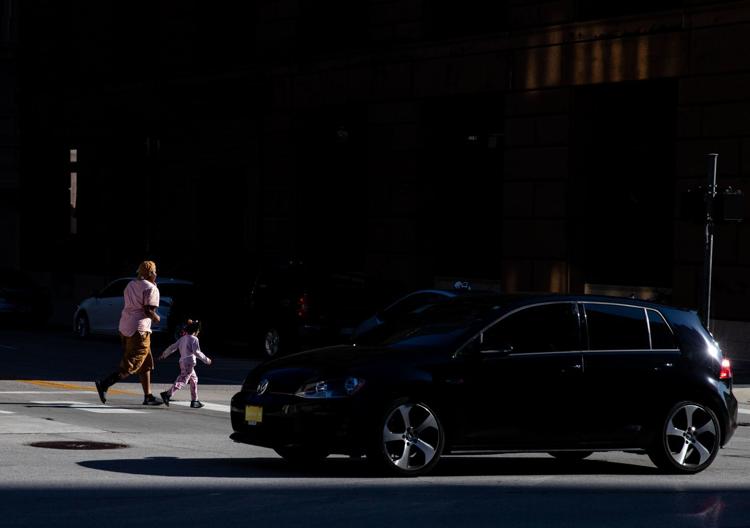 My family lives in midtown near the Cathedral where neighborhood streets are single-lane and major intersections have crosswalks and lights. But the walk home from the piano lesson meant my children had to face the busy and sometimes blind intersection at 40th and California.
When I told the kids to hoof home, they stared at me, incredulous. My son, 11, glowered then ran off, leaving his 9-year-old sister in the dust. She began to cry: "But I don't know how to cross STREETS!"
My inner Grinch surfaced: It's time to learn. I then steered the van slowly, making sure they got home safely.
I still have my children walk places, but I remain haunted by the deaths of sweet Abby and Jaycoby. I'm haunted because I'm a parent and that kind of loss seems inconceivable. I'm haunted because I'm a driver, and in that role I could potentially place perfect strangers in harm's way.
It's a role all of us have some control over. We might not yet know exactly why two children died on our streets, but let their deaths raise this question for all drivers: Can we drive as if lives depended on it?
Dodge Street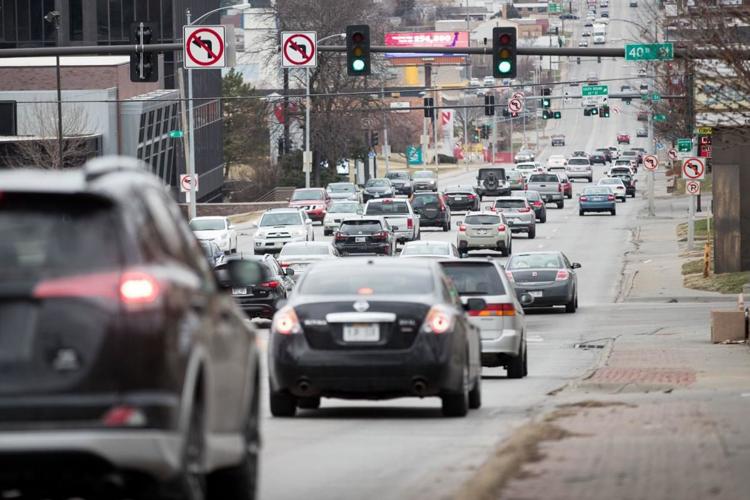 Jones Street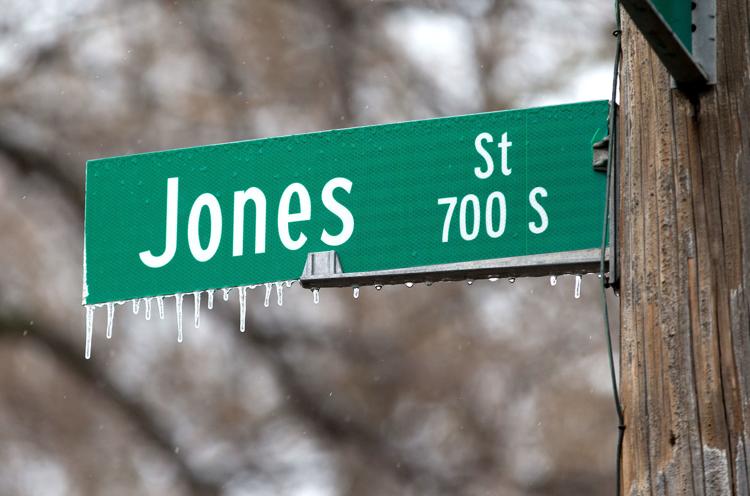 Johnny Rodgers Street
Capitol Avenue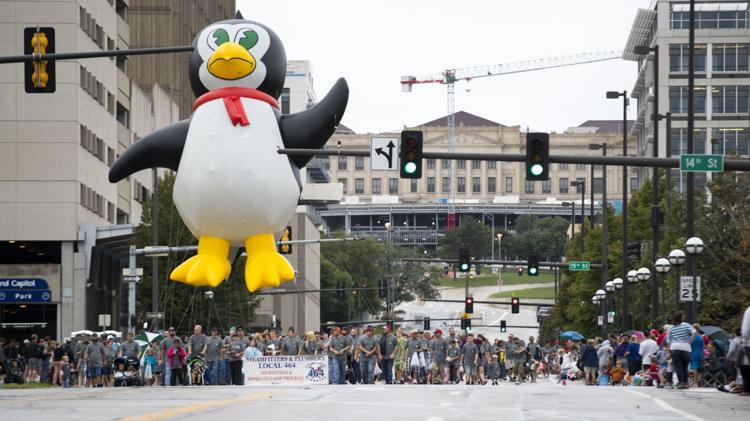 Mike Fahey Street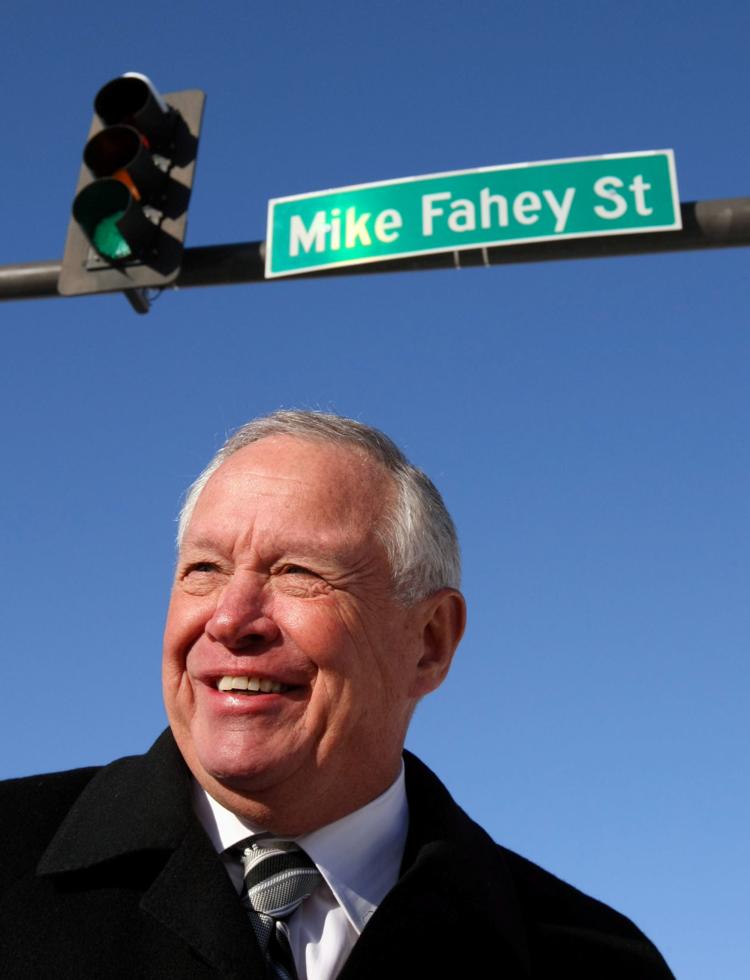 A.V. Sorensen Parkway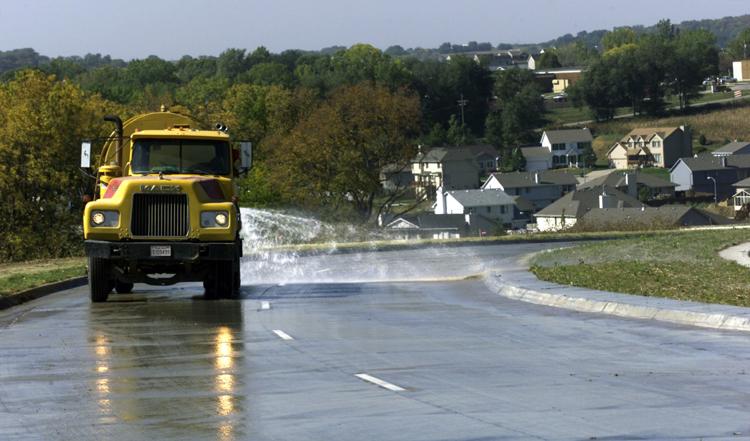 Farnam Street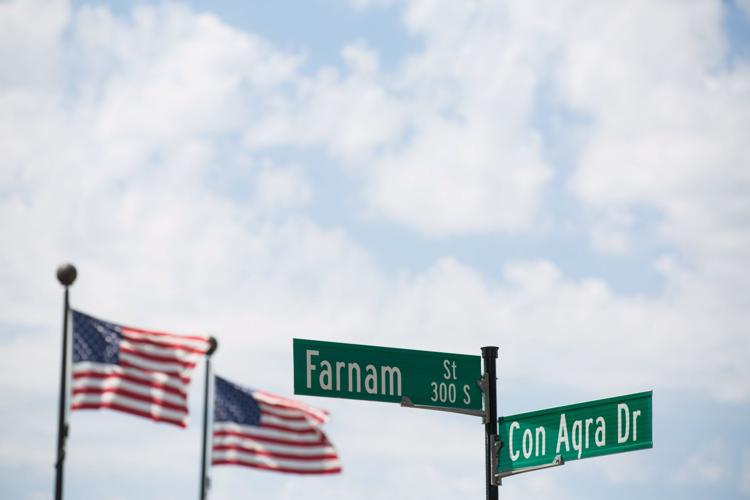 Bob Gibson Boulevard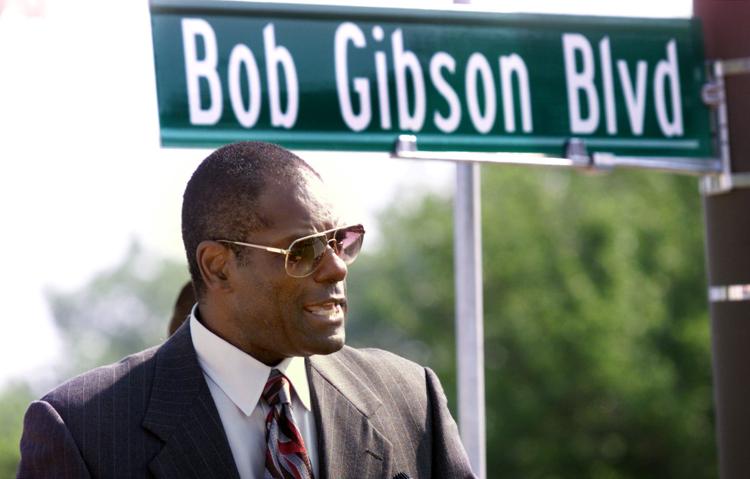 Neal Mosser Boulevard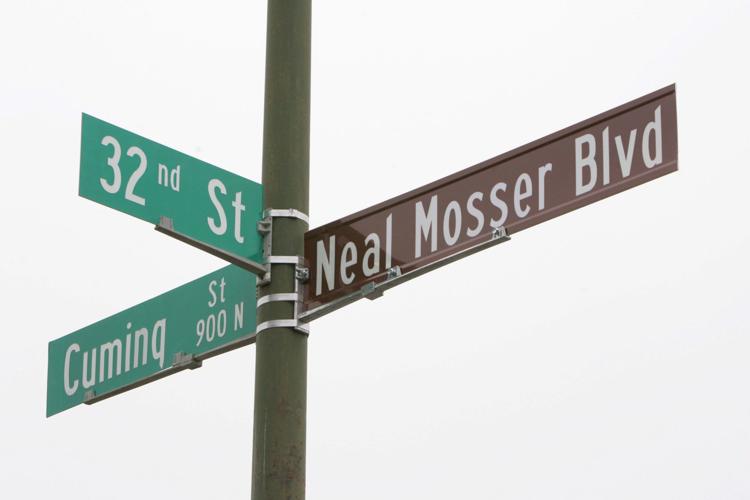 Bud Crawford Street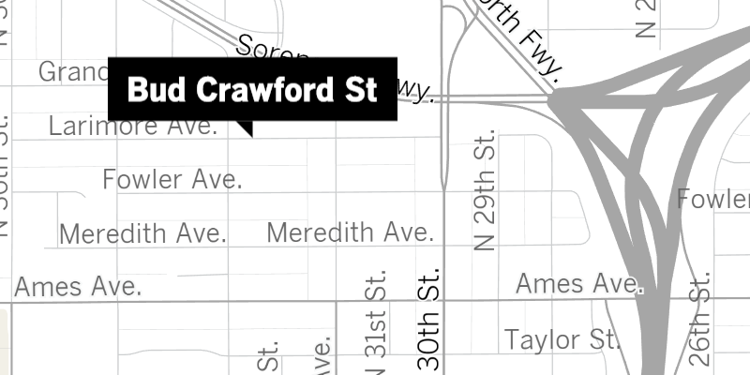 Millard Avenue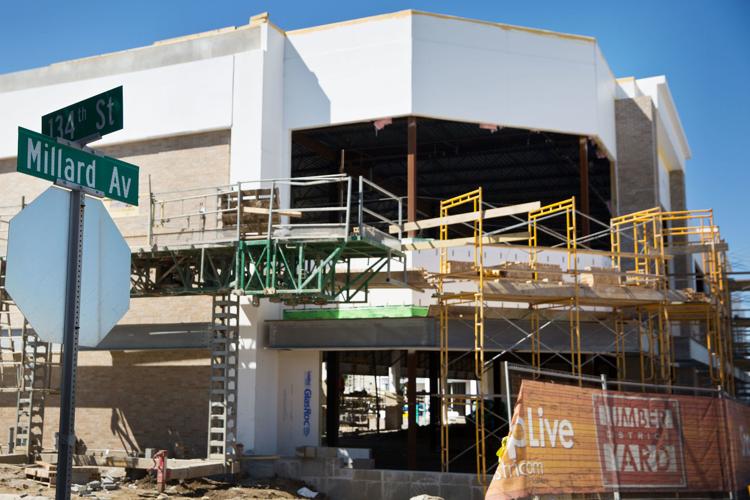 Carol Van Metre Lane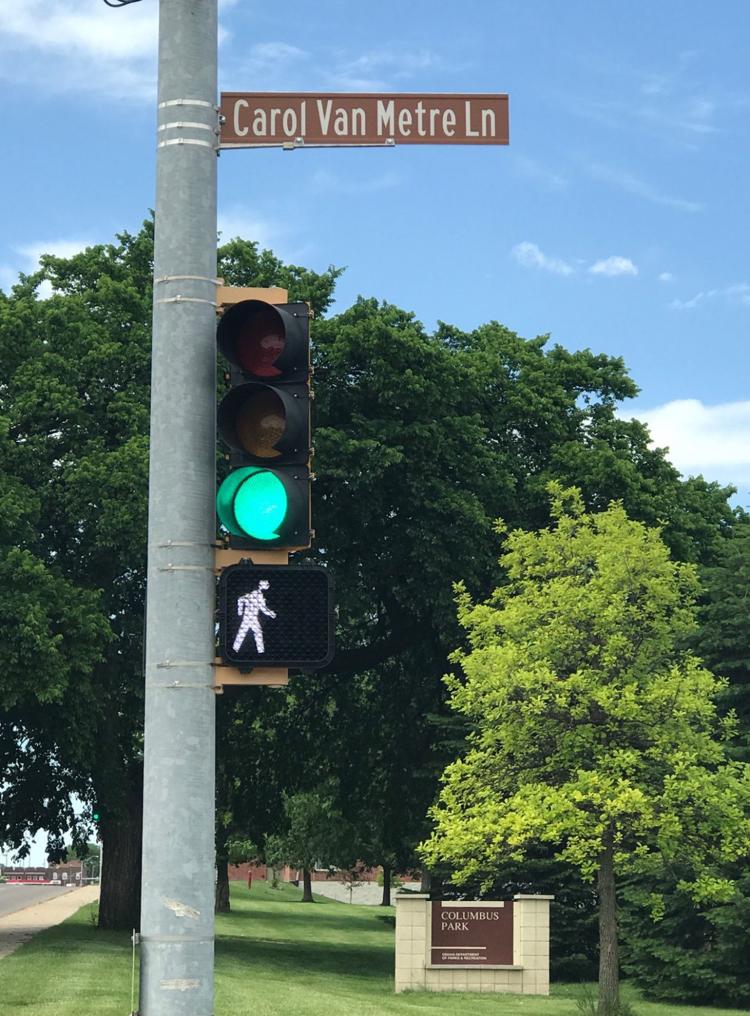 College World Series Avenue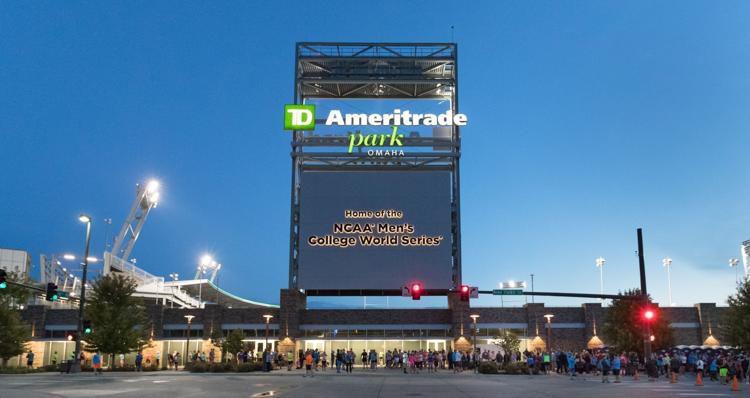 Dave Rimington Street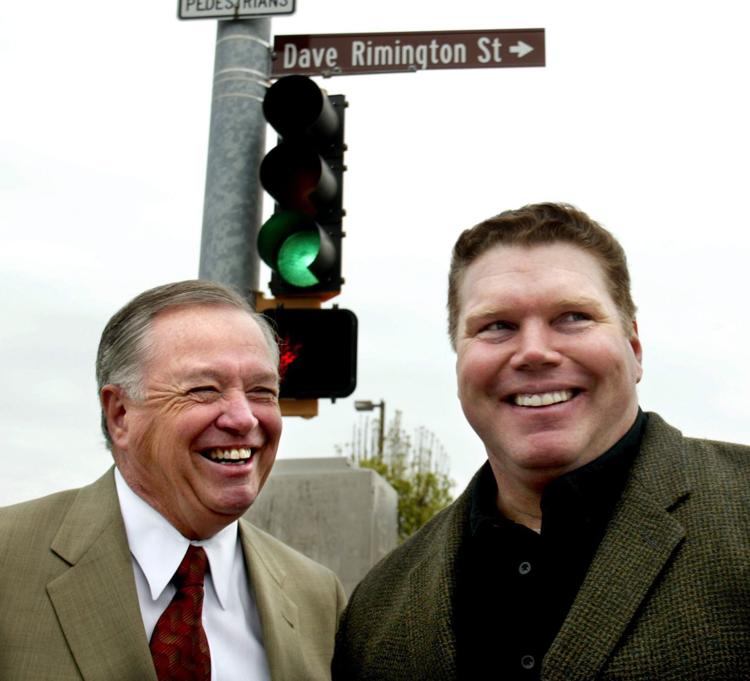 Boyd Street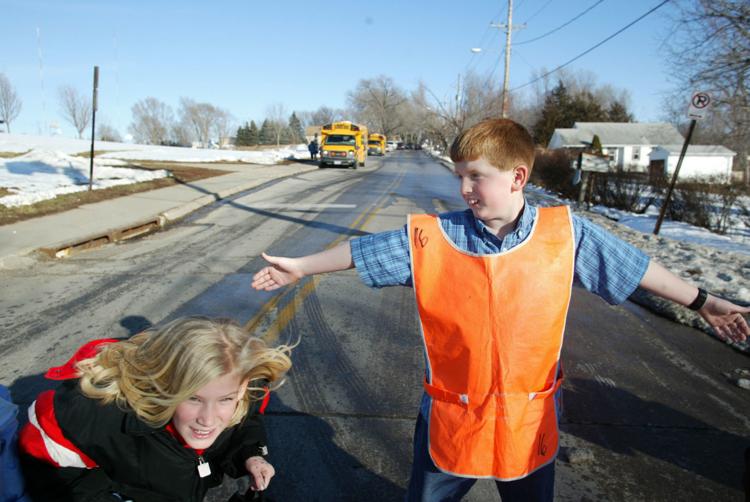 California Street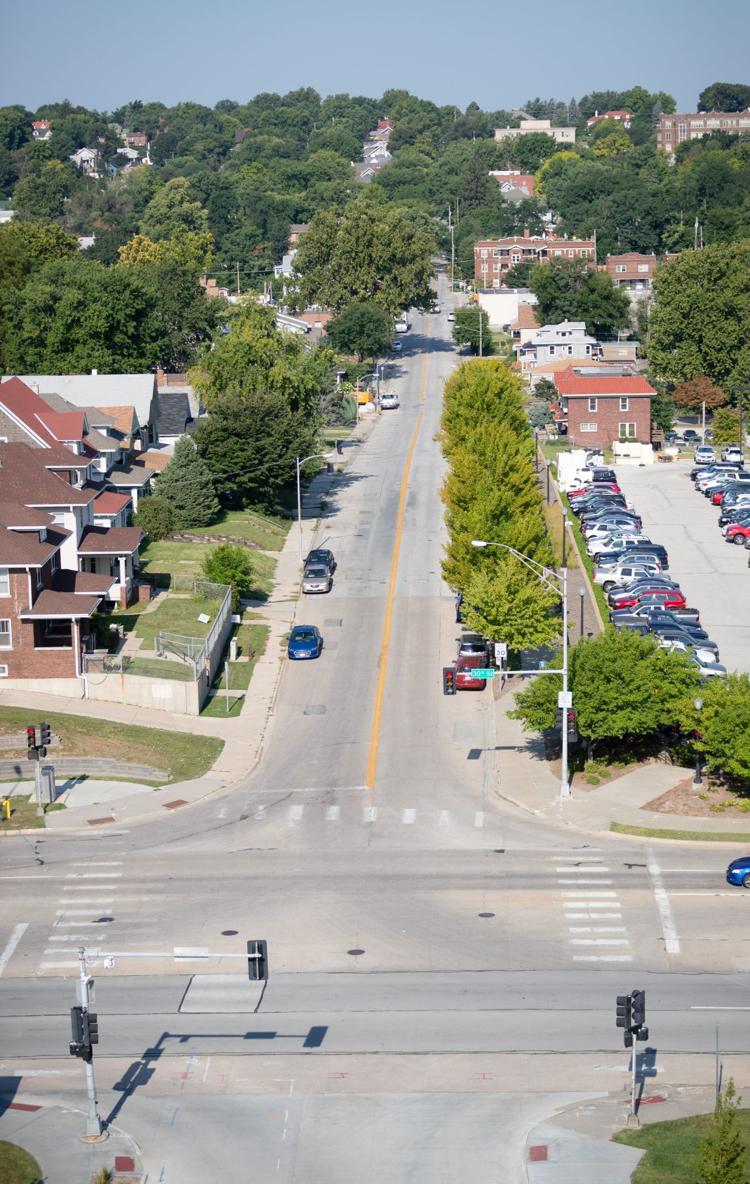 Cuming Street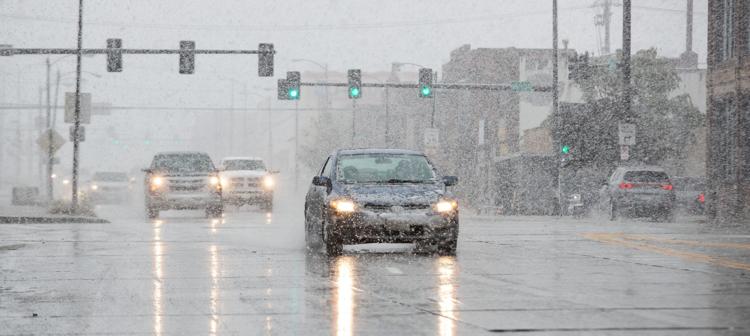 Harney Street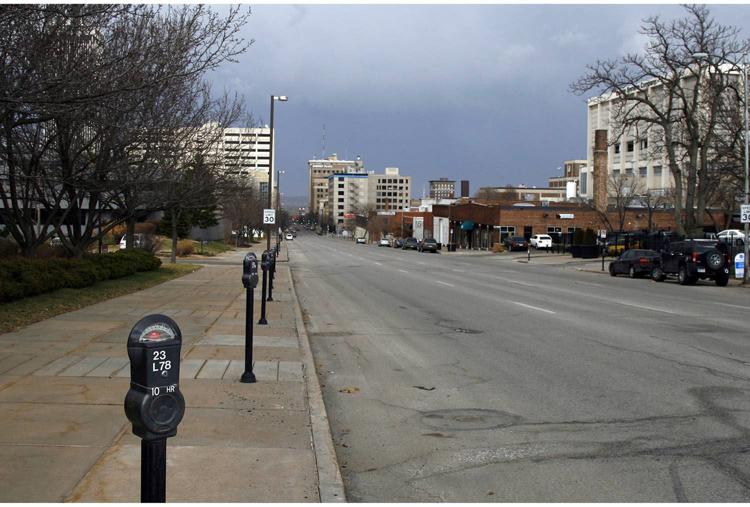 Kyle Wayne LeFlore Street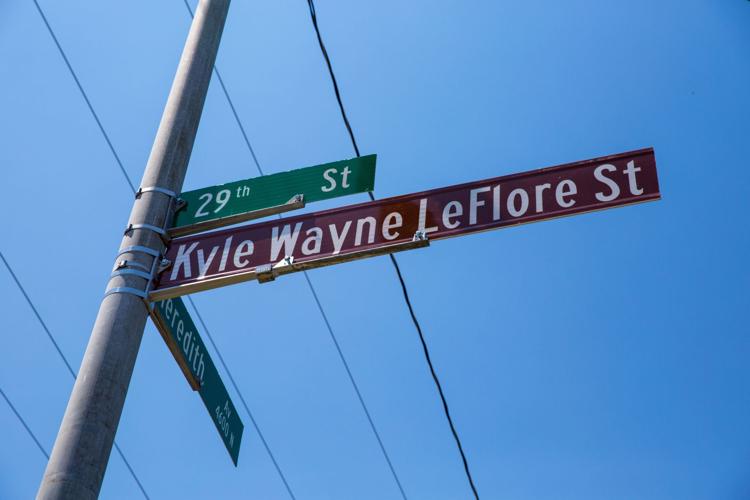 Marlin Briscoe Way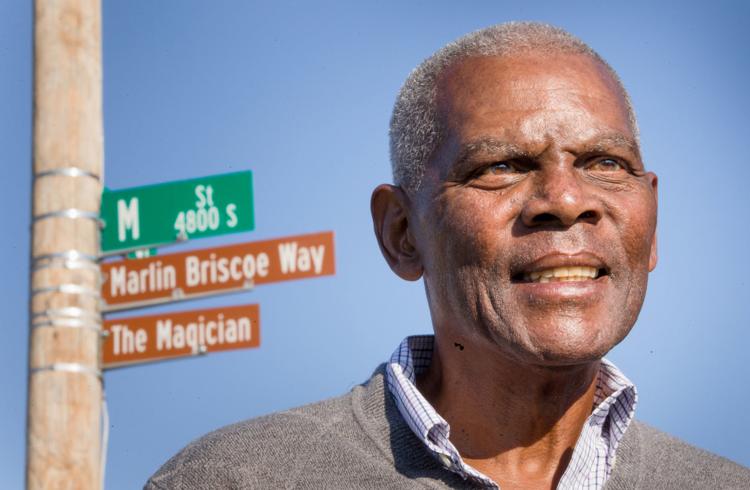 Military Avenue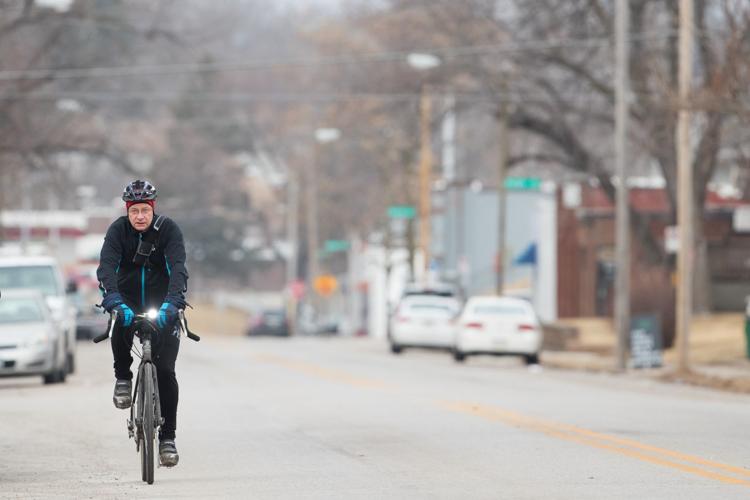 Minne Lusa Boulevard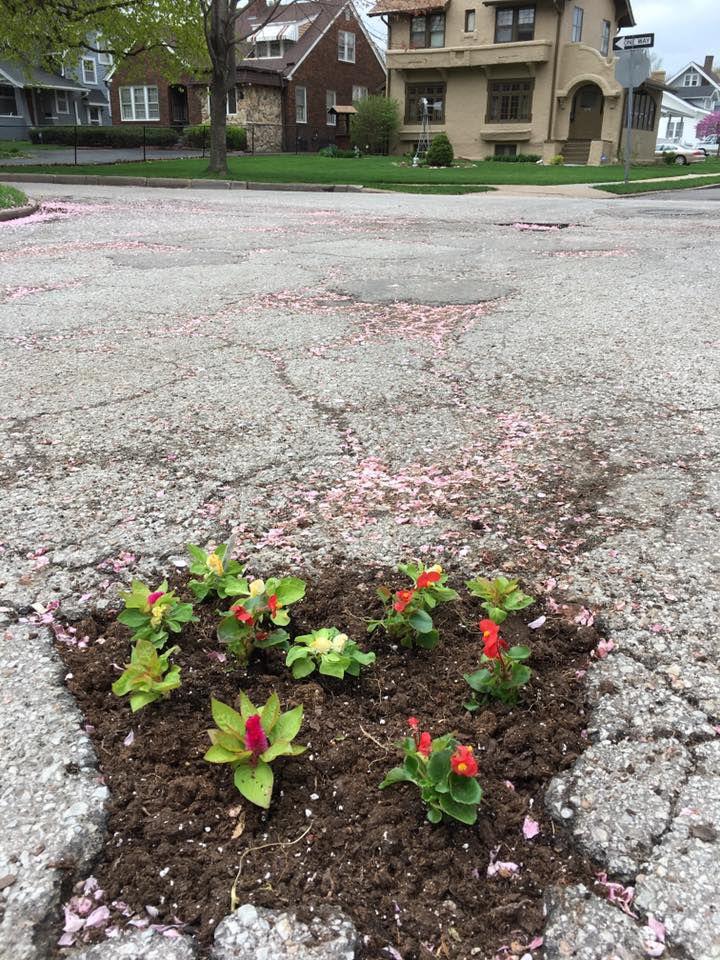 Paxton Boulevard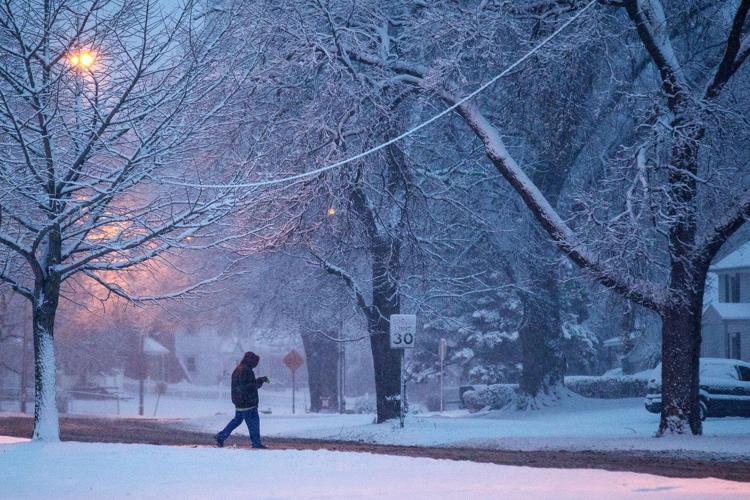 Poppleton Avenue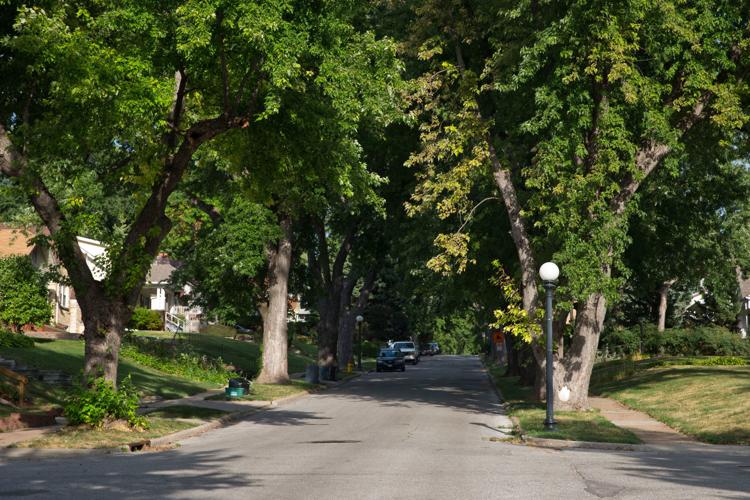 Saddle Creek Road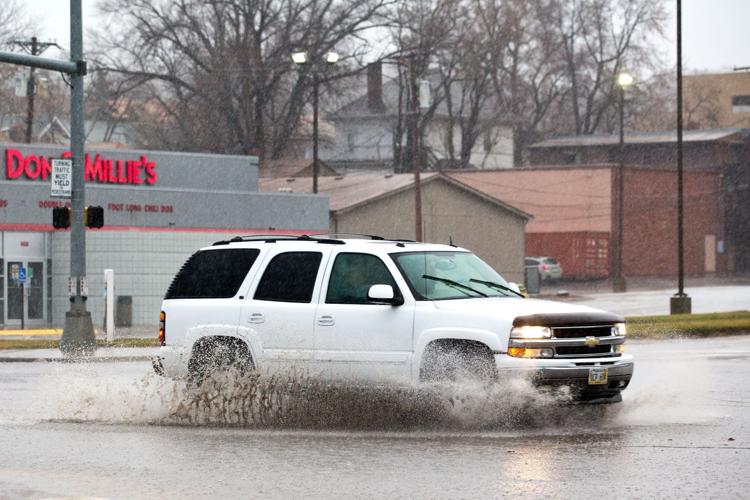 Woolworth Avenue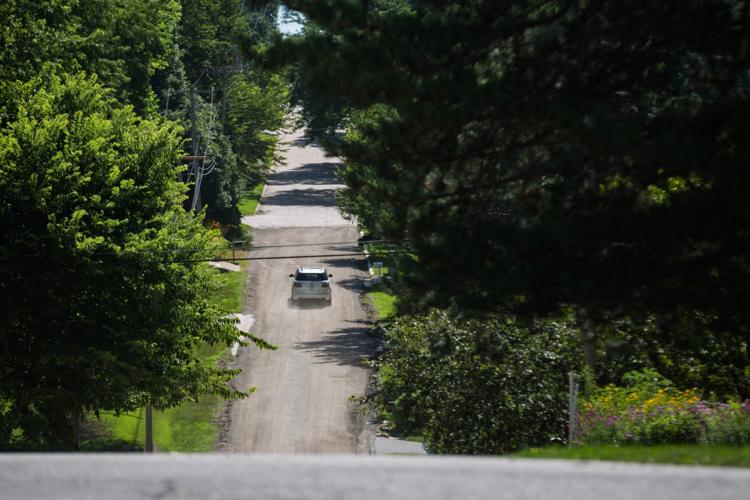 Fred Astaire Avenue