The question stayed with Dan Crouchley for most of his life. What happened to Uncle Dud?
He asked it as a child. He asked it as an adult. He asked it so many times and in so many different ways that the question about the handsome World War II pilot he never got to know, the one presumed killed in battle, became more than a question — it became a quest.
This quest would take years of dogged pursuit. It would take the invention of the Internet and the fall of the Iron Curtain. It would take serendipity and unwavering faith that Dan would, someday, discover the answer.
Today, some 75 years and six days after 1st Lt. John Dudley "Dud" Crouchley's plane went down in the mountains of Bulgaria, that answer is spread out on Dan Crouchley's dining room table in west Omaha. In photographs and documents, in maps and medals, in pieces of twisted metal and broken Plexiglas is the story of what happened to Uncle Dud.
It's an American story, on this Independence Day holiday. It's a story of duty, of purpose, of sacrifice. And it is a story of how the value of a life matters. Still.
For years, the basic story of what happened to Uncle Dud was straightforward.
In 1942, Uncle Dud joined the U.S. Army Air Forces, as it was called then, and became a pilot. 15th Air Force. 485th Bombardment Group. 828th Bombardment Squadron.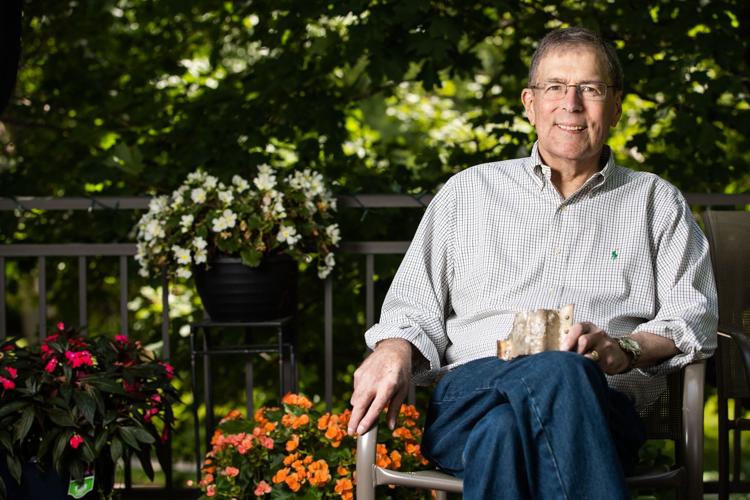 In 1944, Uncle Dud's bomber went down somewhere over Romania or Bulgaria. His B-24 had been part of a massive bombing mission in Romania that was met with German fighters in the air and Romanian anti-aircraft fire from the ground. Dud's plane was hit. With Dud at the controls, his nine crew members parachuted out and survived. But neither the aircraft nor the pilot was recovered.
Dud was declared missing. Then dead. He left behind a widow, pregnant with their only child, a son who would never know his father.
1st Lt. John Dudley Crouchley's name would be added to the tally of 400,000-some U.S. military deaths from World War II. His name would go on a memorial in Italy, where he was based.
His name would be given to his son. His name would be added to a U.S. government list of the missing. It would go on a stained-glass window his parents put up in his memory at their Catholic church.
And his name would be burned into the imagination of a boy whose father also had joined the Air Force, also had become a pilot, also had participated in bombing raids. But Col. Ted Crouchley, unlike big brother Dud, had come home.
When Dan would ask questions, what more could anyone say? Not even his father, Ted, then the base commander at Offutt Air Force Base, knew.
"When I'd say to my dad, 'What happened to Uncle Dud?' he wouldn't answer, quite," Dan said.
The horrors and sacrifices of war weren't subjects discussed much then. Families suffered with the understanding that sons went to war and some sons never came back.
The Crouchleys did try to look: Dud's father traveled to Georgia after the war hoping to learn more from Dud's surviving co-pilot. Dud's parents sought help from a Catholic mystic. Neither turned up much.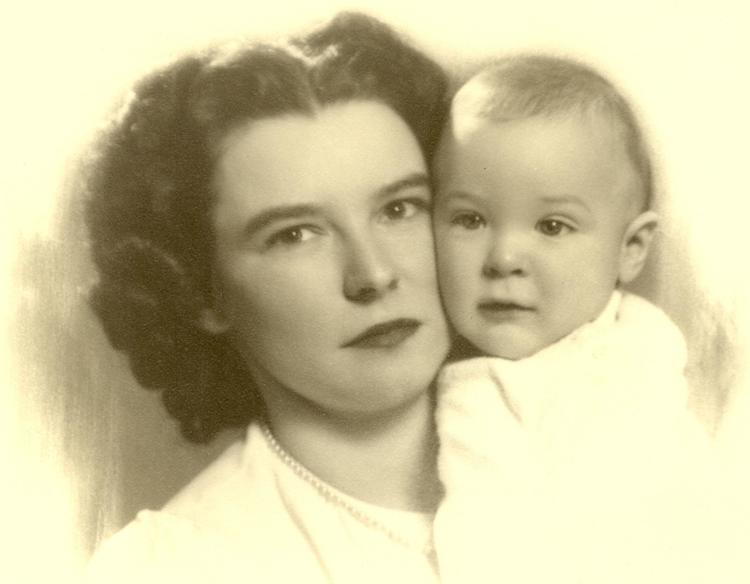 Dan's grieving widow named her son John Dudley Crouchley III. He went by the nickname "Sandy."
Sandy once said he'd go to Europe himself and find his dad, though he never did. And then Sandy died of cancer, leaving a daughter and son, John Dudley Crouchley IV.
No one had any answers. Dan got nowhere for a long time.
In 1992, Col. Crouchley died. Cancer. He was 72. His death prompted Dan to dig into his father's story and, in so doing, he wondered again about Uncle Dud. His father's diary offered a road map to the kinds of clues that must still exist about this uncle he never knew. There must be survivor diaries, official military accounts and other records. He began to look.
In 1997, the Internet was a new tool, one that offered to shrink the world and this quest. Dan, by now well into a career as an attorney, found a message board for people connected to B-24 bombers. He typed up the basics about Uncle Dud, the June day in 1944 when his plane presumably crashed and the names of his nine surviving crewmates. Into the void, Dan essentially asked: Anybody know anybody?
Around 2000, Dan heard from a survivor of the same Bulgarian prisoner of war camp where his uncle's crew had been taken. The camp was called Shumen, and this survivor, from Texas, was researching it. He was sending letters to Bulgarian newspapers. He would keep Dan posted.
In 2004, a Minnesota man, son of the nose gunner on Dud's crew, called with a big lead. The nose gunner's son also had been researching the Bulgarian prison camp where his father and Dud's eight other crewmate had been taken. The Shumen camp. He gave Dan this instruction: Sign up with the U.S. Department of Defense Prisoner of War/Missing Personnel Office, now the Defense POW/MIA Accounting Agency. This is the federal agency tasked with helping families of the missing get answers.
Dan joined in 2005 and was assigned a case officer. He started going to family meetings.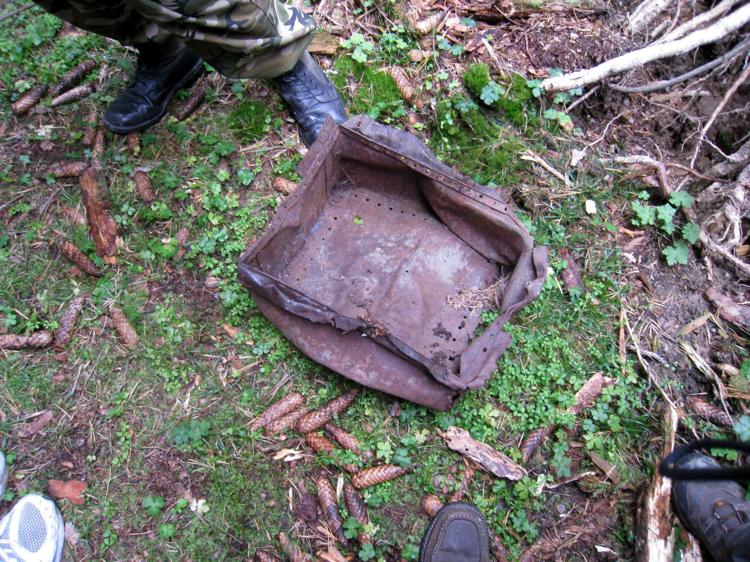 In 2005, the surviving former Bulgarian prisoner of war from Texas told Dan about a man and a book. The man was Stan, a former officer in the communist Bulgarian Army. He worked as a university professor in Bulgaria, spoke fluent English and had special interest in what happened during World War II. Stan told the Texan about a book called "B-17s Over Bulgaria." In the book were the names of Americans detained at Bulgarian prison camps, including Shumen.
In 2006, Dan was emailing Stan the Bulgarian especially after the nose-gunner's son from Minnesota sent Dan a list of names of Americans captured in Bulgaria during World War II. In Stan's book and on this nose-gunner's son's list are the names of the nine crewmen who had bailed out of the burning B-24 bomber flown by Dud. And near their names was the name of that crew's missing pilot, "John D. Krachuli."
"He calls me at work," said Dan's wife, Maureen, who then was administrator of the master's program in Christian spirituality at Creighton University. "He says, 'I think I know where he is.' "
The book offered eye-popping detail: "Krachuli," the missing pilot of the downed bomber, was likely buried near the crash site, about 2.5 kilometers, or 1½ miles, southeast of the village of Churen in the Plovdiv Province in the Rhodope Mountains.
This is a geography akin to the Appalachian Mountains. The spot is about 275 miles south of Bucharest, Romania, Dud's original mission target.
Dan knew. Uncle Dud wasn't lost anymore.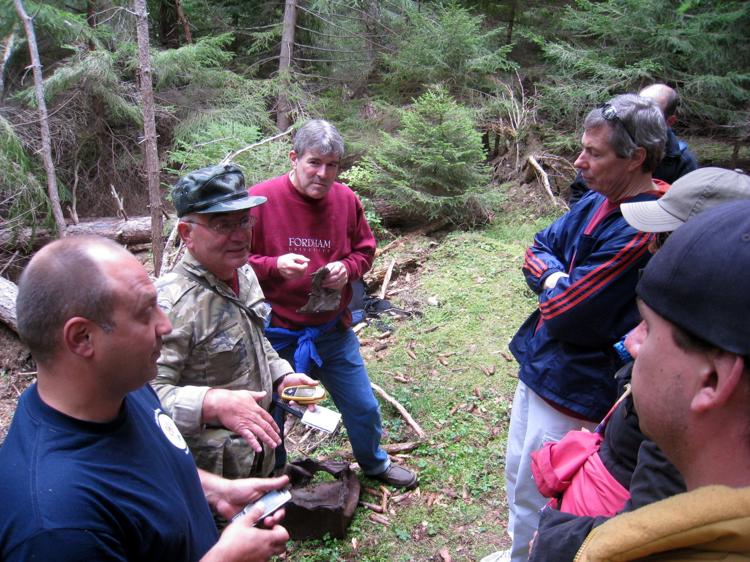 Even such a clue takes time to unearth. Bulgaria is not next door.
Stan the Bulgarian, aka Stanimir Stanev, offered to be Dan's boots on the ground. In 2007, he went to the tiny village of Churen. Locals knew exactly where the crash site was, and one took him there. Stan walked down a dirt logging road and into the forest for about 100 yards. On the floor he found what was left of Dud's B-24: pieces of metal and Plexiglas.
"Found it," Stan relayed to Dan back in Omaha.
In 2010, Dan and Maureen Crouchley left Omaha for Bulgaria to see for themselves. They first attended a special commemoration of World War II dead in Bulgaria's capital city, Sofia. They were special guests of the U.S. ambassador there. The ambassador and Stan, among others, then took the couple to that logging road near the village of Churen.
Dan scooped up airplane pieces and put them in his pockets. Then, saying a few words about family and reunion and being American, he dumped a vial of soil from the Nebraska and Rhode Island graves of other Crouchleys. Dud would not be alone out here, in this remote place so far from home.
This was a symbolic gesture, but in 2017 the DPAA got to work really proving it. The agency had previously conducted interviews, pored over reports and visited the crash site. With permission from the Bulgarian government, a U.S. recovery team spent seven weeks looking for the remains of 1st Lt. John Dudley Crouchley.
A 22-page report shows the lengths the team went to, with incredible detail about land elevation, soil depth and precise measures of the depressions made in the earth where the B-24's four engines had hit. The report describes interviews with elderly Bulgarians who recalled seeing the plane go down, burn and be scavenged for scrap metal. One recalled finding a human pelvis and burying that. The report also includes the facts that, although the actual grave might still exist nearby, no intact human remains were found.
But the searchers did not come up empty. In addition to airplane parts, they found parachutes and Crouchley's gold wedding band, inscribed with his wedding date. They found a crucifix that Dan believes had come off his uncle's rosary beads. And they found "osseous material" from human remains in the soil.
This material was sent to one of only two military labs that match remains to service member identifications. That base was Offutt. And the lab where Uncle Dud's remains were kept was one building over from where Col. Ted Crouchley's office had been during his commander years, 1968 to 1971.
Dan Crouchley had given the lab a cheek swab from Dud's only surviving brother, who since has died.
In 2018, the lab confirmed it. Perfect match. Lt. John Dudley Crouchley was officially found.
In 2019, the Crouchley family buried him. On May 2, Dan and Maureen flew with Uncle Dud's remains on a commercial flight to Providence, Rhode Island. On the tarmac in Omaha and then in Chicago, where they changed planes, the Southwest Airlines pilots made special announcements about the precious cargo aboard. Peering out their plane windows, Dan and Maureen were amazed to see airline workers standing at attention as the cardboard box containing the remains was moved from one plane to another.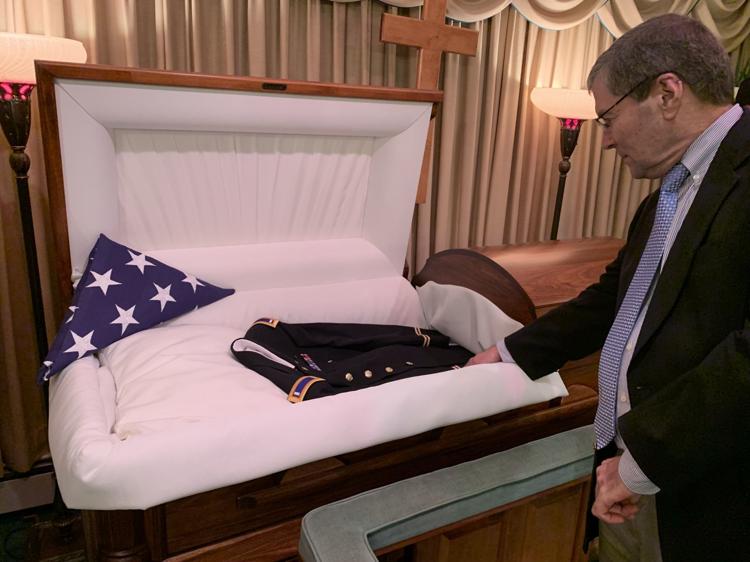 They were flat-out shocked upon landing in Providence. The local fire department had arranged trucks to spray the plane with a water cannon salute. The box was placed into a casket, covered by an American flag. A military contingent and their Rhode Island relatives, including Uncle Dud's grandchildren and great-grandchildren, were there to greet him. A procession of police motorcycles led them down an Interstate, closed for the occasion, to a funeral home in Bristol, Rhode Island.
Along the way, it seemed like everyone had stopped to salute the procession and pay tribute. The funeral drew a large crowd. Uncle Dud was laid to rest near his son.
What became immediately clear to Dan was that this quest was no longer personal. It involved people in other states and another country. It involved the U.S. military. It involved all these strangers. It involved ideals about duty and service and homecoming.
"It's an obligation. You could choose not to do this. Most countries don't do this," he said. "It reflects on the values the United States has not to leave anybody behind."
Dan Crouchley didn't just find his uncle.
The story is one of courage. On June 28, 1944, Dud was at the helm of a B-24 that completed its bombing run in Romania, in spite of the German fighters in the air and the Romanian anti-aircraft fire from the ground. Dud was at the helm on the return trip as other B-24s around them took fire and two fell. He was at the helm as his own aircraft was struck. First in one engine, then another engine. Then three of his men were wounded.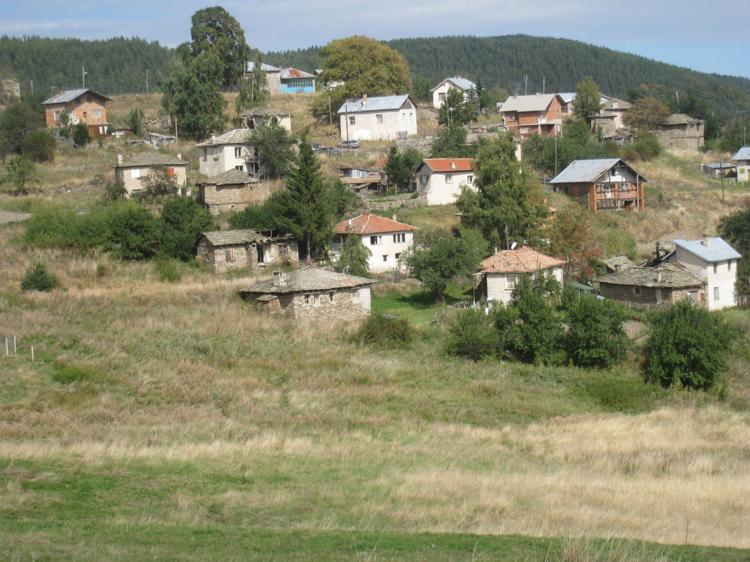 He was at the helm as a German fighter swooped in to pick off this wounded giant. He was at the helm, pushing the plane into a sharp nosedive, as he was trained to do, to use force and air to extinguish the fires in two burning engines.
And he was at the helm when the mountains appeared, the ground rose, the autopilot no longer worked and it became obvious what had to be done. Someone had to hold the plane steady so the others could get out. That someone was him.
According to a history compiled by Dan, based on survivor diaries and military records, Dud gave his last order.
"You coming?" hollered out Hays, the co-pilot.
"Yes!" he'd said. "Get the hell out!"
Nine men parachuted to eventual safety. After their release from the prison camp and after the war, they went on to build their lives. There were wives and children and grandchildren whose lives depended on Uncle Dud's sacrifice. Some 100 of them would not have graced this planet had he not safely gotten his men out.
So, finding Uncle Dud meant finding so much more.
In-flight emergency: An investigation into flight safety at Offutt's 55th Wing
Despite periodic overhauls and "a lot of maintenance love," the 55th Wing's 29 planes average more than 80 emergencies and aborted flights per year. Some Air Force veterans fear for crews that take to the sky in the aged, overworked jets. Yet the Air Force plans to keep flying them for 30 more years. Click on links in captions to read individual stories. Or start here.