It happened right outside The World-Herald lunchroom.
Nice hair, said Rick Ruggles, our higher education reporter. Nice hair, echoed Christopher Burbach, who is on our city hall team.
Before I could bask in the compliment, they Thelma-and-Louised it by talking about a ring of white roots that had pushed their way out of my scalp and into broad daylight. No amount of "But the silver looks good!" could salvage it. Off the cliff their good intentions went. Paging Lady Clairol.
The moment had me wondering about a story I've been chewing on since my grade school reunion last September. A 43-year-old classmate had showed up looking stylish and ... silver. She'd let go of the whole staying-brunette thing. Too expensive, too time-consuming and too much, she'd confessed. This classmate is not the granola-au-naturel type, the type I'd stereotyped as most likely to go gray. So I was somewhat staggered to see a woman I consider a style maven pull the plug so soon. Was she part of a trend? Not the one that has 20-year-olds voluntarily coloring their hair gray — but something taking natural root in people old enough to have 30-year grade school reunions? Would I find a trove of Gen-X Golden Girls?
Would I get the guts to follow suit?
Gray hair signifies age, and in this country, age — especially for women — is seen as bad. You may not be able to advance at work if you look old. You may not be seen as desirable by a romantic partner. You may be ignored. A gray-haired woman is a crone. A gray-haired man, on the other hand, is a sage.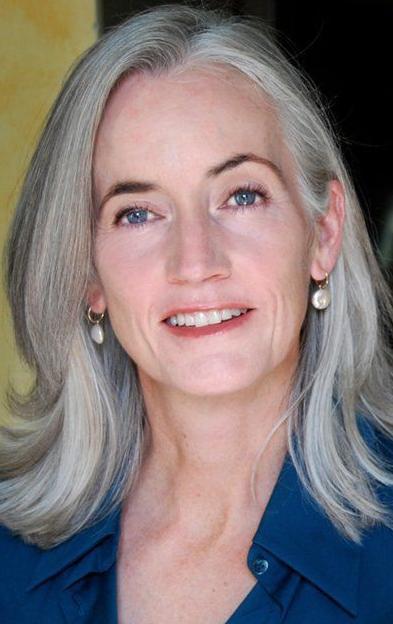 I thought that was starting to be old news — that society was lightening up in its expectations of women's looks — until Anne Kreamer, the author of the 2007 talker of a book "Going Gray," set me straight.
"I do not believe it has been changed," she said, adding that plastic surgery rates are up and that with women safely in its clutches, the billion-dollar beauty industry is turning its sights on men, who more and more are dyeing their hair.
Dyed hair costs money and takes time — but going gray can be a really tough sell, especially to women under 50.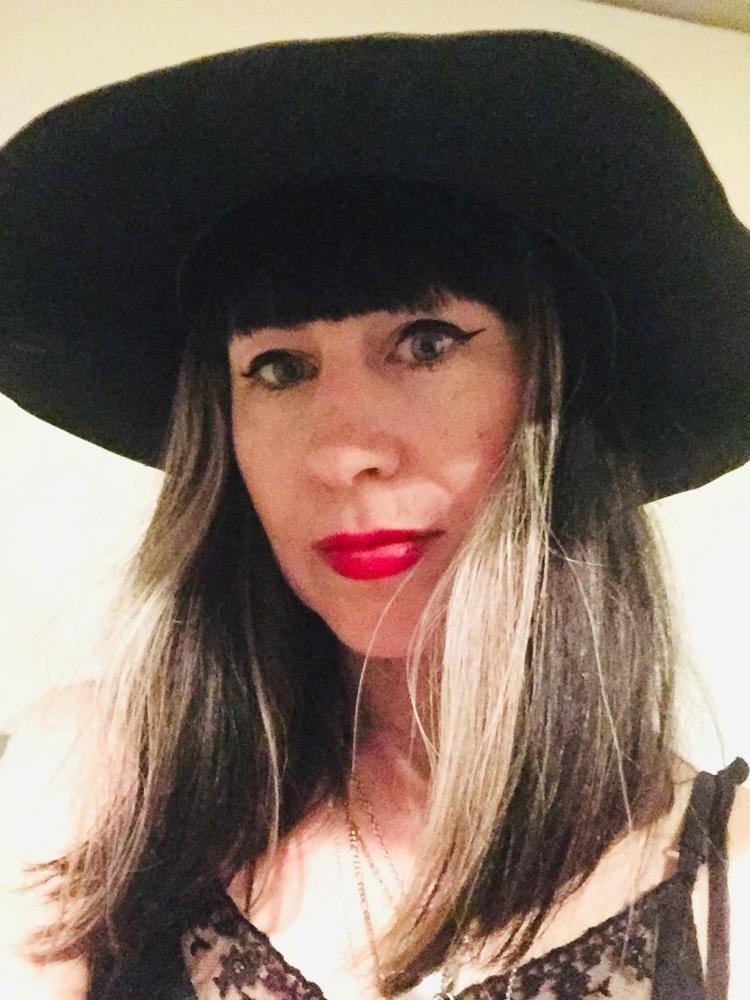 Take Orenda Fink, a local singer-songwriter who tried it out. Graying since her 20s, the 42-year-old Fink read Kreamer's book, let her white roots grow, cut her hair short to avoid the two-tone transition period, saw "an old lady" staring back in the mirror and said: "I can't."
But she found a hybrid: dyeing most of her hair black and letting her natural white frame her face in two now-long parallel streaks. Kreamer approves, noting that she didn't set out to castigate women with her book but provide them a road map. And she noted that she had spent 25 years and $65,000 dyeing her own hair until writing the book when she was in her 40s and giving up the hair dye then for good. She is now 62.
"I would never go back," she said about hair color. "If I dyed my hair and walked down the street with my 28- and 30-year-old daughters, no one is going to say 'sisters.' "
Looking for local gray-hairs, I called hair salon after hair salon in Omaha looking for someone — anyone — who would talk about it. Genial salon owners would offer to reach out to a client or two and then said, sheepishly, that the clients didn't want to talk. My stylish now-gray classmate said no way. She was fine with flying the gray flag on her head, but she didn't want to go on the record as showing the world she felt "like I'm giving up."
Then I heard from René Harper.
René dyed her hair from high school into her 40s. Black. Highlights. Then red, "my signature color."
But after her daughter's wedding two years ago, René's hair started thinning and breaking. Turning gray-brown into red every three weeks was expensive, time-consuming and damaging. First, René had to bleach it. Then she had to color it. One night, over dinner, husband Stan reached out to her when her hair was in an in-between stage, touched a strand of her hair and said the magical words: "This is so beautiful and sexy."
At that moment, René, at age 42, knew she was done coloring. She'd been itching to quit the $150-a-pop routine anyway. Plus, despite feeling like an inner redhead, the process of being an outer one felt, at the end of the day, too unnatural.
"I was always trying to be something I wasn't," she said. "It was exhausting."
So now that René had decided, how would she proceed? Color experts suggest a process to minimize the skunk look and outgrowth contrast. This involves trips to the salon, more hair dye and time.
"I said, 'No. It's done,' " René said. "I want to see what it looks like."
René let her roots grow out and push down the dyed, fading red, making for a clear line of demarcation that might have driven lesser women back to the bottle.
The first six months or so were hard. With red hair, René felt like she could ease up on makeup. The sudden gray crown made her feel like she "looked tired all the time." Drawn. Sickly.
But as the gray grew and the red faded, René felt her view of herself transforming, too. Friends told her that the gray was a nice complement to her pale skin. Strangers oohed and aahed over the two-tone, asking where she got her ombré. Her 23-year-old daughter approved, and her 7-year-old daughter gave this mixed review: "Mom, your hair looks like a silver unicorn at the top ... then it fades down into nasty orange."
"So, 'nasty orange,' " René laughed. "That's what we call the bottom of my hair."
Noting she's still in "a transition phase," René said she's reached the point where she loves the way gray hair looks and she loves that "it's just me."
"It sounds so cliché. But I feel like it was a metamorphosis for me," she said. "I've noticed now that I've come to love the fact that this looks natural. This suits me."
Gray René's hair ethos is a flexible you-be-you. Do what makes you feel fantastic, she said.
Calls to a range of salons in Omaha didn't reveal any big march toward gray.
"Is it a real big trend? No. A few here and there? Could be," said John Mangiamelli, owner of Creative Hair Design at 120th and Pacific Streets.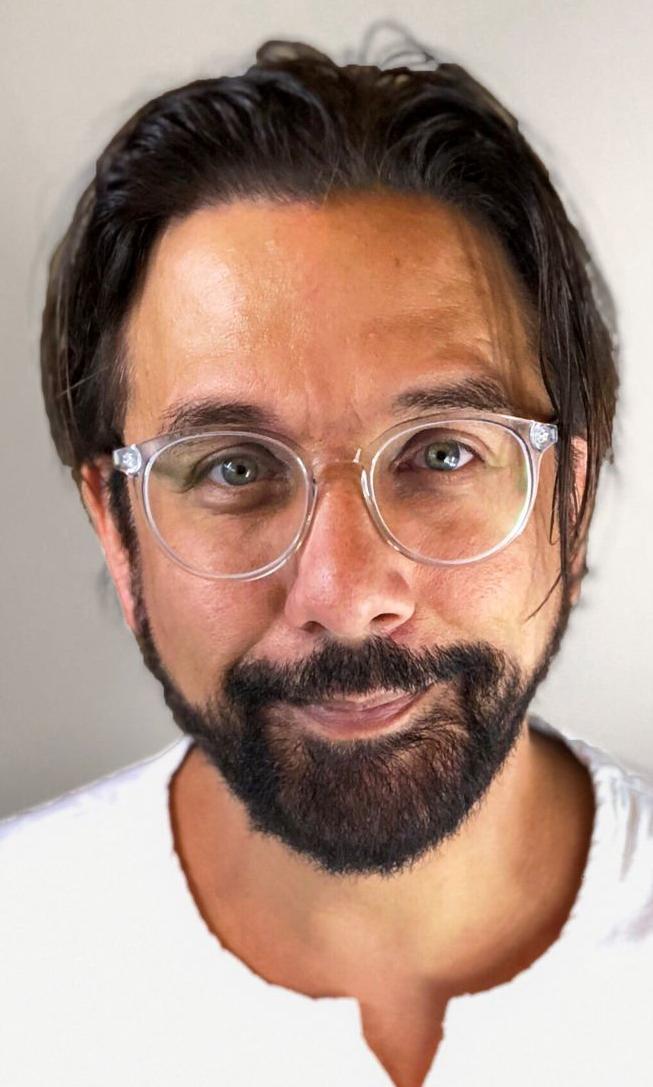 Thomas Sena, company director at Garbo's, said he is hearing more women talk about going gray but not doing it yet.
"It ages people. I'm in the same boat, believe me," said Sena, 51. Sena colors his formerly medium brown hair "level 5½ neutral ash."
He said while it might be more socially acceptable for men to be gray, more men are tinting their hair these days, and he gives classes on how to do it right.
"Can't have any warmth to it. No reddish tone to it or it looks fake," Sena said. "Women can have that and it looks softer. Guys, no. It has to be ashy. A neutral ash."
Sena said his line of work keeps him coloring. For one, it's easy and convenient — no booking an appointment. For another, coloring his hair helps him better understand and explain the process to clients. He said he does want to go gray, but keeps pushing back the deadline.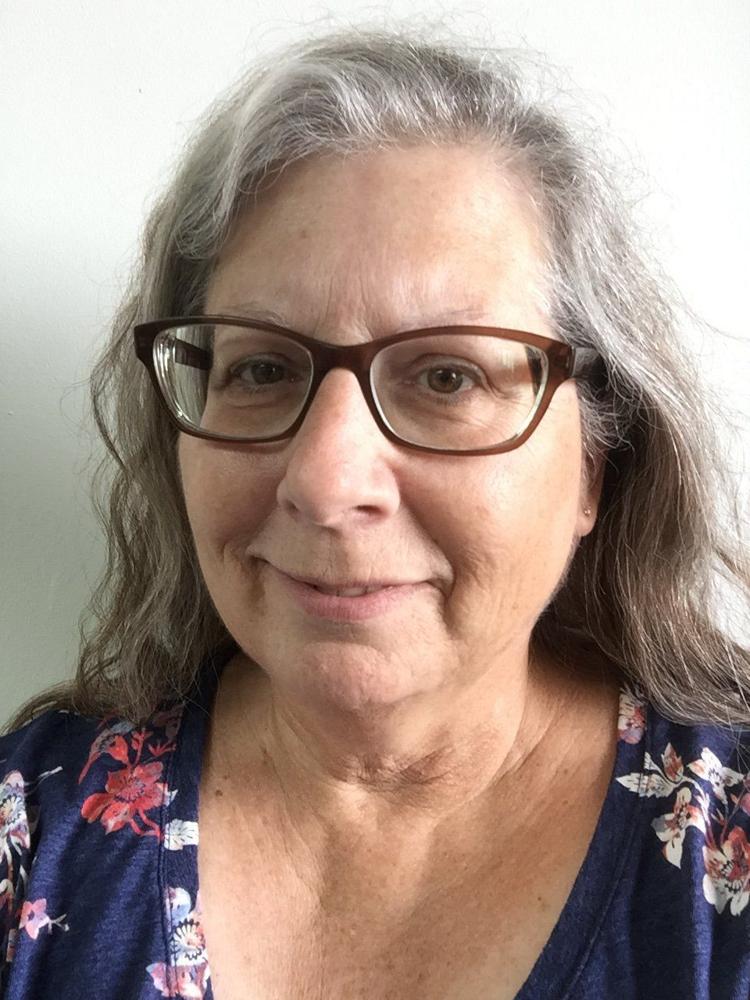 Diane Sunde is 60 and has lived with graying and now white hair for over 20 years. She never colored it. Too expensive when she was raising four children. Plus, she felt that the silver in her hair got her taken seriously in male fields. Sunde has been a draftsman, electrical technician, electrical designer, business owner and facilities manager. She currently works in construction administration for Alley Poyner Macchietto Architecture.
Sunde said gray or white hair isn't a sign of distress.
"I don't want you to get the impression that I let it go gray because I don't care," she said. "I really like my hair. I take care of it."
I ran into Anonymous Grade School Classmate recently, and her silver shines even brighter. She pulls it off well, and makes a completely compelling case for letting nature take its course.
As for moi, I'm ordering Kreamer's book for a future road map and thinking about Fink's hybrid, wondering if a white streak would make me look like a rock star, too. Or a skunk.
For now, I'm still choosing to be natural. Natural Dark Brown, that is. Clairol's Nice & Easy No. 4. The most natural thing about one's hair is the choice. Cut it, grow it, color it, let it go. It's one of the easiest things about yourself to change.