The University of Nebraska at Kearney has opened its facilities to brides, grooms and others who lost reception and meeting venues because of last week's flooding in central Nebraska.
Among those the university helped were Megan Woeste and Levi Streit, who had planned to use the Holiday Inn and Convention Center on Saturday for their wedding reception.
Those plans fell apart when the Turkey Creek rose out of its banks after extraordinary rains. Heavily hit was Kearney's hotel and convention district near Interstate 80, including the Holiday Inn.
"What else are you going to do? It's a natural disaster," Woeste, 26, said. "We were scrambling."
"We were just calling everybody," Streit, 24, added.
At the hotel's urging, one of those calls went to UNK's vice chancellor for business and finance, Jon Watts, who found himself on the receiving end of several similar queries.
"Each call arrived with the voice of an overwhelmed bride, mother or father," Watts said. "The story was the same: 'The hotel has flooded and they gave me your number.'
"A wedding reception for 450 on a basketball court isn't exactly the dream of most brides, yet the relief for nearly every bride was instantaneous as they realized they had found an option."
The reception for Woeste and Streit was held in the Ponderosa Room at UNK's Nebraskan Student Union. UNK's Loper Catering prepared a dinner of beef brisket, chicken and sides.
Woeste, a Blue Hill, Nebraska, native and UNK graduate, works at Kearney Regional Medical Center. Streit, a Lexington, Nebraska, native, is a respiratory therapist at Frontier Home Medical.
At least three couples now will celebrate their marriages on campus this summer, and UNK also is working with local hotels to relocate business meetings, training and other events.
"I'm really thankful for everything," Streit said. "The fact that this is Plan B and it still looks this good is awesome."
His bride agreed.
"Kearney is just an amazing community," Woeste said. "I'm overwhelmed by the generosity."
Kearney flooding from the air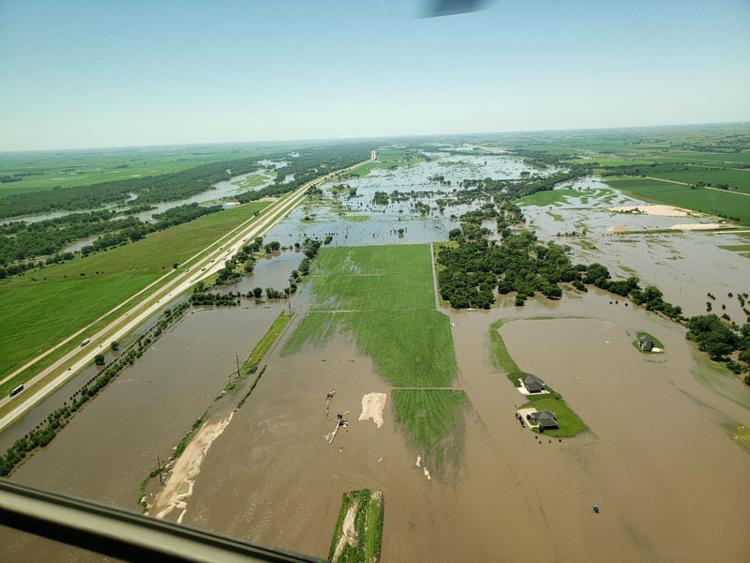 Kearney flooding from the air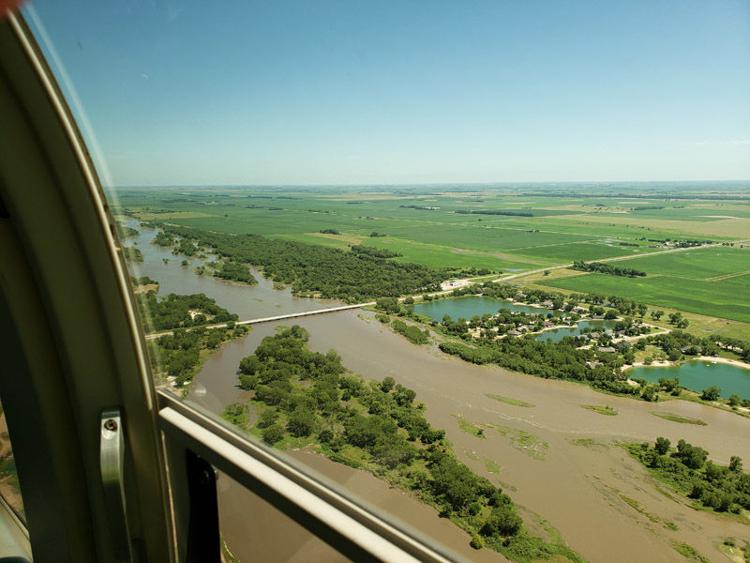 Kearney flooding from the air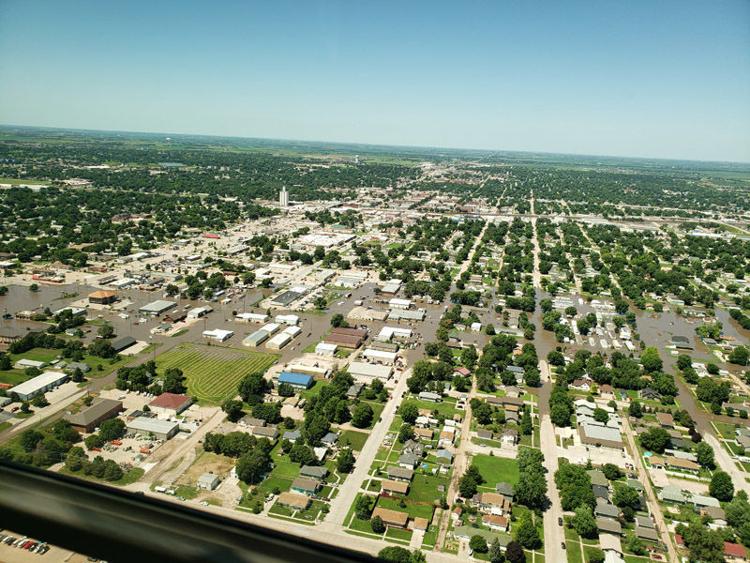 Kearney flooding from the air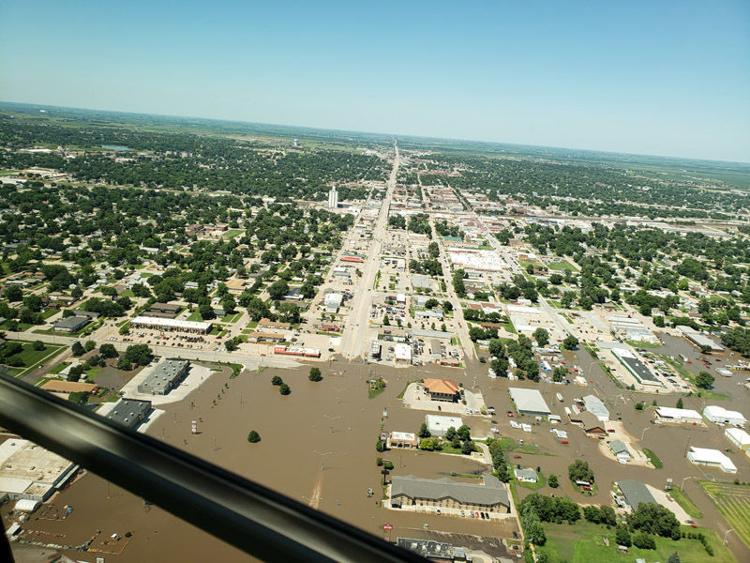 Kearney flooding from the air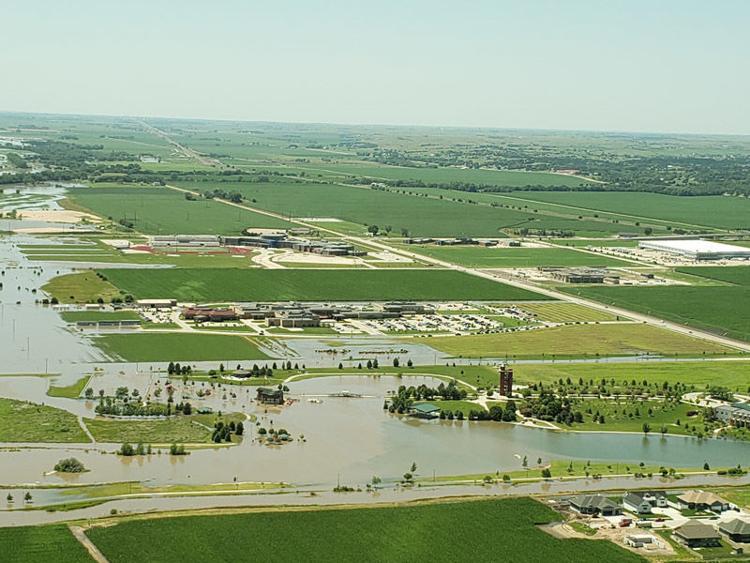 Kearney flooding from the air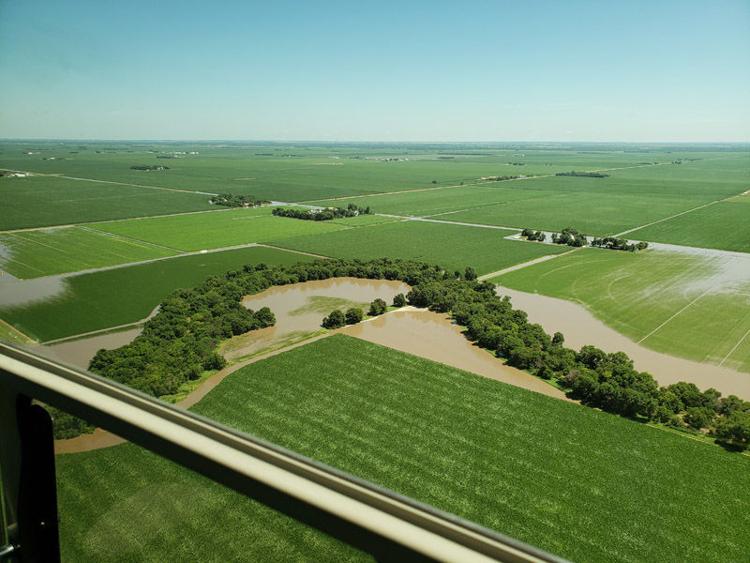 Kearney flooding from the air
Kearney flooding from the air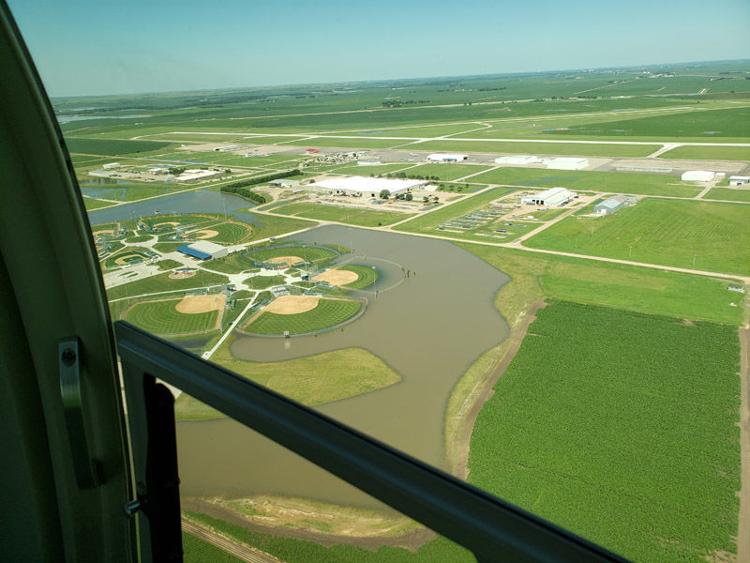 Kearney flooding from the air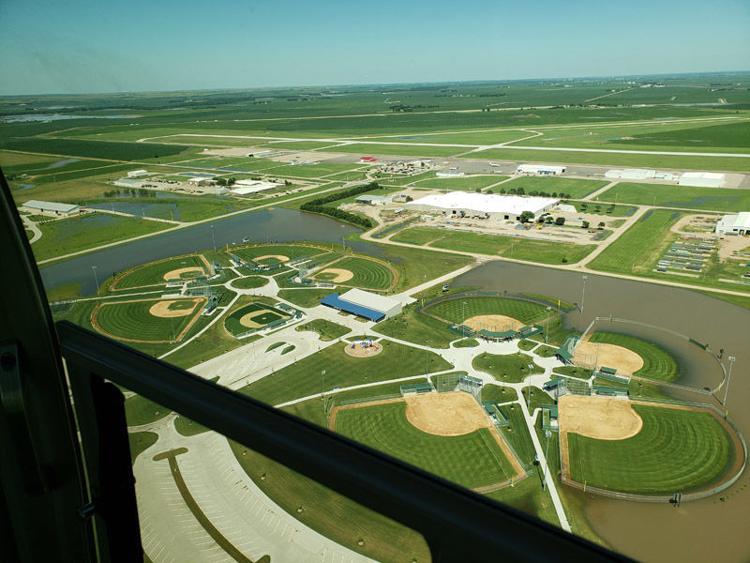 Gibbon from above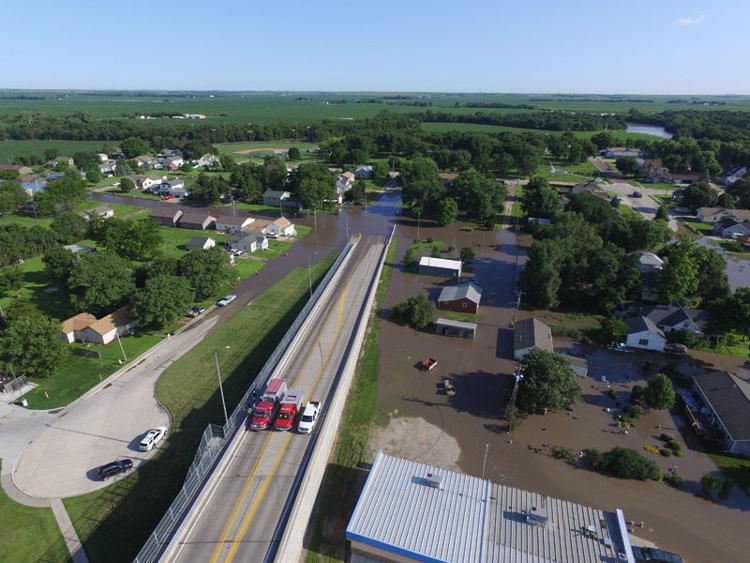 Gibbon from above
Gibbon packing plant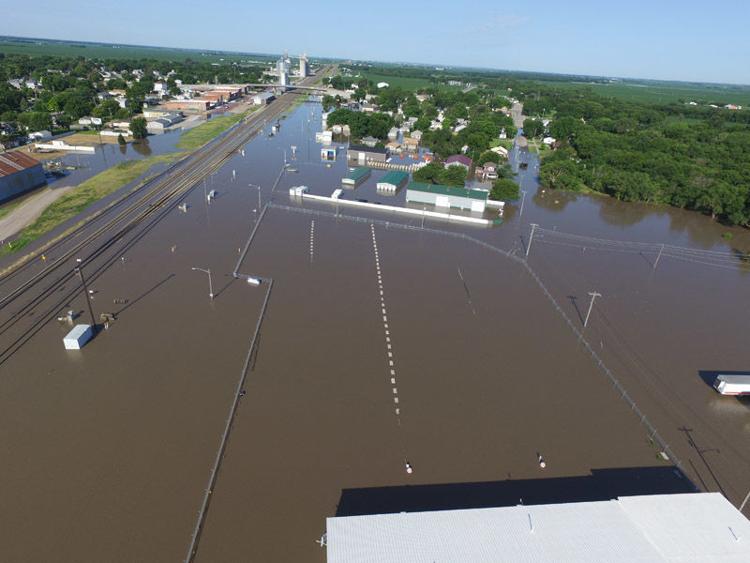 Hwy 30 east of Gibbon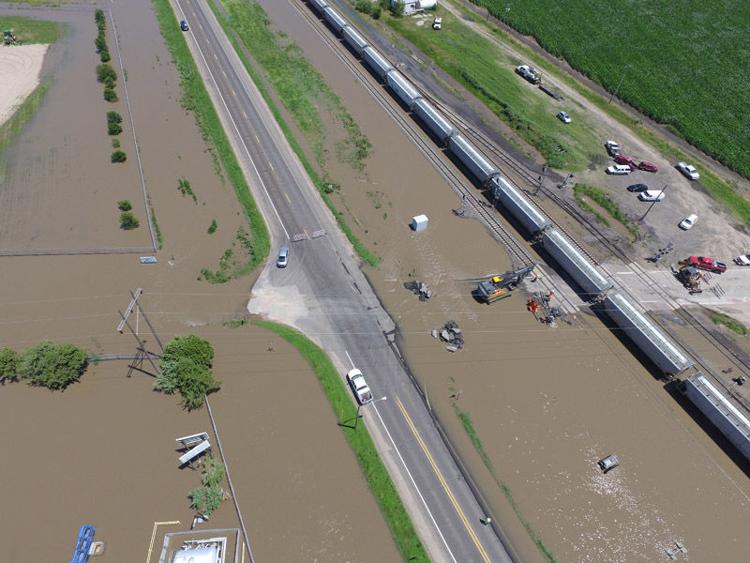 Gibbon from above
Gibbon from above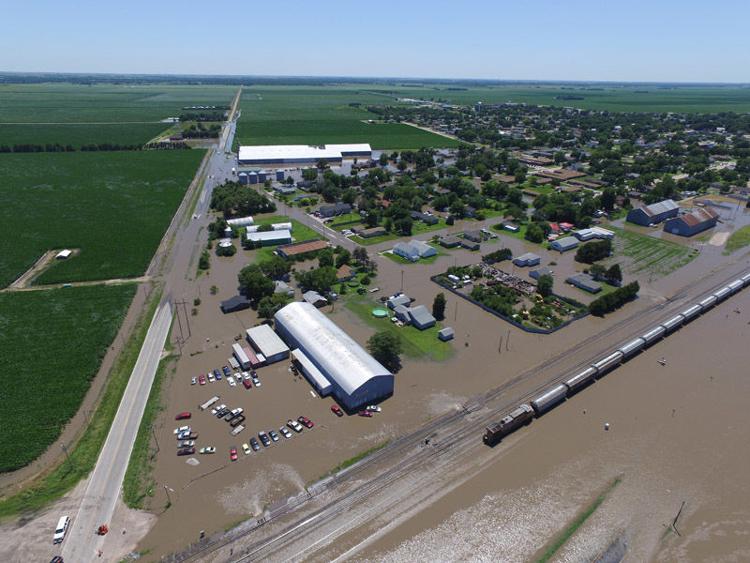 Platte River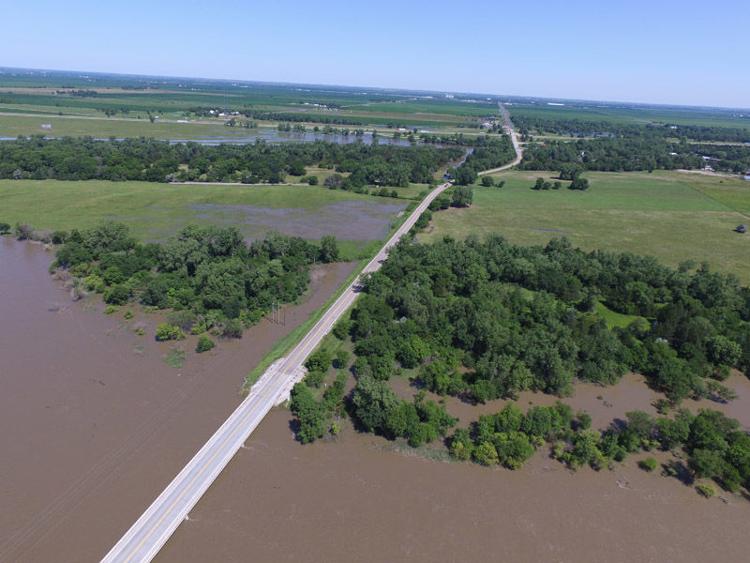 Platte River