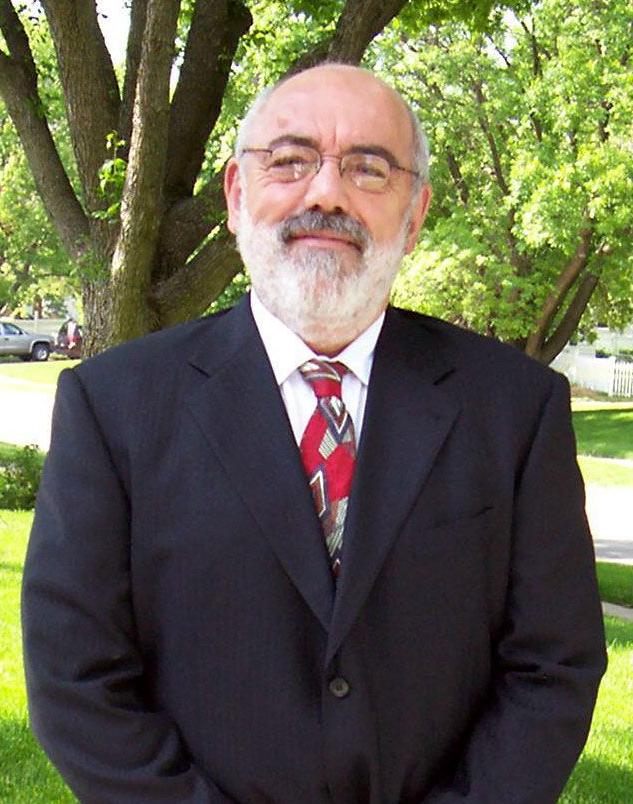 Rabbi Emeritus Aryeh Azriel, Temple Israel, Omaha
What freedoms could be more basic for Americans, what freedoms could we possibly take more for granted, than those guaranteed by the First Amendment of the Constitution? I refer specifically to Freedom of Religion and Freedom of Speech. What a wonderful country this is where individuals and communities are free to practice the religions of their choice. No coercion, no regulation, no standards — if you believe it, you can preach it and practice it, and you can set up a church that enjoys all the benefits of tax exemption.
You want to call yourself a minister? Go right ahead. Nobody has a right to question your credentials or your ordination here in America. You want to preach to millions on television, soliciting contributions and promising miraculous healing? You go right ahead. That's freedom of religion and speech.
You want to proclaim to the faithful that unless they come up with a few million more dollars, God will take your life? Go right ahead. Freedom of religion and speech.
You believe "that God does not listen to the prayers of a Jew or a Muslim or anyone who hasn't found Jesus?" Go ahead and preach that bigoted message. Freedom of religion and speech. You want to hang around the airport, seeking out depressed and alienated young people and enticing them when they are vulnerable with promises of salvation and love? You go right ahead. You want to claim that the power of your prayers can turn a hurricane away from the coast and convince the gullible that you would make a great president? That's perfectly alright. This is a free country!
It's very easy to shrug off these American phenomena and to say, "Well, that's the price that one has to pay for freedom." Free speech has to include the right to preach nonsense and bigotry. But don't for a moment underestimate the danger posed to our society by the free exercise of religion and speech.
Religion, the last best hope of a civilization, is reduced to a mockery precisely because of the freedom that we have as Americans to misrepresent religion. Thus, do those basic freedoms, guaranteed by the First Amendment, turn into curses. What shall we do? Shall we ask our government to restrain our freedom of speech? Shall we ask Congress to regulate religion? 
Most of us discovered during our college years that as American Jews we had the right to take our Judaism seriously or to slough it off. We did not dress differently from non-Jewish Americans. We did not have an accent. We were not confined to a ghetto. We attended America's greatest universities, and it was quite clear to all of us that we could "drop out" of Judaism if we wanted to.
Do you realize that ours is the first major community of Jews in the history of civilization that has the freedom to "drop out?" If we are blessed with freedom of speech, then we must measure our words, teach carefully by precept and example, demand of ourselves and of others that yes means yes and no means no, and vigorously denounce self-serving hypocrisy wherever we find it, even in the pulpit.
If we are blessed with the freedom to love and the grace to be loved, then we must recognize that the other, as a partner in God, to be embraced, to be known and experienced deeply, to be honored.
If we, as Jews are blessed with the freedom of equal citizenship and equal opportunity, then we must resist the temptation to assimilate and to blend. We must, rather, return to the glorious heritage that taught freedom to the world. Live it! Practice it! And then extend it to others.
God calls out to us again as we approach the holiday of Passover: "I call heaven and earth to witness this day that I have set before you life and death, blessing and curse; therefore, choose life that you and your descendants may live."
___________________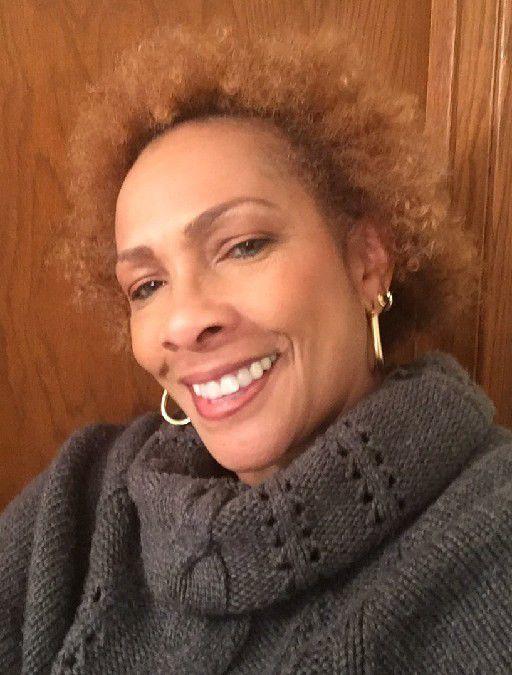 Rev. Dr. Angela D. Washington, Tri Community Church, Omaha
Today, I want to bring to your attention to the necessity of being dressed for the climate we live in. Said differently, where you live should dictate the kind of clothing you wear.
For instance, if you live in a very hot and humid part of the country, you would wear cotton and linen to accommodate the heat and humidity. However, if you live in a very cold and frigid part of the country, you would wear wool and thermalize under and outerwear, especially in the winter months to protect your body from the extreme cold.
The same is true when it comes to our spiritual lives and bodies. We must know that in order to survive spiritual wickedness and principalities in high places, we need to adorn ourselves with the wardrobe that can defend, protect and represent the army of the Lord. Ephesians 6:10-11 says, "Finally, be strong in the Lord and in the strength of his power. Put on the whole armor of God, so that you may be able to stand against the wiles of the devil."
In the Bible, Christians are often referred to as soldiers — soldiers who are suited for battle. The Apostle Paul encouraged Timothy in Timothy 2:3: "You therefore must endure hardship as a good soldier of Jesus Christ." Paul also warned Timothy to be careful not to become "entangled" with the "affairs of this life" if he wanted to please the One who chose him to be a "good soldier."
The season of Lent is similar to the changing of the seasons. It signals a time of preparation for the joy of Easter and the Resurrection. During this season of Lent, put on God's armor, study God's word and press your way toward Easter Sunday morning.
Are you prepared? It's coming.
___________________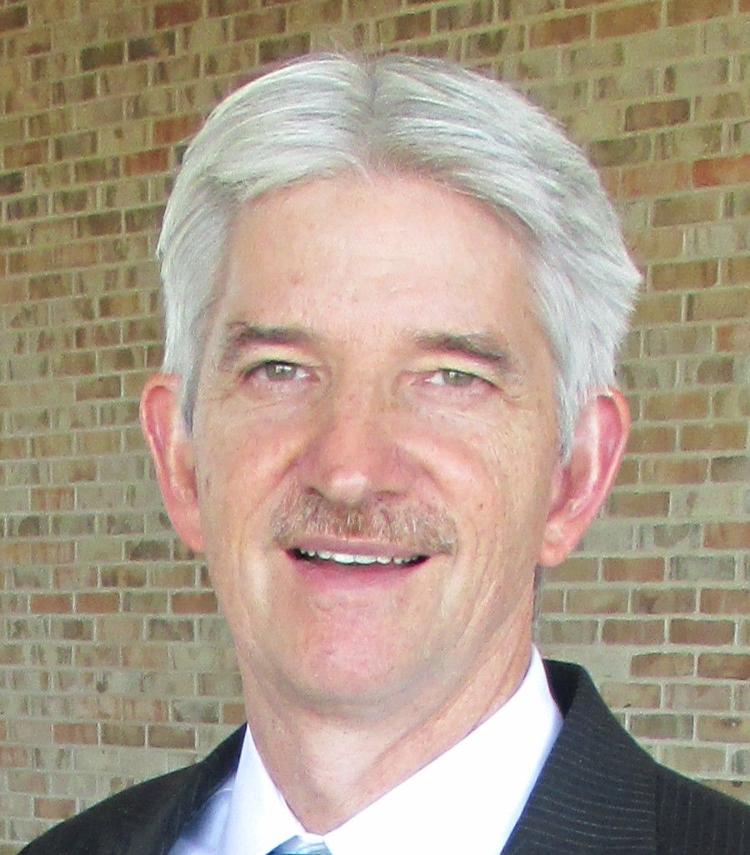 Rev. Joe Laughlin, Victory Church, Omaha
One of the great privileges we have as believers in Jesus is that we can hear His call. In John 10:27, Jesus declares "My sheep hear My voice, and I know them, and they follow Me, and I give them Eternal life."
Notice the attitude of one of Jesus' sheep: They hear Him. Hearing Jesus develops an intimacy where He becomes known to us, and we are known to Him. As we get to know Him, and His voice, we trust our Shepherd and follow His lead. He leads us in His ways, and gives us eternal life. From Psalm 23, we know our Shepherd leads us to lush green pastures and peaceful waters. That is good news to a sheep.
Following Jesus requires an attitude that is willing to set aside any distractions. Proverbs 4:20 says, "My son, give attention to my words; Incline your ear to my sayings." To "incline our ears" means to give "full attention" to what the word of God has to say. The Good Shepherd will never lead us in a path that is contrary to the word of God, so it is important that we are diligent to read and study God's word.
And finally, James 1:19 says, "Everyone should be quick to listen, slow to speak, and slow to anger." At times, the opposite is true for us, we are slow to listen, quick to speak, and quick to anger. If we are going to follow Jesus we are going to have to develop better skills in listening. Pray and ask Jesus to help you be a better listener, to set aside distractions and find out what His word has to say on the subject at hand, and to know your Good Shepherd. He will guide you into His path and plan. It's His promise: My sheep hear My voice.
___________________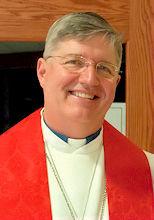 Rev. Lowell Nelson, Immanuel Lutheran Church, Bellevue
Lenten freedom is free indeed. John 8:36 says: "If the Son makes you free, you will be free indeed."
I say, the church is the "Freedom Center!" Say what?
Some folks think church is a place of religious restriction on life; a series of rituals for some no greater purpose than "being nice." While I'm not against being nice to each other, the word "nice" is not used anywhere in the Bible. The church is not about "niceties," but all about life transformation found uniquely and comprehensively in the Gospel of Jesus Christ. Lent, a Latin word meaning spring, is time of life transformation by getting to the heart of living in Gospel freedom. Gospel freedom is found through trusting God's at the center of our life, not just at the periphery but at the core of life. The most accurate description of reality is God's desire to redeem and restore all life. God takes the initiative, paying full restitution of our broken relationships with God and each other through Jesus' life, death and resurrection. Trusting God's desire and capacity to love is freedom of life.
Reflecting upon life may lead to feelings of regret and remorse, but I encourage you to treat these feelings as "deadwood" that God prunes away through the forgiveness of sin found trusting in Jesus Christ's full restitution. You can trust the freedom found in the full pardon granted in Christ's loving relationship with you. I find it amazing some will accept God's forgiveness but hold on to self-condemnation; the "shoulda, coulda, woulda's" of personal regret.
I gently remind you that this is sin, the "curving in on oneself, away from God and others." How can it be that God forgives yet we hold on to our "deadwood," leading only to "dead ends"? Use this Lent to discover your "deadwood and dead ends" and return to full life in Christ's loving embrace.
No longer held captive by distorted regretful living but redeemed into the full life of Christ, we are free to live, to rejoice, to serve, to participate in real life loving God and each other. Living life, centered on the love of Christ, is freedom.