Elnora Kincaid cleaned her front porch Saturday morning as about half a dozen Westside High School students prepped her house for a fresh coat of paint.
Her smile went ear to ear.
The students were a fraction of the more than 1,000 volunteers involved in this year's Brush Up Nebraska Paint-a-thon. The annual event helps disabled and elderly low-income residents in the Omaha area by giving their homes a new coat of paint.
"It's a good thing for a person that cannot afford it," Kincaid said. "I've been touching it up here and there, but it's nothing like getting it scraped and painted."
Brush Up Nebraska has painted 2,929 homes with the help of more than 82,000 volunteers since starting 30 years ago.
Volunteers spend the bulk of their day working on the house and sometimes come out days in advance to prep.
Ryan Gatzemeyer, a junior at Westside, said he'd been to Kincaid's house near 40th and Pratt Streets the week before to scrape paint chips and wash the house with other volunteers.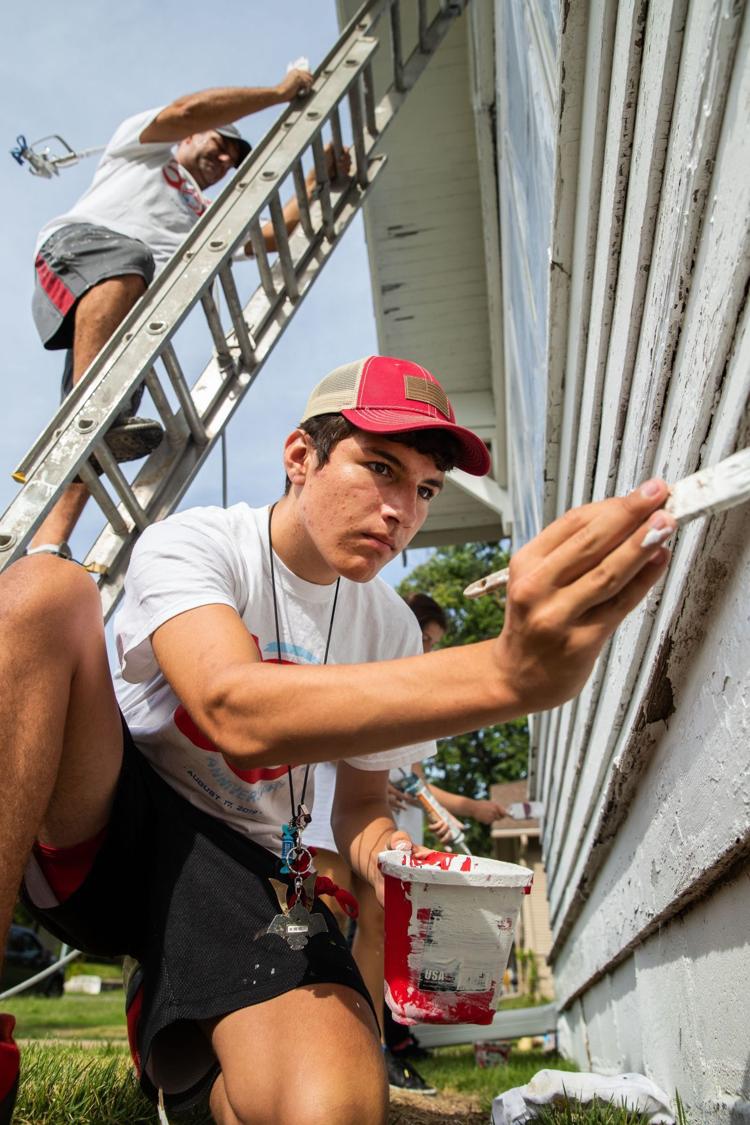 The push to paint began in 1989 after Wells Fargo Bank participated in a paint-a-thon in Minneapolis. The bank wanted to do one in Omaha, and asked Tom Pettigrew, who worked for the bank, to run the event.
His wife, Sheila, remembers her husband coming home after being asked to coordinate the event. After she asked him what it was, Tom replied, "I don't know, but I guess we're going to find out."
Three decades later, the couple have run the paint-a-thon every year. This year marks the last time they'll coordinate the event.
"It's just a good project," Tom said. "We've loved it every step of the way."
Tom and Sheila said they feel gratified in giving back, getting their family involved in the process and making friends with volunteers and homeowners.
"We even get Christmas cards sometimes," Sheila said.
The couple said it felt like the right time to step back considering the event could merge with Project Houseworks.
Project Houseworks is a nonprofit that helps low-income seniors in the Omaha area by providing free home repair projects. Kincaid received a new roof from Project Houseworks in April.
"I think (my house) was the worst-looking one, so now it'll be the best-looking one," Kincaid said.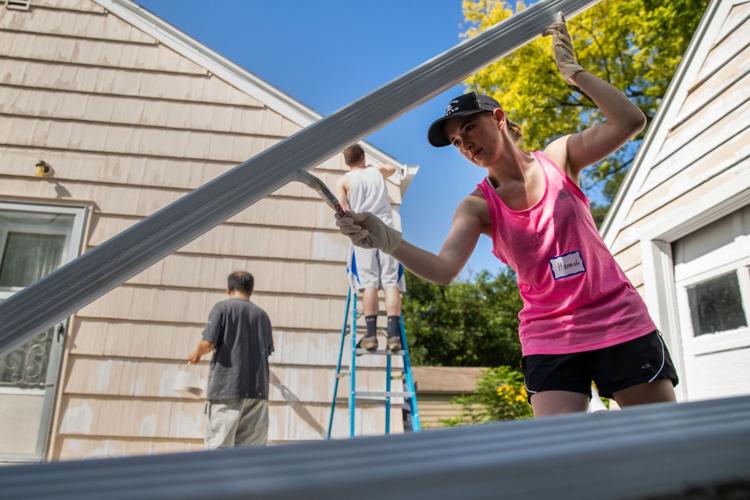 Project Houseworks and Brush Up serve similar audiences, Project Housework's executive director, Lynette Farhart, said, so it's likely the event won't experience much change in the way it operates.
Farhart emphasized the Pettigrews' commitment to the event, saying they "have such a heart for the community and the elderly."
While the Pettigrews won't organize the event, they said it's likely they'll still be around in the future.
"We're helping so many people and we couldn't do that individually, so we'll carry on with it and be around next year, I'm sure," Sheila said. "It's a lot of work."
The couple's past work left an impact on those affected by Brush Up.
"I'm just so glad that somebody cares enough to do this for you when you can't do it yourself," Kincaid said. "That's a blessing."
A roundup of inspirational stories from Midlanders with heart
There's the woman with MS who runs despite her diagnosis. The 7-year-old born without his left hand who plays baseball just like the other kids his age. The refugee who turned to Zumba to help her recover from cancer treatments. Check out their inspiring stories and others below.