The Rev. Tom Fangman believes faith is a gift that brings hope and peace.
Fangman leads Elkhorn's St. Patrick's Catholic Church, whose members have rallied around the families of two young boys who died in separate incidents last summer. Soon the church's $5.5 million activity center will bear the names of the two boys: The Aspen Seemann & Lane Graves Activity Center, or the Aspen-Lane Center for short.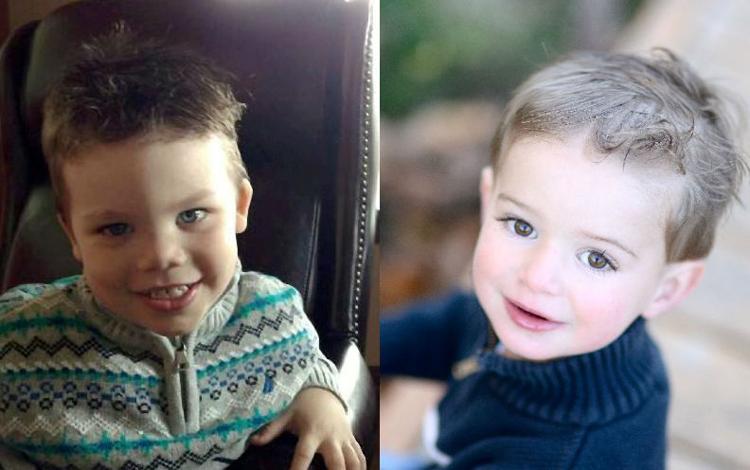 Lane Graves, 2, died June 14 when an alligator dragged him into a lagoon behind a Disney World hotel in Orlando, Florida. Aspen Seemann, 3, was pulled from West Shores Lake in the Waterloo, Nebraska, area June 18 and died five days later.
"There's nothing more difficult than the loss of a child," Fangman said. "It goes against the order of life. If anything, it has brought us closer together. It's made people really think about the gift of one another and how precious life is."
The 27,000-square-foot addition, which should be completed by the fall, will feature kitchen facilities, a gymnasium and cafeteria with room for large crowds, before- and after-school extended care for St. Patrick's Catholic School students, and games and theatrical activities.
Fundraising efforts continue for the project. So far $4.8 million has been raised. Donations still are being accepted at the church.
Fangman began his duties at the Elkhorn parish July 1, not long after the boys' deaths. Both families are parishioners. While plans for the activity center had been in the works prior to the tragedies, he said, he felt naming the center after Aspen and Lane would bring some comfort to their families.
"So many people, so much activity will carry on in the name of their children," Fangman said. "We never forget any of our loved ones, but somehow, with time, we get what we need to go on. I believe that is with the Holy Spirit helping us."