More than 400 people attended the royal event of the summer, the annual Joslyn Art Museum Association Gala, which raised about $430,000 for the museum's education and outreach programs.
The gala was June 2 at Joslyn Art Museum, 2200 Dodge St., and celebrated the museum's exhibition "Treasures of British Art 1400–2000: The Berger Collection."
A British theme was present in royal blue and red decorations and floral arrangements.
Guests were also served British food and drink. A Royal Menu featured British-inspired foods: the Windsor Salad with arugula, grapefruit, English Blue Cheese, almonds and citrus mint vinaigrette; the Buckingham Palace Feast with herbed goat cheese-stuffed chicken breast, Beef Wellington and Cabernet mushroom demi-glaze, roasted fingerling potatoes and English pea mash.
A Pimm's Cup, named after Londoner James Pimm, was the signature drink. Dessert included Welsh cake with fresh berries and cream.
The evening's special guests included impersonators of Queen Elizabeth and a Beefeater (a guardian in ceremonial dress) and three corgis. Queen Elizabeth II owns Pembroke Welsh Corgis, and it is a United Kingdom royal family tradition.
The event featured a paddle auction and items including Edwardian natural saltwater pearl earrings and a diamond necklace donated by Gunderson's Jewelers.
Honorary chairmen were Diny and Jim Landen and event chairmen were Brady and Ryan Gibson.
Joslyn Art Museum Association Gala served as the opening to the museum's new exhibit, "Treasures of British Art 1400–2000: The Berger Collection." This exhibit, housed by the Denver Art Museum, features 50 pieces of British artwork, including history paintings, portraits, landscapes and sporting scenes.
The Joslyn Art Museum collects, preserves and creates an appreciation for art to benefit a diverse audience. Its free programs and admission impact more than 132,000 people each year.
Aksarben Ball Court of Honor
Aksarben Foundation and its Aksarben Ball committee has announced this year's Court of Honor recipients.
James D. Pillen, Thomas Warren and Aileen Warren have been selected to the annual Court of Honor, a recognition given to individuals who contribute to their community and excel in their respective fields, such as arts, business and industry, education and sports. Pillen will be inducted in the Agriculture category, and the Warrens will be inducted in the Community Service category.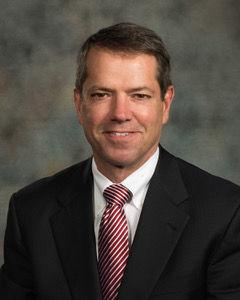 Pillen is president of Pillen Family Farms and managing partner of DNA Genetics. He is a University of Nebraska Animal Sciences alum and involved in Nebraska Veterinary Medical Association, American Association for Swine Practitioners, National Pork Producers Council and the Pork Action Group.
Pillen also serves on the Nebraska Board of Regents District 3, Columbus Community Hospital Board of Directors and Scotus Central Catholic High School Endowment Board. He and his wife, Suzanne Shreve, have four children and seven grandchildren.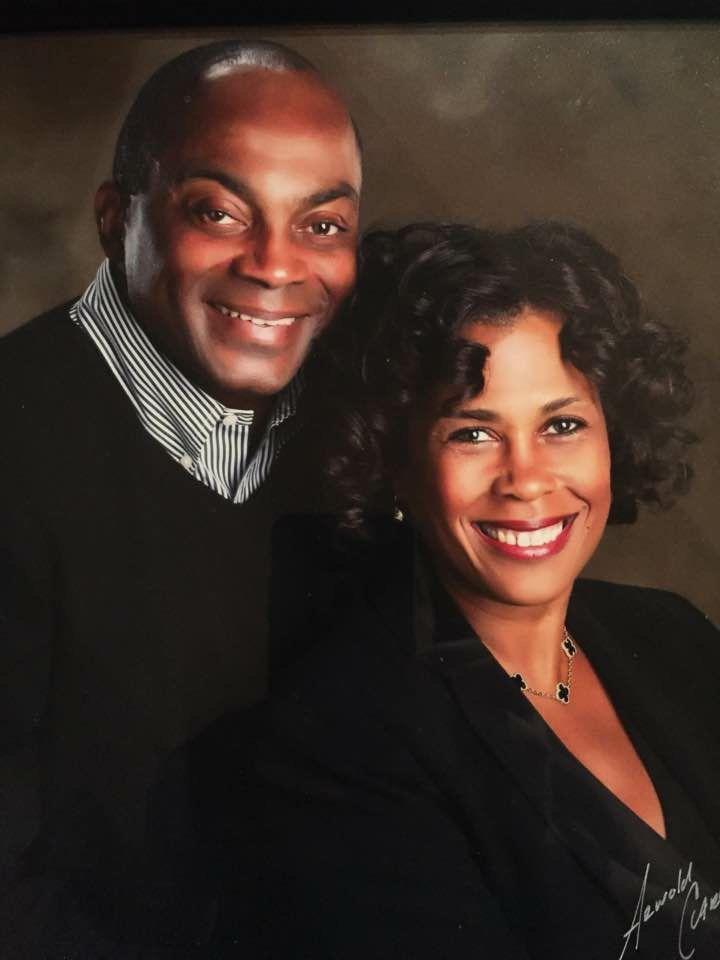 Thomas Warren is president and CEO of the Urban League of Omaha and former Omaha Police Department police chief. He is a University of Nebraska at Omaha alum and serves Omaha Community Foundation, Omaha Chamber of Commerce and the Douglas County Juvenile Detention Alternative Initiative.
Aileen Warren is the assistant vice chancellor and executive director of Human Resources at the University of Nebraska Medical Center. She is also a UNO alum and serves as an executive committee member on the boards of the Omaha Home for Boys, the Women's Fund of Omaha and the Institute for Career Advancement Needs.
The Warrens have been avid supporters of the Boys and Girls Club of the Midlands. Aileen was given the Boys and Girls Club of America National Service to Youth Award in 2009 and Thomas was inducted into the Boys and Girls Club of America National Hall of Fame in 2004.
The couple have three children and one grandchild.
"Tom and Aileen Warren and Jim Pillen have worked tirelessly to make our region a more vibrant place to live," Women's Ball Committee Chairman Christie Oberto said. "The Court of Honor recognition is an opportunity to highlight the benefits of volunteer involvement to our community and instill the importance of community pride in our youth. Leading by example, these Court of Honor recipients at the Aksarben Ball encourage more people to engage in our community, to make our region the best it can be."
The 2018 Aksarben Ball is Oct. 13 at CenturyLink Center. Judy Pritza will be Court of Honor chairman.
Established in 1895, the ball is a fundraiser for Aksarben Foundation Scholarships, including career scholarships, ag leaders and the Horatio Alger state scholarships. These are awarded to hundreds of youth in Nebraska and western Iowa. For more information on the Aksarben Scholars program, go to aksarben.org.
ON THE CALENDAR
TUESDAY
Songs and Suds, Merrymakers Association, Pitch West, 17808 Burke St., $75, merrymakers.org/schedule/fundraisers.
JULY 30
Help Build A House Golf Event, Gesu Housing, Champions Run Golf Course, 13800 Eagle Run Drive, $150, 402-614-4776 or dalebarr@gesuhousing.com.
AUG. 5-7
Soar in the Sandhills with the Eagles, Central High School Foundation, Dismal River Club, Mullen, Nebraska, $800, chsfomaha.org
AUG. 6
Swing with Pride, A. Len Leavitt Memorial Golf Open, Roncalli Catholic, Indian Creek Golf Club, 3825 N. 202nd St., $150, roncallicatholic.org/rchs-events/swing-with-pride or 402-571-7670.
AUG. 18
Lyle Japp Memorial Golf Event For Men and Women, Good News Jail and Prison Ministry, Tiburon Golf Club, $125, goodnewsjail.org/lylejappgolf or 402-599-2293.
AUG. 23
World Bash Global Homecoming, Intercultural Senior Center, St. Robert Bellarmine Catholic Church Mainelli Center, 11802 Pacific St., $60, interculturalseniorcenter.org.
AUG. 25
Summer Bash for Childhood Cancer, Metro Area Youth Foundation, Embassy Suites Conference Center, La Vista, $100, summerbashforccc.org or 402-740-5158
SEPT. 6
Imagine Our Youth Fundraising Celebration, Omaha Home for Boys, Omaha Marriott Downtown, $125, omahahomeforboys.org.
SEPT. 13
Decades in Deco, On Track Guild, The Durham Museum, $100, durhammuseum.org or Kim Henze, 402-444-5071.
Night in the Neighborhood, Completely KIDS Guild, Founders One • Nine, 1915 Jackson St., $75, completelykids.org.
Unsung Heroes, CASA of Douglas County, KANEKO, 1111 Jones St., $100, 402-932-5683 or casaomaha.org/unsungheroes.
SEPT. 21
No Place Like Home, Angels Among Us, A View on State, 13467 State St., $150, 402-934-0999 or myangelsamongus.org.
OCT. 4
45th Woman of the Year Gala honoring Leslie Andersen, Arthritis Foundation, Omaha Marriott, $150, 402-262-0144.
OCT. 16
A Time for Hope and Healing, The Kim Foundation, Embassy Suites Conference Center, La Vista, $75, thekimfoundation.org or 402-891-6911.
OCT. 18
Climb Higher, Omaha Outward Bound School, Metropolitan Community College Center for Advanced and Emerging Technology Building, Fort Omaha Campus, $100, outwardboundomaha.org/luncheon or 402-614-6360 ext. 214.
OCT. 19
Journey Through Time: A 20th Anniversary Celebration, Strategic Air Command & Aerospace Museum, 28210 West Park Highway in Ashland, $150, events@sacmuseum.org or call 402-944-3100, ext. 253.
NOV. 7
Christmas Caravan Preview Party Gala, Assistance League of Omaha, Champions Run, $100, 402-342-4288 or alomaha.org.
NOV. 16
Sentimental Journey "With Honor," The Durham Museum, 801 S. 10th St., $175 and up, 402-444-5071.
If you have news for Around and About, send it to aroundandabout@owh.com. For more information, contact Kate Malott at kate.malott@owh.com or 402-444-1149.