Downtown Omaha Inc., a nonprofit aimed at growing and promoting the downtown community, presented Marc Kraft with its Pioneer Award for his longtime commitment to the group.
Kraft, who has been a Douglas County Commissioner since 2009 and served on the Omaha City Council from 1997 to 2005, served on the board of DOI from 1977 until 1997 and was the president from 1990 to 1995. Many new initiatives began during Kraft's leadership of DOI, including a mentoring and job program between Central High School students and First National Bank, OPPD and many other downtown businesses.
Downtown Residence Inn, Lund Ross Construction and Restoration Exchange Omaha were recognized for preservation or construction achievements. Community achievement awards were presented to the Omaha Sister Cities Association, Fraser Stryker Law Firm, Old Market Business Association, the Henry Doorly Zoo and the Bridge Beats events sponsored by Omaha Parks & Recreation.
Other honors, awards and recognitions in the Midlands include (click on the photo above to see more Noteworthy pictures):
Four Nebraskans were inducted into the Nebraska Aviation Hall of Fame 2016 during the banquet of the 25th Nebraska Aviation Symposium Silver Anniversary and Aircraft Maintenance Seminar last month in Kearney, Nebraska. The four aviators are LaQuita J. "Keeta" Thompson of Scottsbluff; Dr. Richard L. Jaworski of Blair; the late William A. "Bill" Quinn; and Dr. William A. "Bill" Hamilton of Granby, Colorado.
Papillion American Legion Auxiliary Unit 32 received the award for the unit with the most new members during the American Legion Auxiliary Department of Nebraska 84th Mid-Year Conference Jan. 13-15 in Grand Island, Nebraska.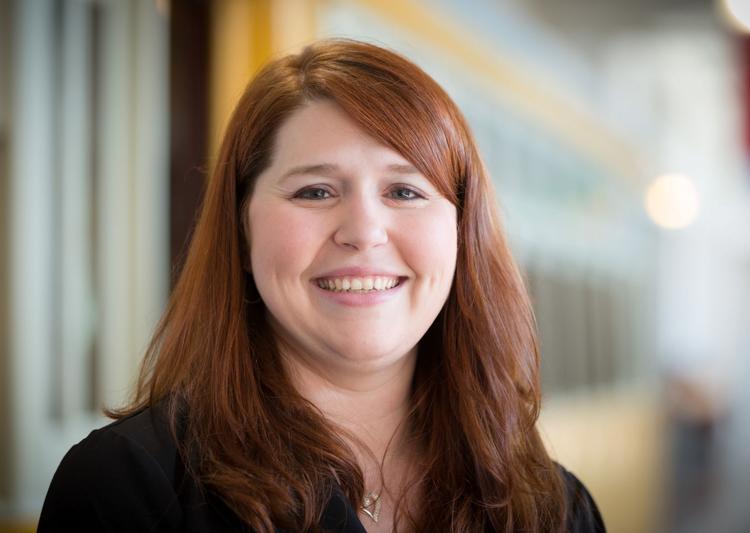 Carrie Wieners Meyer, director of curatorial and education services at the Durham Museum, has been selected to serve on the editorial board for Collections: A Journal for Museum and Archives Professionals. Meyer joins 24 scholars, researchers and library, archive and museum professionals to serve as peer reviewers of submitted articles and to suggest content for collections.