Throughout January, artistic works by 55 students at Hastings College in Hastings, Nebraska, were displayed in the Jackson Dinsdale Art Center gallery for a competitive All Student Art Exhibition. Students from all disciplines were invited to submit their work to the show, and more than one-quarter of the entries were submitted by non-art majors. Best of Show and a $150 cash prize went to Jeric Minton, a first-year studio art major from Clay Center, Nebraska. Minton submitted "Cube," a 3-D piece made out of golden Canadian cedar wood.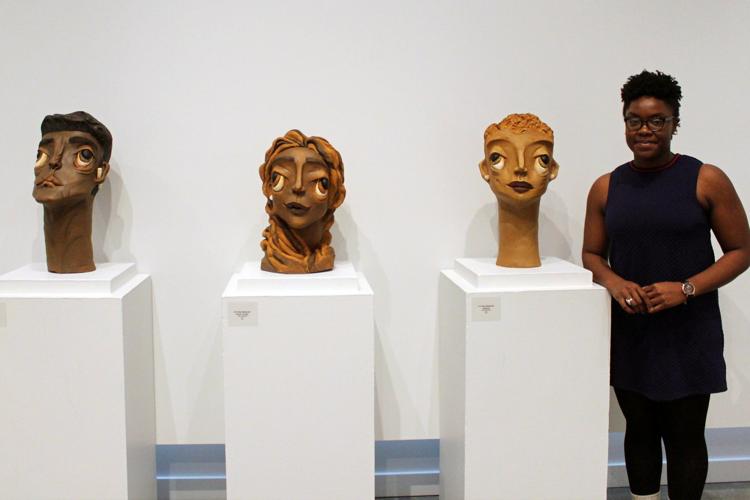 Best Three-Dimensional Work and a $100 cash prize went to Eunice Adounkpe, a senior sociology major from Omaha. Adounkpe submitted a set of three clay sculptures.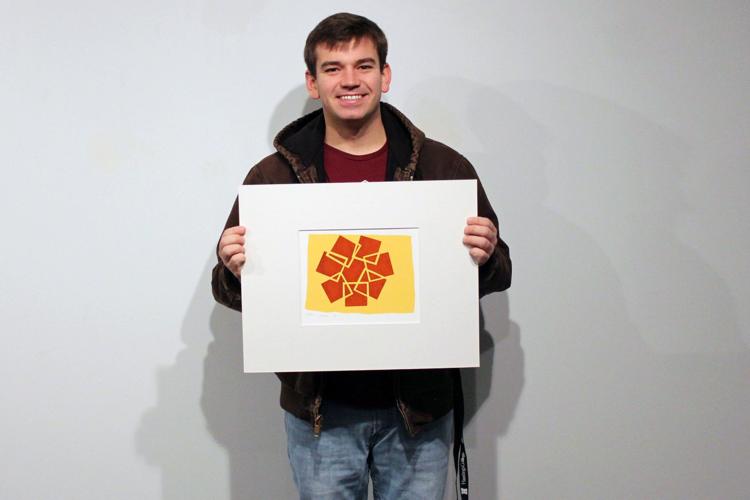 Best Two-Dimensional Work and a $100 cash prize went to Kyle Beaman, a 2016 graduate and Masters of Art in Teaching student from Grand Island. Beaman earned the award for his silkscreen titled "Hi My name is."
___________________
Dr. David O'Dell, professor in the University of Nebraska Medical Center department of internal medicine, division of general medicine, has been named UNMC's first Educator Laureate. He was honored, along with six other faculty members, at UNMC's first Academic Affairs Impact in Education Awards Ceremony on Friday. The other award recipients: Dr. Paul Paulman, Innovative Practices in Education Award; Dr. Shelby Kutty, Inspirational Mentor of Educators Award; Dr. Devin Nickol, Interprofessional Education Scholar Award; Dr. Gary Beck Dallaghan, Research in Education Scholar Award; Dr. Alan Richards, Valor in Educational Service Award; and Dr. Maurice Godfrey, Visionary Leadership in Education Award.