Nebraska State Education Association: The Nebraska State Education Association awarded educational professionals for their community efforts during the 157th Delegate Assembly on April 28. Dr. Mauricio Ramirez received the Great Plains Milestone Award for his work and dedication to the elderly, veterans, students and underrepresented communities in Nebraska. Ramirez founded the Mexican American Student Association and provides counsel to students. Jennifer Trenhaile received the 2018 Community Service Award for her volunteer work in her Emerson, Nebraska, community. Trenhaile is a music instructor at Emerson-Hubbard Public Schools and participates in local service efforts, including organizing benefits and community events, volunteering to clean yards and parks, and serving on boards and committees. The Bellevue Education Association and the Battle Creek Faculty Association were also recognized for their contributions to the NSEA Children's Fund, which provides funding and support for students in need.
United Way of the Midlands: The Lincoln Financial Group recently awarded an $85,000 grant to United Way of the Midlands, 2201 Farnam St. Funds will go to support a collaborative partnership with the Siemer Institute and Family Housing Advisory Services to address the needs of families on the edge of homelessness. These services help families stay in their homes and children stay in school. Lincoln Financial Foundation is the philanthropic arm of Lincoln Financial Group.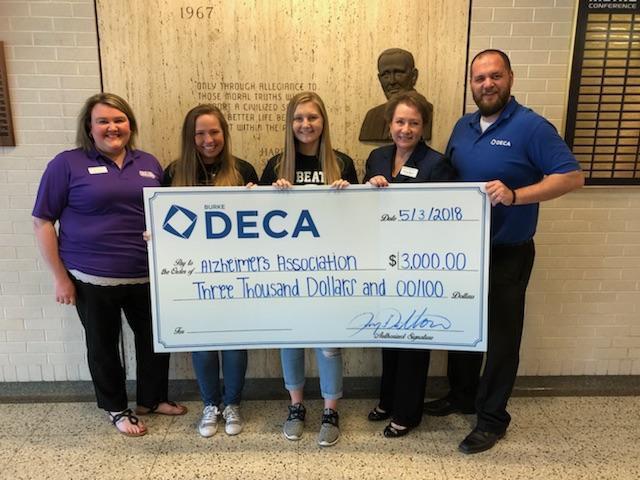 Alzheimer's Association: Burke High School students Morgan Anderson and Morgan Seybold donated $3,000 to the Alzheimer's Association Nebraska Chapter, 11711 Arbor St., on May 3. As part of a senior DECA project, the students selected the nonprofit organization because Anderson's grandmother has dementia. Anderson and Seybold raised money through online donations and made and sold T-shirts and bracelets at the high school, a few Walgreen's locations and last year's Hillsborough neighborhood Fourth of July event. Money raised will go to provide education, information and support to local residents and their families affected by the disease.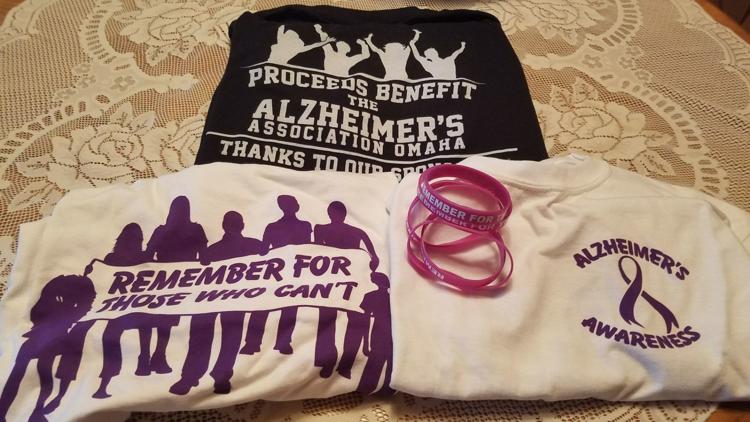 Movers for Moms: Two Men and a Truck, 4512 S. 68th St., hosted its annual Movers for Moms collection drive of comfort and essential items to benefit women with the Women's Center for Advancement, 3801 Harney St. Two Men and a Truck collected about 5,000 items with deliveries on May 11 and Sunday. Items collected included toiletries, clothing, slippers, soaps, perfume and purses. The WCA serves on average 150 women a day who are experiencing domestic violence, sexual assault, stalking or human trafficking.
Scare Away Cancer's Boo Brew: Scare Away Cancer will host its fifth Boo Brew on Thursday at Infusion Brewing Co., 6271 S. 118th St. "Drink Beer, Fight Cancer" is from 4 to 7 p.m. There will be music, games, prizes and a food truck. Tickets, $10, are available at the door and include a souvenir pint glass and one draft beer. Each additional beer is $5. All proceeds go to Scare Away Cancer, a local nonprofit that provides construction services to cancer centers in eastern Nebraska and western Iowa. Services are donated by volunteers at MCL Construction, 14124 Industrial Road.