Maggie Quintana woke up Tuesday to a text from her fiancé.
"This is us, Maggie," it said.
Sure enough, the photo showed her standing at Scotts Bluff National Monument in her bright orange tank top. And there was her fiancé, Scott Harms, clad in a gray T-shirt and down on one knee.
The Lincoln couple's proposal was captured in the background of another family's vacation photos. For nearly a week, Bethany Priest of Papillion had been trying to track down the then-mystery pair on social media.
Sign up for The World-Herald's afternoon updates
Receive a summary of the day's popular and trending stories from Omaha.com.
The moment captured on the western Nebraska monument happened to be the couple's second proposal. Harms popped the question on May 5 in Lincoln at the site of their first date. But when Harms, 32, got down on one knee, he was so overcome with nerves and emotion that he forgot everything he had planned to say, Quintana said.
The couple walks around the landmark about once a month when they visit Quintana's parents, who live in Scottsbluff.
As they strolled the site on June 22, Harms said he had initially intended to propose on the bluff. Quintana, 25, asked what he planned to say. So he dropped to his knee and gave the speech he wanted to give back in May.
"I had already said yes, but I hugged him and kissed him," she said.
Then they snapped some selfies together.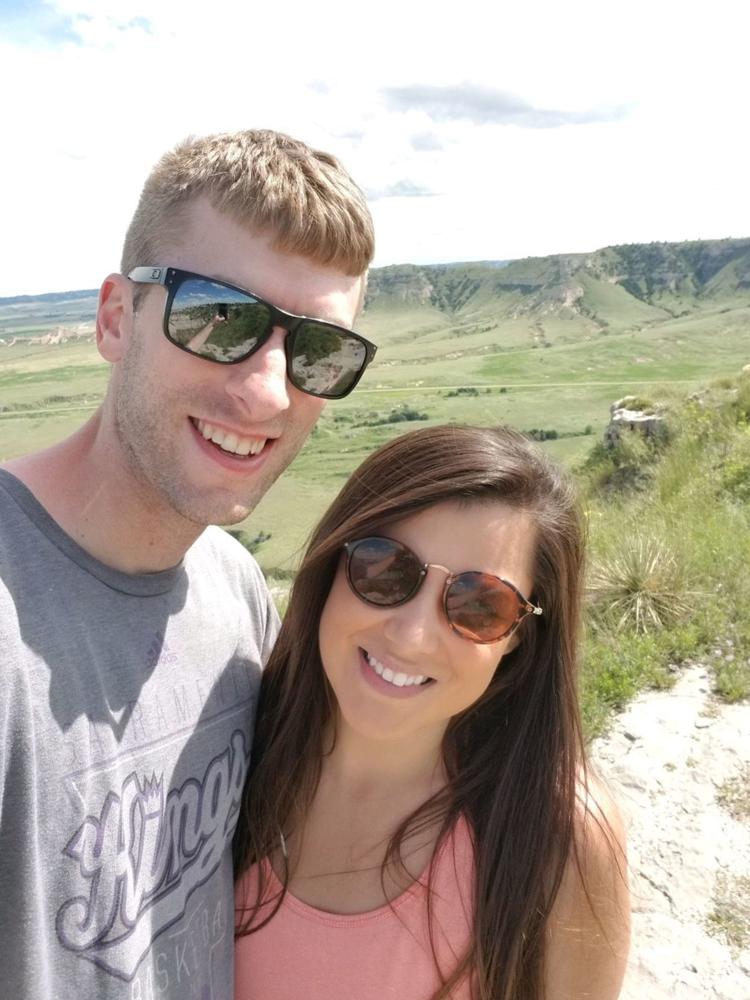 Gary Priest, standing in the distance, didn't notice the proposal at first. He was taking a series of photos of the landscape.
As he sifted through the photos later, he noticed the couple. One photo showed Harms on his knee and a second showed them taking a selfie. Priest's wife, Bethany, was determined to find the newly engaged pair.
Harms saw The World-Herald story and sent it to his fiancée. She then messaged Bethany Priest on Facebook.
Priest spotted the message in her inbox Wednesday, which happened to be her birthday.
"It's giving me chills," she said. "I wish I could tell you how much it means to me."
The second proposal was a special moment for the couple. Quintana said she's not only grateful to have Harms in her life, but she's also glad to have the moment captured in a photo. It's one they'll display at their wedding on Dec. 31.
"It's very special to me," she said. "My first thought was, 'Wow.' Not every couple goes through something like this. It's something I'm going to cherish and keep and show our kids some day."
Real Wedding: Maddie Jensen and Rich Stemm
Maddie Jensen and Rich Stemm were married June 15, 2019 at Happy Hollow Club.