Cheryl Logan recently visited a South High School trigonometry class that's taught in Spanish.
The Omaha Public Schools superintendent, who is bilingual, said watching the native and nonnative Spanish-speaking students learn math in the language took her breath away.
"That represents the absolute best outcomes of Omaha Public Schools," Logan said at a school board meeting last week.
Logan, in her second school year at the helm of OPS, shared that story before presenting the board with the district's new strategic plan.
The board will vote on the plan Monday.
The plan can be found on the district's website, district.ops.org, under the "Announcements" header.
The 64-page document is the result of months of work.
In the district's test scores, Logan said, district officials saw that reading is the linchpin on which OPS needs to establish all other goals.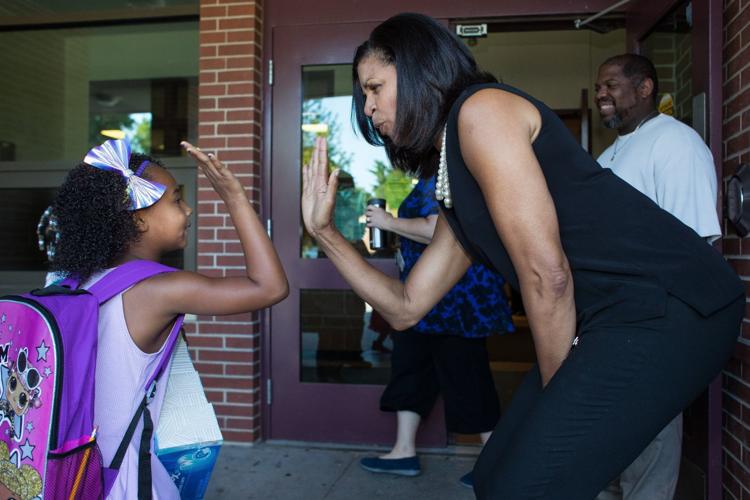 "When people come to the Omaha Public Schools and trust us with their children, we should be able to deliver on making sure that every child can read by the end of third grade," Logan said.
To deliver on that promise, OPS will make reading specialists available to students, something the district currently doesn't offer.
The district will add Reading Recovery, an intervention program that gives one-on-one assistance to young students who are struggling with reading and writing.
The district also will study the expansion of prekindergarten and high school programming. Logan said OPS might need to rethink the programming offered at magnet schools, as many schools were given those designations decades ago and have not been reviewed.
An audit of programming offered at the high school level said the district has no clear process for creating and retiring programs.
"As the district opens two additional high schools, there is an opportunity to develop a district-wide approach to ensuring all schools have similar core offerings while creating 'magnet quality' programs at each school to attract students," the audit said.
OPS is the largest school district in the state, with about 54,000 students, more than 7,850 staff members and 62 schools. The district is working on opening five more schools in the coming years.
Logan noted that the district has the highest- performing school in the state and the lowest- performing school.
Sign up for The World-Herald's afternoon updates
Receive a summary of the day's popular and trending stories from Omaha.com.
An expectation of equity was central to the feedback district officials received when they asked people about what improvements need to happen in the district, according to the strategic plan.
As part of the plan, the district has a turnaround model for seven of the lowest-performing elementary schools, starting with three schools in the 2020-21 school year.
Logan said the schools were selected based on their performance.
More details on which schools were selected will be released later, a district spokesman said.
In 2014, the school board adopted a five-year strategic plan that set long-term goals, including raising graduation rates, decreasing suspensions and expulsions and forging stronger connections between schools and parents.
For this strategic plan, the district tried to "take a proactive look towards what's coming and build a strategy that's responsive to the future," the plan said.
The plan addresses four priorities: academics, staff, financial accountability and ethic of care.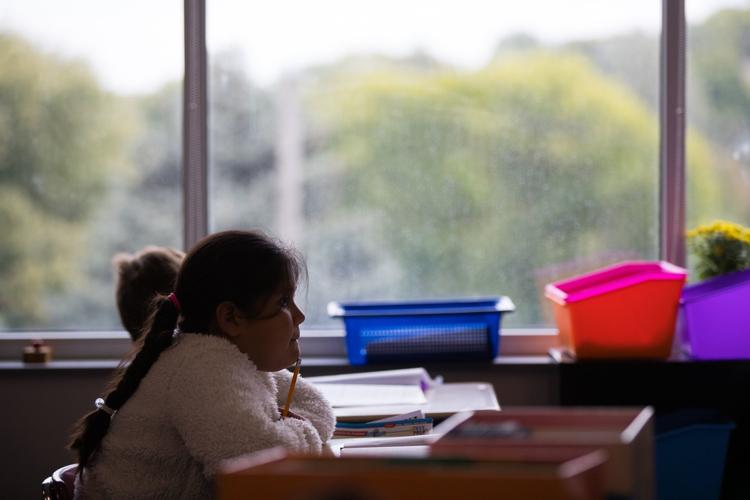 OPS students should be prepared to meet postsecondary expectations. These goals are to be met by June 2025:
» Four percent more kindergarten through third grade students will read at grade level.
» Each school will increase the ninth to 12th grade students identified as on track for graduation by 5%.
» Student groups in each middle school participating in advanced courses will increase annually.
» All students will have equitable access to technologies necessary to support learning.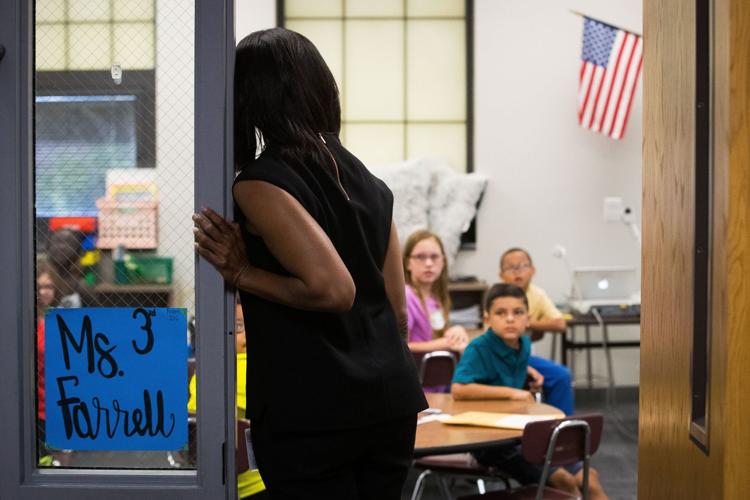 The district wants to recruit and maintain a highly qualified and developed staff. Here are the goals to be met by 2025:
» Fill 95% of teaching positions each school year by Aug. 1 with highly qualified candidates.
» Create a pipeline of employees to assume leadership roles.
» Create employee development programs to help with succession planning and employee retention.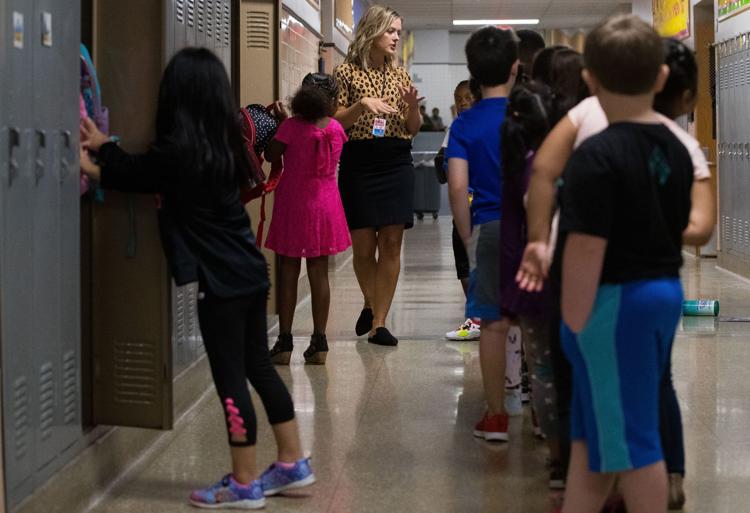 OPS seeks to demonstrate financial accountability tied to student outcomes. Among the goals:
» Implement a participatory budget process aligned to student needs, district priorities and school improvement planning.
» Establish a schedule of future facility needs and deferred maintenance through 2030.
» Complete all projects from the 2018 bond issue.
» Reduce the percentage of chronically absent students.
» Improve social/emotional skills at each school and decrease the annual number of student disciplinary events.
» Meet a consistent standard of quality, condition, cleanliness and accessibility in all school buildings.
District officials will make twice-yearly reports to the school board on how the district is doing on the goals.