Meanwhile, the percentage of tenured faculty members — permanent teachers with considerable job protection — has gradually declined. The reason for these trends in large part is financial, as public colleges wrestle with stagnant state support and colleges compete for a flat or shrinking pool of students.
Mary Lyons-Carmona of Omaha has been a part-time faculty member for many years. She has a doctorate in history and has won teaching awards at the University of Nebraska at Omaha and Metro Community College.
Lyons-Carmona, 62, said she had one good shot at a tenure-track position at UNO in the early 2000s, but instead took care of her ill first husband, who died in 2005. Many adjuncts make about $3,000 per class, sometimes more and sometimes less, and try to earn adequate income by working at two or more colleges at a time.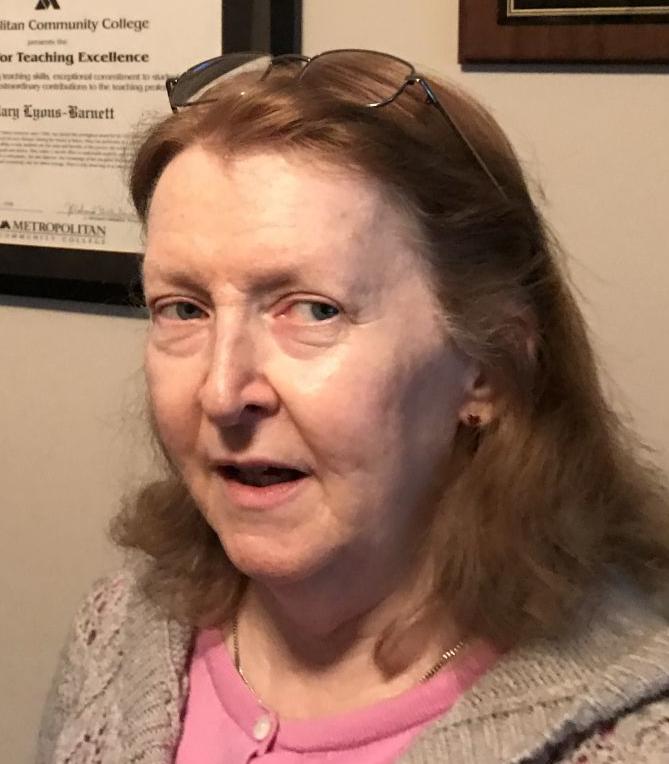 As an adjunct professor at UNO and Metro, she said, the most money she has made in a year over the past 30 (the first 10 at UNO and the next 20 at both UNO and Metro) is about $26,000.
Part-timers have little job security, existing from one term or one year to the next. Some declined to talk about their situations because, they said, they feared they wouldn't be brought back to teach more classes if they complained.
Asked why she hasn't quit for another profession after three decades as a part-timer, Lyons-Carmona said: "I do it for the students. I don't do it for my boss."
She now gets health insurance through her second husband, Michael, but for years she had to buy her own. Many adjuncts and part-timers don't receive standard benefits such as health insurance.
"It's not right, the way we teach people in higher education," she said. She said she was willing to speak up for part-timers and adjunct faculty members because she is semi-retired.
Depending on who assesses the situation, the trend toward part-time instructors has pluses beyond assisting college budgets. Many advocates of part-time faculty jobs say those teachers frequently are professionals from the business world who teach a class or two to share their experiences with students.
"There's richness when you can draw from the expertise" of those in the field, said Julie Masters, chairwoman of gerontology at UNO. Masters herself had been an adjunct faculty member before she became a tenure-track professor.
But Linda Ray Pratt, executive vice president and provost of the NU system before stepping down in 2012, called reliance on part-timers a serious problem in higher education. Many could hold full-time, tenure-track positions if there weren't such an oversupply of people with doctorates in the liberal arts and other areas, she said.
Part-time status represents "a very serious exploitation" of many who have the ability and credentials to be full-timers, she said.
Statistics generally show that use of part-timers and nontenured faculty members is on the rise, while tenure-track professors make up a declining percentage of faculty jobs.
In the University of Nebraska-Lincoln's College of Arts and Sciences, the number of tenured and tenure-track professors dropped 7% from 2010 to 2018, declining from 364 to 338, UNL's Fact Book says. The number of faculty members on "special appointments" (not on tenure track) increased 12% during that period, from 141 to 158.
The dean of that college, Mark Button, has been asked by administrators to work on a better system of rewarding faculty members called "lecturers," who are somewhat like adjuncts. Lecturers at UNL have contracts of one to three years. Another category of lecturers has shorter appointments.
Button and a committee, UNL said, seek to improve pay levels for lecturers and durations of contracts, provide opportunities for promotions, and other things.
Judy Walker, an associate vice chancellor at UNL, said her university's numbers of tenure-track and tenured professors "has remained fairly stable during the past decade."
Walker said through a written statement: "To be clear, the university is committed to providing quality instruction to its students, regardless of the job title of the instructor."
Sign up for The World-Herald's afternoon updates
Receive a summary of the day's popular and trending stories from Omaha.com.
At the University of Nebraska at Kearney, part-timers increased from 17.9% of the faculty in 2002 to 28.3% in 2018.
At Iowa's three biggest public universities, the trend is obvious. In 2008-09, tenured and tenure-track professors made up 66.9% of the faculty at Iowa, Iowa State and Northern Iowa. By 2018-19, that had dropped to 55.9%.
And nationwide, the share of full-time faculty members with tenure fell from 56.3% in 1993-94 to 44.9% in 2017-18 in public, four-year colleges that granted tenure.
"These are important challenges
," said Sacha Kopp, senior vice chancellor for academic affairs at UNO. Kopp, who arrived at UNO last year, said school administrators have prioritized placing full-time faculty members into high-demand programs.
"This is where we try to prioritize our budgeting," Kopp said.
One adjunct faculty member at UNO, Larry Bradley, refers to "the plight and exploitation of adjunct professors." Bradley has tried to unionize adjuncts through the NU system without success.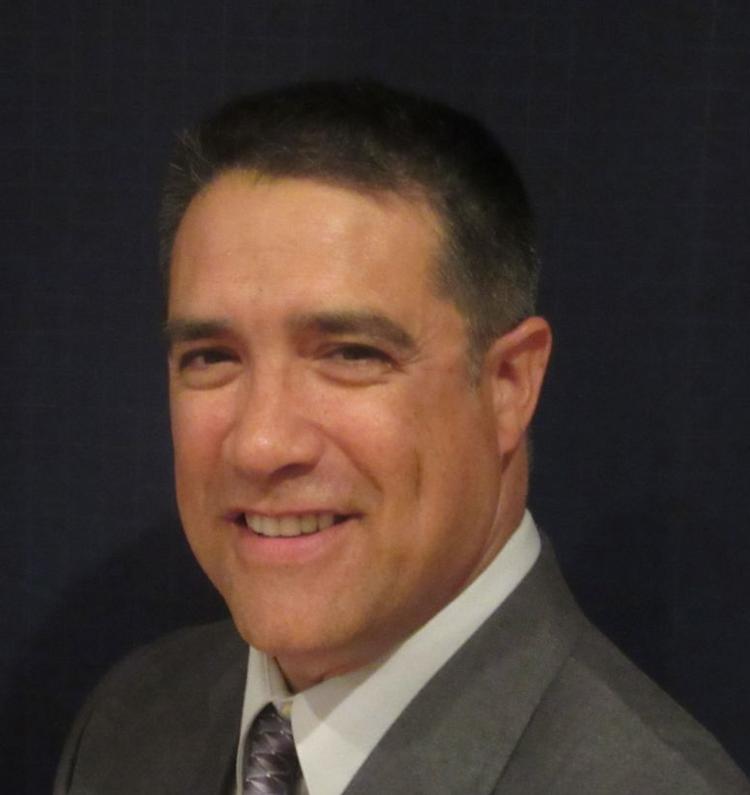 "I've been battling this for some years now," said Bradley, who has the good fortune of being married to a physician.
Some schools have put an end to their tenure systems. Midland University in Fremont did so under former President Ben Sasse, who is now in the U.S. Senate. A phone call and emails to his spokesman in Washington, D.C., weren't acknowledged.
Some other schools, including Bellevue University, have never had tenure. That is fine with Bellevue faculty members, President Mary Hawkins said.
"I think they're very satisfied," Hawkins said. Bellevue, facing suspension of enrollment of new GI Bill students over a finding of deceptive advertising by the Department of Veterans Affairs, has a pool of about 1,000 adjuncts to draw from and about 100 full-time faculty members. Hawkins said tenure has rules and processes that her faculty members don't have to deal with.
Among other things, tenure-track and tenured faculty members are expected to do research and publish papers. Like other defenders of the adjunct system, Hawkins said many of her adjuncts are professionals in other fields who bring their knowledge to campus as part-time instructors.
One of those is Robert Baldi of Omaha, who works in cybersecurity in the private sector. He teaches a couple of courses per quarter at Bellevue, he said, and has served as an adjunct for 10 years.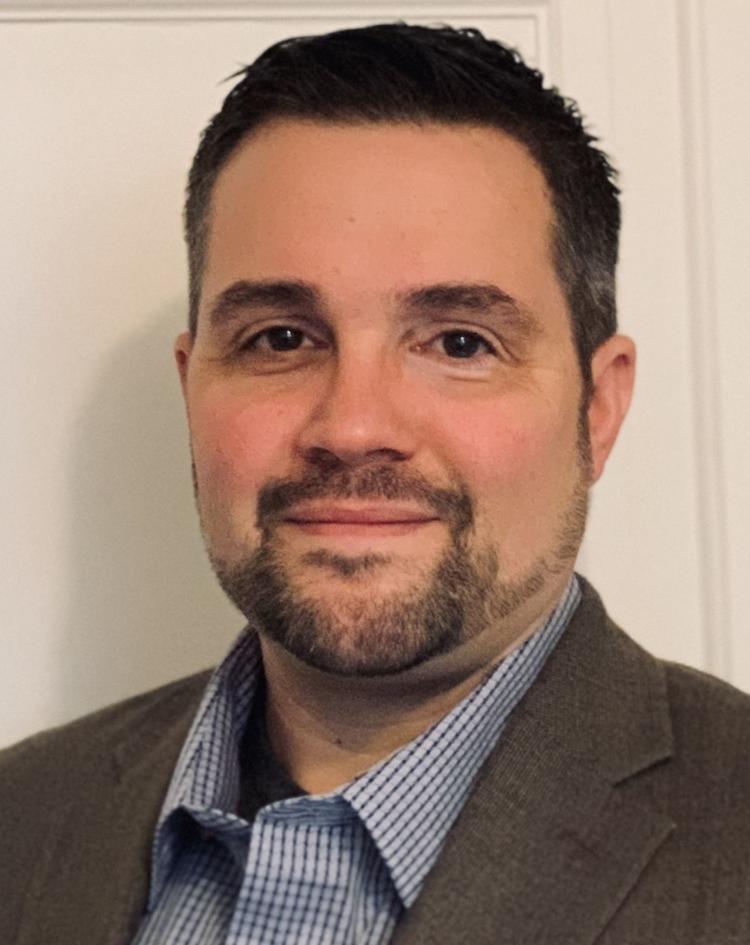 "It's a passion of mine — teaching and educating others," Baldi said. He teaches courses related to his profession, such as computer forensics, and makes $2,000 per course. He doesn't do it for the money, he said.
However, he has access to Bellevue University's excellent cybersecurity facilities and also learns from students, many of whom work in his field.
Metro uses about 900 adjuncts and about 250 full-time faculty members, said Tom McDonnell, Metro's vice president for academic affairs.
"We're very upfront with our adjunct faculty," McDonnell said. "It's a supplemental type of position, or supplemental income. ... It's not thought it would be a career move, but unfortunately for some, it has."
Gabrielle Tegeder, a geography-geology adjunct faculty member at UNO, Metro and Midland University, earned a doctorate five years ago. She plows away as a part-timer at multiple places, as she has for more than 15 years.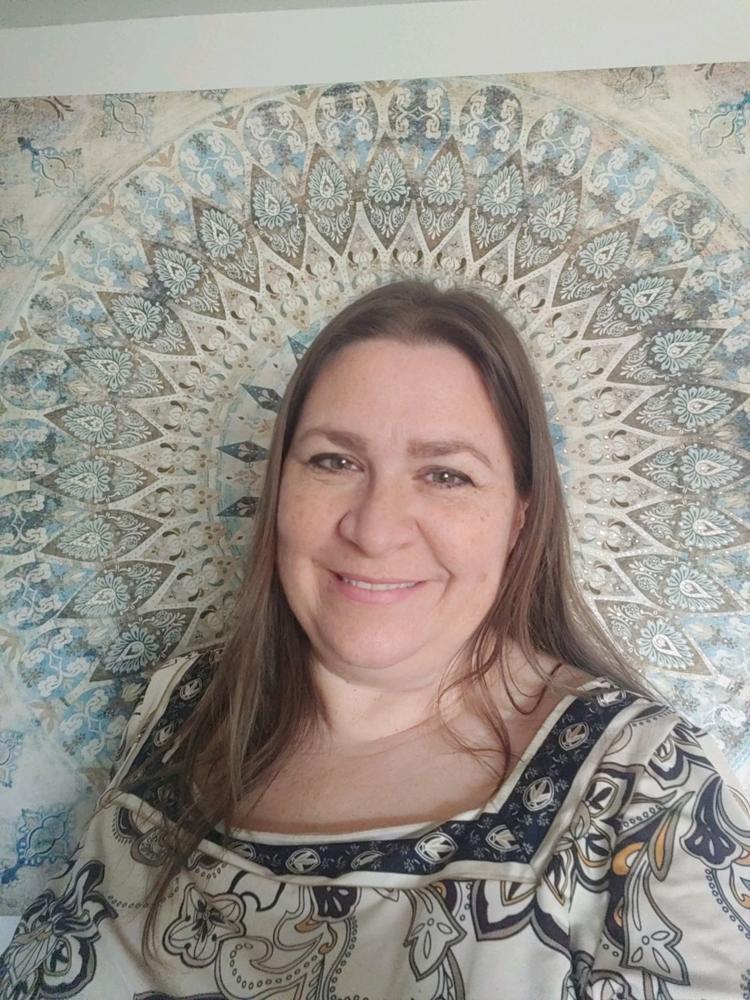 Tegeder, 48, went many years without health insurance but has it now through her husband of seven years. She loves to teach, she said, enjoys seeing students catch on to concepts, and relishes positive student evaluations.
But it's a nomadic life, she said, and piecing together full-time work through jobs at three colleges is tough. One year she made roughly $40,000 by loading up enough classes and teaching at a UNO summer camp. Usually it's considerably less.
She wants people to know how much adjuncts are used and "exploited to a good degree," she said. "I'm just trying to be honest."
Librarian Sheritha Jones contributed to this report.