Five decades from now, some senior citizens might recall their initiation to college as a balloon launch, a slippery slide or a brush with magic.
Colleges across the region and nation prepare for a new school year with activities designed to give freshmen a soft landing on campus and a smooth takeoff in their college careers. Colleges want students to experience an immediate connection to their campus so they don't feel like outsiders in a horde of classmates.
"When I was a freshman going through Welcome Week, I wasn't fully ready to leave home yet," said Nick Goodenow, a Creighton University senior from Okoboji, Iowa. "It's a process. I would always recommend, just take it day by day."
At Union College in Lincoln, a balloon launch (the balloons and string are biodegradable) early Wednesday afternoon will mark a key moment in the new school year.
The new students already have their balloons in their hands when they gather beneath Union's clock tower with their parents. "And we pray, and we wish them good luck," said Kim Canine, vice president for student life at Union. As they begin to sing "Warrior" by Christian singer Hannah Kerr, they release the balloons, and the parents drift off.
Moms and dads "know this is the time where you've gotta let them go," Canine said.
Sign up for The World-Herald's afternoon updates
Receive a summary of the day's popular and trending stories from Omaha.com.
One of the events Sunday at Peru State's Party at the Plex is less icebreaker than it is banana masher. Student leaders stomp the fruit out of dozens of bananas and spread the mush over a long, wet, soapy tarp, which is angled down a hill.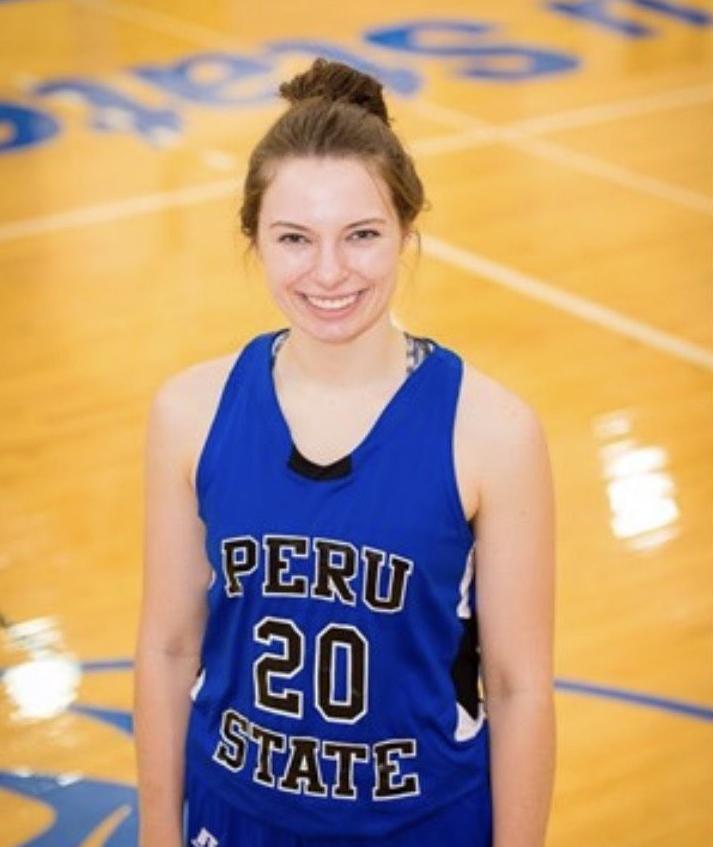 "It's kind of weird, I would say, but it's not super gross," Kealyn Ensminger said reassuringly. She is a fifth-year student from Homer, Nebraska.
Then what? Kids slide down the tarp on their backs, hands and knees, holding each other's hands, forming pyramids, standing like surfers. If it sounds treacherous, well, these are mainly freshmen. They'll figure it out.
Connie Boehm, director of student resilience at the University of Nebraska-Lincoln, said the gumption to move out of one's comfort zone plays a role in fitting in.
Try, Boehm said, to meet at least one other student in each class by introducing yourself and shaking hands.
Boehm has a team of 60 student "ambassadors" and "coaches" who have been trained to offer help of various kinds. Seeking assistance is a smart move, she said, not a weak one.
"Don't ever hesitate to ask for help and reach out," said Boehm, whose program is designed in part to help students bounce back from a poor test performance, the end of a relationship or homesickness. Life is not just about winning, she said. At its simplest, Boehm's Office of Big Red Resilience acknowledges that life knocks you down and that you must grab the grit inside to get up.
College isn't merely about partying, staying up late and playing video games and foosball. "College requires a sacrifice," said T.J. McDowell, UNL's assistant vice chancellor for student affairs. "If it wasn't hard, everybody would do it."
McDowell said UNL staffers and leaders know that "every person and every interaction matters. We want to make sure that they feel that — that they matter."
Omar Correa, associate vice chancellor for enrollment management at the University of Nebraska at Omaha, said he spoke minimal English when he started college at Iowa State University. He came from Puerto Rico.
Correa said he took careful notes and used a Spanish-English dictionary to figure out some lectures and assignments in his undergrad days.
"It took me probably three times as long to study," he said. "But we made it."
He encourages new students in the residence halls to keep their room doors open. Other kids are nervous, too, and want to meet people, he said.
Go to lunch or dinner with your roommate, Correa said, and meet people together. Find out where your classes are before you start them.
The language challenge gradually diminished, Correa said. He knew that he was on the right path, he said, when he had his first dream in English when he was a freshman. He was so happy, he said, that he told his buddies.
He also encourages students to appreciate the here and now.
"Don't blink," he said. "Just absorb every moment and try to be in the present."
Midland University in Fremont will distribute Apple iPads and Apple Pencils on Aug. 27 to each full-time undergraduate student. Hastings College has already made a similar giveaway.
At Chadron State College in northwest Nebraska, motivational speaker-educator-magician-hypnotist Robert Hackenson Jr. will take the stage Sunday evening at the Student Center Ballroom.
Hackenson — who said that over the past 15 years, he has taken his act to 47 states, Canada and Australia — talks about serious young-adult issues while mixing in magic and hypnotizing some students.
He talks about substance abuse, decision-making, caving in to bad influences, comparing oneself to others and social media safety. He said he doesn't want students to grow bored, and the addition of magic and hypnotism helps.
Taylor Osmotherly, associate director of residence life at Chadron State, said Hackenson has been coming to the college for about seven years. His act makes serious subjects enjoyable to listen to, Osmotherly said.
"Hopefully, it eases them into it (the school year) with some fun," he said.
At UNL, students will participate in small groups in a hunt for yard ornament gnomes. The gnome hunt will take place Thursday night in the 5-acre Maxwell Arboretum on East Campus.
Amanda Orr, area coordinator for East Campus residence life, said the event is open to all students, but especially those who live in the two East Campus residence halls, Massengale Residential Center and Love Hall.
Orr told a UNL spokeswoman that she has been personally involved in a gnome hunt and that it is "a unique, quirky way for people to interact with somebody they've never met before and to have a shared experience." She's referring there to other people, not gnomes.
Goodenow, the Creighton senior, found that getting involved in things — history club, Knights of Columbus, residence hall council and volunteering for Welcome Week activities — helped him meet people and make peace with this new period in his life.
During Welcome Week activities every August, about 175 students help new students move into Creighton's residence halls. Last year, Goodenow saw a young man moving in who looked lost.
"I told him to be open to people you don't know," Goodenow said. When the young man is invited to study at the library with someone or to get a pizza with the guys, Goodenow said, he should do it.
Goodenow learned a lot himself about getting through homesickness and adapting to a new place. By the end of his freshman year, a surprising thing had happened. He didn't want the school year to end.