College is presented in movie and myth as a rollicking time of high jinks and happiness.
In reality, it can be a challenging transition for many students, a time of vulnerability and stress.
Mental health counseling services in colleges and universities across the nation assist more and more students each year, especially with anxiety and depression. The cause isn't clear, though mental health experts point to several possibilities. Perhaps the stigma of counseling has declined or the tidal wave of social media is unsettling.
Maybe students have lower anxiety tolerance because of parental coddling.
But schools are adjusting with new strategies to help students reduce anxiety, deal with mental illnesses and improve their quality of life.
BIG RED RESILIENCE
The University of Nebraska-Lincoln soon will roll out a program called Big Red Resilience, in which 20 or 25 students will receive training to assist classmates in need.
Two UNL staffers, Connie Boehm and Myrianna Bakou, will launch Big Red Resilience and oversee it.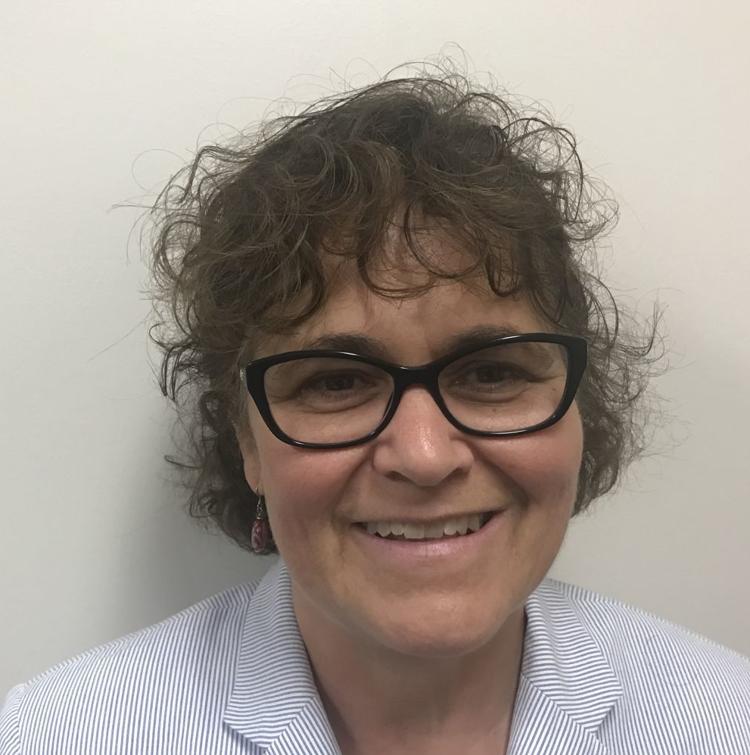 Boehm, who spent 21 years as director of wellness at Ohio State before coming to UNL as director of student resilience, said Big Red Resilience isn't counseling, it's coaching.
Resilience is the ability to snap back after hardship and defeat. It's required when students receive disappointing grades, experience breakups, are extremely homesick or run into financial problems.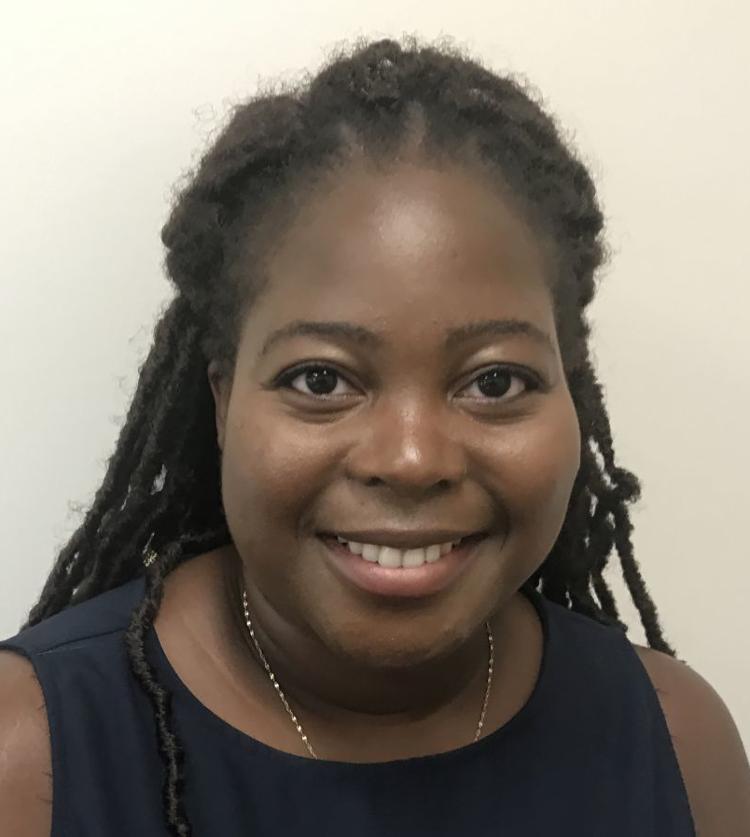 Bakou, a graduate student pursuing a master's degree in counseling psychology, is excited to see the program in action. Among other things, she will develop workshops on perfectionism, healthy relationships, medication use and other topics.
Bakou received counseling herself as a UNL undergraduate. Having come to the United States from the small African nation of Togo, she carried her parents' high hopes with her.
After doing well in high school, she wrestled with a boggling calculus class in her first semester. It felt like failure when she dropped the course.
Counseling helped her understand her compulsion to seek perfection. Counseling enabled her to accept that the human experience comes with defeat.
"I know how to come back from it," she said.
COCOA AT CREIGHTON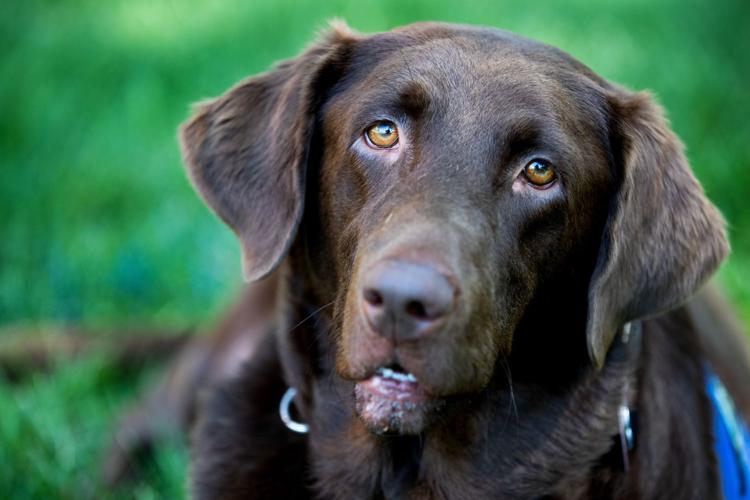 Programs to assist students come in all shapes. At Creighton University, a student support service is called Cocoa.
Cocoa is Creighton psychologist Michael Kelley's chocolate Labrador retriever. If students wish, Cocoa will sit in on their counseling sessions and permit rubs and pats as the student and therapist talk.
Kelley said he doesn't claim that Cocoa provides genuine psychological therapy. But her presence makes the counseling center less foreboding. And Kelley regularly takes her across campus so the general student population benefits from her presence. She's a fine, furry ambassador for the counseling center.
Cocoa, a trained therapy dog, is calm in crowds. Loud noises don't bother her. Even if toddlers lie on her or yank on her fur, she's unperturbed. One afternoon last month she loped along next to Kelley. They walked into the campus bookstore.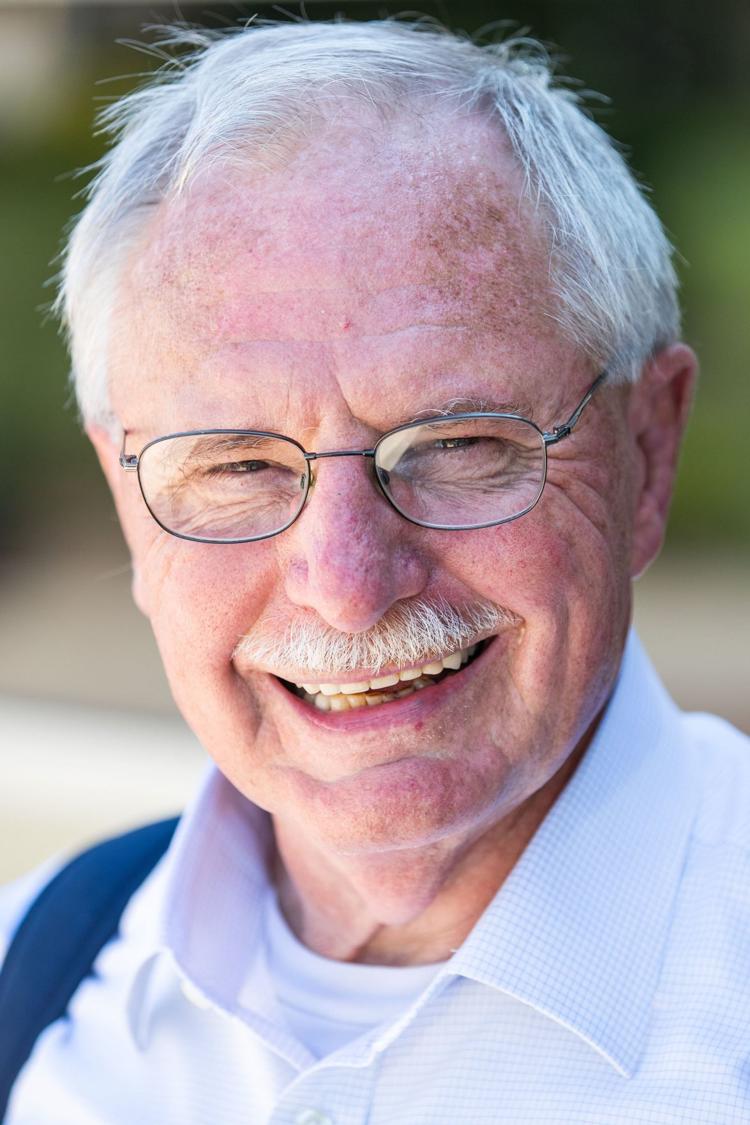 Saige Steffensmeier, a sophomore from Beemer, Nebraska, immediately knelt and put her hands on Cocoa. Steffensmeier has seen Cocoa and Kelley on campus before, and the dog reminds her of her own pup, Louie, back home.
Kelley said many of Creighton's students aren't used to struggling in class. Life has a way of throwing curveballs. "If we had one word that we could give our kids, it would be resilience," Kelley said. "Because life is mean."
NATIONAL TRENDS
Two national reports generally confirm that a higher percentage of college students are feeling troubled. And a higher percentage now are seeking help for the two most common concerns — anxiety and depression.
The Center for Collegiate Mental Health at Penn State, which receives information from close to 150 college counseling services, said anxiety was the main reason students sought help. About 24 percent of those using counseling services sought help for anxiety in 2016-17, up from about 18 percent in 2013-14.
The report said about 18 percent sought help for depression, up from 15 percent in 2013-14. The prevalence of "threat-to-self" episodes "increased for the seventh year in a row among students seeking treatment," the 2017 report said.
A survey of dozens of campuses and thousands of students found rising cases of emotional difficulty from 2008 to 2017. That survey, reported by the American College Health Association, found that anxiety, depression and attempted suicides in the general student population increased during that period.
Sixty-one percent had felt "overwhelming anxiety" some time within the previous 12 months in the fall 2017 study, up from 49 percent in fall 2008. The percentage who felt "so depressed that it was difficult to function" any time in the previous 12 months rose from 30.6 percent to 39.3 percent. And those who said they had attempted suicide in the preceding 12 months went from 1.3 percent in 2008 to 1.9 percent in 2017.
Lisa Adams, past president of the American College Counseling Association, said she suspects there are several reasons for greater demand for student counseling services. Adams, director of counseling at the University of West Georgia, said usage at her school has gone up 52 percent in two years.
Young people today have more information about mental health, and the stigma of mental difficulty isn't as great, she said. She doesn't rule out the notion that parenting changes may have shielded many kids from stress and failure.
Some students "seem to experience a bit of anxiety and not know what to do with it," Adams said. She also said that over the past 20 years, good medications have enabled students to manage symptoms from a broad range of mental illnesses that would have prevented college attendance before. They can do well, she said, with the proper support and medication.
Charlene Patterson, University of Nebraska at Omaha counseling center director, said technology and social media have made it tougher to glide through the day. "You've just created a faster-paced world for them," Patterson said. "They're barraged with constant inquiry, constant response to all kinds of issues."
Patterson and Boehm said they don't think college students fail the resilience test. "I don't think they're softer by any means," Boehm said.
VARIED STRATEGIES
Many colleges in the region have devised new ways, large and small, to combat the mental health problem:
» UNO therapist Jaisy Kumar holds Tea with Jaisy once a week for international students seeking support and camaraderie. The sessions last an hour to 90 minutes, and tea and snacks are part of the attraction. Kumar started it last year.
» Hastings College has just made its "transition specialist" a full-time job. That specialist can help a student acquire an emotional support animal, and refer a student to counseling or academic help.
» Nebraska Wesleyan offers Wellness for P-Wolves, an occasional lunch-hour forum on mental health topics.
» Iowa State's College of Veterinary Medicine has its own on-site counseling, workshops and biofeedback equipment to gauge stress.
» Doane University two years ago joined about 450 colleges and high schools with Active Minds chapters. Active Minds is a student-led organization that educates students about mental illness and encourages support and counseling.
Connie Boehm at UNL said other universities such as Stanford, the University of Pennsylvania, UCLA and Wisconsin have started resilience programs. Boehm and Bakou will coach struggling students in the fall while the student coaches train and prepare. Student coaches will step in during the spring, working one-on-one with students in 45-minute sessions to focus on strengths, and to connect them to counseling, academic or financial help.
The student coaches will let their fellow students know that there are peers on campus who care and are there to help them bounce back.
That, Boehm said, is what resilience is all about.