Anna can't tell on Mr. Robeson.
If she tells, it will be her fault. Everyone will blame her. He will be sent to prison. Lives will be destroyed.
How many times has Brian Robeson told her that?
It's winter break 2015. The Omaha police detective sitting across from her in the Project Harmony interview room wants 14-year-old Anna to explain her relationship with her 35-year-old middle school math teacher.
Why was Robeson watching a Green Bay Packers game in her house when her family was out of town? Why had she given him the garage code? What's going on?
Anna doesn't think this detective will understand. No one will. How many times has Robeson told her that?
"This is not your fault," the detective tells her.
It takes two hours for the detective to get Anna to say it out loud for the first time.
Her middle school math teacher fondled and sexually assaulted her — outside of school, in his classroom during lunch, in a computer lab and in a bathroom.
Today, 18-year-old Anna thinks it could have been prevented.
During her two years at Davis Middle School, numerous staff members reported concerns to the principal about Robeson's behavior with girls, including Anna. One teacher was so alarmed that she reported him to the state child abuse hotline.
"At all times, staff acted responsively and professionally," OPS said in a statement. "There is no question that what happened to our student was terrible. It was perpetrated by a predatory criminal who worked hard to keep it concealed."
A federal judge has sided with OPS officials, ruling that they should not be second-guessed, that they didn't ignore the signs. Anna and her parents intend to appeal the ruling.
Anna believes that adults in the school failed her.
She was swept up into Robeson's lies and manipulation. Anna said Robeson was the voice in her ear telling her what to do.
"I think they expected me to come forward and say something. As if I could somehow do that."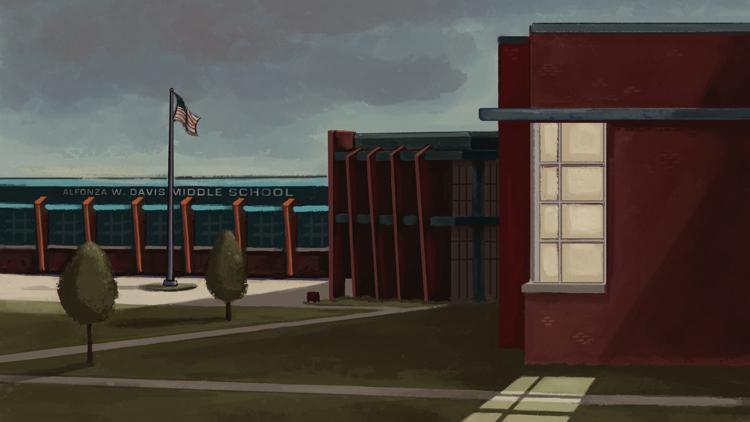 After several high-profile criminal and civil cases, The World-Herald started looking at the frequency of educator sexual misconduct in Nebraska. This article is the first in an occasional series looking at the problem. The events detailed in this article come from interviews and available court documents.
Anna is not the young woman's real name; The World-Herald doesn't name victims of sexual abuse unless they want to be.
Robeson did not respond to a request for comment.
Citing the ongoing litigation and the "sensitivity of the issue," the Omaha Public Schools declined The World-Herald's request to interview Superintendent Cheryl Logan, the Davis Middle School principal, the district's human resources director and lawyers for the district.
Anna wasn't happy about attending Davis Middle School for seventh grade — it was her mom's idea.
"She was adamant about me going there, and I was adamant that I didn't want to because I wanted to be with my friends," Anna said.
She didn't like her new school in a new school district.
OPS opened Davis Middle School, near 132nd and State Streets, in August 2013.
Principal Dan Bartels welcomed the students with a nod to the school's airplane theme.
The students' mission begins now, Bartels told them during an assembly on the first school day in 2013.
But the missions will have some turbulence.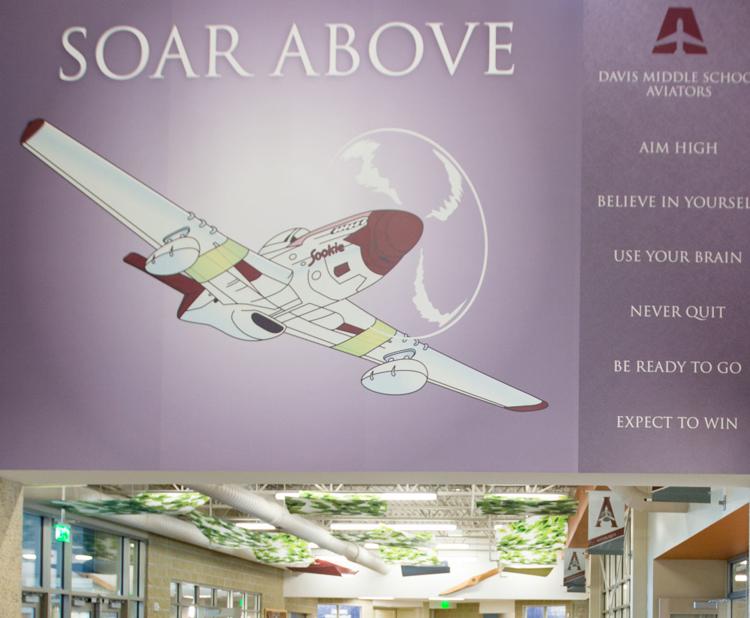 Anna, 12, saw Robeson twice a day in seventh grade, for math and homeroom.
He noticed when she seemed upset around the time her friend was moving out of state.
She could talk to him, he told her.
In class, he would ask her questions. He complimented her writing and asked to read her poetry. Anna noticed that he didn't treat all the girls like that.
He said he could help her adjust to the new school.
"I never asked for it," Anna said. "I just kind of went along with it."
Anna's parents remember giving Robeson permission to have lunch with Anna in the administrative office. Robeson told school staff that he was mentoring her, according to court documents.
It started as lunch alone in his classroom once a week. She would talk about her life. He would talk about his, including his marriage.
"Everything kind of felt weird at first," Anna said. "The first few lunches I was uncomfortable talking to him when we would get more in-depth about our lives."
Robeson pushed the weirdness away. Anna said no one at the school asked her about the lunches, so she thought it must be OK.
In April 2014, Anna turned 13.
That month, her homeroom class went on a field trip to the Millard Airport. Anna was standing with a group of girls when Robeson leaned down, kissed Anna on her forehead and then walked away.
"I was left standing there with other students asking why he just did that, and me not being able to answer," Anna said. "I got very weird looks, and I didn't know what to do. I felt uncomfortable."
He emailed her later that evening and said he missed her.
"I think that was the first time I felt like something wasn't right. I didn't know why he kissed me, or why he told me he missed me."
But then Robeson apologized. He told her that's just how he expressed his emotions.
"Kind of a mind game. I felt weird about it, but then by him apologizing, it made me feel less weird about it."
Using his OPS email account, they started emailing back and forth, talking about their days and her soccer games.
He was everywhere she went. In the nurse's office for a stomachache? Robeson was there, too.
Toward the end of the school year, Robeson started to show her affection at school in front of other people. He picked her up off the ground in the weight room and hugged her in front of her homeroom class.
"There's 20 kids that just watched that happen," Anna said. "That's going to spread rumors. And it did my eighth-grade year. Rumors, teachers hear about them. Anything he did in public started talk amongst the students."
When she dropped off her algebra book on the last day of school in seventh grade, he lifted her up and put his face against hers.
It all made her feel uncomfortable. She didn't understand why.
Robeson was a student favorite.
The girls wanted his attention. The boys talked sports with him.
If something was bothering a student, Robeson would ask about it. He seemed to really care about what the students had to say. He already knew some of the students from Prairie Wind Elementary School, where he taught before moving to Davis when it opened.
At 6-foot-3 and 225 pounds, he was often heads taller than the 12- and 13-year-olds he taught, but he was always ready to give students high-fives and hugs. He led activities in the school, and several students said he was popular and the only teacher who gave out hugs.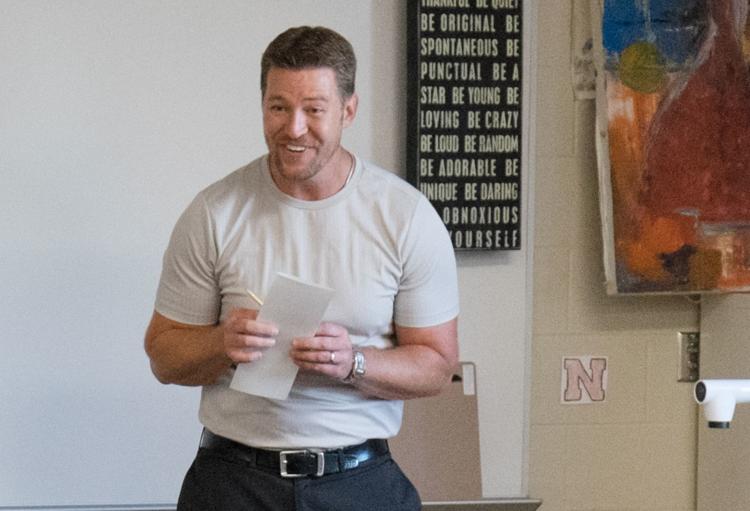 Not everyone was comfortable with the hugs.
According to court documents, during Anna's seventh-grade year, two staff members on two different occasions told Bartels that Robeson was hugging male and female students. One teacher reported that the hugs were prolonged.
Bartels coached Robeson on proper school interactions with students, including demonstrating side hugs and high-fives, which stopped it for a few days, according to documents.
Bartels and his staff had received training that year on spotting, preventing and reporting sexual abuse of students by staff.
Hugs were one of the topics covered in the training.
It's not clear from court records that anyone reported the kiss at the airport — Anna thinks no one did.
But Bartels, documents show, became concerned over a photo Robeson sent from the trip.
Bartels thought the selfie with Anna and another girl looked more like friends taking a photo together than a teacher and students. Robeson thought it was OK and showed that they were having fun.
In April, Bartels learned that Robeson was mentoring Anna in his classroom. Bartels told Robeson to stop and make it official by applying to be a TeamMate in the TeamMates Mentoring Program.
Robeson applied but was denied. TeamMates said in a statement that Robeson never volunteered for them and that they don't allow men to mentor girls.
It's not clear why Robeson's application was denied, but he had three DUI convictions on his record.
In May, at a Davis Glow Run fundraising event, Anna's father saw Robeson pick up Anna, throw her onto his shoulder and cross the finish line.
He said in an interview that he was surprised to see a teacher handling his daughter that way.
At the time, he thought: "Well … welcome to middle school."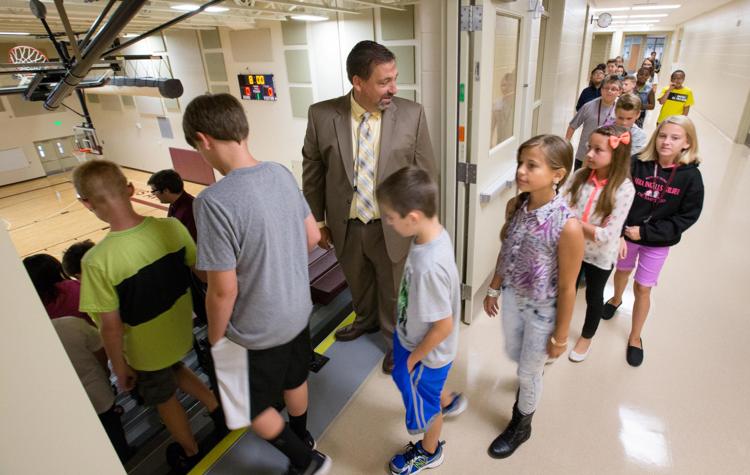 Many people thought that Robeson was friends with Anna's parents because they attended the same Catholic church in Omaha.
Anna and her parents said that's not true.
During the summer between Anna's seventh- and eighth grade years at Davis, Robeson started attending the same church service as Anna's family.
Her parents thought that it was a coincidence. Anna knew why he was there.
"When he found out what my family was doing, he inserted himself into our lives," Anna said.
Anna and Robeson kept emailing, and at the beginning of Anna's eighth-grade year, Robeson started making comments about her body in the emails.
Anna said she didn't know what to do or say. She had never received attention like that before.
The lunches resumed when school started. Anna doesn't think she ate lunch in the cafeteria once that school year.
Robeson continued to meet with Anna under the guise of mentoring.
According to court documents, Bartels had asked Robeson if everything was set up with TeamMates, and Robeson said yes. Bartels told Robeson that he could have lunch with Anna in the conference room or guidance area, not alone in a classroom.
Two girls who were friends with Anna at the time said in interviews with The World-Herald that she was never in the lunchroom.
The World-Herald interviewed a friend who said she and her friends went to administrators when Anna wore Robeson's North Carolina Tar Heels sweatshirt at school.
The friend said that she thought it was weird that Anna was spending so much time in Robeson's classroom but that she was too young to even suspect the worst.
Anna told her friends that she was getting help with math, the friend said.
Robeson sometimes gave hugs, but the hugs he gave Anna seemed longer and more intimate, the friend said.
In September 2014, Robeson and Anna kissed at a creek near her house during a day off from school.
After that, Robeson mentioned doing other things. She had to look everything up on the Internet. She wasn't OK with it, but he said she would do it all eventually. Might as well be now, he told her.
"So I did it," she said. "Same reason I did everything for him, because I thought he cared about me, and he told me that this is what love is."
Sign up for World-Herald news alerts
Be the first to know when news happens. Get the latest breaking headlines sent straight to your inbox.
When things started getting more physical, even the tone of his voice changed.
You can't tell anyone, he told her. No one will believe you.
At one point, Anna told a school counselor that she was uncomfortable with the attention she was getting from a different male staff member at the school.
Anna said that male staff member had done nothing wrong, but she was hoping that the counselor would see that something was off. But that didn't happen.
"It was a huge letdown," she said.
Anna and Robeson would have lunch in the school office once a week, so it looked as if they were following the rules set forth by the principal.
Anna said she would make up excuses to get to Robeson's classroom on the seventh-grade floor. He told her to do it, so she did.
When they were in the classroom, Robeson would close the door and turn off the lights. They would then go to an area of the classroom that couldn't be seen from the hallway.
Anna said everything short of actual intercourse happened in the classroom. She said the sexual contact also happened in a bathroom and a computer lab at the school.
Anna was no longer his student, but Robeson pulled her out of her geometry class so she could help tutor his students. At least once, he pulled her out of class for a sexual act.
Twice, someone walked into the classroom while Anna and Robeson were engaged in a sexual act. Robeson shoved Anna into a closet both times.
In eighth grade, Anna remembers a rumor circulating that she and Robeson had kissed in the hall.
Although eighth graders weren't supposed to be on the seventh-grade floor, she was caught several times heading to Robeson's room or in it.
Staff reported seeing Robeson tie her shoe in the hallway, grab a phone from her back pocket, hug her and eat lunch with her in the classroom with the lights dimmed and door closed, according to court documents.
Bartels responded with more counseling, coaching and warnings to Robeson about proper behavior.
At one point, Bartels sent a security guard to check Robeson's room.
In March 2015, according to court documents, an unsigned note was left in Bartels' mailbox saying it was curious that Anna was absent from school on the same day as Robeson. The administration tried to identify who wrote it from the handwriting.
Bartels called Anna's dad to verify Anna's absence and was told that she was at home sick, documents said. Anna's dad said he doesn't remember getting that call.
Anna said she actually was at her home — with Robeson.
In May, a teacher expressed concern to a school counselor about the amount of time Anna was spending with Robeson. The counselor agreed and said she had noticed that in the previous week, Anna was frequently inside Robeson's classroom and in the hallway outside. She said she would reach out to Anna's parents, according to court documents.
Anna's mom said she wasn't called.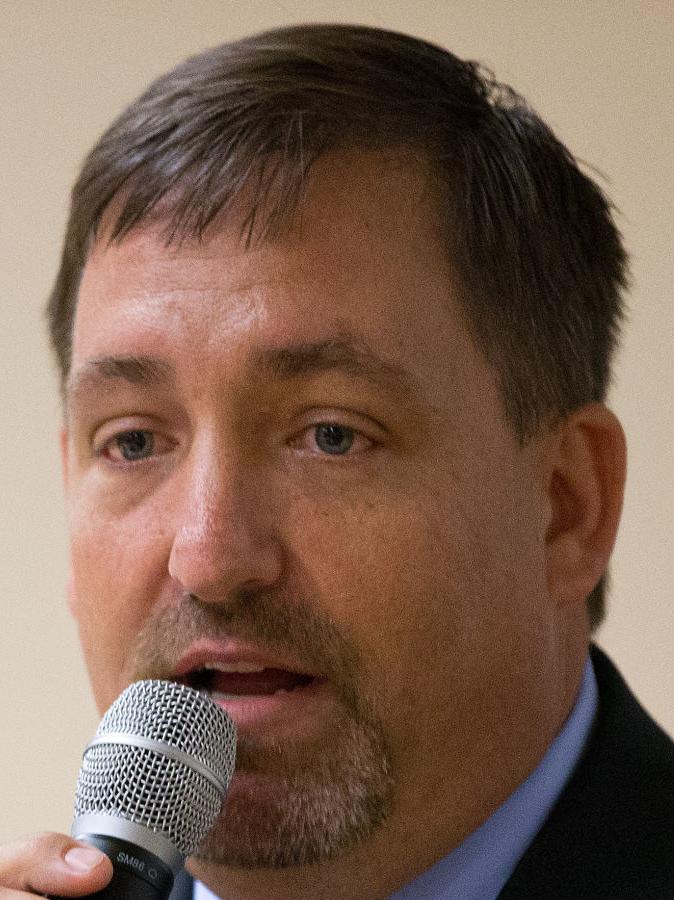 On the last day of Anna's eighth grade year, the same teacher saw Robeson touch female students and give a "full frontal" hug with both arms around a student's body for about 60 seconds — long enough for the teacher to get a picture. Robeson also kissed a female student on the head. Anna was not present.
The teacher reported the interactions to Bartels and sent him the photo. Later that night, Bartels told the teacher to call Child Protective Services if she thought something was wrong.
A few days later, on May 26, 2015, the teacher called CPS.
She reported the hug and that she had seen Robeson poke Anna in the stomach in a hallway and touch her shoulders as if he were giving her a massage.
CPS said it would forward the information to police.
When told of the photo and the CPS report, Robeson went against Bartels' orders and tried to confront the teacher who reported him. Bartels told the OPS human resources department about the CPS report and the confrontation. Robeson claimed that the girl was crying and she needed a hug.
HR said that the hug and confrontation were inappropriate and that Robeson needed to have "expectations set for him," according to court documents. Bartels was told to complete an employee consultation conference with Robeson. Bartels reminded Robeson of his sexual misconduct training and told him that future incidents would be reported to HR.
Police declined to investigate the CPS call because there was "no disclosure of sexual abuse, only the concern of flirtation," according to court documents.
Anna remembers Robeson saying everyone liked him too much to report him, but he was mad about the CPS call. Robeson said the teacher who made the call was "the only one smart enough to see what's going on," Anna said.
The abuse continued after Anna entered high school. In September 2015, Robeson had intercourse with Anna, then 14, for the first time; under state law, a child under 16 cannot consent to sex.
Anna said she would sneak out of her house at night to meet Robeson. The abuse happened in Robeson's car, by the creek near her house and at hotels. They went on dates, including to a football game.
Anna lied to her parents so Robeson could take her on an overnight camping trip. She said she was going to a friend's house.
"I got really good at lying," she said. "And I got really good at hiding."
Robeson gave her a silver ring. He had "I love you" engraved on the inside. He promised to marry her when she was old enough.
"He had pulled me into a world so entirely his own, and I was his puppet," she said. "He made sure I believed everything, and he made things seem like they were my choice, but really, they were his."
In December of Anna's freshman year in high school, a Davis teacher reported to Bartels that Robeson appeared to be sending an excessive number of emails to a different former student. Bartels notified HR about the emails. The emails included several terms HR deemed inappropriate, including "sweetheart" and "atta baby," according to court documents.
Robeson wrote the girl, "I am here for you whenever and however you need me to be … always," according to court documents.
Robeson met with human resources officials regarding the emails, and Robeson was told to stop emailing students.
HR officials were "considering further disciplinary action" against Robeson when he was arrested, according to court documents.
In December 2015, she went out of town with her family and gave Robeson the garage code to her house.
At the last minute, Anna's mom texted a neighbor and asked her to bring in a package that was delivered to the house.
Anna and Robeson were video chatting when the neighbor walked into the house and discovered Robeson. The neighbor quickly called Anna's mom to ask if someone should be in their house and then called police.
A police detective found a record of the CPS call. That's how Anna ended up in that Project Harmony interview room.
There's a term for what Robeson did to Anna: grooming. At Project Harmony, staff explained to Anna that there are steps abusers go through to get the victim into a sexual relationship and keep it secret.
Anna could pinpoint what Robeson did at every step.
"It's as if he had sandpaper and he was just rubbing away at everything that I ever really was, what I knew, what I believed, all that," Anna said. "He sanded that away first. And then when it was absolutely raw, that's when he started manipulating me."
At his sentencing, Robeson had a chance to address the judge. The transcript of what he said is 18 pages long. He told the judge how the "relationship" unfolded and that he was an alcoholic. He told the judge that he loved Anna and that his feelings were real.
Prosecutor Molly Keane responded that it wasn't a relationship.
"This was child abuse, child sexual abuse, by a person put in a position in our society to be trusted and to build trust in children, in their families, in their parents," Keane said. "He took advantage of that position in the worst way any teacher can."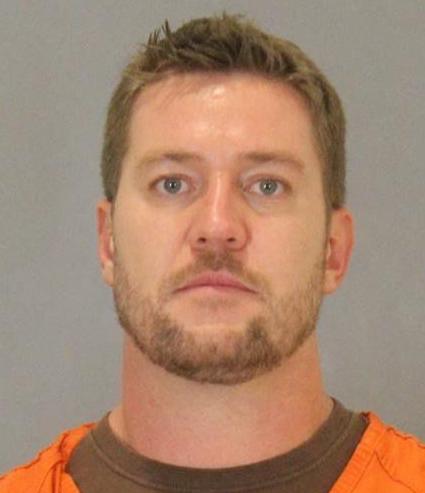 The revelation of Robeson's abuse of Anna hit her family like "a bomb exploded," Anna's mom said.
"And there's shrapnel everywhere."
Anna's parents, who are both educators, were astonished by the repeated concerns staff raised about Robeson.
When a police detective told mom of the CPS call, she was stunned.
No one had contacted her about it, she said.
School officials never alerted Anna's parents to any of Robeson's concerning behaviors, she said. The parents didn't know about the lunches in the classroom, the anonymous note to Bartels, Anna's unauthorized trips to the seventh-grade floor, the rejection of Robeson's TeamMates application, the disturbing hugs and kisses or the concerning emails to the other girl, her mother said.
"We were never, ever, ever contacted," she said.
Anna's mom said three goals have guided the family: to pay for the extensive therapy, to get Anna the help she needs for the rest of her life and to make change happen.
In their eyes, the case was clear-cut: Bartels and administrators repeatedly ignored the concerns of staff, failed to investigate and failed to take steps to protect Anna.
Instead, Anna's mom said that throughout the lawsuit, OPS blamed Anna for not reporting the abuse and her parents for not contacting the school with concerns about Robeson.
Dave Domina, the family's lawyer, said that had OPS officials investigated, separated Robeson and Anna, and notified Anna's parents, the abuse could have been stopped.
The teachers "saw something and said something; the school district did nothing," he said.
"We identified what we thought were 14 distinct complaints to the school principal from nine different sources, principally teachers," he said.
The lawsuit alleged that OPS violated Anna's constitutional right to be free from sexual harassment under Title IX, the federal law that prohibits sex-based discrimination in schools.
To win such cases, a plaintiff must prove that officials were deliberately indifferent.
Domina argued that the failure to act was enough to hit that high bar, which is more stringent than mere negligence.
He also alleged that OPS and Bartels were negligent and liable under state law.
Although employees are exempt from lawsuits when they are deemed to be using their discretion, Domina argued that the evidence was so overwhelming that Bartels had only one option: a duty to protect Anna.
"Under what circumstances is it a matter of discretion versus obligation for a school principal to investigate when faculty members have reported a suspicion that one of their colleagues is abusing a student?"
On Nov. 1, a judge sided with OPS.
U.S. District Judge Laurie Smith Camp, in a summary judgment, dismissed the family's claims against OPS and Bartels, leaving Robeson the only defendant.
It was a complete victory for OPS and Bartels. There will be no trial unless the family can get the case restored on appeal. Domina said he will try.
Under Smith Camp's interpretation of deliberate indifference, the family had to prove that Bartels and OPS had "actual notice" that Anna was being assaulted and chose not to remedy the situation.
In other words, they had to know that the sexual abuse was happening and do nothing.
Smith Camp concluded that neither Bartels nor OPS knew of Robeson's misconduct with Anna.
OPS and Bartels "did not turn a blind eye to the allegations," the judge wrote.
The actions Bartels took were not indifferent based on what he knew at the time, she said.
Actions and decisions that are merely inept, erroneous, ineffective or negligent do not amount to deliberate indifference, she said.
Bartels used his discretion to evaluate each situation reported to him and to decide how to handle it, she wrote. Because he was using his discretion, delegated to him by OPS, he and OPS couldn't be held liable under Nebraska's tort claims law, she wrote.
"He and other OPS administrators were required to make choices, using their judgment," she wrote, "and such discretionary functions are not to be second-guessed" under the tort law.
Mark Evans was the OPS superintendent when Anna was molested.
He told The World-Herald that "hindsight is 20/20."
"I suspect if you were to ask anyone involved in that case, including teachers who had some suspicions or whatever, they all wish they'd have done something more aggressive, and every one of them have regrets today 'cause they feel so bad about it," Evans said. "I guarantee it. Anybody, including Mr. Bartels."
In a statement, district officials called Robeson's actions "horrific" and praised Anna for speaking out.
"We cannot stress enough how much we respect the tremendous courage it takes to report a sexual assault and how much we admire the strength of our former student in discussing this subject," the statement said.
The statement referenced the judge's decision.
"The evidence showed that Principal Bartels and staff promptly followed up on concerns about Robeson that were brought to their attention. Child Protective Services was contacted at least once by staff and CPS declined to investigate further. At all times, staff acted responsively and professionally."
In the statement, district officials underscored OPS's commitment to student safety.
The district takes care that faculty and staff understand district policies and procedures for reporting concerns of inappropriate behavior and misconduct, they said.
"Our student handbook and our faculty and staff policies set forth guidelines for healthy behavior and explain procedures for reporting suspected abuse and misconduct," the statement said.
Anna's mom said she doesn't feel like OPS's statement reflects how the family was treated once Robeson's abuse was uncovered.
Anna said it's unrealistic to expect children to report abuse. She feels like the district has blamed her for what happened.
OPS lawyers asked her about the handbook during depositions.
"They tried to corner me and say, 'Well, did you get the handbook?' Yes. 'Did you read it?' No. 'Why didn't you? They told you to.' "
"No one reads it," she said. "It's super tiny print. It's not like a book that says 'sexual misconduct is bad.' I don't remember even being given mine."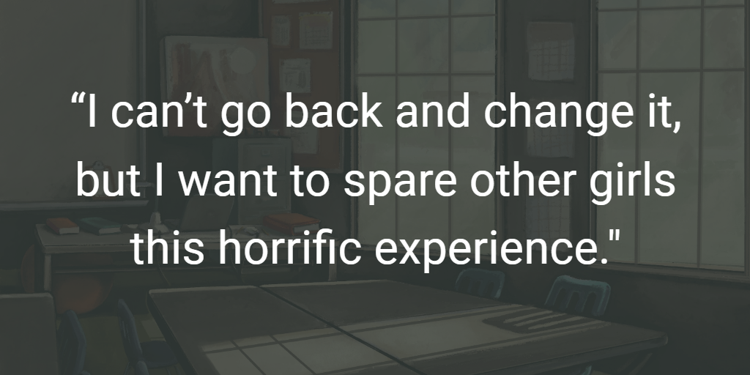 Anna said she has to share her story.
"I can't go back and change it, but I want to spare other girls this horrific experience," she said.
It's winter break 2019. She has just finished her first semester of college.
Kids are taught to be wary of the man in the white windowless van, Anna said.
He will idle the van at a bus stop, lean out the window and ask the kids if they want candy. Anything to coax them into his van.
"But what about those who have the tools to gain our trust? To gain our family's trust, to pick the right person with the most vulnerability?" Anna told the judge in her victim impact statement.
The minute that prison door slammed shut on Robeson, this case has stopped being about her, Anna said.
Suing OPS was not about getting justice. Or revenge.
She gets her justice by moving on. She graduated from high school with honors, she has mended the bond that was ripped between her and her family and she has received the therapy she needed.
"My life stood still for two years, but I feel like I've been able to make up for it," she said. "I have a positive outlook on my life. I'm still the same person I was when this happened. She was just hiding for a while."
"When you get a sense of who you are and what you've overcome and how strong you are, it changes everything," she said.
Telling her story is about creating awareness and bringing about change.
Anna is now pursuing her lifelong goal of becoming a teacher.
There's a lot of responsibility that comes with being a teacher. She said she's prepared for that:
"You have so much power to change a person's life."
Notable crime news of 2019
Read about some of the biggest and strangest crime stories in Nebraska and western Iowa.