Del Weber transformed the University of Nebraska at Omaha from a small commuter campus to a bona fide metropolitan university in his 20 years as the university's leader.
Weber, 86, served as UNO's chancellor from 1977 to 1997, a period of maturation and growth for the campus.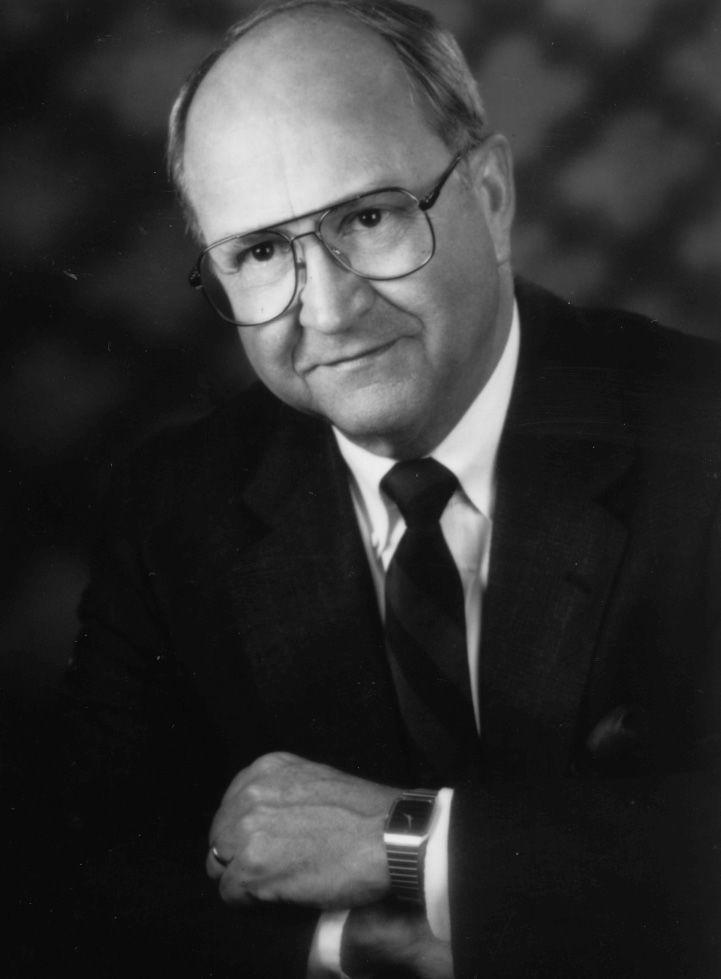 Weber died Friday night of pneumonia related to lymphoma.
Under Weber, UNO won NU Board of Regents approval to build its first residence halls. The university also created its first free-standing doctoral programs on Weber's watch.
And a battle by Omahans to start an engineering college here led to creation of UNO's Peter Kiewit Institute, which includes UNO information science and technology programs and some University of Nebraska-Lincoln engineering programs.
Weber's son, Bill, said his father had just been placed in Hospice House. Bill and his wife, Bobbi, prayed with Weber Friday night, hugged him and read Psalm 23 with him. He was alert. For several days, though, Weber had told his son he was ready to go.
Bill and Bobbi Weber returned to their Bennington home and received a call around 11:30 p.m. Weber had died.
Bill Weber said a hospice nurse told him: "He just decided he wanted to go, and he went."
"It's sad, but it was an amazing day yesterday," Bill Weber, a minister, said Saturday. There was comfort in knowing his father was prepared.
Less than two weeks ago, Weber sat in his apartment with his wife of 64 years, Lou Ann, and said the situation was not sad. "I'm gonna die," he said. "We all are."
Weber grew up in Columbus, Nebraska. He said his siblings didn't go to college, but his mother wanted him to. She helped him financially through his first term at Midland College in Fremont. Then he earned graduate degrees in education at UNL.
He joined the faculty of Arizona State University, moved on to Cleveland State, then returned to ASU and became dean of education. University leaders chose him as UNO's chancellor in 1977.
B.J. Reed, UNO's senior vice chancellor for academic affairs, said the university wouldn't be what it is today — a vast institution north and south of Pacific Street — without Weber.
Reed said Weber faced "heavy slogging" because some members of the Board of Regents 25 to 30 years ago didn't want UNL, the NU system's flagship campus, to be challenged in any way by UNO.
Former UNO chancellor Del Weber throughout the years
He said Weber fought the perception by some that if UNO was allowed to do new things, UNL would suffer. Reed said UNO and UNL have a much better relationship today.
Weber had an affable, non-threatening, cool way about him. But that belied his tenacity and toughness, Reed said.
Weber could push and keep pushing on issues that were important to him.
Dr. James Armitage, Weber's lymphoma specialist, recently called Weber "an amazingly good, strong, kind, loving human being. ... It's been a real honor to be his friend and to be his physician."
J.B. Milliken, who was a vice president in the NU system through part of Weber's tenure, said Weber is "perhaps more than anyone responsible for the mature, modern and indispensable UNO."
Milliken now is chancellor of the University of Texas system.
Milliken said through an email that Weber's "tenacity on behalf of the institution he loved began the dramatic transformation of a UNO that is larger, more residential, and much more important to Omaha and Nebraska."
Sign up for World-Herald news alerts
Be the first to know when news happens. Get the latest breaking headlines sent straight to your inbox.
Besides his wife and son, Weber is survived by daughters Beth Bratches and Kelly Maddalena, both of Omaha, and 11 grandchildren.
A visitation will be held Wednesday from 5 to 7 p.m. at Heafey Hoffmann Dworak & Cutler Mortuaries, 7805 West Center Road.
The funeral will be at 11 a.m. Thursday at Kountze Memorial Lutheran Church, 2650 Farnam St.
Deborah Smith-Howell, UNO's associate vice chancellor for academic affairs, said many of UNO's senior administrators and deans, and some of Weber's friends, attended an event at the Webers' Pacific Springs apartment in mid-December.
UNO's College of Communication, Fine Arts and Media organized the gathering to honor the Webers.
Residents of the complex came. Poetry and prose were read. UNO students played the piano. Smith-Howell said it was touching and funny, beautiful and fun.