Jim Harding didn't particularly like fellow lifer Leslie Arnold. They weren't friends.
In fact, Harding, in the Nebraska State Penitentiary for killing a man during an armed robbery, felt he had little in common with the inmate who had been locked up as a boy for murdering his parents.
"He was kind of a Boy Scout, and I was kind of a crook," Harding said years later. "He wasn't your run-of-the-mill con."
But Harding did know this: Arnold badly wanted to break out of the pen. Harding did, too. So during 1967, they made a pact to plot an escape together.
Arnold's designs to break out would have come as a shocker to most who knew him during his nearly nine years behind bars. By most accounts, he had served his time as a model prisoner.
After pleading guilty in the 1958 murders of his mother and father, Arnold was delivered June 9, 1959, to the penitentiary, a castlelike limestone structure in Lincoln that dated to the 1870s. He was processed, photographed and given his number: 20841.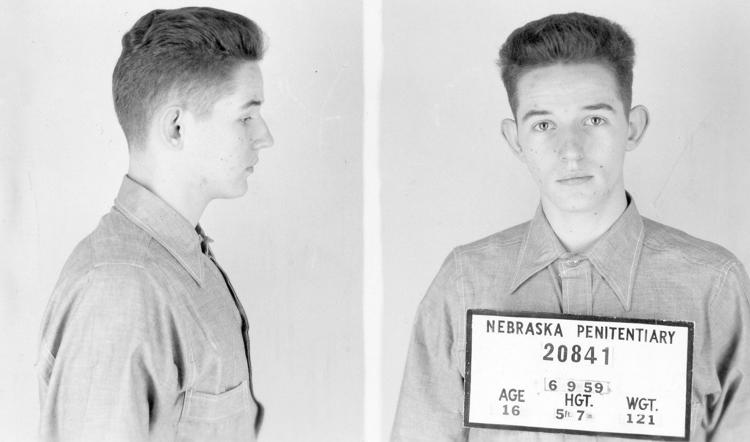 It was a notable time in the pen. Just two weeks later, fellow inmate Charles Starkweather was put to death in the electric chair for his infamous 1957-58 killing spree.
Inmate 20841 faced no such fate. As part of a plea agreement, Arnold had been sentenced to a life term.
While Arnold clearly faced a long period of incarceration, the Omaha prosecutor who sent the boy to prison offered words of encouragement.
"It's not going to be forever, Leslie," John Hanley recalled telling him.
Indeed, at the time, the state's Pardons Board commonly commuted the life sentences of killers to a set number of years, allowing them to be released on parole.
State law dictated that Arnold would need to serve 10 years before he'd be eligible for a pardon. But given Arnold's youth at the time of his crimes, his lack of any prior record, and the "complex relationship" with his mother, Hanley firmly believed that Arnold would one day see the outside of prison walls.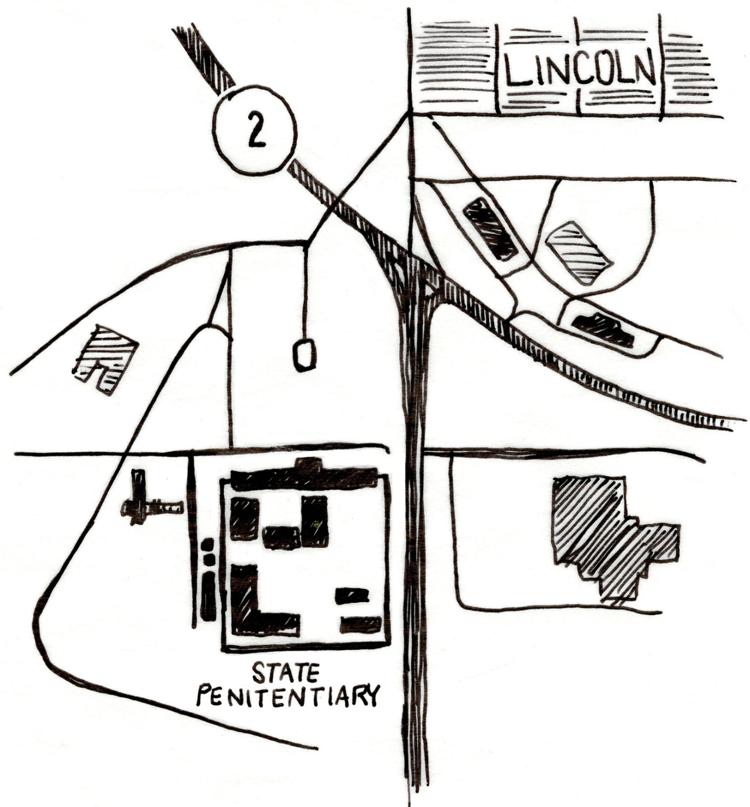 "When you build up all that resentment, sometimes it just blows up," Hanley said in an interview before his 2007 death. "That's what happened to poor old Leslie."
Still three months shy of his 17th birthday, Arnold became among the youngest prisoners locked up in Lincoln — something his captors took into account.
"Everyone from the warden on down was protective of him because he was so young and unsophisticated," recalled former prison administrator Chuck Wolff. "He was just a kid."
And though thrust into a harsh new environment, the boy adjusted.
He completed his high school education and became a tutor, assisting some of the remedial students.
He worked several jobs around the prison and served as editor of the prison newspaper. He played saxophone in the prison band, the Felonaires, the Elvis fan embracing the role of jailhouse rocker.
He worked out, the boy's 121-pound body filling out into that of a 160-pound man.
Among fellow inmates, Arnold was known for practicing his music and mostly sticking to himself. Staff saw him as someone who did what he was supposed to and followed the rules.
"He had talent, made use of it in prison and got along real well," Wolff said. "We all just kind of felt he would ultimately make parole and make a success out of himself."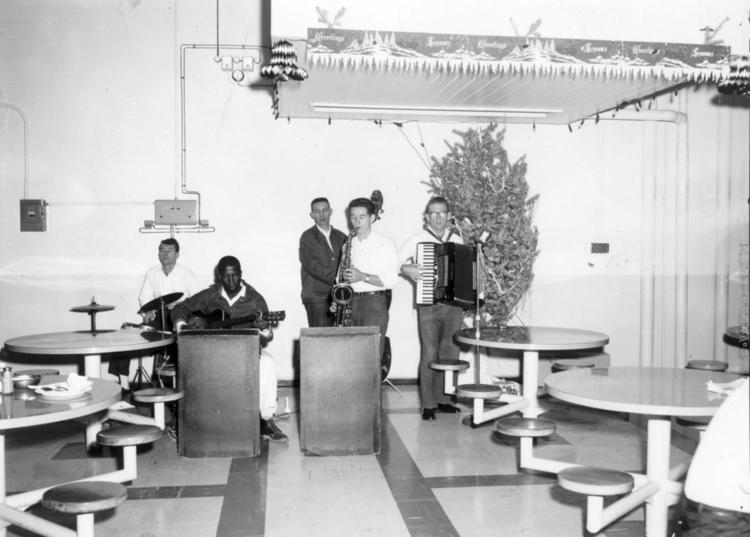 John Greenholtz, the longtime deputy warden, took a shine to Arnold when he wrote to the warden asking for a job, saying he "wanted to make the best I can of the time I must spend in here." Greenholtz immediately put the earnest Arnold to work as a runner in his office, later assigning him a typewriter to work with.
"I hope that I shall always merit your belief and prove worthy of your continued support and friendship," Arnold typed in a note of thanks to Greenholtz.
Arnold had a number of visitors, including his girlfriend's parents, who had become the boy's legal guardians after he'd killed his own parents. Others included Jim Child, a childhood friend, and a young Omaha nun who befriended him.
"He looked like a kid, which he was," recalled Teresa Kastl, the nun known then as Sister Mary Rene. "He was very personable and articulate. Some would say that's the con artist, but I didn't think so."
Arnold talked a lot about his music, which seemed to Kastl to be a true lifeline for him on the inside.
But at some point, it appears Arnold grew weary of prison life.
In 1964, more than five years into his sentence, Arnold filed an unsuccessful appeal of his conviction. In his handwritten petition, he claimed that he had not been told of his right against self-incrimination, that he was pressured into pleading guilty, and that he was locked up for eight months before the plea deal "to allow the publicity to die down."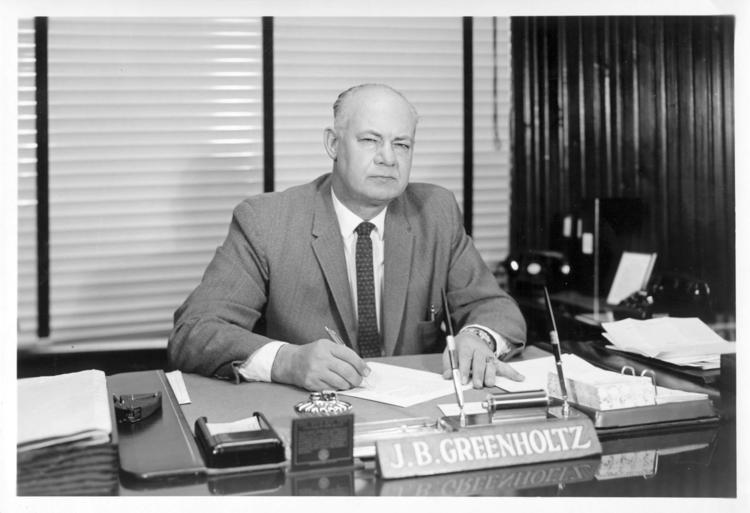 In 1965, the foreman of the dental lab where Arnold worked at the time wrote to Greenholtz complaining that Arnold was "constantly griping," distracting other workers and not pulling his weight.
"I personally am fed up with him and his attitude," the foreman wrote.
In December 1966, Arnold received what may have been his only write-up for discipline. His infraction: the then-kitchen worker fried himself up some eggs and sausage.
But Arnold's little transgressions didn't keep him from receiving a key change in his incarceration status by early 1965. He became a trusty — a prison worker with greater freedoms and privileges. And in doing so, he was assigned to live in a special dormitory that housed those lower-risk inmates.
Arnold had first requested trusty status in 1962, saying it would give him more time to practice his music, and arguing he'd proven himself trustworthy.
The trusty dorm was outside the main prison walls, but it was still within the prison's perimeter fence. And it was a secure building, with bars over the windows, a locked-down entryway the trusties passed through as they went to their daily jobs around the prison, and guards who supervised the inmates around the clock.
Wolff said it would be considered medium-security confinement today, though its defenses at that time were a little crude by the standards of a modern prison.
For example, back then the penitentiary's 12-foot perimeter fence was topped off with three strands of barbed wire. Today there are two fences with multiple coils of razor ribbon.
Trusty status was part of the process of preparing inmates for life on the outside — another apparent sign that prison administrators felt that Arnold was working his way toward possible release. But whenever that was going to be, Arnold decided it wasn't soon enough.
---
'NOF ARRIVES JULY 14'
---
A fellow inmate, a longtime con who had taken a liking to Arnold, was the first to bring Arnold and Harding together. He knew both wanted to escape, so he made introductions.
Harding years later had no idea why Arnold wanted out — nor did he care. "It made no difference to me at all," he'd say.
Indeed, the relationship between Arnold, by then 24 years old, and the 32-year-old Harding was strictly borne of mutual self-interest.
Harding knew of Arnold's musical talents, though he didn't think he played with much passion. But Harding could see that Arnold was smart and creative. He needed that. While the trusty dorm was not maximum-security lock-up, they would still have to work to get out of there.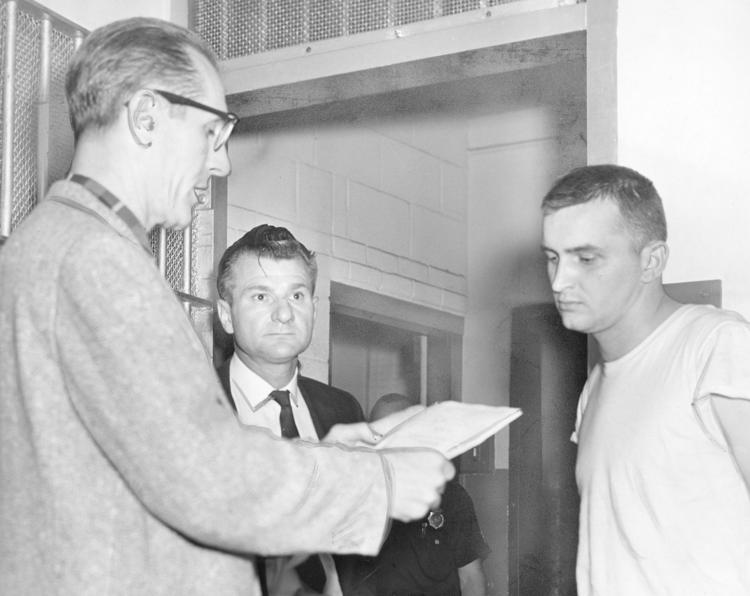 During idle time around the dorm's dayroom and dining hall, Harding and Arnold talked and plotted. It was "a 50-50 deal," Harding would later say.
Key to their ultimate plan was another inmate who was set to be paroled in May. He agreed to help orchestrate it from the outside. The conspirators set a tentative date: Friday night, July 14, 1967.
It all got rolling the morning of July 5 with a secret message planted in the pages of The World-Herald.
An ad appeared in the personals section of the newspaper's want ads that day. "NOF arrives July 14," it cryptically read.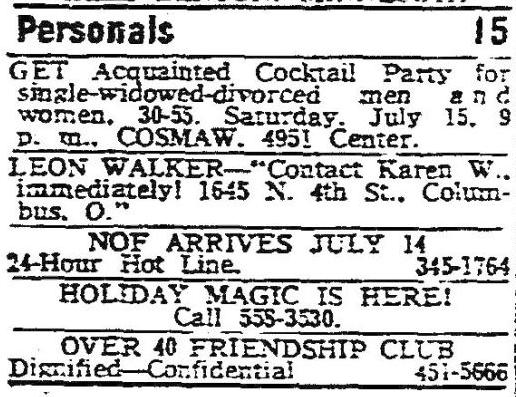 It's not clear what NOF stood for. Night of Flight? Harding didn't remember the message. But the plot had called for the parolee to take out such an ad. It was confirmation to Arnold and Harding that the plan was a go.
Soon after, the parolee drove by the prison fence in the darkness of night and tossed over a cardboard tube. Harding had made a habit out of taking early morning walks around the prison yard. So no one thought anything out of the ordinary when he walked out the next morning, scooped up the tube and stashed it.
The contents: hacksaw blades and two rubber masks.
"That's all we needed," Harding said during an interview in 2001 — the only time before his 2008 death that he would share for publication the details of the escape plot.
Just off the roomy dayroom, there was a small music room with bars over the window. During a couple of days' time, the two inmates skipped dinner to hide out and saw on the pair of thick bars over the window.
It didn't take long for them to cut completely through. Then, to avoid detection, they used chewing gum to hold the bars in place. Their path to freedom was now set.
---
'HE MUST HAVE BEEN NUTS.'
---
Arnold and Harding were on edge as the clock ticked past 10 p.m. on the night of July 14.
In the trusty dorm it was lights out by 11. Harding and Arnold also knew from the nightly routine that a guard would be coming by shortly after to see that everyone had turned in.
So before that 11 p.m. head count, Arnold and Harding stuffed pillows and blankets under their bedding to make their bunks appear occupied. That's also where the rubber masks came in — they were used to fashion heads for the dummy bodies.
That part of the plan has a movie-script quality to it, but Harding insisted it was true. One of the rubber masks was of Groucho Marx, and Harding recalled he had to trim the thick black mustache off to make it less obvious.
Then, with adrenaline pumping, the two slipped downstairs to the music room, pulled away the bars and climbed out.

They had to run only about 30 feet to the fence line. The fence was lighted, and there was a guard tower 100 yards away with a clear view, so they had to gamble the guard wouldn't look their way.
They threw a jacket over the barbed wire and Arnold went over first. He got a bit hung up on the wire and landed clumsily on the other side, but he wasn't hurt. Harding followed.
They ran across the railroad tracks and then about 150 yards farther to a stand of trees. That's where their ex-con accomplice was waiting in a clunky old car.
"I couldn't believe he did it for us," Harding said. "He must have been nuts."
Off they drove for Omaha.
Harding and Arnold were nervous, concerned they'd be discovered missing at any moment, but also exhilarated to be on the outside. They marked their freedom by cutting the plastic trusty bracelets off their wrists and slipping out of their blue prison garb and into ill-fitting civilian clothes.
Around midnight, Harding and Arnold were let off at one of Arnold's childhood haunts: the West Lanes bowling alley just north of 72nd and Dodge.
At this point they were ad-libbing, with no set plan. Arnold dropped a dime in a pay phone. He knew just whom to call.
---
'LET'S GET OUT OF HERE.'
---
"Jim, this is Les Arnold," Jim Child heard when he picked up the phone at his parents' home that night. "I escaped with another guy. I need your help."
Child was flabbergasted to receive this call from his old Ak-Sar-Ben neighborhood friend. Child was home for the summer from the seminary where he was studying to become a Presbyterian minister.
He had visited Arnold in prison just six days earlier. He'd noticed Arnold seemed nervous, asking a lot of questions about life on the outside, but this call was totally unexpected.
Still, Child did not hesitate.
"I'll be there in an hour," he said. There was no way he was letting Arnold down.
Child grabbed a gym bag and threw in some clothes. He made and bagged some sandwiches. Then, with his girlfriend in tow, he headed out in his dad's gray Chevy.
After Child pulled into the parking lot of West Lanes, Arnold and Harding emerged from the shadows and climbed into the back seat.
"Let's get out of here," Arnold said.
Child drove the fugitives to the train station in Council Bluffs, but they saw from the schedule there wouldn't be a train for six hours. So Child took them instead to the Greyhound bus depot at 18th and Farnam in Omaha.
There was a 3 a.m. bus bound for Chicago. Child bought the escapees a couple of tickets and gave them all the cash he had, about $40. Then separately, to avoid attracting attention, Arnold and Harding boarded the bus.
It seemed it took forever. But the bus finally roared to life and rolled out of town.
The getaway could hardly have gone more smoothly. It would be hours before prison officials were aware anything was amiss.
At 7 a.m., guards in the trusty dorm were alarmed to find the inmate count came up two short.
It was soon affirmed that Arnold, No. 20841, and Harding, No. 21151, were missing.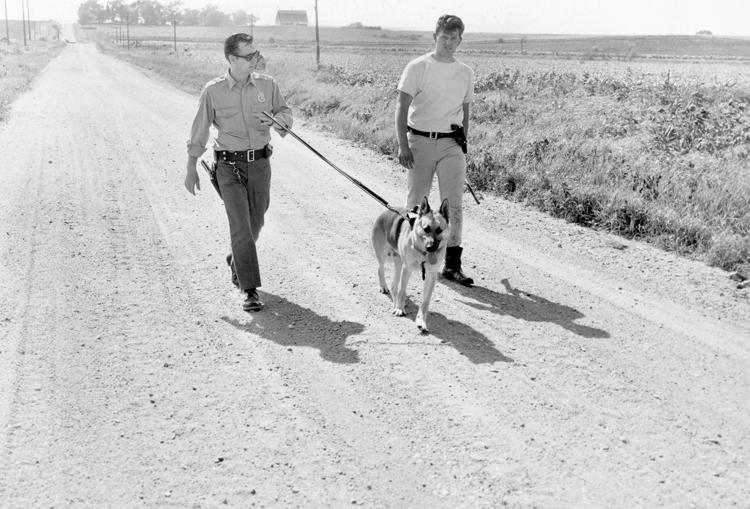 Law enforcement agencies all over eastern Nebraska were alerted. In a 30-mile dragnet around the prison, officers combed vacant buildings, bridges, culverts and wooded areas.
Little did they know that by then the two escapees were well on their way to Chicago.
Arnold and Harding got off the bus in downtown Chicago around noon and found their way to a Catholic church. Saying they were just two guys down on their luck, they were given money for a night's stay at the YMCA.
Then the next day, Sunday, Arnold and Harding went their separate ways looking for work.
Within days, Arnold had a job at a restaurant in the Polish Triangle, an ethnic neighborhood on the northwest side. He'd also already moved in with a woman.
Soon after, Arnold and Harding got together again, a previously arranged meeting to check in with each other. Politely but in no uncertain terms, Arnold told Harding he wouldn't be needing him anymore.
"I got mine. Now you get yours," Arnold told him.
That was fine with Harding. He was done with Arnold, too.
Their relationship, a product of necessity and devoid of any sentiment, was over. The two parted ways, never to see each other again.
---
'NEITHER ONE OF THEM IS A SOPHISTICATED ENOUGH CRIMINAL.'
---
The warden would later call it one of the cleanest escapes in State Penitentiary history.
Prison officials found the sawed bars but had little idea how the inmates had pulled it all off. And they had no clue of the escapees' whereabouts.
The warden at first mistakenly believed the two had escaped just before dawn, apparently because prison officials never knew about the dummies that kept the two beds occupied during the hourly overnight guard checks. The official report on the escape makes no mention of them.
It's likely fellow inmates got rid of the dummies first thing in the morning — a move that would buy the escapees more time. Bunks left occupied in the morning would have been just as conspicuous as empty bunks at night.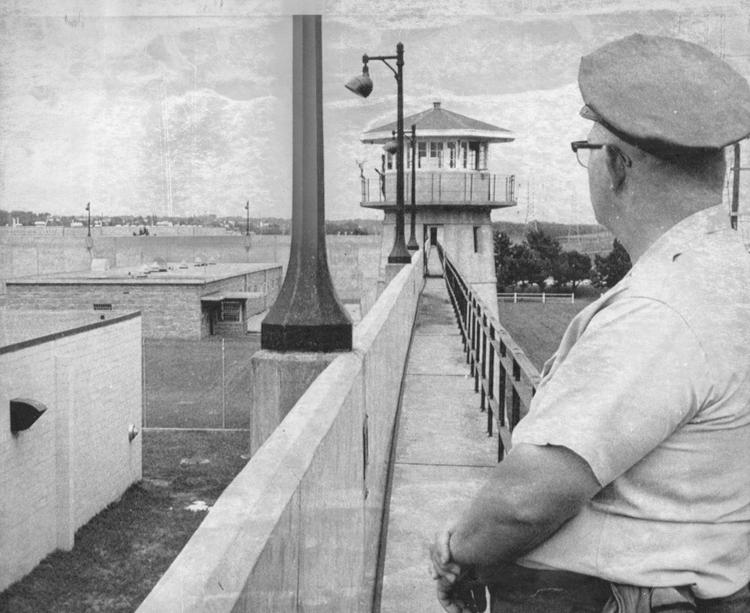 The authorities also didn't get any help from Child. Two weeks after the escape, the FBI joined the search and saw Child's name on the prison visitor log.
An agent showed up unannounced at Child's parents' home and asked what he knew of the escape. Child told him nothing.
"I was a seminary student, and I lied like crazy," Child admitted years later.
Prison officials faced another handicap in their pursuit of Arnold. The only good picture they had of him was the one taken when he first entered the pen as a boy. It looked nothing like him. That oversight would lead to a change in prison policy, with all inmates from that point on having their pictures regularly updated.
Still, nearly everyone who escapes from prison is ultimately caught, tracked down or at some point again running afoul of the law. Deputy Warden Greenholtz, the man who years earlier had once put Arnold to work in his own office, publicly expressed confidence he and Harding would soon be back.
"Neither one of them is a sophisticated enough criminal," Greenholtz told a reporter.
In the case of Leslie Arnold, he would be proven wrong.
---
---
---
---