LINCOLN — The Nebraska Supreme Court rejected Friday the appeal of a serial rapist, who argued that his constitutional rights were violated by the forced collection of his DNA.
Brandon Weathers was convicted of raping four women in north Omaha between 2002 and 2004 based on DNA evidence forcibly collected from him in prison in 2017. The collection was ordered to comply with a nine-year-old state law that requires felons to provide DNA to a state evidence bank.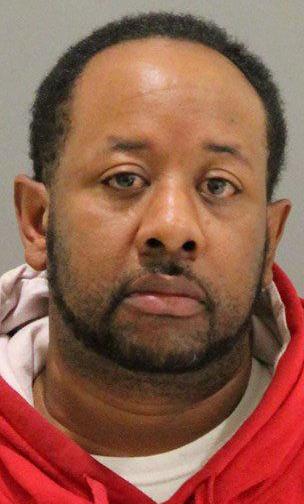 Weathers, who was serving time for sexual assault of a minor at the time, had initially refused to provide his DNA. Investigators had sought his DNA as early as 2014 after discovering during the child rape case that Weathers had a very rare DNA allele that was found in evidence gathered from the north Omaha sexual assaults.
Weathers was bound, held down, and his mouth was forced open to obtain a swab of his cheek to collect the DNA, which linked him to the four assaults and led to his arrest.
Sign up for World-Herald news alerts
Be the first to know when news happens. Get the latest breaking headlines sent straight to your inbox.
He was convicted and sentenced to serve 160 to 200 years in prison. That was in addition to the 50- to 80-year sentence Weathers received for raping a foster daughter.
Weathers, now 43, appealed his conviction. He argued, among other things, that his constitutional rights had been violated because there was no probable cause to suspect he was involved in other crimes. His defense attorney, Michael Wilson, maintained that investigators wrongly used the DNA collected in connection with the sexual assault of a minor to link him to the other rapes.
But the Supreme Court, in a 39-page ruling written by Judge Lindsey Miller-Lerman, rejected the appeal. The court ruled that investigators had not used the earlier DNA evidence to connect Weathers to the north Omaha rapes.
After Weathers refused to provide his DNA under the state collection law in 2014, prosecutors made a strategic decision to wait to see if he was convicted of sexual assault of a minor. That felony conviction would result in his DNA being collected for the state database when he entered prison, thus providing evidence to compare in the north Omaha assaults, Friday's ruling said.
Courts, the ruling stated, have upheld laws like Nebraska's DNA collection statute as not violating the constitutional right against unreasonable search and seizure. The court also ruled that the use of force to provide a sample for the State DNA Sample Bank was "inherent" in the law.
To not allow reasonable force to comply with the DNA collection law would render the law meaningless, the court ruled.
Notable crime news of 2019
Read about some of the biggest and strangest crime stories in Nebraska and western Iowa.