An Omaha man was booked on suspicion of multiple counts of attempted felony assault on an officer and vehicle theft after crashing a white pickup truck into a downtown parking garage Friday night.
Jesse Fields, 33, of Omaha was arrested after police pursued the vehicle — reported stolen Thursday evening by a U-Haul dealer at 90th and Maple Streets — Thursday and Friday nights.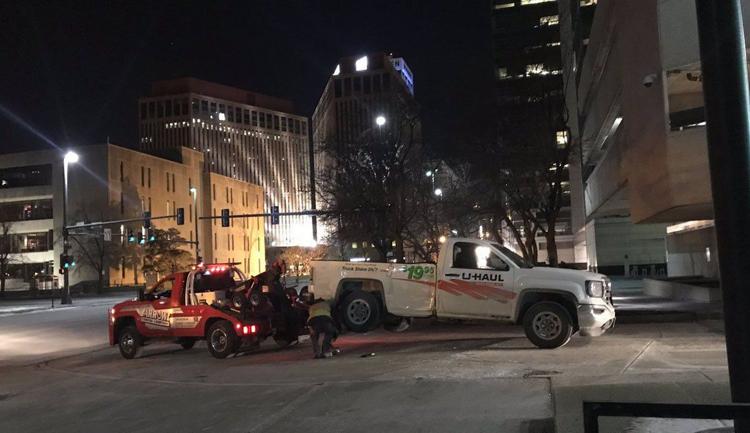 Police give this account:
Officers found the vehicle Thursday night and tried to stop it by parking a cruiser behind the truck, but the driver revved the engine and rammed into the police cruiser and almost struck an officer. He pulled forward and sped toward another officer, who got out of the way before being struck.
Officers pursued the eastbound vehicle, which was traveling at high speeds near Ida Street and Sorensen Parkway. At one point, the driver veered into west-bound traffic in an attempt to hit another officer head on. The officer veered off the road and was not injured.
Sign up for World-Herald news alerts
Be the first to know when news happens. Get the latest breaking headlines sent straight to your inbox.
The pursuit ended after officers became concerned with traffic levels and public safety.
At about 10 p.m. Friday night, officers were alerted to the U-Haul truck's location and attempted to set up stop sticks near North 90th Street and West Dodge Road.
The driver accelerated toward the sticks and swerved toward another officer, who jumped to safety.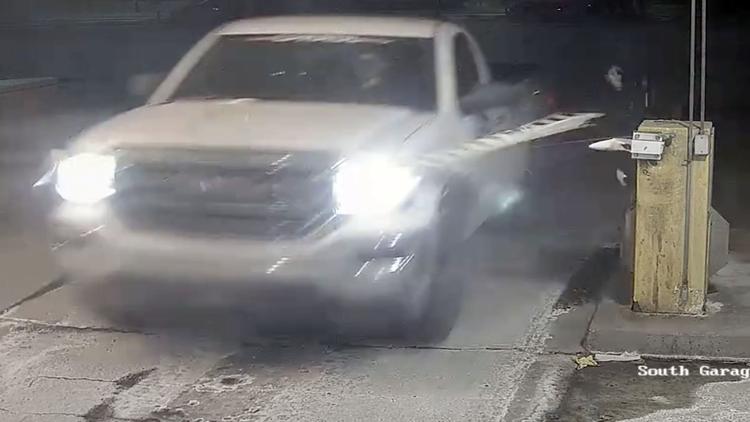 After a 40-minute pursuit, sometimes at high speeds, the truck crashed into the entrance of the parking garage at the Omaha World-Herald Building at 14th and Douglas Streets and the driver started to run.
Officers stormed the garage and arrested Fields, who was booked and remains in the Douglas County Jail on Saturday.
World-Herald staff writer Reece Ristau contributed to this report.
Notable crime news of 2019
Read about some of the biggest and strangest crime stories in Nebraska and western Iowa.