An Omaha man who pleaded no contest to two counts of motor vehicle homicide was sentenced Monday to 20 to 40 years in prison in Otoe County District Court.
Ricky E. Anthony, 55, was found guilty of causing the deaths of a mother and stepdaughter near Nebraska City on Oct. 21, 2018. Otoe County District Judge Julie Smith sentenced him to 20 to 40 years in prison on each count for the deaths of Rachel Curry, 32, and Chloe Curry, 15, both of Auburn, Nebraska.
The sentences will be served at the same time, followed by a minimum of 10 years and a maximum of 60 years for being a habitual criminal. Deputy Otoe County Attorney John Palmtag requested the habitual criminal designation because of Anthony's two prior felony convictions.
Under state law, which generally cuts sentences in half, Anthony would serve 10 to 20 years before the habitual criminal sentence would kick in.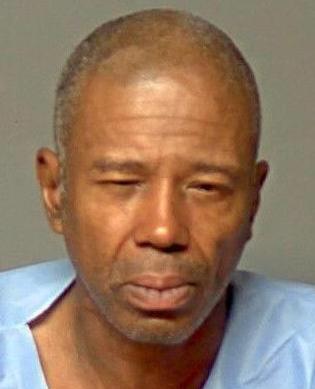 Anthony's attorney, Jerry Sena of Omaha, said his client was grateful that Michael Curry, the husband of Rachel and father of Chloe, has forgiven him. "My client was incredibly, incredibly thankful when the father and husband of the victims said he forgave him. He had been praying for that family's forgiveness, and they were extremely gracious."
Investigators said Anthony was going north on U.S. Highway 75 in a Buick Rainier SUV when he crossed into the oncoming lane and onto the shoulder. The Currys were going south in a pickup driven by Michael Curry.
Michael Curry swerved and steered his Chevrolet pickup into the northbound lane, but Anthony swerved back toward the northbound lane, and the two vehicles collided near the center line. Anthony's SUV caused extensive damage to the passenger side of the Currys' pickup.
Sign up for World-Herald news alerts
Be the first to know when news happens. Get the latest breaking headlines sent straight to your inbox.
Rachel Curry died at the scene. Chloe, a student at Johnson County Central High School in Tecumseh, Nebraska, died at St. Mary's Hospital in Nebraska City. Michael Curry was treated for his injuries. Anthony walked away from the scene.
The SUV was registered to a Nebraska City car dealership that had loaned it to a female acquaintance of Anthony's. When authorities reached the woman, she told them that Anthony had been driving it from Falls City to Omaha to visit family the night of the crash.
The crash occurred about 7:20 p.m. About 11 p.m., Anthony was found about 57 miles away in Falls City, where he was living temporarily. He was treated for his injuries before he was taken to the Otoe County Jail.
In exchange for Anthony's no contest plea, prosecutors dropped charges of failing to stop and render aid, reckless driving and driving with a revoked license.
Notable crime news of 2019
Read about some of the biggest and strangest crime stories in Nebraska and western Iowa.