She was a freshman at Omaha North High School and the favorite aunt in a family teeming with nieces and nephews.
Sarah loved to laugh, joke and sing, even if she typically botched the words to virtually every song she heard.
But life wasn't all braces and bubble gum for the 16-year-old. She had a secret, a dark detail that she had told only her mother, her siblings and an investigator. She had been raped repeatedly, by a family friend, in 2014.
The rapes — and her mother's initial indifference to them — had taken their toll.
Sarah — not her real name; The World-Herald doesn't name victims of sexual abuse, unless they want to be — sometimes seemed despondent and attention-starved, cutting herself and talking about suicide. But by last March, nearly four years removed from the abuse, she seemed to be hitting her stride.
In her first year at Omaha North, she did well in her classes and worked in the office, helping the support staff. She had applied for jobs outside of school. And she had mustered the courage to tell her story to investigators. She had watched as prosecutors charged family friend Tyron Stapleton, 34, with sexual assault of a child.
Though she wasn't looking forward to testifying, she seemed content that he was being held accountable.
She had even written on Facebook: "Don't let your past intertwine with your future."
Three days later, she hanged herself in the bedroom where she had been raped.
Sign up for World-Herald news alerts
Be the first to know when news happens. Get the latest breaking headlines sent straight to your inbox.
Sarah left no note, no explanation.
And she seemingly left a case in tatters.
After all, the best evidence against an abuser is the victim's account. Perhaps nothing is more powerful in a courtroom than a girl's word vs. a grown man's.
But in this case, Sarah was a gone girl. No longer able to testify. No longer able to point across the courtroom, in that moment of truth, and single out her rapist.
As one attorney put it, "A lot of prosecutors would have ended the case right there."
Deputy Douglas County Attorney Molly Keane, a 17-year prosecutor who leads a unit that handles crimes against children, pondered the possibility. After all, with no victim, the courts no longer could guarantee the defendant's constitutional right to confront his accuser.
But there was this: The county attorney's office has obtained murder convictions without a victim's remains, cases in which prosecutors have held killers accountable even though they have hidden, burned or buried a body.
How about obtaining a rape conviction without the child victim?
In this case, prosecutors didn't know where Sarah stood. After charging Stapleton in January 2018, Keane hadn't had a chance to meet the 16-year-old. The county attorney's office had recommended therapy, but Sarah's family said Sarah wasn't ready to talk.
Then came late March. Sarah's mom called to inform prosecutors of her death. They were devastated. "I couldn't stop the tears," said Jill Kates, a victim-witness advocate who took the phone call.
The suicide had the potential to be devastating to the case, as well.
But Keane knew one thing: Her unit, along with Omaha police investigators, always has to prepare for plan B. Ninety percent of the 100 to 130 sex assaults of children that are charged each year in Douglas County are committed by someone known to the victim — a family friend, a coach, even a relative. In turn, children sometimes are too skittish to testify against a loved one.
"You really have to learn how to pivot," Keane said.
That means detectives with Omaha police's child-victim unit will look for anything to corroborate a victim's story. Text messages, which could lead to enticement charges. Pictures on a computer, which could lead to child pornography charges.
Keane had none of those pieces of evidence in Sarah's case.
But Keane quickly learned she had something else, something that could be just as damning: The defendant's own words.
Stapleton is a defense attorney's worst nightmare.
The 34-year-old — no stranger to a courtroom, after piling up a series of misdemeanors — ignored the most common piece of advice any defense attorney doles out: Do NOT talk about your case. Especially not on the jailhouse phone, which records every call.
Set aside these allegations for a moment. At his trial last month, Stapleton freely admitted in court that he's a womanizer; in his words, he has "issues of fidelity."
But by the time he turned 30 in 2014, he insisted, he had settled down, moving into a Papillion apartment with a woman who had two children of her own.
After falling on hard times — he said he injured his knee while working for a manufacturer that builds concrete road barriers — he and his girlfriend and her two boys moved into his sister's duplex near 30th and Sprague Streets in northeast Omaha.
The first neighbors they met: Sarah, her parents and her two little brothers. Almost immediately, Sarah, then 12, flocked to the family, especially Stapleton and the two boys. Stapleton watched as Sarah jump-roped with the boys. Or played curb ball, which is a kind of keep-away game.
Sarah was outgoing and effusive, a talker. Just like Stapleton.
And the two had something else in common: difficult childhoods.
From the stand, Stapleton said, he lived in "22 foster homes, six group homes, Boys Town and a kiddy prison in South Sioux City."
In turn, he said, the turbulence of his childhood led him to have "commitment and abandonment issues."
Sarah didn't bounce around like Stapleton did. But she had issues of her own.
While Sarah lived with her parents and brothers, her dad worked all night and slept all day. Friends said Mom was a great mother when sober. The problem: She often was drunk. On top of the alcohol, she sometimes ingested methamphetamine.
All of that led Sarah to confide in Stapleton. Sometimes, she told him, she cut herself. Sometimes, she wanted to kill herself.
"All I want is someone to be concerned about me, to love me, to worry about me," Stapleton said she told him.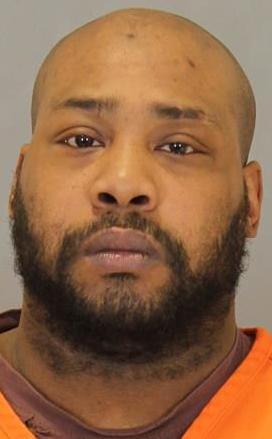 In time, that someone became Stapleton, a colorful man who will hold court with anyone who is willing.
From the defense table, he told sheriff's deputies he could have played Husker football, but for a bum knee. He complained about a bad back. "Lord Jesus," Stapleton moaned, "I can't wait to get out of here so I can get some Tylenol 800."
He later lamented that he was even on trial. "If I can get past this one, I can marry my fiancee, pick up the pieces and carry on with my life," he said, rocking in his chair. "Happy wife, happy life — you know what I'm saying?"
The trial didn't paint a picture of relationship bliss.
Stapleton's fiancée took the stand and said it wasn't hard to spot the crush that 12-year-old Sarah had on Stapleton.
"Here comes your little girlfriend," his fiancée would say.
Sarah adored Stapleton. Thought he was funny. Liked the attention he paid her.
Prosecutors say there's a simple term for what Stapleton was doing: Grooming the girl.
Taking the stand, Stapleton acknowledged that, yes, he talked to Sarah. Yes, he gave her advice. But he never took advantage of her.
"We were never alone longer than it would take to go out and roll up the windows in the car if it started raining," he said.
Any contact, he said, was initiated by the girl. Like the time Sarah and her siblings slept over at the duplex. Stapleton's fiancée was drunk and passed out.
"As for me, I don't drink, but I do drink," Stapleton said, in one of his pretzels of an answer. That night, he explained, he drank a small bottle of Fireball liquor and took a painkiller because his knee is bone on bone — "two bricks rubbing against each other."
He said he passed out and woke up next to Sarah, then 12, performing a sex act on him, while his fiancée was in bed next to him.
"Sarah," he said he called out, in hushed tones. "What the (expletive) are you doing?"
He said he shooed her away and she apologized.
Four months later, the power was shut off in his sister's duplex because no one was paying the bills. Stapleton said he called several homeless shelters, but they were all full.
It was the middle of a heat wave, so Sarah's family took mercy on them and allowed Stapleton, his girlfriend and her two boys to move in and take over Sarah's bedroom. Sarah slept downstairs.
Then one night, Stapleton testified, he again awoke to Sarah performing a sex act on him. The 289-pound man said he just couldn't keep this 5-2, 110-pound child off of him.
"So," Keane said, "we've got this wrong: You are the victim here? Of this 12-year-old girl?"
"The law is nonconsensual contact," he said. "If I was asleep, that would mean, by law, I am the victim."
Two problems with Stapleton's story: it didn't match the girl's matter-of-fact account of what happened. And it didn't match his own explanation to his fiancée.
In the hours after his arrest, nearly four years after the abuse, Stapleton had made a series of jailhouse calls to his girlfriend. Little did he know: Detective Ryan Kilawee would be listening to tapes of those calls.
In the phone calls, Stapleton's girlfriend confronted him about her hunch that something was amiss and about how that girl was always following him around. Stapleton claimed Sarah initiated the contact, saying she pulled down his pants and performed a sex act on him.
She then blackmailed him, he said.
"I'm a pretty little white girl and you're a big black man," Stapleton claimed Sarah said. "Who do you think they're going to believe?"
Even in the face of being blackmailed, the girlfriend asked: "You still kept (expletive) her?"
His fiancée asked him how many times.
Confronted by prosecutors about that number, Stapleton's explanation was creative. There were the two times he said he awoke to Sarah performing a sex act on him. And he said there were a number of times he woke up and his pants were disheveled, a sign that he had been molested.
Prosecutors then turned to Stapleton's 10-minute interview with Kilawee, the lead detective. Before he abruptly ended the interview, Stapleton told Kilawee that detectives had twisted the facts of the case.
The girl would "follow me around and follow me around and follow me around," he insisted.
What Stapleton didn't seem to grasp: Under state law, a child under 16 cannot consent to sex, even if the child initiates it.
"It's more to the story than you guys understand," Stapleton told Kilawee. "If I was to come tell you that somebody made a move on me, who's going to believe me?"
Sarah said nothing about Stapleton's abuse for three years.
It's little wonder. She had been molested before, according to her family, by an uncle who reached up her shirt and groped her. Her relatives didn't go to police then. They said it was a one-time deal and the family responded by banishing the uncle.
Finally, in May 2017, Sarah went to her mother. She broke down in hysterics as she relayed the things Stapleton had made her do. He would subject her to sex acts while her mom and dad slept and his girlfriend worked, she explained.
Her mother did next to nothing. Didn't call police. Didn't call Child Protective Services. She did talk to Stapleton and his girlfriend — and listened to his denials. She believed him, or maybe more precisely didn't want to believe he could have hurt her daughter.
So she acted like it didn't happen, pouring alcohol over reality.
A month later, authorities intervened, but for a different reason. Sarah's mother had gone to the Nebraska Medical Center because she was hearing voices. While hospitalized, the woman admitted to using meth and to binge drinking at least three times a week. Asked how much she drank, she "couldn't come up with an amount (but) kept saying 'a lot.'"
A hospital social worker inquired about Sarah, then 15, and her two younger brothers, ages 13 and 11. Sarah's mother wouldn't allow her children to be interviewed. And Mom made no mention of Sarah's rape allegations.
State workers temporarily removed the three children from the home, placing them in foster care with an aunt.
A month later, in July 2017, Sarah and her 13-year-old brother got into an argument. The little brother finished the feud by yelling at his sister: "You got (expletive) by Tyron."
The aunt stopped everything. Soon, Sarah was at Project Harmony, a center that serves victims of child abuse. Sarah spoke in short answers, blurting out soul-crushing details about how Stapleton forced himself on her.
"I told him to stop," she said, according to Kilawee's summary. "Pushed him away. But (Stapleton) kept saying, 'It's OK, it's OK.'"
He wouldn't stop, she said, even when "I told him it hurt."
"He kept saying, 'It's OK, it's OK,' and put his hand over my mouth."
On top of the moral questions, legal complexities dogged the case.
In many victimless prosecutions, the defense will try to get a victim's statement to police thrown out on Sixth Amendment grounds, essentially arguing that, because of the victim's death, the defendant doesn't have the ability to confront his accuser.
However, there are exceptions: state law typically allows a medical professional to testify as to what alleged victims told them was the cause of their injuries. And legal precedents have preserved the state's ability, within limits, to relay the victim's account of abuse, if that victim is not available to testify.
Faced with his client's incriminating comments, Assistant Public Defender Matt Miller waived any Sixth Amendment challenges to the victim's account. He said he wanted to explore the brief account the victim gave because it wasn't consistent with what others understood had happened.
One other complexity Miller had to contemplate: whether jurors would hear that Sarah committed suicide. The fear: jurors might take her suicide out on Stapleton. In turn, Miller could have sought a stipulation in which the attorneys would have announced only that Sarah had died on March 20, 2018.
But Miller made another calculation: that maybe, just maybe, jurors would piece together the fact that Sarah didn't kill herself until after Stapleton was arrested. And maybe, just maybe, they would believe that Sarah killed herself over her guilt over falsely accusing Stapleton.
Stapleton went all in on the victim blaming. Addressing a sheriff's deputy during a break, Stapleton doubled down on his claims that she was the aggressor. And he seemed to suggest she killed herself because he had disclosed her advances to his girlfriend.
"Part of me feels had I not spoke up, she might still be alive," Stapleton said. "There's no punishment you can put on me that's worse than the one I put on myself."
Sarah's family can think of a few.
Sarah's mothers and sisters had watched closing arguments — sometimes shaking their heads, sometimes laughing incredulously at Stapleton's claims that the 12-year-old girl was the aggressor.
As the jury deliberated, family members held vigil for a girl who didn't get to see her day in court. They shared stories of the spunky girl, the signs they may have missed and her inexplicable final day.
Sarah woke up March 20, not wanting to go to school. Mom, who had gone through a five-month court process of regaining custody in 2017, assured Sarah her sister could pick her up early, if she wanted, but she needed to go.
So Sarah went to her classes at North. Her 23-year-old sister picked her up early afternoon, anxious to show Sarah the booming stereo speakers in her new car.
As they tooled out of North's parking lot, Sarah had one item on her agenda: She wanted to apply for a job at the new Scooter's coffee shop down the street.
She went inside and a manager told her she would have to submit an application and résumé online. Sarah didn't have a résumé, so she asked her sister to help her create one.
The sister said she would help her later, then dropped Sarah off at home. Sarah bounded in the house, asked for her mom's phone and went upstairs. About 3 p.m., her little brother, an 8th-grader, arrived home, went upstairs and quickly called out.
"Where's Sarah?" he asked.
"She's in her room," Mom said.
"No, she's not," he said.
He went back upstairs, opened the door and found Sarah. It was too late.
It took a week for Sarah's sister to get up the guts to go into Sarah's room, to search for answers. Even stranger than finding no suicide note, the young woman couldn't find any of the journals in which Sarah had religiously chronicled her life.
Sarah's sister said she did spot a curious message on Sarah's iPod, the last message she could find. In it, Sarah vowed to log off of social media, declaring "it's been a rough day."
Looking back, Sarah's sister said she wishes she would have spotted her sister's wild mood swings. Just as she did on her last day, Sarah often alternated between happiness and hopelessness.
"It seemed like her life was getting better," her sister said. "She was having fun and everything. It was just shocking."
One factor made it even more shocking: When a relative had killed herself years before, Sarah was incredulous.
"She always said, 'I would never do that,'" her sister said. "She was like, 'It's so selfish. It only hurts the people around you.'"
Sitting in that fifth-floor courthouse hallway, the people hurting the most over Sarah's loss soon got word: After less than five hours of deliberations, the jury had a verdict.
Mom headed back into court, sitting about 30 feet from the neighbor she had invited into her house during hard times. The man who had created so much hardship.
A clerk read the verdict.
"We the people, duly impaneled, to well and truly try ... do find said defendant ... guilty."
Stapleton seized up. His legs straightened. His forehead flew back. For a minute, he stared at the ceiling tiles, shaking his head, perhaps the only person who was surprised by the verdict.
Outside court, Sarah's mom was left to sort through her regret.
Life is so different now without their youngest daughter, the house so quiet. Her little brothers won't set foot in her bedroom. Her dad sits alone in his, sometimes crying, sometimes scribbling in a journal.
Sarah's mom took a beating at trial as attorneys blasted her for not getting her daughter help. Outside court, the weariness lined her face.
Her living daughters defended their mom. Sarah insisted she wasn't ready for therapy, her sisters said, so Mom and sisters encouraged her to put pen to her pain, to lay out the ordeal in her journal. That way, she wouldn't have to repeat it, over and over.
"I wish I knew why she did it," Mom said. "Then again, maybe I wouldn't want to know.
"I definitely wish I would have called somebody right away. At least took her to talk to somebody."
Remarkably, Sarah's family refuses to pin the suicide on Stapleton.
They're sure the abuse was a factor. But Sarah had a host of issues: bullying, loneliness, her hot-and-cold relationship with her mom.
"It's weird to say, but I'm guessing she felt some guilt for getting him in trouble," Sarah's sister said. "Because, I mean, they did get along, and she was really close to him.
"I'm sure (the abuse) had something to do with her suicide but I wouldn't want to pin it all on him because I wouldn't want somebody to lay that kind of guilt on me ... I guess we'll never know."
There's one other thing they will never know: whether Sarah would have testified, had she not killed herself.
Her sisters aren't sure. "I think it would have been very hard for her," the 23-year-old said. "I don't think she would have been able to sit in the same courtroom as him."
All of that sets up a bitter irony for Stapleton, who faces 15 years to life when he is sentenced in April. Had Sarah lived and refused to testify, jurors would not have heard any of her statements to police, for a simple reason. If a victim refuses to testify, prosecutors cannot use the person's earlier statements to police in lieu of live testimony.
Keane and fellow prosecutor Beth Beninato took little solace in the irony. They say this case proves the need for therapy, for families to get victims to professionals before it's too late.
"These cases are all hard, and this one was no exception," Keane said. "Our job is to get justice, and to get to the truth. And I think we did that.
"But (Sarah) paid the ultimate price here. I guess I don't know how to feel about it, except that we did everything we could to give her a voice."