The question has hovered over the Anthony Garcia case for five years now, ever since the serial killer returned to Omaha and ambushed Roger and Mary Brumback on an idyllic Mother's Day.
Did Omaha police miss a chance to catch Garcia in the span between March 2008, when he killed 11-year-old Thomas Hunter and Shirlee Sherman, and May 2013, when he killed the Brumbacks inside their southwest Omaha home?
Put another way: Could the Brumbacks' deaths have been prevented?
The answer to both questions is an unequivocal yes.
In researching and reporting a book on the Garcia case — "Pathological," due out in December — an extensive World-Herald examination of detectives' reports and police actions showed that, contrary to the public's perception of the case, Garcia's name was indeed mentioned to Omaha police, mere days after the first set of slayings in Omaha's historic Dundee neighborhood.
Just four days after the killings, a Creighton University admissions official listed Garcia and four other former medical residents as "possible suspects in regards to the Hunter and Sherman murder(s)."
Then, two months after the Dundee slayings, Garcia's name and his possible grudge were more expressly mentioned when someone emailed two Omaha police detectives and suggested that police look at Garcia. The sender of that May 11, 2008, email even hinted at a possible motive: that Garcia, a medical resident who had been fired from Creighton University, had just been disciplined by a Louisiana medical licensing board for not disclosing his Creighton termination.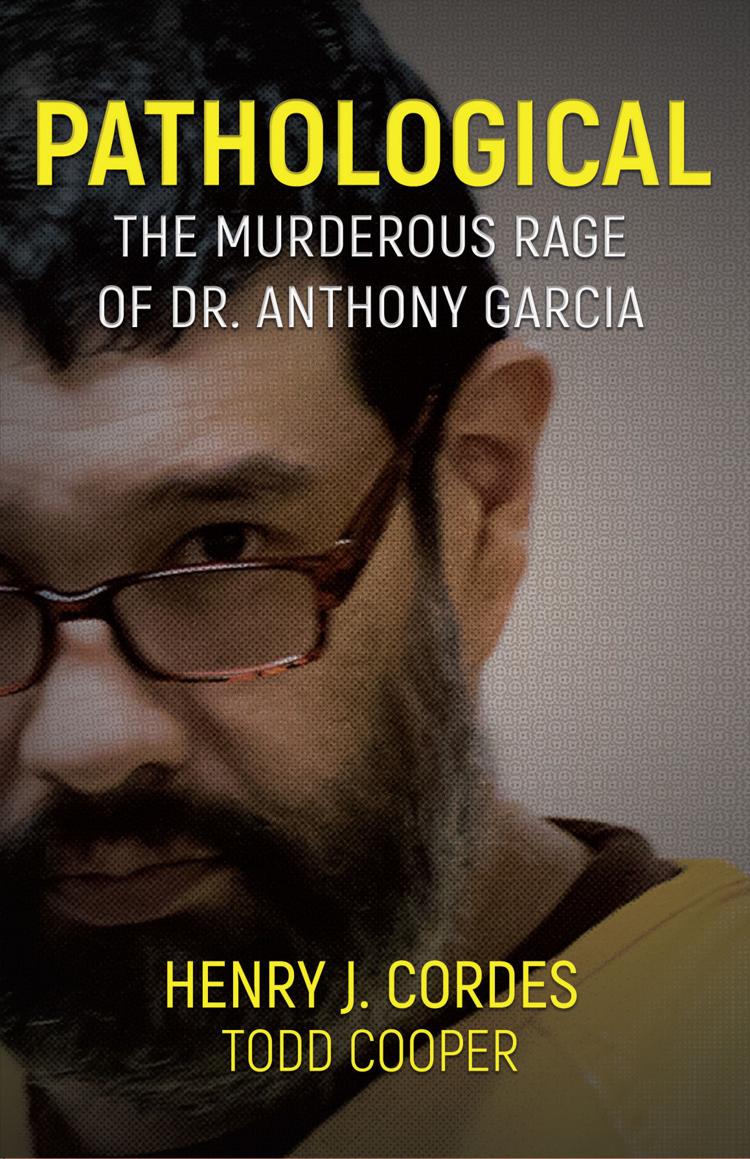 Despite those tips, there is little evidence that Omaha police followed up on those leads over the next five years. At least not until it was too late for the Brumbacks.
"I believe if they had done even a modest amount of investigation into Garcia, the Brumbacks would still be alive," said Dan Waite, Sherman's brother. "I'm sorry to say that because I know many of the detectives worked really hard. But I just don't see how you can come to any other conclusion. They dropped the ball."
Omaha Police Chief Todd Schmaderer said the missed tips don't sit well with his department but should be considered in the context of a complex investigation. Detectives worked tirelessly and pursued hundreds of leads over the five years between the Hunter-Sherman and Brumback slayings.
"The question really centers on, 'Should he have been a focus or at least looked into?'" said Schmaderer, who was not in charge in 2008. "My answer is yes. This was a very egregious crime. I would have liked to have seen that looked into."
In the end, one of those missed leads becomes even more haunting when you consider who provided the tip.
* * *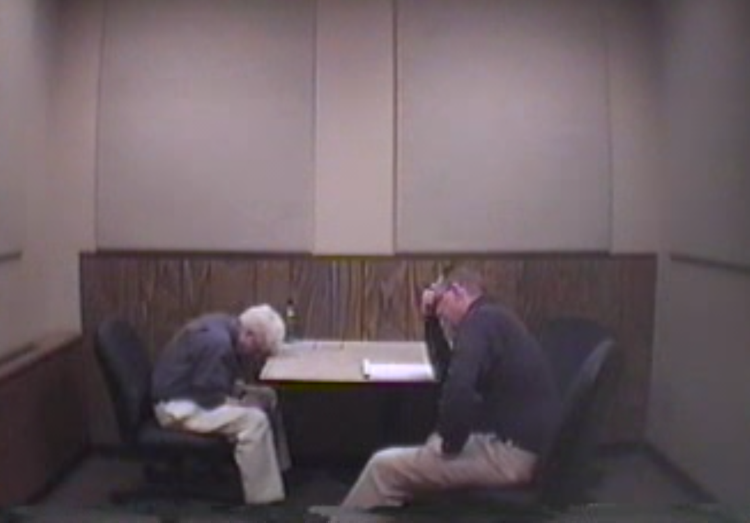 By May 11, 2008, Dr. Bill Hunter was in a fog of depression.
Two months earlier, he had arrived home to find the youngest of his four sons slaughtered, a kitchen knife jutting through his neck. Sherman — the family's 57-year-old house cleaner and a plucky grandmother of five — likewise was stabbed to death, her body splayed on the landing as Hunter walked in the back door.
Hunter and his wife, Dr. Claire Hunter, knew detectives were working feverishly. Even so, in May, the Omaha police investigation seemed destined to go cold. From what Hunter was told, detectives had few promising leads and little to go on. Neighbors had a vague description of a strange man walking — some said with a limp — through the Dundee neighborhood. Olive-skinned. Dark-haired. Wearing a dark suit and a white shirt. Carrying a satchel or briefcase.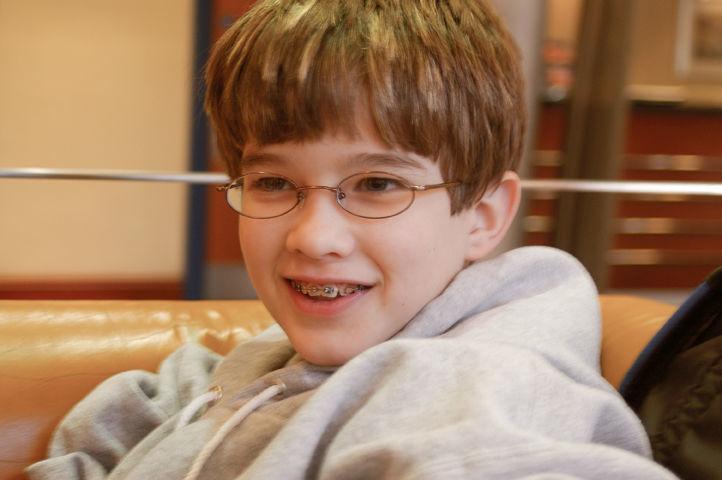 They had a more specific description of a suspect SUV: a silver Honda CRV with an out-of-state plate. But even that proved to be less than distinctive: such CRVs were ubiquitous in the 2000s.
So Hunter sat down at his computer and typed up an email to Linda Collins, a detective who at that time went by the name of Linda Yetts, and to detective Doug Herout.
Hunter had one pressing matter: A World-Herald reporter wanted to talk to him about the investigation. Collins responded that "less is always best" when dealing with the news media.
And there was another thing: Hunter wrote to mention two other people he had fired from Creighton. One was an Asian-American doctor. The other: Garcia.
Both were involved in "unprofessional conduct and were dismissed" from the Creighton program, Hunter wrote.
Unprofessional conduct was Hunter's vague reference to Garcia and the other doctor playing a prank on a chief resident during his critical medical exams — the last straw that culminated in Hunter and Brumback firing the two men.
"We were always professional with one another and I don't think they bore a grudge toward me," Hunter wrote.
That said, Hunter went on: "The reason that I even mention this incident, was that several months ago, Garcia was disciplined by the Louisiana State (Medical) Licensing Board because he lied on his application for his state license. When asked if he had ever been disciplined or terminated, he had said no."
Unbeknownst to Collins and her fellow detectives, there it was, on the black type of Collins' computer screen: The name of the killer and his motive. Provided by the victim's father.
To this day, Hunter has no idea why he suddenly brought up Garcia's name, two months after the killing.
Shown the police report that details the email, Hunter took off his glasses, placed his hands over his cheeks and pressed his eyes. He noted that neither he nor Brumback had heard a word from Garcia after firing him in 2001.
"I don't remember that (email) at all," Hunter said. "Hmm. I'm surprised because I didn't think I ever consciously connected the two — Tom's death with Garcia — before the Brumbacks' (deaths). I had a hard time thinking it could be anyone at Creighton. I couldn't fathom who would do this to me or my family. I mean, I didn't have any enemies, I didn't think."
He paused, leaning his chin into his palm.
"But obviously I mentioned it."
* * *
That wasn't the only mention of Garcia to Omaha police in the wake of Thomas' and Sherman's deaths.
The first was even sooner, albeit with less information.
On March 17, 2008 — four days after the murders — a Creighton administrator called Crime Stoppers, a phone line used to solicit tips for unsolved crimes.
Angela Alberico, then coordinator for Creighton's Graduate Medical Education office, wanted to provide the "names of certain medical students that were discharged from the graduate program."
"Alberico thought that Omaha police should look into these individuals as possible suspects in regards to the Hunter and Sherman murder investigation," a police report said.
Omaha Police Sgt. Mike Stewart, then in the homicide unit, assigned Collins and fellow detective Eugene Watson to go to Creighton to interview Alberico.
The Creighton administrator sat down with Watson and Collins and mentioned five medical residents. Two were Asian-American men who had been dismissed from the program; one was a Russian doctor who became a prime suspect; and another was a man who had been kicked out for drug abuse.
One other doctor was listed smack dab in the middle of those names: Garcia.
As with the other doctors mentioned, the tip was fairly generic, offering a limited explanation of why Garcia should be examined. Without any detail, the report nodded to the May 2001 prank phone call that got Garcia and one of the Asian-American men kicked out of Creighton.
"Alberico mentioned (the other prankster) who was in the pathology program 10 years ago as a person of interest," Watson wrote. "Alberico indicated a party by the name of Anthony Garcia who was originally from California and was also in the pathology program ... (and that) Dr. Hunter was the program director at the time they were enrolled."
Watson wrote down five sentences of general information on the Russian doctor; five sentences on another Asian doctor; three sentences on the drug abuser; and one sentence each on Garcia and his partner in the prank.
That one sentence on Garcia was all that appeared in Omaha police reports until Hunter's email two months later.
The man listed after Garcia — the Russian doctor — would receive ample attention. Over time, Omaha police would spend hundreds of hours, documented in dozens of police reports, tracing and tracking the Russian doctor's conflicts at Creighton and some of his curious actions afterward.
Detectives spent little, if any, time on Garcia.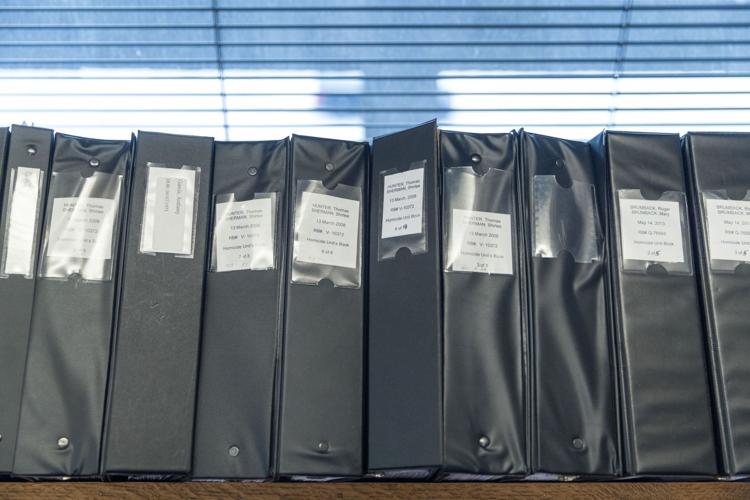 * * *
Though it's not documented, it appears Hunter's email to Collins and Herout was assigned to Collins. In fact, Collins' email back to Hunter shows she had Garcia on her to-do list.
"I know that we already had (the Asian-American's) name," Collins wrote Hunter in a May 12, 2008, reply to his email. "But I will check into Garcia."
At that point, Collins was in her second year in the homicide unit after a varied career in which she worked drug investigations and road patrol. She even had served as one of the department's first bicycle officers.
Colleagues say Collins, who retired in 2012, was a dutiful, conscientious detective. In an interview earlier this month, Collins added another word.
"I was very tenacious," she said. "I always felt I was a good investigator."
The investigative skills of the homicide unit would be put to the test in the Sherman-Hunter homicides. At the time, the unit's 12 detectives were headed by Lt. Gerald Hawley and Sgts. Stewart, Teresa Negron, John Sokolik and Rochair "RJ" Jenkins. About half of the detectives would work the case, on and off.
Two months into the investigation — by the time Hunter sent that email to Omaha police — the unit already had received 148 tips about people to look at or theories to follow.
Some were promising. The Russian doctor, for example, would intrigue detectives for years.
Others were sublime. Collins was assigned to interview a woman who had nothing more than a "premonition" in "a dream" that a 50-year-old guy had committed the murders. The woman mentioned a specific name of a Minnesota man. "The caller stated these thoughts are based on her nightmare and that she has no other knowledge of the case," Collins wrote.
Collins devoted 18 lines to explaining how she looked into the man in the nightmare. She devoted just six lines to Garcia, merely summing up the tips given to police.
Collins now says that couldn't have been the extent of her reports. Collins said she remembered spending "three or four days" looking into Garcia in 2008.
Collins said she found out that Garcia had lived in Louisiana. She recalled having to go through a "very stingy" bureaucracy to try to get Garcia's driver's license photo. And she said she sought records of any vehicles he was driving then. She said she found no evidence from Louisiana of a CRV in Garcia's name.
Collins' recollections don't square with Omaha police records. Officials in both the Omaha Police Department and the Douglas County Attorney's Office say they could not locate any subsequent reports that document any follow-up by Collins or any other detective on the two 2008 Garcia tips.
Had there been follow-up, it's not clear why Collins wouldn't have found the CRV registered to Garcia in Louisiana in 2008. Five years later, another detective, Derek Mois, checked with the Terre Haute, Indiana, police department and found the CRV in a list detailing Garcia's history of vehicle ownership.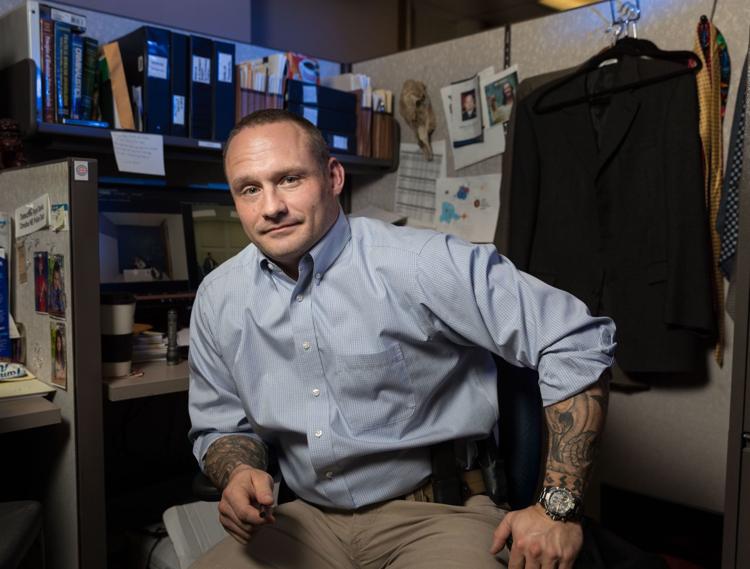 As for motive, Collins said she knew that Hunter had fired Garcia.
However, Collins said, detectives in 2008 didn't comb through Garcia's Creighton personnel file. Had they done so, it would have revealed — as it would for Mois years later — ample evidence of Garcia's possible grudge.
Why didn't they? Because Hunter was dismissive of Garcia as a suspect. Collins recalled Hunter mentioning that he even had written a job recommendation for Garcia.
Hunter acknowledges he was "a softy" on students and doctors. Hence his reputation as the forgiving professor. Hence his belief that no one would target him.
"You have to listen to the gut feeling of someone like Bill Hunter," Collins said.
The retired detective, a devout churchgoer, said that wasn't the only voice she listened to.
"I feel God kind of directs you which way you should go," Collins said. "I didn't want to give up until I knew we were at a dead end.
"When we couldn't attach a CRV (to Garcia), I really thought we had come to a dead end."
* * *
By the latter months of 2008 into 2009, the Hunter and Sherman families had the same hunch. The investigation was listless. Detectives were baffled.
Fearing the investigation was languishing, Sherman's brothers, Brad and Dan Waite, begged police in February 2009 to allow them to offer a record $50,000 award for Crime Stoppers tips that might lead to an arrest.
"We are determined that this case will not be forgotten and fade away," Brad Waite said at the time.
In early 2009, the case officially was transferred to Omaha police's cold-case unit, which specializes in trying to solve months- or years-old homicides. At the time, the unit was headed by Sgt. Ken Kanger, a diligent detective who had spent five years in homicide. Under Kanger were two veteran detectives, Todd Kozelichki and Herout.
The three would work the case, with occasional help from Mois and detective Scott Warner, who never stopped thinking about the Dundee case even though they had other killings to investigate.
Kanger, the head of the cold-case unit from March 2008 to June 2010 who went on to become one of the department's deputy chiefs, said his unit received all of the reports on the Dundee murders, including the two on Garcia. By then, Garcia's name appeared on just five out of hundreds of pages of reports. In all, more than 2,300 pages of reports would be filed before the Brumbacks' deaths.
Kanger said he had never heard Garcia's name until police closed in on him in 2013. Herout said he vaguely remembers seeing Garcia's name while he was in the cold-case unit. However, he said, he thought Garcia had been looked into.
Because "your motive often is identified in your victims," Kanger said, detectives had to develop separate profiles for who might have wanted to kill Shirlee, Tom, Bill or Claire. Consequently, the initial investigation had multiple tentacles — from Shirlee's daughter's boyfriend to the Creighton connections of both Bill and Claire to the FBI's speculation that it was a serial killer drifter to the adults who played video games online with Tom.
The video-game angle loomed large as the cold-case detectives took over. Kanger said detectives found a handful of adult men who were chatting with Tom in games such as Whyville. The interactions were less than innocent, Kanger said, and prompted detectives to discuss whether Tom may have been the victim of a sexual predator.
After a while, Kanger said, Herout and Kozelichki flew to different parts of the country to check into the men or interview them. None of them appeared to have visited Omaha on the days in question. Nonetheless, ruling them out took time.
Detectives spent hours consulting with famed California criminologist Dr. Henry Lee, known for his work on the O.J. Simpson case. Lee meticulously took them through the crime scene.
The cold-case unit recanvassed the Dundee neighborhood. Detectives convinced the Hunters and Shermans to allow "America's Most Wanted" to do a re-creation of the crimes for its national TV audience. And Herout compared the crimes to stabbings across the country, including a vicious knifing in South Omaha a few months before. All in the hopes of a new lead.
In retrospect, Kanger said, two things may have hampered the probe.
The high-dollar Crime Stoppers reward may have drawn too many far-fetched leads that at least took some time to dissect. And the sketch of the man spotted in Dundee on the day of the 2008 killings probably was too generic. Homicide experts now advise against releasing a side-profile sketch of a suspect, saying it leads to too many false identifications. In this case, detectives were sent out to check out several store clerks because callers swore they looked like the sketch.
In all, Herout said, he counted nearly 400 leads that detectives investigated.
"It's easy to come back 10 years later and say, 'If you would have focused on this guy, you would have solved it,'" Kanger said. "You're totally missing the volume of what we had. Obviously afterwards, you always want to sit back and try to learn. You think, should we have spent all this time on Tom's computer (interactions)? Should we have put more emphasis and resources on the hospital?
"You don't think this hurts? I care more about this line of work ... But, I mean, I don't second guess our effort. There was a tremendous amount of work done."
* * *
* * *
Two former Omaha police homicide detectives, who spoke on condition of anonymity, expressed surprise that detectives didn't follow up on Garcia in 2008.
"Did they vet him?" one asked.
Told no, the former detective responded: "Are you serious?" A pause. "Wow."
The multiple pokes to each victim's neck — as the killer searched for the jugular — were potentially a signature of a medical professional, the detective noted.
"When you see that type of crime, it's pretty personal," the detective said. "Almost everyone's initial thought was that it was either an ex-student or an ex-patient of one of the Hunters."
In time, detectives' focus had veered from what one criminal profiler told The World-Herald on June 1, 2008.
"It's possible the killer was aiming his rage and aggression toward one or both of the boy's parents," the newspaper noted, quoting retired State Patrol investigator Gary Plank.
From police to prosecutors, few now doubt that Omaha police would have been able to build a case against Garcia in 2008.
Delving into Hunter's May 11, 2008 email — and his mention of Garcia's problems in Louisiana — would have revealed that Hunter had played a direct role in firing Garcia in 2001.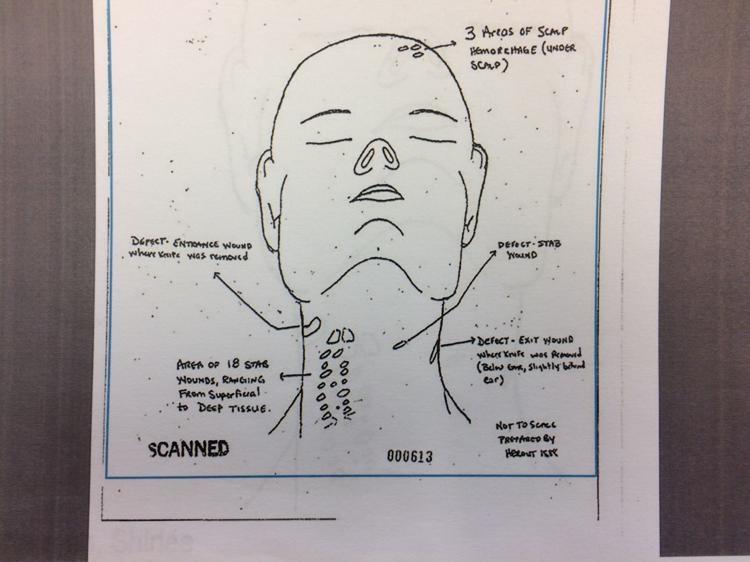 Further digging would have shown that:
>> Hunter confirmed to Louisiana State University in 2008 that Garcia had been fired from Creighton.
>> LSU fired Garcia for lying about his Creighton termination in his job application.
>> The time span between Garcia's firing from LSU and the grisly knifings of Thomas and Sherman was just 16 days.
Detectives then could have searched Garcia's residence and belongings in 2008, including any computers for online searches for the Hunters' address. They could have found the kind of strange, suspicious notes that Garcia was prone to write.
They could have presented his mugshot in a photo lineup to neighbors who had just spotted the suspicious man in their upscale neighborhood. They could have found what authorities found in 2013, that Garcia had gotten new car mats in the week after the killings. Closer in time, they might have been able to find blood in the CRV.
"If we had got the right record and that right file that showed (Garcia's) vehicle, then you're right — it probably leads to a successful conclusion," Kanger said.
Another former, longtime homicide detective said the Garcia tip suffered from a lack of initial follow-up. He noted that Kanger's crew of cold-case investigators were veterans. By then, Garcia's name was a fleeting mention in hundreds of reports. By then, detectives were on to something else they thought was promising.
"That online stuff needed to be looked into," the former detective said. "It was a logical lead to follow up on.
"Many cases, we would have a pretty good idea of a suspect right away. But this case was a mystery. Were the doctors the target? The housekeeper? The kid? It was just so random."
* * *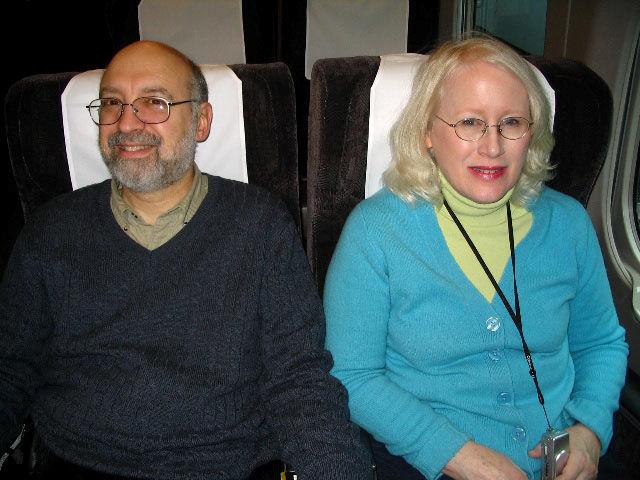 In May 2013, Mois and detective Warner were the first investigators to step into the grisliness at the Brumbacks' house near 114th and Pacific Streets. Dr. Roger Brumback had been shot, and a knife plunged into his neck. Mary Brumback had been stabbed to death.
Gazing at the brutality, Mois turned to Warner. Because of turnover in the high-stakes, high-stress unit, the two were among the few still-active homicide detectives who had been to the Hunters' home five years before.
"God," Mois said, "I hope this isn't what it looks like."
It was. Now with four victims at least distantly connected to the Creighton Pathology Department, Omaha police had laser focus. In short order, Chief Schmaderer formed a task force involving virtually every homicide detective and sergeant and tapping outside agencies such as the FBI, the Douglas County Sheriff's Office and the Nebraska State Patrol.
Fearing the killer would strike again, the chief told reporters at a press conference: "I would not want this task force coming after me."
The announcement of a task force was different from 2008. But even in 2008, then-Omaha Police Chief Eric Buske devoted considerable resources to the cause. Like Schmaderer, he tapped the Douglas County Sheriff's Office and the FBI. Like Schmaderer, he approved at least the initial assignment of several detectives to the case.
The key difference between the 2008 and 2013 investigations, detectives say, was the way information was shared. During the Hunter investigation, detectives followed leads, gathered information and reported their findings back to their sergeant.
At best, maybe a sergeant or a lieutenant had the details of what detectives collectively knew. Front-line investigators weren't all on the same page and didn't have the full picture, Mois said. Too many opportunities existed for information to be lost in translation, never shared or forgotten, he said.
"Does it surprise me that something like (the Garcia tips) could get missed? No, in hindsight, it doesn't," Mois said. "The right hand didn't know what the left hand was doing."
In 2010, Omaha Police Lt. Stefanie Fidone took over the unit — she remains in charge to this day. An organized woman sensitive to the need for work-family balance, Fidone employed a team approach. The unit's dozen detectives were split up into three teams, each with a sergeant. Only one of the three teams would be on call for the next slaying.
That meant detectives such as Mois could sleep at night or watch their kids' activities without fear of being called to the next homicide.
Mois and other detectives also came to see the change as more conducive to successful investigations. All team members became intimately familiar with the details of their cases, regularly briefing as a group and sticking with each case to the end.
To Mois, it beat the scattershot way detectives were assigned tasks at the time of Garcia's first set of killings.
Bill Hunter noticed a difference, too. In 2008, detectives spot-checked certain residents at Creighton — seeking follow-up information on three misfits in particular, including the Russian doctor.
But in 2013, Hunter said, a team of detectives filled the pathology department's conference room, furiously copying personnel files of every resident who had been asked to leave the program.
In turn, Mois was randomly assigned Garcia's file. It brimmed with evidence of motive from 2001. Within two days, Mois had learned that in 2008, Garcia drove a silver Honda CRV, the same type of vehicle driven by the man who killed Tom and Sherman. Mois and his partners later were able to prove that Garcia was in Omaha the day of the Brumback murders and that Garcia owned the same type of gun that killed Roger Brumback.
Ultimately, the 2013 task-force probe prevented further carnage. When he was pulled over in southern Illinois two months after the murders, police found Garcia full of booze and devoid of belongings. All that was in his Mercedes SUV was a gun, ammunition, a crowbar, a sledgehammer and an LSU lab coat. Officers knew: Garcia was on his way to kill the doctor who had fired him there.
Schmaderer said he now employs a task-force-like approach on any high-profile homicide.
Could the homicide unit's team approach have worked to prevent the Brumbacks' deaths? Mois thinks so.
"Hindsight is of course 20-20," Mois said. "But I'd like to think if we were sitting around a table (in 2008) like we do now, someone would have been assigned (the Garcia tips). In the old way of thinking, that's not how it was done. You kind of flew by the seat of your pants on every case."
* * *
"The biggest interest we have, and what everybody was asking ... is, 'Who could have done this and why?'"
A friend of the Hunters uttered those words five days after Tom was killed in 2008. That family friend: Roger Brumback.
Now, Bill Hunter is left to ponder a why of a different sort: Why didn't police follow up?
For that, Hunter said, he partially blames himself. He assumes it's because he was dismissive of Garcia.
He said he also has agonized over whether he and Brumback had discussed Garcia. The two men, along with a Creighton administrator, often mulled the case.
"What I can't figure out is, if I did mention (Garcia) — and it's clear I did — why would I let it drop?" Hunter said. "It's been bugging me."
So much so that Hunter's wife, Claire Hunter, recently told her husband to stop beating himself up.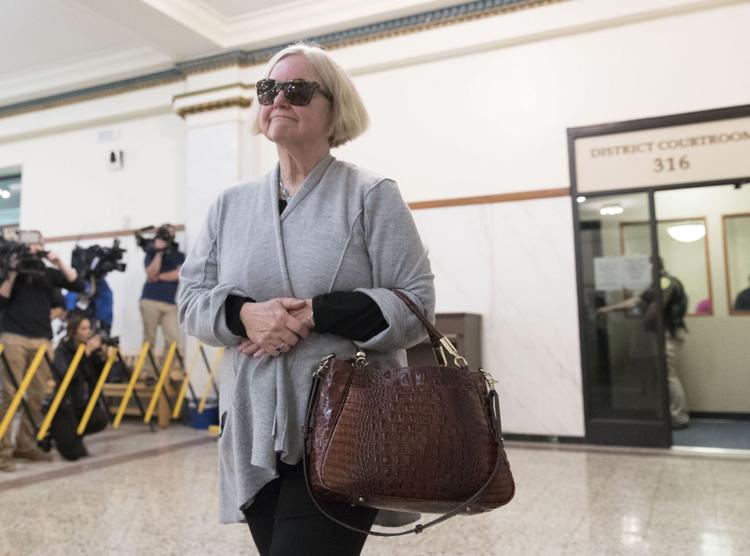 "Maybe we could have intervened before the Brumbacks were killed," Bill Hunter said. "I view it as a lost opportunity."
The Brumbacks' children know something about lost opportunities. At the time of their deaths, Roger and Mary were on the brink of semi-retirement. Roger had given his notice at Creighton and the couple were packing their belongings for his retirement job in West Virginia.
That weekend, the couple had just returned from doting and spoiling their first granddaughter at her baptism. Five years later, the Brumbacks would now be 70 and would have five young grandchildren among the families of daughter Audrey and sons Owen and Darryl.
The loss is profound. Dr. Audrey Brumback said she can't describe how many times she has reflexively reached for the phone to call her dad to discuss their joint passion. The Brumbacks' daughter, who is at the University of Texas, has followed in her father's footsteps as a neurologist studying childhood brain development.
In addition to pathology and Alzheimer's, Roger had been an expert on the developing brain, launching the Journal of Child Neurology.
Gone is the man Audrey leaned on for advice. Gone is his gentle guidance. Gone is the easy access to his wisdom from decades of experience.
"He died basically before I really had a chance to take advantage of him professionally," Audrey said. "There are so many conversations that I wish I could have had with him about childhood brain development and autism."
Worse, she said, is the personal impact. Her mother, Mary, was vibrant and smart — a lawyer and pharmacist who thrived in the role of family matriarch. She was known to pen weekly, cursive letters that Audrey looked forward to with both joy and bemusement.
Their last conversation revealed the dynamics. In an hourlong FaceTime exchange on the day the Brumbacks died — Mother's Day 2013 — Audrey cracked a joke about Mary giving her husband unsolicited advice. Mary turned beet red. Roger pulled away from the iPad, giving himself room to bellow.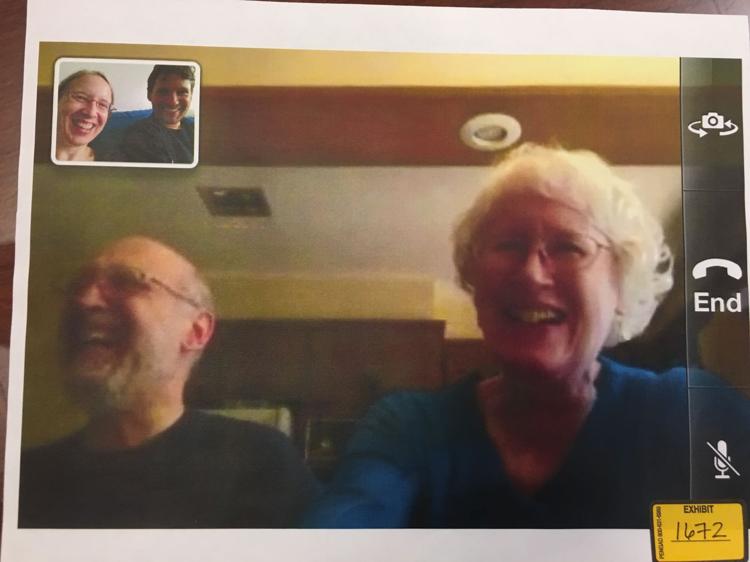 It's those memories that the Brumback children try to cherish. In fact, save for testifying, the Brumbacks have avoided the spectacle of Garcia, insisting on remembering their parents for the quality of their lives rather than the cruelty of their deaths.
To that end, Audrey said, she has no doubt her mom and dad would be all over this gig known as grandparenting. Audrey said she and her husband make sure their young children know that they had a Grandpa Roger and a Grandma Mary, as well as their living grandparents on her husband's side. "A placeholder in their lives," she calls it.
Audrey said she's not shocked that Garcia's name came up soon after Tom and Shirlee's deaths.
"I would have been surprised if it hadn't," she said.
Asked if she thinks her parents should still be alive today, Audrey paused.
"If there are ways to change the system so it doesn't happen again, these are important questions to be asking and answering," she said. "Personally, it doesn't do me or my brothers any good to play the could-have, would-have, should-have game.
"It won't bring our parents back."
World-Herald staff writer Henry J. Cordes contributed to this report.
Correction: An earlier version of this story misspelled the last name of former Omaha Police Chief Eric Buske.