A man and a woman shot and killed two men in separate incidents before their pickup truck crashed and a Council Bluffs police officer fatally shot the man, authorities said Thursday.
Officials detailed events that occurred over several days that investigators ultimately determined were connected.
Troy E. Petersen, 28, of Essex, Iowa, was fatally shot Wednesday as he held a gun on his alleged accomplice, April M. Montello-Roberts, 44, of Shenandoah, Iowa. She has been charged with two counts of murder, two counts of attempted murder, and one count each of robbery and burglary. If convicted, she faces life in prison.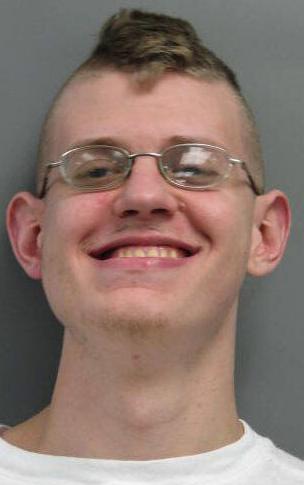 The two were at least platonic friends and may have been boyfriend and girlfriend, officials said.
After being arrested, Montello-Roberts gave authorities an account of what happened, beginning with a fatal robbery of an acquaintance over the weekend.
Montello-Roberts said the two began planning to rob 52-year-old Jerrot H. Clark on Saturday and talked about killing him. Police found him dead in his home at 2103 Sixth Ave. late Sunday afternoon. He died from a single gunshot to his head, Council Bluffs Police Chief Tim Carmody said.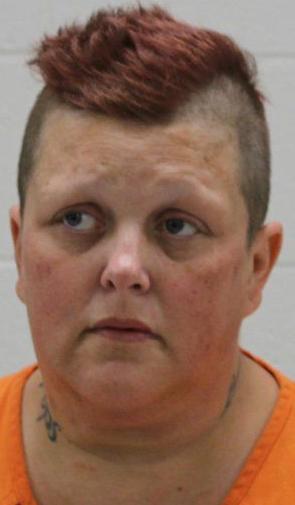 Petersen and Montello-Roberts knew Clark, Carmody said. Authorities found one of Clark's credit cards in the truck they crashed.
The pursuit that led to the crash started early Wednesday morning.
According to court documents, about 2:15 a.m. Wednesday, Pottawattamie County Sheriff's Deputy Ryan Olderog was patrolling a rural part of the county northeast of Council Bluffs when he spotted a 1997 Dodge Ram pickup truck in the roadway near an intersection with its lights off. As Olderog approached the truck in his cruiser, it pulled through the intersection without stopping for the stop sign, so the deputy activated his lights and sirens. As the truck turned south toward the Bluffs on another rural road, it went through another stop sign and it was on this road that the occupants shot at Olderog. The deputy lost sight of the truck just north of the Bluffs.
Not far from where the pair eluded Olderog, they pulled onto a gravel road with the intent of taking hostages, court documents say. Petersen, armed with a rifle, and Montello-Roberts, armed with a pistol, arrived at Steven P. Carlson's home at 270 Yellow Pole Road. While breaking in, Petersen shot through a window, striking Carlson. The 51-year-old died of multiple gunshots, officials said. Finding no one else to take hostage, they returned to their truck and headed back down the gravel road to the blacktop. (Three spent casings at the home match a rifle found in the pair's truck, authorities say.)
Sign up for The World-Herald's afternoon updates
Receive a summary of the day's popular and trending stories from Omaha.com.
Meanwhile, Council Bluffs Police Officer Colby McCord had driven to the general area where the pair had fired at the sheriff's deputy, and he spotted Petersen and Montello-Roberts' truck as they headed toward the Bluffs from Carlson's home, according to court documents. The two shot at McCord's SUV, striking it. McCord and another Bluffs police officer, Anthony Fletcher, pursued the truck until it crashed in the 1400 block of Indian Hills Road about 2:40 a.m.
Montello-Roberts said that as they tried to elude the Bluffs officers, she yelled at Petersen, "Shoot him, shoot him," and he yelled at her, "Drive faster," according to court documents.
As officers surrounded the truck, officials said, Petersen told them that he was taking Montello-Roberts hostage.
Officers negotiated with Petersen for almost two hours and convinced him to throw one gun out of the truck. At 4:26 a.m., officials said, he "became more agitated" and pointed a rifle under Montello-Roberts' chin.
A Council Bluffs officer, part of the Emergency Services Team, fired one bullet through the windshield of the truck, fatally shooting Petersen in the head.
The name of the officer who shot Petersen is not yet being released because he still needs to be interviewed, Carmody said. Officials said the officer has been with the department for nine years and has served on the EST team for 5½ years.
World-Herald staff writer Nancy Gaarder contributed to this report.