Thieves have been stealing firearms from unlocked vehicles in Sarpy County, and a county sheriff's investigator is urging gun owners to do their part to address the problem.
Simply put, don't leave a gun in your car.
"To me, it's irresponsible," said Matt Barrall, an investigator with the Sarpy County Sheriff's Office. "When you own a firearm, there is a higher level of responsibility with that weapon than, say, a laptop.
"Your responsibility to safeguard that is commensurate with the seriousness of the item."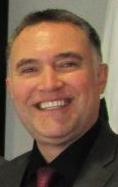 From June 1 through Wednesday, Barrall said, 55 thefts from vehicles were reported in a stretch of Sarpy County from roughly 96th Street west to 168th Street and from Harrison Street south to Giles Road.
Those thefts included 21 firearms, in addition to the purses, wallets, laptop computers and tools that were stolen from vehicles, Barrall said. Most of the firearms were handguns, he said, but the list includes a couple rifles and shotguns.
Barrall said investigators had not compared the number of thefts to tallies from other periods, but "it is our belief that this is an unusual amount for any time period."
Of the 55 thefts from vehicles, he said, only two actually were break-ins — neither of which involved the theft of a gun. In 53 cases, the cars, SUVs or pickup trucks were left unlocked.
"We advocate responsible gun ownership," Barrall said. "That means keeping your weapons secured — certainly not in your unlocked car overnight."
Investigators don't have any evidence that the thefts are being committed by an organized group. Based on surveillance videos, he said, opportunistic thieves simply go through neighborhoods and check car doors to see if they're unlocked.
Three of the videos, he said, showed would-be thieves walking away if they found locked doors. Two videos showed them taking items from unlocked vehicles.
Two of the stolen guns have been recovered, Barrall said, and both were in the possession of documented gang members from Omaha.
The Sheriff's Office, he said, promotes the "9 p.m. routine," in which people go out and make sure valuable items aren't left in their vehicles, that their vehicles are secured, their garage doors are closed and their houses are locked.