Charles Nelson pulled out his phone and began scrolling, trying to find his favorite photo of him and his daughter together.
He scrolled and scrolled, through winter photos and summer ones and the month of May — "man, a lot was going on in May," he muttered. That the photos kept rolling — like film through a projector — was a measure of how long it's been since his daughter was shot and killed in the Walmart parking lot, of how many milestones she's missed.
Both of Kay Nelson's sons, 3 and 1, have had birthdays. Holidays have passed. Kay Nelson would have turned 22 on Sept. 12 — and instead of cake and candles, her father has photos of a headstone and memorials.
His thumb stopped — finally landing on the photo he wanted. It's of him and his daughter on a "daddy-daughter" lunch outing, a few weeks before her death.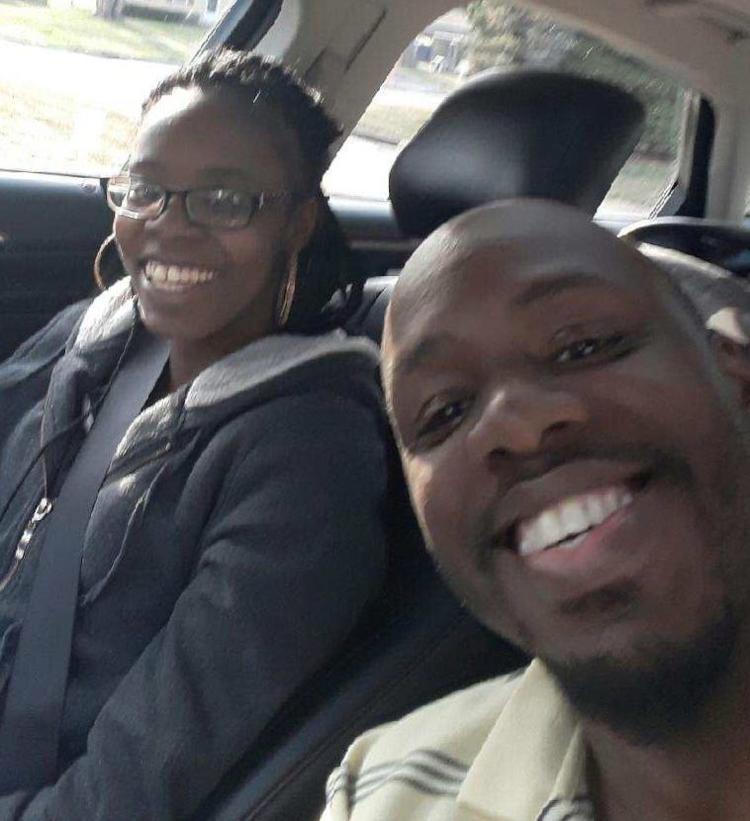 That day, she had talked about going back to school to become a teacher. Her smarts and her love of kids were taking hold, her dad said.
He stops on another picture — this one of Kay (full name: Kayviaun) holding her two sons, Mykell and Malachi.
"I have a 1-year-old grandson and a soon-to-be 4-year-old grandson," Charles Nelson said. "They will never know what it feels like to be raised by their mother. She can't teach them how to tie their shoes or ride a bike.
"All because he could not choose to walk away. All because he could not lose a fight."
On Monday, Nelson got a measure of justice when jurors convicted Marcus Wheeler, 20, of second-degree murder and weapons charges in connection with the April 18, 2018, killing of Kay Nelson outside the Walmart near 99th Street and Military Road. Wheeler faces 25 years to life in prison when he is sentenced in June.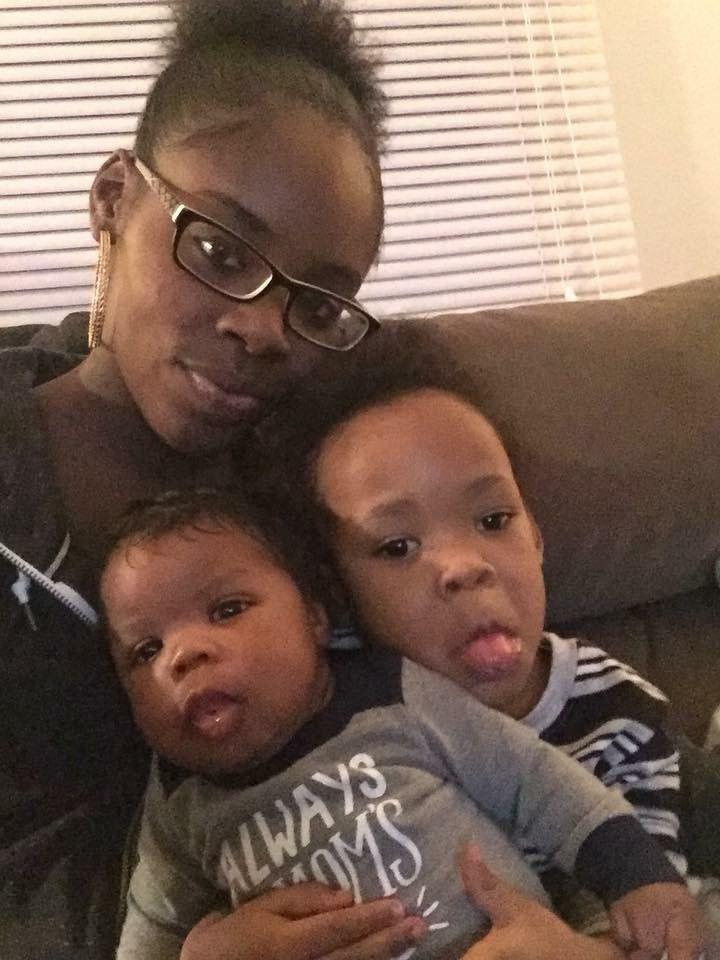 What authorities once described as a woman caught in a feud (between two men with gang ties) took on a much different tone at trial. Prosecutors Erin Hurley and John Alagaban said the shooting capped what was essentially a rolling domestic disturbance, with a ticked-off ex-boyfriend trying to chase down Nelson and her new beau.
After four hours of deliberation, jurors decided against convicting Wheeler of first-degree murder — which would have tagged Wheeler with an automatic life sentence. Alagaban said the second-degree murder verdict made sense. Second-degree murder occurs when the killing is intentional but not necessarily premeditated.
"Everything happened in a very quick fashion," Alagaban said. "We are completely and totally satisfied."
Charles Nelson said he understood the verdict.
Throughout the two-week trial, he said, he has felt "like I've been walking on a precipice — and it has been God that has made sure that I did not fall off."
"I am pleased," he said. "Prosecutors did a really good job, helping to make sure justice was served. Emotionally, it still hurts, even with justice."
What hurts most is contemplating the panic his daughter went through as she desperately tried to lose Wheeler and the people in his car.
The shooting followed a furious half-hour chase through northern Omaha that began when Wheeler, then 19, spotted his former girlfriend with her then-2-year-old son and her new man, Andrell Goynes-Wynn, along with his mother, Shawtina Wynn, at the Dollar General near 56th Street and Ames Avenue.
Wheeler challenged Goynes-Wynn to a fight. Police have said gang rivalries may have underscored the confrontation.
Nelson backed to a remote part of the Dollar General parking lot to try to defuse the situation.
She couldn't leave because Shawtina Wynn was in the store, picking up supplies for the 4-month-old child of Nelson and Goynes-Wynn. That child was at a relative's home at the time.
Wynn emerged from the store and saw trouble brewing.
"There will not be a fight today," she called out. "There's a baby in that car."
The announcement didn't deter the folks in a bronze Chevy Malibu. For more than a half-hour, they chased Nelson's Hyundai Tucson SUV.
Panicked, Nelson tried to lose the Malibu, Hurley said. She wove through neighborhoods. She pulled into the parking lot of Marian High School. She essentially ran a red light in hopes that the Malibu would get stuck at it. It didn't.
Along the way, her boyfriend's mother called two other adult sons who lived just up the street from the Walmart. Wynn told her sons to meet them in the parking lot.
Nelson pulled into the parking lot in her Hyundai. The Malibu pulled in a few stalls away.
Outside the cars, Goynes-Wynn's brother, Adren, squared off with Wheeler.
A fight ensued. Fists flew. At some point, Wheeler began kicking.
Adren Goynes-Wynn warned Wheeler not to kick him. The next time he tried to, Adren grabbed Wheeler's foot and shoved Wheeler onto his back.
Wheeler was embarrassed and furious, according to Hurley. He walked over and grabbed a gun from a friend, Daion Williams.
People scattered. Wynn's sons took off running, zigzagging through the parking lot. Wynn hid behind a light pole.
Nelson was the only adult in her SUV, her son in his child seat in the back.
"She couldn't leave her child," Alagaban said. "She really was trapped."
As Wheeler walked up to her SUV, prosecutors say, Kay Nelson pulled forward to try to get away from him. He opened fire, hitting her twice. Her car rolled forward, eventually crashing into a pickup truck across the parking lot.
The trial was full of testimony about the nightmarish scene on a weekday afternoon. Omaha Police Sgt. Brent Kendall — who last week was named the 2018 Omaha police officer of the year by the Omaha Police Foundation for helping save the life of a robbery suspect — administered CPR to Nelson, to no avail. Kendall described how Mykell, strapped into the car seat, was crying for his mother.
Charles Nelson said the trial — which opened on the one-year anniversary of his daughter's death — was chilling.
"Watching her grasping for her last breaths was insane," he said.
Equally insane, Nelson said, is the fact that Kay Nelson's mother, Vanessa Thomas, died virtually the same way. She was gunned down in a car on Dec. 5, 2009. But unlike Kay's case, Thomas' slaying has never been solved.
Sign up for World-Herald news alerts
Be the first to know when news happens. Get the latest breaking headlines sent straight to your inbox.
Nelson, 40, said he's vowed to remember his daughter for the quality of her life, rather than the cruelty of her death. She was as funny as she was forceful in her opinions, he said. A doting mother. And a daddy's girl.
At that last lunch, where Charles' favorite photo was snapped, father and daughter talked about her future. The 2014 Omaha Northwest graduate mentioned her desire to go to college to become a teacher. Dad talked about helping her in whatever way he could.
"She wanted to impact and influence people's lives," Charles Nelson said.
Nelson said he's still unraveling the impact of Wheeler's actions. Kay, 21, was his only daughter.
"When a child loses a (parent), they become an orphan," he said. "When a wife loses a husband, she becomes a widow. There is no technical term for when a parent loses a child.
"It's unnatural," he said. "It isn't supposed to happen. And it didn't have to happen."