A former Council Bluffs pastor awaiting trial on sexual assault charges and his wife have been charged with felony witness tampering.
Emanuel J. Rodriguez, 44, and Veronica S. Rodriguez, 42, appeared Thursday afternoon for bail hearings in Douglas County. The two are accused in an arrest affidavit of contacting the mothers of the alleged victims to get the sexual assault charges dropped.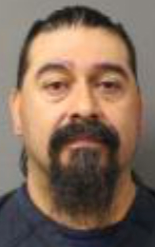 Emanuel Rodriguez, the former pastor at Calvary Assembly of God Church, was arrested Aug. 14 and charged with two counts of third-degree sexual assault of a child. He was ordered held on $500,000 bail and will stand trial in Douglas County District Court. A judge Thursday ordered his bail increased by $75,000. The judge set Veronica Rodriguez's bail at $75,000.
Prosecutors said Emanuel Rodriguez fondled two girls on multiple occasions between Jan. 1, 2017, and May 17, 2019. The girls, now ages 11 and 12, told investigators at Project Harmony that the sexual assaults took place inside two Omaha homes formerly belonging to Rodriguez.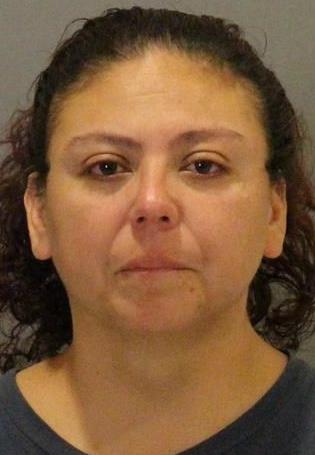 In the arrest warrant filed Tuesday, an Omaha police officer said Rodriguez called his wife from jail on Aug. 10 and told her she needed to contact the mothers of the two girls. The couple discussed text messages to be sent to the women, the officer said.
During an Aug. 15 phone call, the affidavit says, Veronica Rodriguez read a text to her husband that she said she had sent to the alleged victims' mothers. The text said Emanuel Rodriguez "had lost his whole career in the ministry" and was in danger of "losing everything." She asked the women if that was not enough punishment.
Sign up for World-Herald news alerts
Be the first to know when news happens. Get the latest breaking headlines sent straight to your inbox.
Veronica Rodriguez then told her husband, according to the affidavit, that if the women didn't answer the text, she was prepared to harass the families. Emanuel Rodriguez told his wife that they should press criminal charges against family members close to the girls, but they didn't discuss what those charges might be, the affidavit says.
The investigating officer said he contacted family members of both girls and was able to confirm that they had received text messages from Veronica Rodriguez. The messages, he said, were "consistent with the jail call conversations between Veronica and Emanuel."