An Omaha man accused of driving drunk in a November collision that caused brain and spinal cord injuries to a 6-year-old girl has been booked into jail.
Kenneth Greer, 51, was arrested Wednesday on suspicion of DUI causing serious bodily injury, leaving the scene of a personal injury accident, reckless driving and other driving-related charges. He had previously been in the hospital because of a fractured pelvis.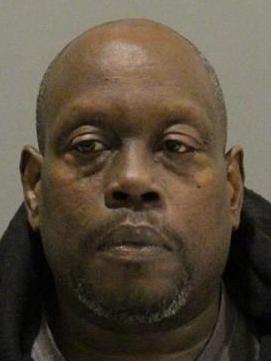 On Nov. 6, just before 5:30 p.m., Greer was driving his brother's 2000 Chevy Silverado pickup truck west on Grand Avenue and struck the rear passenger fender of a northbound 2016 Kia Sorento at 48th Street, Omaha police said.
The Kia spun and Greer fled west, then hit a 2012 Dodge Journey that was heading east. Greer then ran the stop sign at 50th and Grand Avenue, crashing into the back of a 2012 Buick Verano.
An officer who rode in the ambulance with Greer said he smelled alcohol and that Greer was slurring his words and could not follow a paramedic's instructions, according to a court document.
In the hospital, Greer told police he was driving when he "blacked out" and didn't hit anything. His eyes, which he had difficulty keeping open, were bloodshot and watery, an officer observed. He said he had drunk two beers since 1 p.m. At 6:45 p.m., about an hour after the collision, Greer's preliminary breath test was at a .301% blood alcohol level, according to the court document. His blood was drawn at 8:45 p.m. and tested with a result of .311% blood alcohol level. The legal limit in Nebraska is under .08%.
Greer was convicted of driving under the influence in 2005 and sentenced to 10 days in jail.
Sign up for World-Herald news alerts
Be the first to know when news happens. Get the latest breaking headlines sent straight to your inbox.
Thomas said in an email Thursday that Ariona is very dependent on others for her physical care and has an intensive therapy schedule at the Madonna Rehabilitation Hospital in Lincoln, where she's living now. She was supposed to be released at the end of February, but doctors have extended her stay.
"Some things they've been working with her on is her hand/eye coordination, writing, feeding herself again, upper body strength and trying to hold herself up in a sitting position," Thomas wrote. "As of right now, she still doesn't have movement in her lower half (waist down) and needs assistance with her bladder/bowel care."
The family is also figuring out how to acquire equipment that Ariona will need when she is able to transition to living at home, like a ramp to get in and out of the house. In addition to the GoFundMe, an account in Ariona's name has been established at Centris Federal Credit Union.
Thomas said she is happy that justice will be served. She thanked everyone for their prayers and support.
"I'm just so thankful and blessed for her to even be here with us today!" Thomas wrote. "Although it's still going to be a very long road of recovery, she's making all the necessary improvements!"