Marvin Young, the boyfriend of a missing Omaha woman, hasn't been charged in connection with the woman's disappearance.
But Young may have been the last person to see Camisha Hollis. Hollis' family and friends who attended Young's court appearance Monday wanted Young to provide information about her.
"Where's Camisha at?" a woman yelled as Young was being escorted out of the room by Douglas County sheriff's deputies. "Justice will be served."
Young, 36, will stand trial on three counts of intentional child abuse and resisting arrest, Douglas County Judge Thomas Harmon ruled Monday.
Hollis' mother, Martha Hollis, said after the hearing that she thinks that Young was involved in her daughter's disappearance. She said the family is "still hoping for the best and ... still prepared for the worst. Just hoping we find her."
Officer Michael Pecha, an Omaha police spokesman, said the Camisha Hollis case is still a top priority for the department. He said high-ranking officers met Monday with the Hollis family.
"We are continually working this case and are making progress," Pecha said. "It would be inappropriate to give updates during the investigation because there are certain facts that only the suspect would know."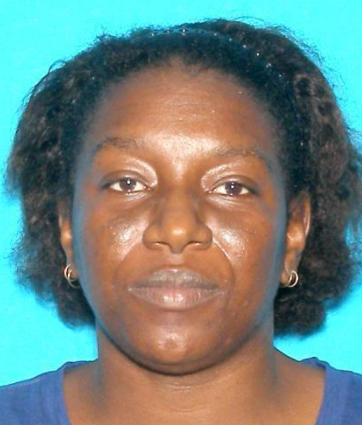 Omaha Police Detective Sarah Spizzirri testified Monday that Young and Hollis were at their home near 56th Street and Hartman Avenue on the evening of April 1. Sometime that night, Young gave his three daughters a purple liquid and told the girls to take it so they could go to sleep, Spizzirri said.
The daughters, ages 10, 8 and 6, later told detectives that they were not sick and don't know why they were given medicine. The 10-year-old said she attempted to stay awake because an argument between Young and Hollis scared her.
"She said she was paralyzed with fear because it was very loud and scarier than any time prior," Spizzirri said.
At some point, the detective said, Young gave the 10-year-old a second dose.
The girls woke up about 8 a.m. the next day and were alone, Spizzirri said. Young and Hollis were gone, along with Hollis' red car and the 10-year-old's cellphone. Officers went to the home about noon April 2 and found Hollis' blood and two spent shell casings, authorities have said.
Detectives also found a bottle of a medication called Sleep Time, Spizzirri said. The instructions on the medicine said it should not be given to children under 12 years old.
Defense attorneys for Young said the active ingredient in the medicine also is an active ingredient in sleep medicine that is given to children. Defense attorney Abbi Romshek argued that there was no evidence that the children were given medication because they were not tested for drugs and did not need medical care.
When officers interviewed Young, Spizzirri said, he was calm at first but then grew angry. He slammed his fists on the table, threw his arm against the wall, threatened to beat officers and said breaking an officer's nose would make him happy, Spizzirri said.
When officers attempted to place Young in handcuffs, Spizzirri said, he resisted and began to fight. It took five officers to get him on the ground and put him under arrest.
Roughly a dozen of Hollis' family and friends, wearing pink and purple ribbons, attended the hearing. Pink is Hollis' favorite color, and purple represents domestic violence awareness. Martha Hollis has said her daughter told her April 1 that her relationship with Young was abusive and that she wanted to leave it.
Hollis said the three girls are living with her and doing well in school. She said she hasn't yet told them all the details of their mother's disappearance.
"We believe that all of this is going to be resolved and we're going to find Camisha and justice is going to be served for Camisha," Martha Hollis said. "That's all we want."